Last weekend, I went to a wine tasting session with my boyfriend. We like to do different things, and the show was designed to allow us to test wines from all over the world, and decide on our favourites for Summer. While there were a few that didn't taste nice at all, there were some definite favourites too, and here are the eight that you simply have to try this Summer!
---
1

Gallo Family Vineyards White Zinfandel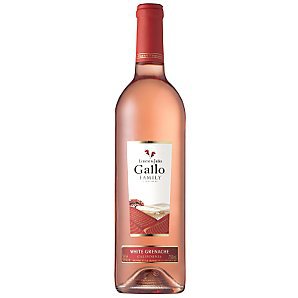 Price: $45 for 6 bottles from tesco.com
This delicious wine combines the flavours of cherries, cranberries and watermelon, and has lingering notes of raspberries and tropical fruits. I love the gorgeous jewel-like colour, and the flavour is a perfect mixture of fruits and Summer. It's perfect for those Summer nights in the garden, or for barbecues!
---
2

Redwood Creek Merlot

Price: $6.99 at shopping.com
This is a strong, full bodied wine, which has a smooth texture and a deep cherry flavour. It's simple, yet elegant, and it tastes so delicious... you won't want to stop at just one bottle! The divine flavours go perfectly with light salads or gentle meals, or just for sitting watching the sunset. One of my favourites!
---
3

Cava Codorniu Original Rosado

Price: $9 at shopping.com
I love this wine! It has a real vintage flavour, with deep berries that are so flavourful it feels as if you are eating the fresh, rich berries themselves. My favourite bit is the soft vanilla hints, though, which really contrast with the heavy berry flavour... it's divine!
---
4

Champagne Philipponnat Grand Blanc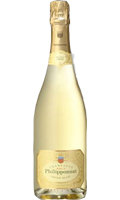 Price: $80 at oddbins.com
This delicious champagne deserves every penny of its hefty price tag... it has the traditional light texture and taste, but mixed with a creamy edge that I love! It goes fantastically with sea food, such as lobster, crayfish and scallops, is only 12% alcohol. It's the best champagne I've tried this year.
---
5

Boschendal 1685 Chardonnay South Africa 2008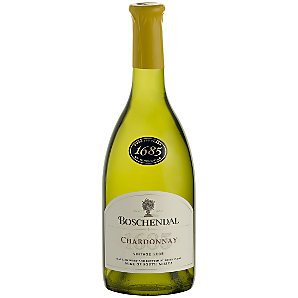 Price: $9 at everywine.co.uk
This is an interesting chardonnay, which skips past the usual flavours to create an amazing mix. The grapes are hand harvested, and then cold fermented to maximise their limey, pine apple tastes. This is countered by the deep flavour of creamy oak, to make a perfectly balanced and flavourful chardonnay. Everyone will love this!
---
6

Melini Borghi D'Elsa 2008 Chianti, Tuscany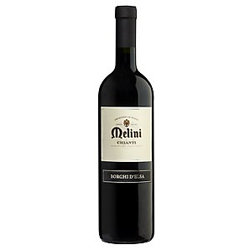 Price: $10 at waitrosewine.com
I love Italian wines, and this one is a perfect example of how great they are. I love the deep red colour, and the fruity smell, but most of all, I love the deep flavour. Sour cherries and raspberries tantalize your taste buds, and goes perfectly with tomato based dishes such as pastas.
---
7

Organic Okhre Natur Brut Cava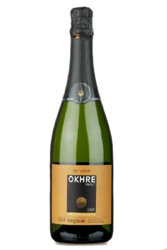 Price: $60.00 for 6 bottles at marksandspencer.com
This gorgeous cava is made with completely organic ingredients and processes, but still tastes divine. It has a very crisp flavour, combining fresh apples and limes, and is very dry yet very delicious. It has a clean aftertaste, and the flavour will stay with you long after the Cava has gone. I love it!
---
8

Champagne De St Gall Rose

Price: $40 at hgwines.co.uk
I love rose, so the idea of a rose champagne is heaven to me... and this one certainly tastes like heaven! It smells of pretty flowers and marmalade, and tastes firm and deep, a flavour that grows on your palette and is splendid. It's very light and gentle, with a deep flavourful undertone. Divine!
I can't decide which of these was my favourite... all of them tasted so different, yet so delicious. Whether you are looking for deep or light, fruity or flowery, they'll be a wine here thats perfect for you! And if you find a wine that everyone should try this Summer, don't forget to share it with me!
Top Photo Credit: Extra_Medium
More
Comments
Popular
Recent