8 Places to Visit in Minnesota ...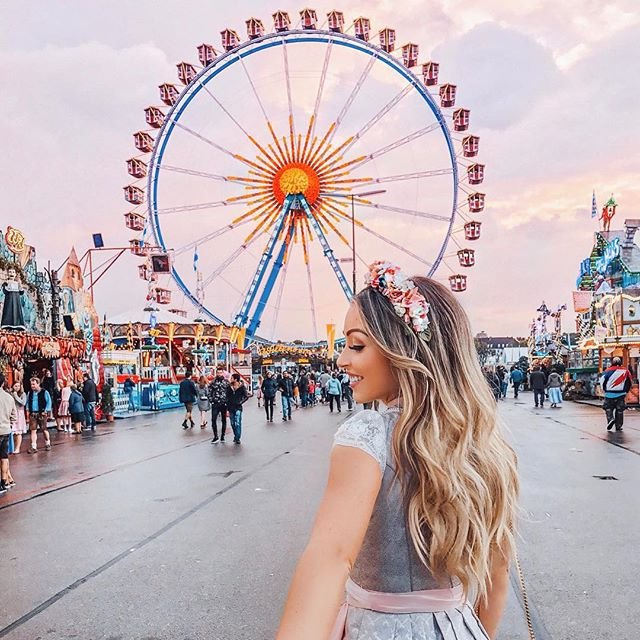 I love the cool weather of Minnesota. Even the summer time is extremely comfortable and perfect for exploring many of the local sites. I've traveled through many states over the years and always make a note of specific sites or places to visit. 8 places to visit in Minnesota are listed below. I hope you get a chance to visit at least some of them.
8.

Mille Lacs Indian Museum
Photo Credit: Tiffibunny
I think this is one of the most impressive museums dedicated to the Ojibwe of Minnesota. The hours vary according to the time of year, so it's best to contact the museum directly for hours. You can also visit their website and locate their page with hours and dates on it. Admission is around 7 dollars for adults and 5 dollars for children between the ages of 6 and 17. Kids under 5 are always free. The exhibits in this museum tell the story of how the Mille Lacs band of Ojibwe traveled to Northern Minnesota. There is a room filled with traditional crafts and demonstrations of beadwork, basketry, and cooking are always going on.
7.

The Como Park Zoo and Conservatory
Photo Credit: Glenn! of Dundas
Even if you aren't fond of zoos, I bet you'll like this place. There is not only a zoo, but also an amusement park, golf course, pool, conservatory, a carousel, and Lake Como. It's free to enter Como Park and there also isn't a charge for the conservatory or zoo. Donations are voluntary and greatly accepted. Hours of operation are between 10am to 4pm and for two hours longer during the summer months. Parking is free and there is also a free shuttle that will pick you up from the off-site parking area. There are tons of animals and plenty to do for very little cost.
6.

Wild Mountain Waterpark
Photo Credit: KrisFricke
This place has watersides, alpine slides, go-karts, and food, plus they are equipped for all ages. Parking is free and you are even allowed to bring in your own picnic lunch if you want. Not many places will allow people to bring their own food in, so I really like this aspect of Wild Mountain. As for admission prices, the cost to get in depends on how tall you are. For people who are 54 inches and up, the price is about 30 dollars. As for people who are less than 54 inches, the cost is about 18 dollars. The park opens at 10am and closes at 8pm during the peak season.
Photo Credit: OneHotProcessor
This is a part of Duluth that I would highly recommend seeing. It's open from 10am to 6pm every day. Kids 3 to 17 cost 8 dollars and 50 cents to get in and adults are about double. Kids under 3 are absolutely free and they will have just as much fun as the older kids. There are about 12 different exhibits available and each one is extremely informative. I really liked the Otter Cove exhibit and having the otters swim right up to the glass. They are very curious and love visitors.
Photo Credit: Twinsfan33
This amusement park takes up 90 acres and has about 75 different rides. It is actually the largest amusement park located in the upper portion of the Midwest area. During the busiest time of the summer, the park is open from 10 in the morning to 10 at night. The hours for the rest of the year vary, depending on the month and day of the week. Tickets cost around 40 bucks for people between the ages of 3 and 61. The tickets are good for Valleyfair, shows, and Soak City Waterpark from open to close.
Photo Credit: Rock Chalk Jayhawk Cartographer
If you are into the outdoors, then this is the place for you. There are 50 miles of hiking trails and more than 200 drive-in campsites. Electric campsites are also available, in case you and your family travel via RV. This is the oldest state park in Minnesota and consists of about 32,000 acres of wilderness. It is absolutely gorgeous. Trees, fishing, wildlife, and good plain fun are all available here. I like that it is far from the Twin Cities, since this keeps a lot of the traffic sounds from filtering in. There's nothing that ruins a vacation like the sound of a freeway nearby.
Photo Credit: Bill.Roehl
Yep, there really is a museum that is dedicated to SPAM. It is in Austin, Minnesota and it is completely free to visit. You can't get more cost efficient fun than that while on vacation. It's open from 10am to 5pm Monday thru Saturday and from noon to 5 pm on Sunday. There is a CyberDiner where you can find new SPAM recipes and wait for the SPAM movie to begin. Interactive games and exhibits are found throughout the museum.
Photo Credit: Mássimo
I'm personally not a huge fan of malls, but I do love this one. My son and I have spent entire days at the Mall of America. Of course, it helps that there is a lot more to do that just shop. Around 400 stores are located on the outer edges of the theme park in the middle of the mall. Nickelodeon Universe is an indoor amusement park. Below this is an aquarium that is absolutely amazing. You can stand on a conveyor belt and travel through a tube that is surrounded by an aquarium. There's nothing cooler than a shark swimming over your head. The mall hours are between 10am to 9:30pm, Monday thru Friday. It is also open on Saturday from 9:30am to 9:30pm. The hours for the theme park and the aquarium vary from the mall hours, so be sure to check before you go.
Hopefully you get a chance to travel and can see one of these 8 places to visit in Minnesota. All of these are easy to find and very interesting too. Have you been to Minnesota and seen something that I didn't mention? What made this such a memorable site? Please feel free to share your travel adventures with others!
Top Photo Credit: wastedinthekeys
{{#comments_count}} Show Commnents ({{comments_count}}) {{/comments_count}}