Predicament: I have lots of clothes I will never wear again, but I cannot bear to give away a lot of things. I like patterns, silhouettes, colors, something. I also am not the best seamstress in the world. Solution: massive search in preparation for massive cleaning of closets. The results? Why, they are right here, of course! Who would I be if I didn't share?
---
1

The Swap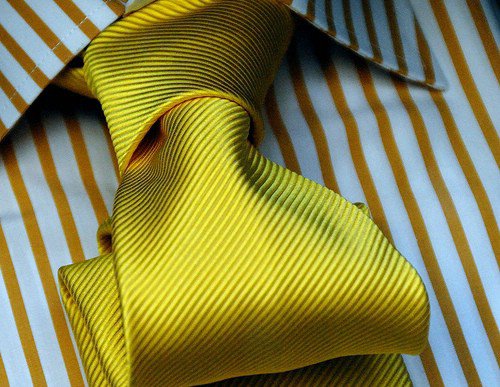 Photo Credit: jmvnoos in Paris
There are lots of things you can use as something else. What comes to mind here is taking a necktie – yours, a brother's, father's, boyfriend's, or husband's, whatever – and turning it into a belt. The look is funky, it's a little boho, it's a little punk rock, and it's a whole lot hot.
---
2

From Piece to Purse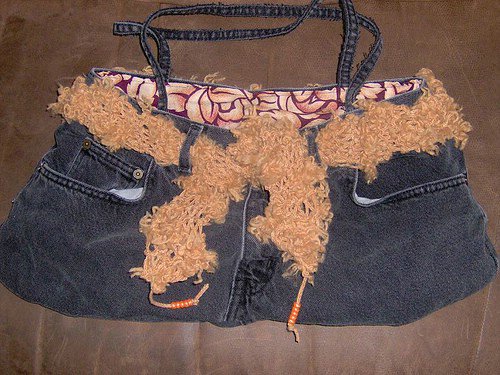 Photo Credit: rsislandcrafts
You can turn lots of clothing items into purses – even if you can't sew all that well. For instance, it's easy to make jeans, shorts, and slacks into purses, and it can look really cute. The right style of shirt can be turned into a purse as well, perhaps even more easily, since you pretty much already have the straps.
3

Arm Warmers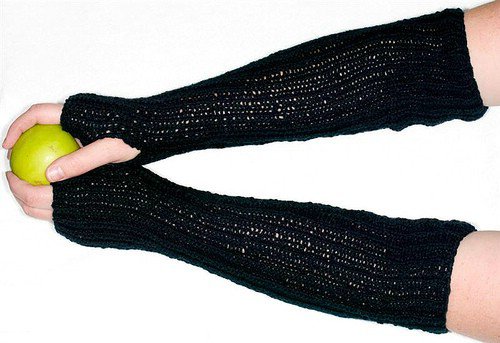 Photo Credit: vowsalee
I like arm warmers. I like wristbands too, but I like arm warmers better. You can make them yourself simply by cutting off the sleeves of old long sleeved shirts. This appeals to me, because I have so many shirts and sweaters I'll probably never wear again but nonetheless like. That way, I get to take advantage of patterns and styles without wearing a potentially unflattering shirt.
---
4

From Wraps to Riches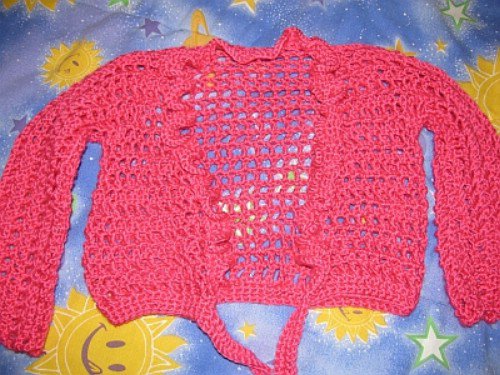 Photo Credit: merigreenleaf
You can make some awfully cute wraps out of button up shirts and blouses. There are so many styles you can emulate as well. For instance, all my grungy old flannel shirts can become casual but cute wraps. I've got tons of dress shirts I love but never wear that would make beautiful dressy ones as well.
---
5

Snip, Snip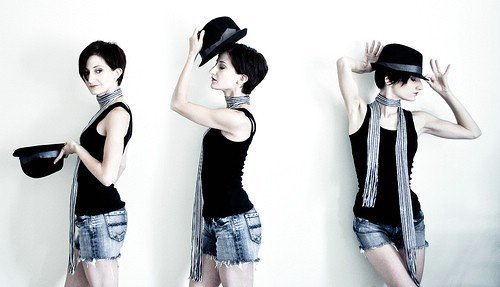 Photo Credit: Anna Gay
Naturally, it's easy to turn jeans and pants into shorts. I will admit to wearing cut offs at certain points in my life. You have to be careful, not only to cut evenly but also to make sure the finished product looks good, but this can be done. With a few extra snips, you can also make a skirt out of your jeans and slacks as well.
---
6

Objets D'Art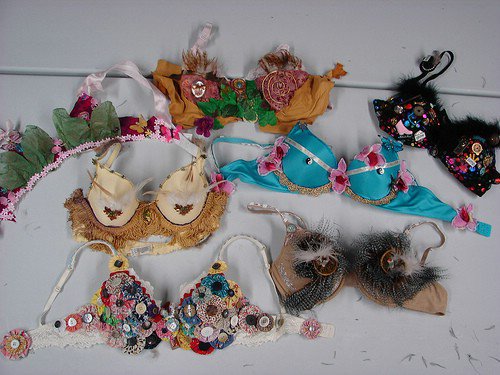 Photo Credit: womon in the woods
You can do some pretty innovative things with old clothes. Bra art comes to mind first. Seriously! Using old pieces of lingerie, you can make some really beautiful and unique wall hangings and other pieces of art for your home. I actually want to try this. I have lots of cute bras I no longer wear.
---
7

Give It up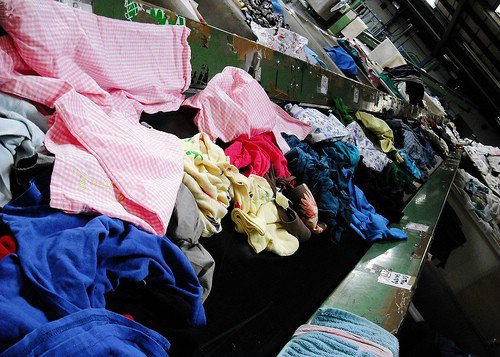 Photo Credit: nualabugeye
Sometimes you have to give up the ghost. There are things you're not going to wear and you can't do anything with yourself. However, someone else certainly can. If your clothes are in good condition, give them to charity, donate them, or sell them.
Sometimes, I just can't bear to throw away certain things. I haven't become a hoarder yet, but I'm pretty sure I need to watch myself. Do any of y'all tend to cling to things you know you aren't really going to use anymore?
Top Photo Credit: dewnay67
---
Comments
Popular
Related
Recent