It's time to go camping again or find a cheaper living place for yourself and you need to know what to look for in a camper. Well, I am going to tell you what to look for in a camper and how to get one that suits you the most. The 7 Things to Look For When Buying a Camper…
---
7

Size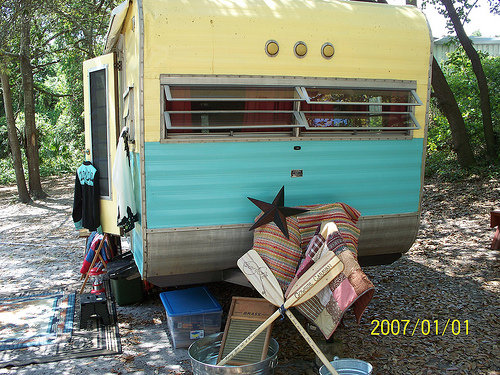 Photo Credit: nursdurkin
The size is important for you and your travel partners. You need to get your type of sized camper. There are thousands of different types of campers. You can get the type that is for one person or fit up to eight people. Choose the best suited type for your needs.
---
6

Brand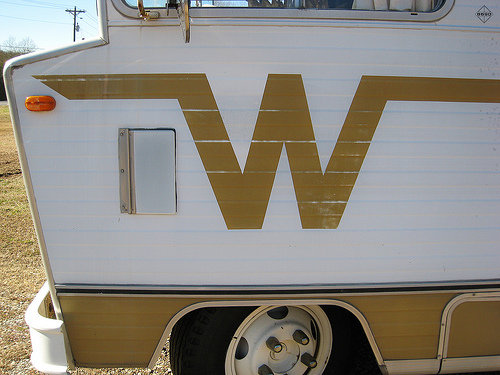 Photo Credit: Bravo Six Niner Delta
There are different brands of campers that have different features and more high quality parts. You need to learn more about the brands and how much they go for. You can easily get ripped off if you don't know the brand and how much campers can be.
---
5

Motorized RV Camper Inspection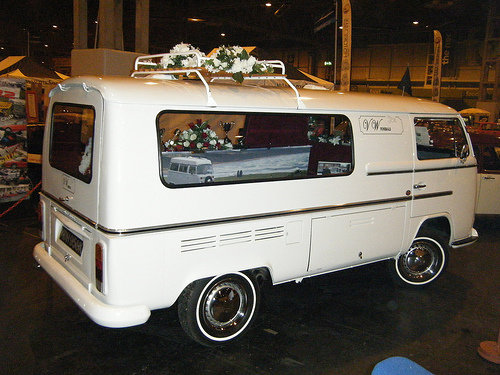 Photo Credit: mushpea73
If it's a vehicle such as a RV camper, you need to check a few things to see if works properly. You need to see if its gasoline or diesel. Once you determined that, you need to check to oil. See the condition of the oil and make sure there isn't water in the oil. Ask them to crank the RV. If they say it runs, you still need to inspect it to see if it's in perfect running order. If the owner says it won't and needs work. You should see if the price is right and go with your judgment if it can be fixed.
---
4

Leaking Roof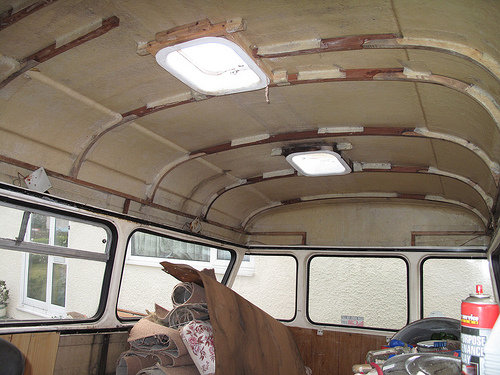 Photo Credit: trish1400
You don't want a leaking camper, because they will mold over and ruin everything in the camper. You could always fix the leak, but if there is a leak the camper already has damage. Unless they owner tells you they covered it or made sure water doesn't come in.
---
3

See if the Hook Ups Work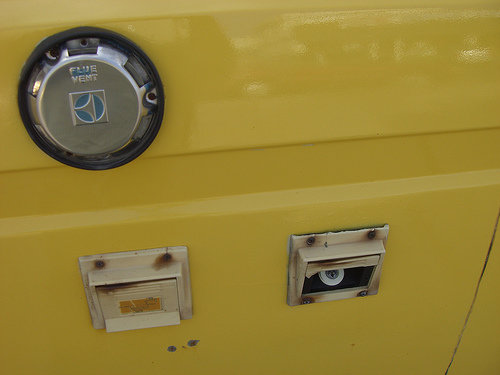 Photo Credit: G A R N E T
Campers come with a few hook ups that's needed to make the camper more livable and have plumbing and electricity. If these don't work, they can be costly to fix. They make the camper be a camper that cooks and has a shower with toilet.
---
2

Structure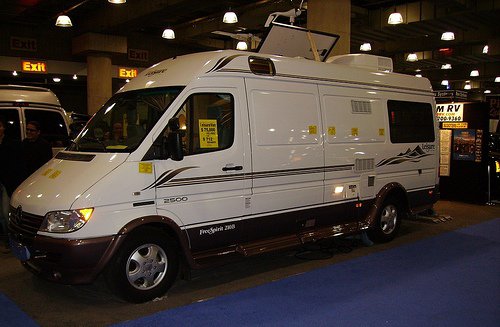 Photo Credit: trektheusa
A camper that doesn't have a good structure can't support your body weight. This means falling in floors or even the outside structure falling in. You can test this by looking outside and seeing the support legs and going inside pushing on the floor with your feet.
---
1

Make Sure the Title is Clean!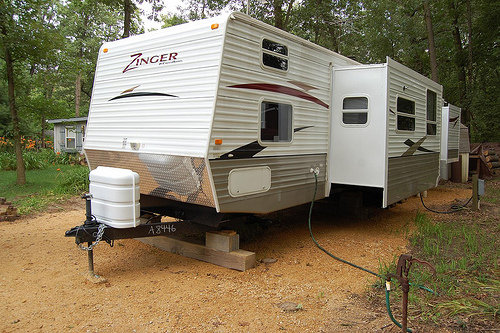 Photo Credit: wobbly85
This is a major problem with campers. Title has to be clean or salvageable to be legal to move or live in. You can see on the Title that the owner has and see if it's clean. Their name has to be on it and they have to have it registered. Once you do this, you're ready to go. However, they don't have a title; you can claim it for salvage if there isn't a title on file.
Campers are fun to live in and travel. When you go to buy one, you always should research prices and what to look for when you buy one. You don't want to buy a camper that cost a lot and needs work. Do you have a camper?
Top Photo Credit: Albert S. Bite
More
---
Comments
Popular
Recent