7 Reasons to Be Happy the Holidays Are over ...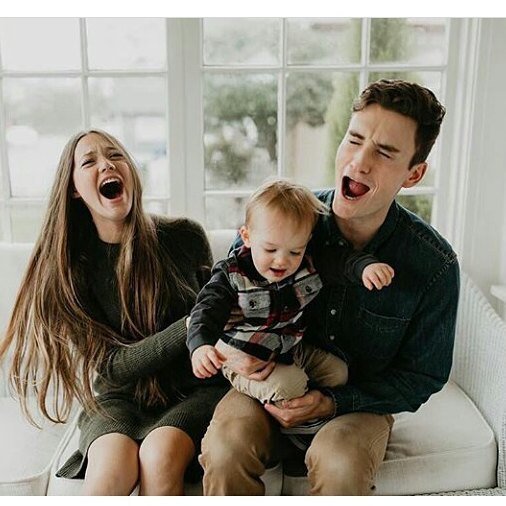 I adore the holidays and all the excitement that comes along with them. However, I've also come up with 7 reasons to be happy the holidays are over. Take a look at my list and see if you agree with any of them. Feel free to add on your own reasons in the comment section. Despite these 7 reasons, I do still look forward to the holidays and spending time with my extended family.
7.

The False Niceness Will Finally End
I do like the way people seem to be more pleasant during the holidays. It sure beats grouchiness. But there are too many people who are forcing niceness and it is clear that they would be happier being crabby. I do commend the people who honestly put forth more effort to be nice to complete strangers, but I think there is a big difference between being nice and being sickly sweet with a fake smile plastered across your face.
6.

No More Sitting at Home with Nothing to do
Being one who works from home the majority of the time, I don't really have this problem. My kids do though and I'll be glad when they are able to head back to school and hang out with their friends more. It's not that I don't enjoy having my kids home for the holidays, but I can sense the boredom oozing out of their teenage pores.
5.

The Relatives Get Back to Their Own Lives
My family is loads of fun, but usually in very small increments. The holidays tend to bring about a lot of interaction with many family members. There are phone calls about how to bake certain goods that are commonly passed around at Thanksgiving and Christmas. Plenty of discussions on when and where the family will meet for dinners are had and of course gift ideas are passed from one member to the next as well. I love them all dearly, but it's nice when the phone calls lessen and there isn't so much planning to do as relatives resume their normal activities that don't have to include me.
4.

I Won't Have to Agree to Cook Anymore Turkey
Don't get me wrong; I love eating turkey. However, cooking them is a huge pain. The beast barely fits in my oven. I have to thaw it out for a few days, which takes up lots of room in the fridge. Once it has thawed out, then I have to dig out the neck and gizzards, wash the bird, stuff it, and finagle it into a roasting pan. It's a lot of work for the little time it lasts.
3.

The Same Christmas Songs Won't Be Played on the Radio Anymore
I find it very difficult to locate a radio station that plays an assortment of Christmas songs. It seems like the DJs play the same ones over and over again and they aren't always the carols I like best. I adore the old ones I grew up listening to on my grandmother's record player; Bing Crosby, Burl Ives, Etta James, and Frank Sinatra, just to name a few. There are too many songs that have been redone and they have lost some of their holiday luster in the process.
2.

I Don't Have to Find That Perfect Present at the Last Minute
Most of my shopping is done well in advance. There is always that last minute gift that needs to be purchased. Thankfully, the Internet allows me to do this from home. It can still be a time-consuming event, but at least I don't have to fight traffic or horrible weather conditions to accomplish this feat.
1.

No More Crazy Shoppers in the Mall
Thank goodness I live far enough from the mall that I don't feel compelled to visit it regularly during the holidays. It's always fun to go for one day and see all the decorations and the little kids lined up to sit on Santa's lap. Fighting the hoards of people jostling past one another in their hunt for gifts is a whole different ball game. Talk about a stress-inducing event. Once the holidays are over, the malls tend to go back to normal and so do the shoppers.
I'm sure not everyone agrees with my list of 7 reasons to be happy the holidays are over. This is just my list, so feel free to create your own. Are there at least a couple of reasons in this list you can agree with? What reasons would you wish for the holidays to last longer?
Top Photo Credit: _ØяAcLә_
{{#comments_count}} Show Commnents ({{comments_count}}) {{/comments_count}}