Let's face it, red makes a statement. Colour theorists say it's dynamic and is the colour of love, courage, anger, and joy. It's my favourite colour. I adore it. I'm immediately drawn to it and if a line comes in red there's no other choice for me. And, it has to be red, people who say pink is just another form of red are so so wrong. Here are some essential red things.
---
1

Shoes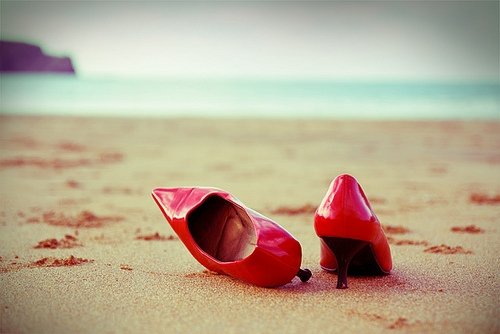 Photo Credit: Némida
Whether it's a pair of Jimmy Choo Cage Sandals or converse sneakers, every wardrobe should have a pair of red shoes. Red shoes are no longer just for wearing on trips home to Kansas.
---
2

Underwear Photo Credit: my 38Bs
Don't be tempted into thinking that you can get away with red and black. It must be red all the way. You can't help but feel good in red lingerie and whether you want to feel like a sl*t or a sex kitten, red is best. I have fallen big time for the new Fifi from Agent Provocateur.
3

Food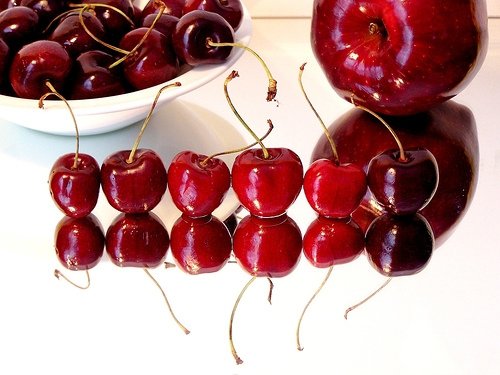 Photo Credit: Chris Inside
It might seem an odd inclusion but did you know that red foods contain far more of the really beneficial nutrients than other coloured foods. They are packed with powerful healthy antioxidants. These helpful little wonders of the food world attack nasty free radicals and help in the fight against cancers, heart disease, stroke risk and macular degeneration which is the leading cause of blindess in the over 60s. It's really easy to increase your intake, choose red apples over green, use red bell peppers instead of others, snack on dried cranberries and cherries and drink cranberry juice instead of orange.
---
4

Ferrari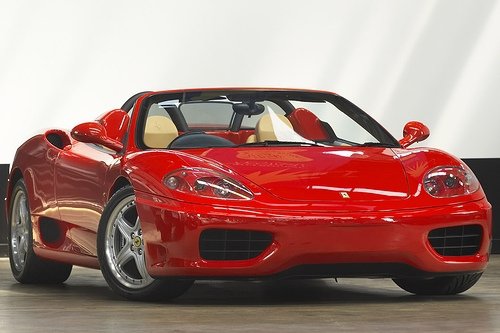 Photo Credit: Our Little Life
...or Porsche or Lambourghini. I'm not fussy. Of course, you need the hunk to go with it.
---
5

Espresso Machine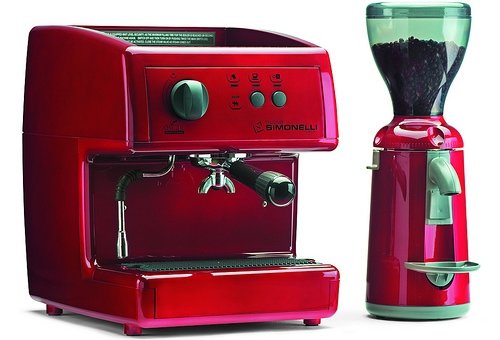 Photo Credit: NuovaSimonelli
Not only does it look good but it stands out in the kitchen so you don't have trouble finding it when you're half asleep or suffering from the excesses of the night before. The Gaggia Evolution is perfect for the job.
---
6

Roses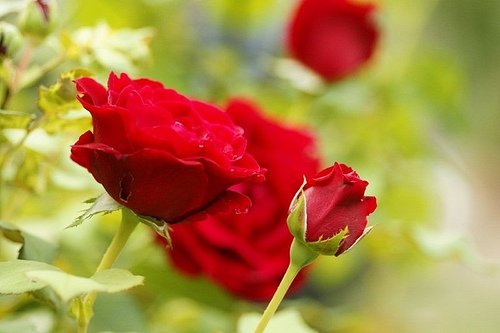 Photo Credit: hotes trinkets
Because it means somebody loves you. (They don't count if you've bought them yourself).
---
7

Telephone Box Photo Credit: Cosmic_Sarah
Why? Because it means you're on a vacation, having a wonderful time in the UK.
You might have guessed that I have a passion for red. My bedroom is red, my favourite jacket and shoes are red. I think if I could, I'd have a red coffin. Does it reflect my personality? I think it does. Does your favourite colour epitomise you?
Top Photo Credit: moline
---
Comments
Popular
Related
Recent