Ah! Milan Fashion Week….Sometimes I wish I lived in Italy to soak in all the fashion and be one with it. Well dreams aside, the Milan Fashion Week saw a wonderful amalgamation of bright colors, sheer fabric, ruffles, high heels, short hemlines (Yaay!) , a confirmation of the return of shoulder pads (Why God why!) and power suits….Here are some of the looks that walked down the ramp. Enjoy!
---
1

Seduzioni Diamonds Show

Trust Valeria Marini to sex up the runway! Her collection portrayed the right measure of feminine seduction without being over the top. A charming show for the most except for the part where supposedly a blood spattered model, Lucrezia collapsed on the catwalk as a gentleman on the frontrow rushed to her aid. Turns out it was all fake. But imagine how freaked out the onlookers must have been! Okay back to the collection, what girl does not love her sparkles! The sheer black piece looks divine! And while I love the floral print on the bathing suit, the metallic jacket is just not my style.The negligee with the tulle and the sparkly white swimwear are both gorgeous and I adore that Marylin Monroe tshirt. So cute and totally wearable!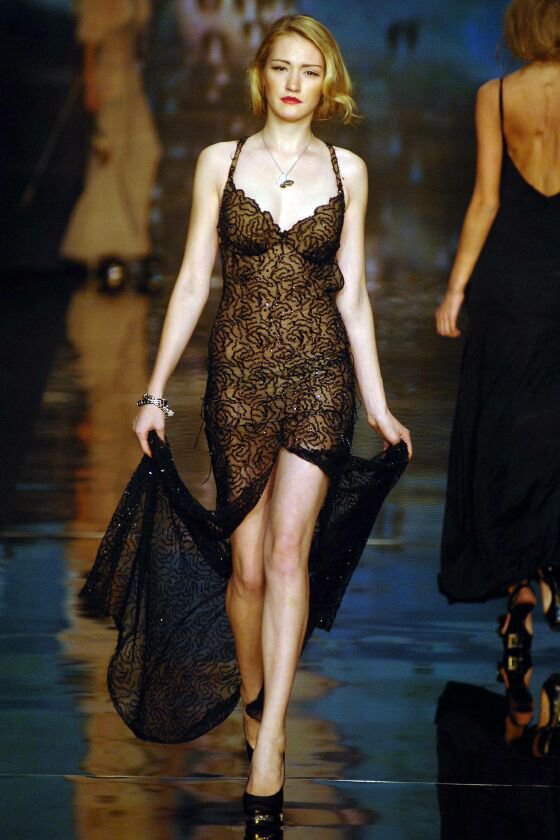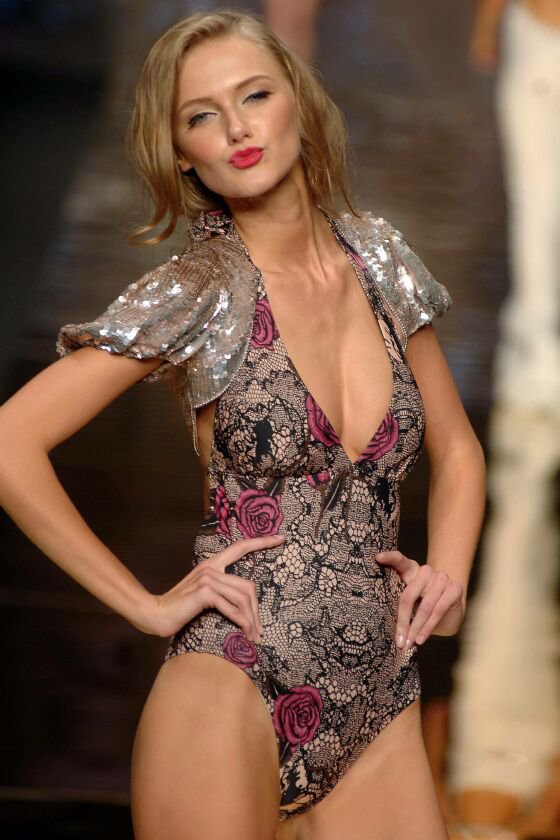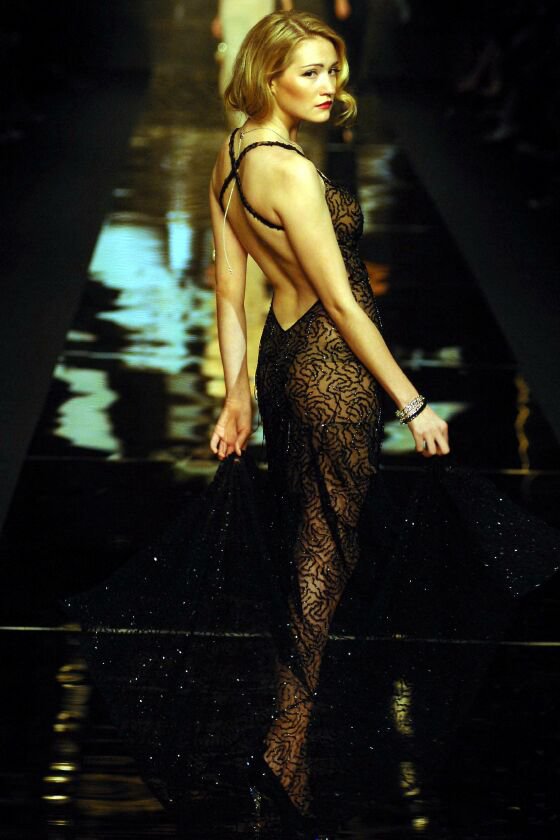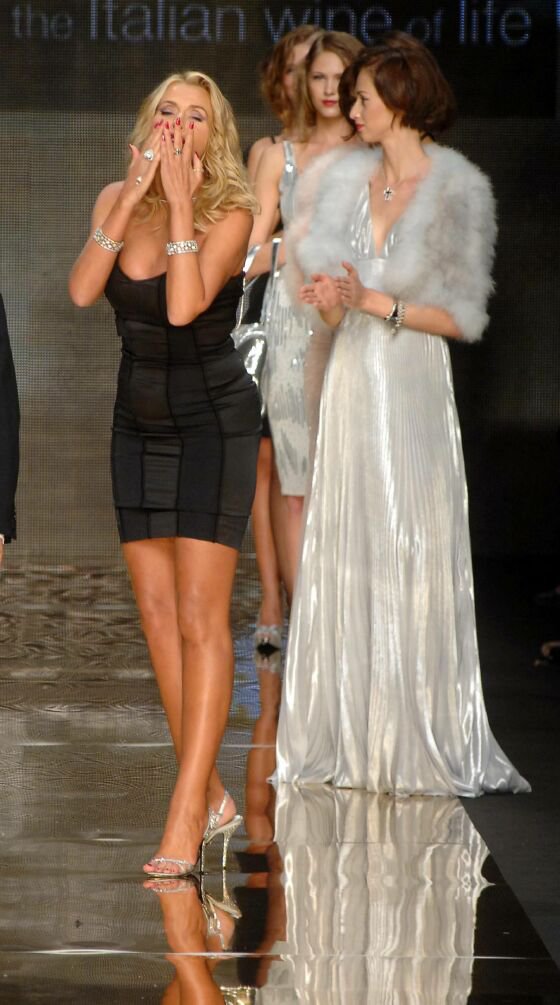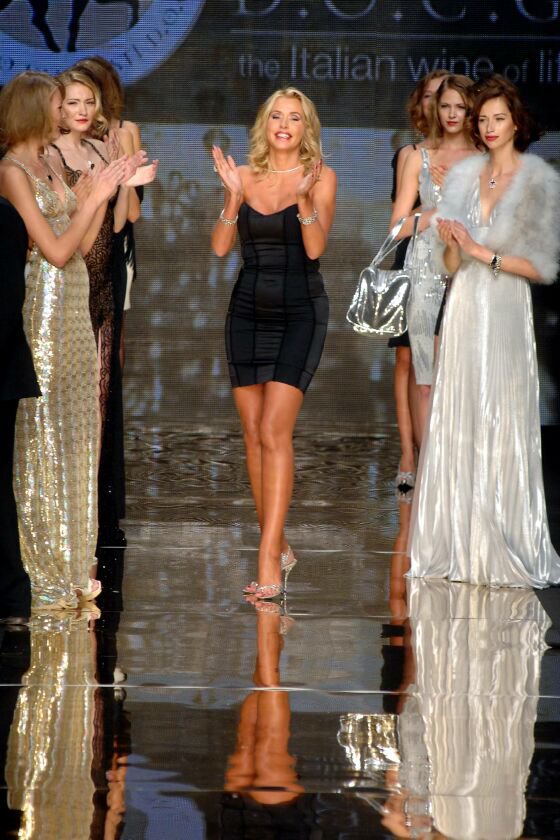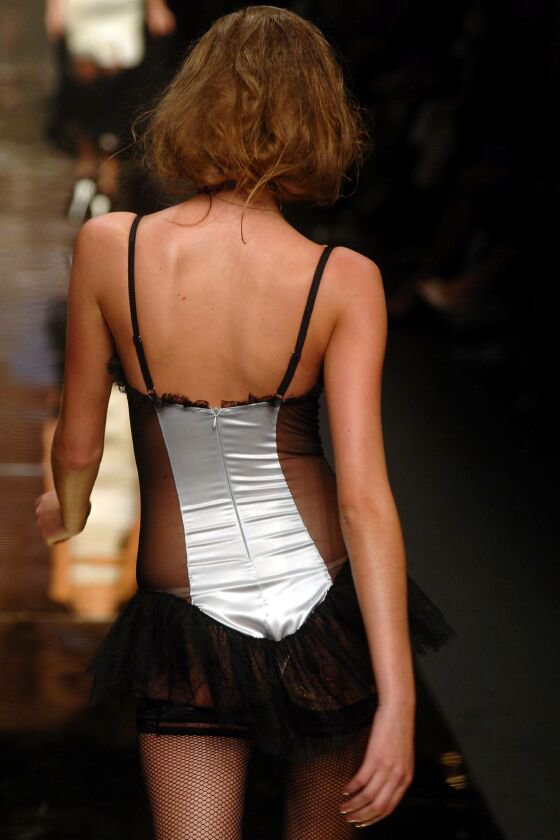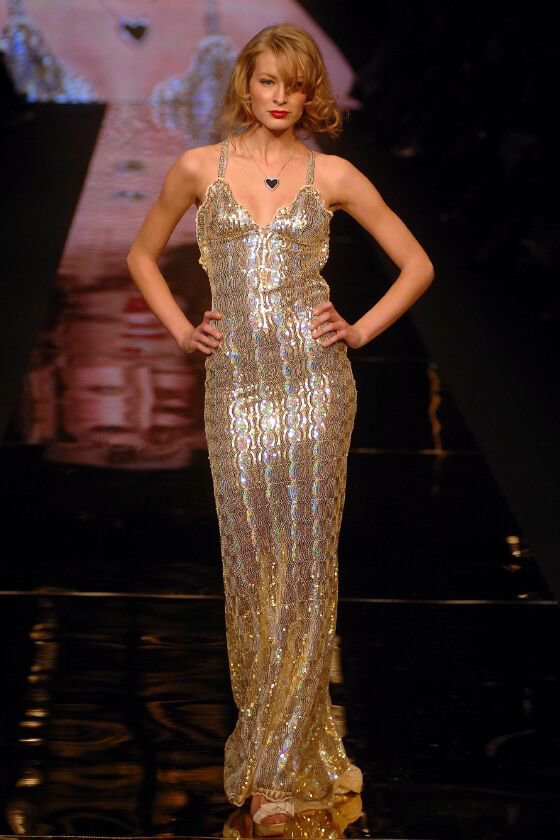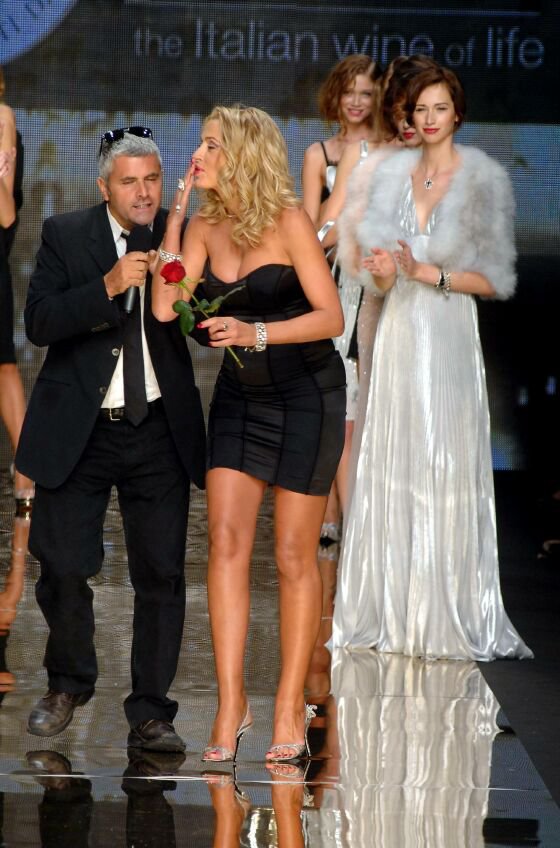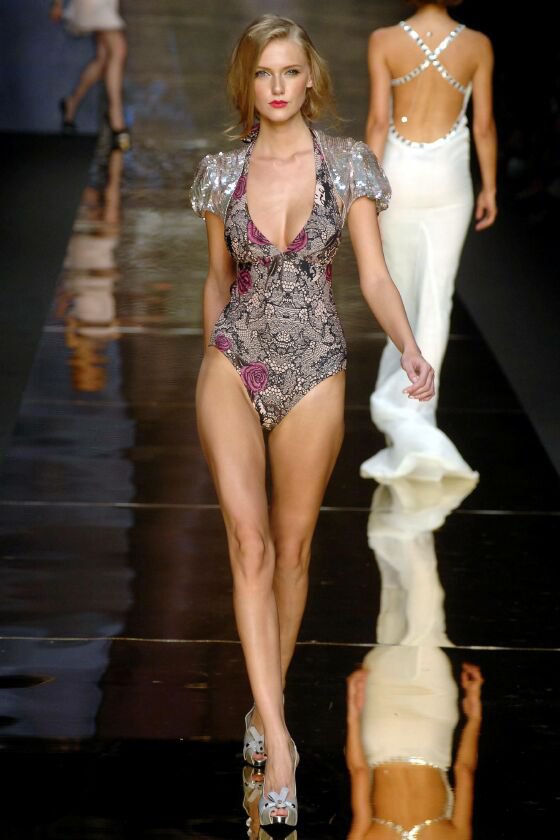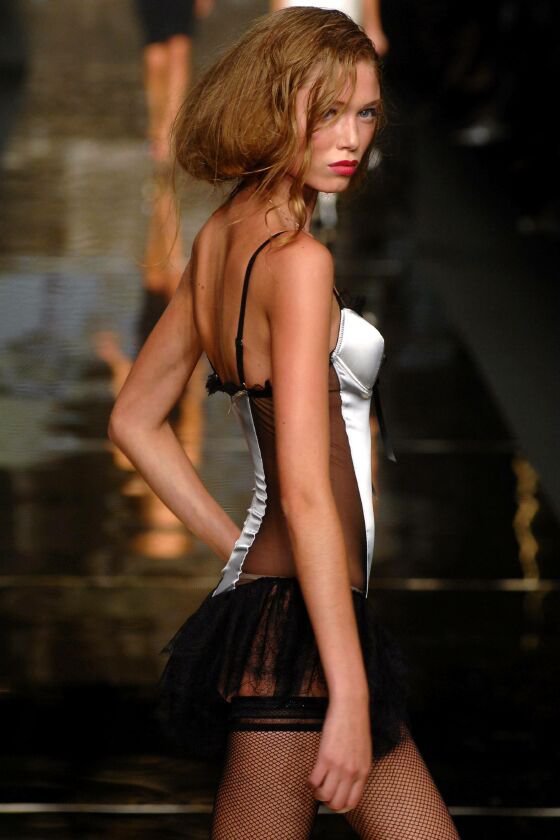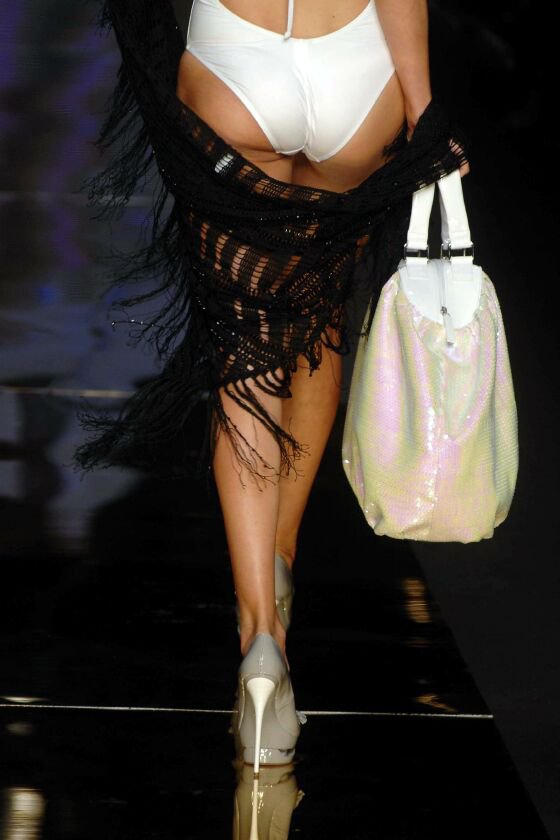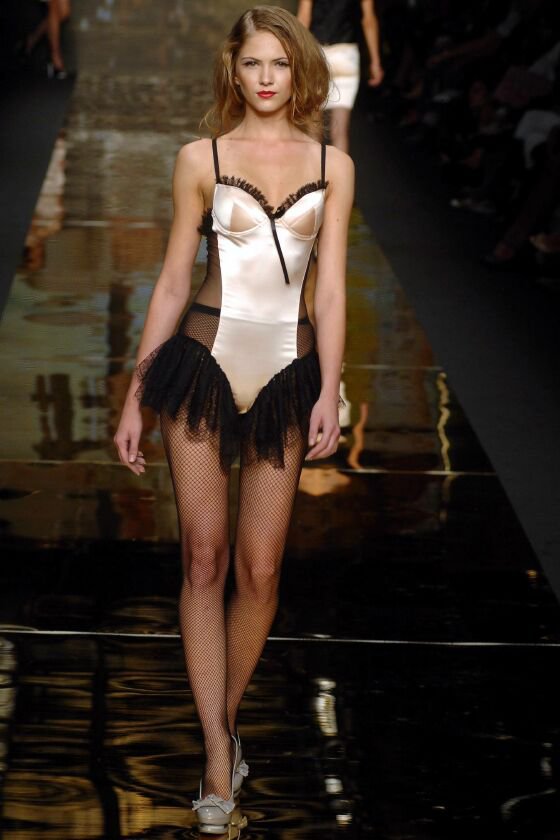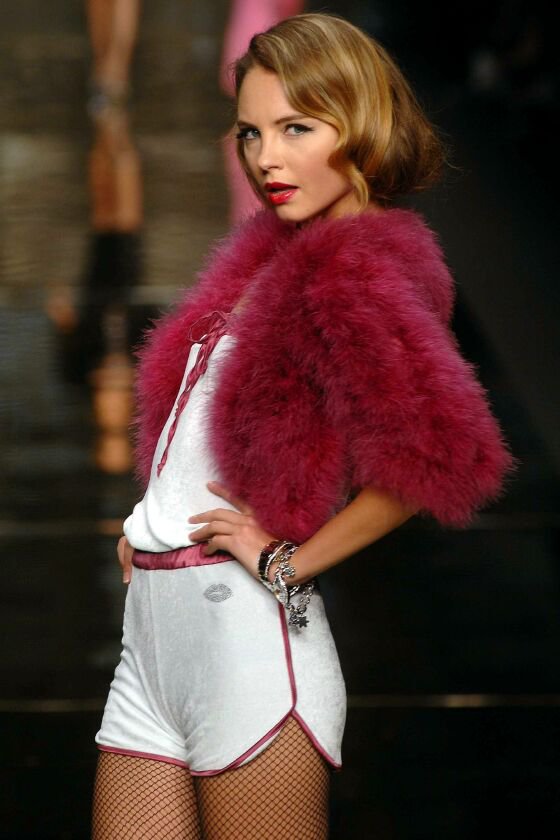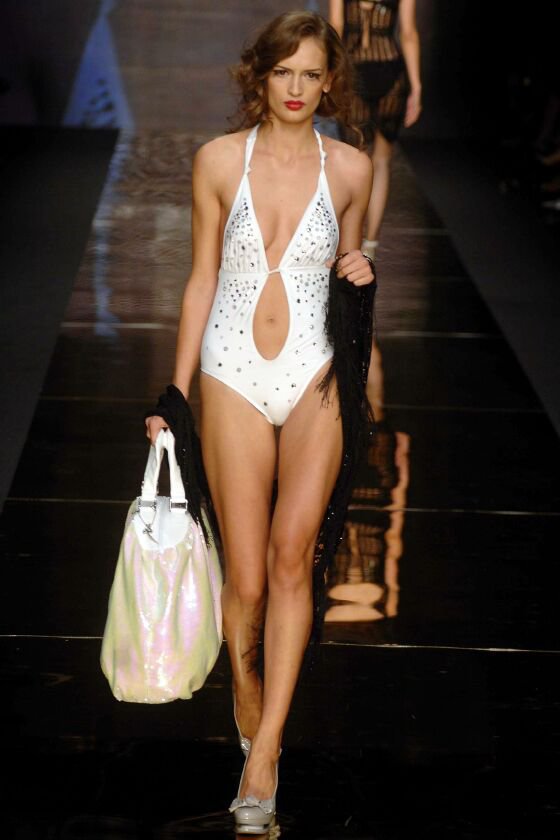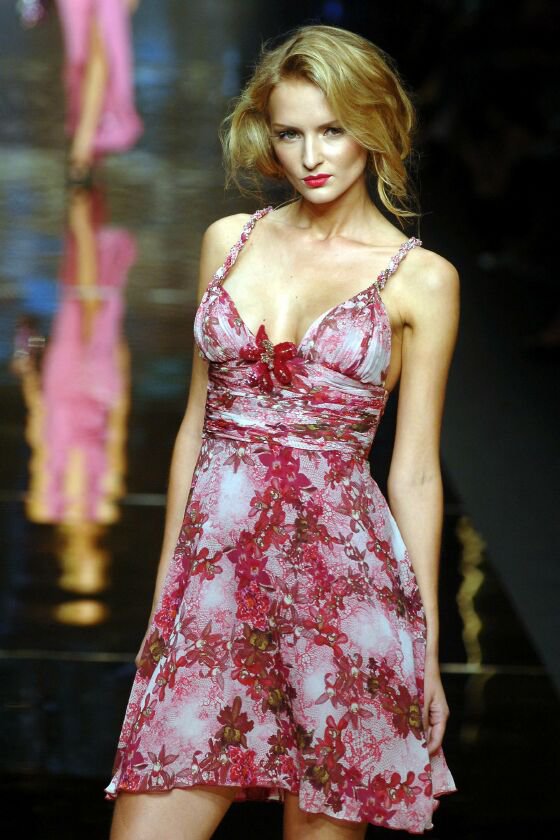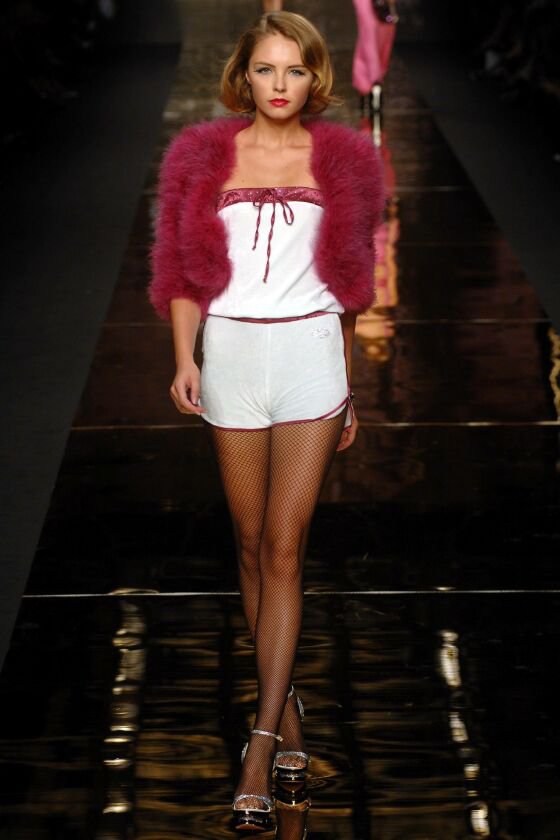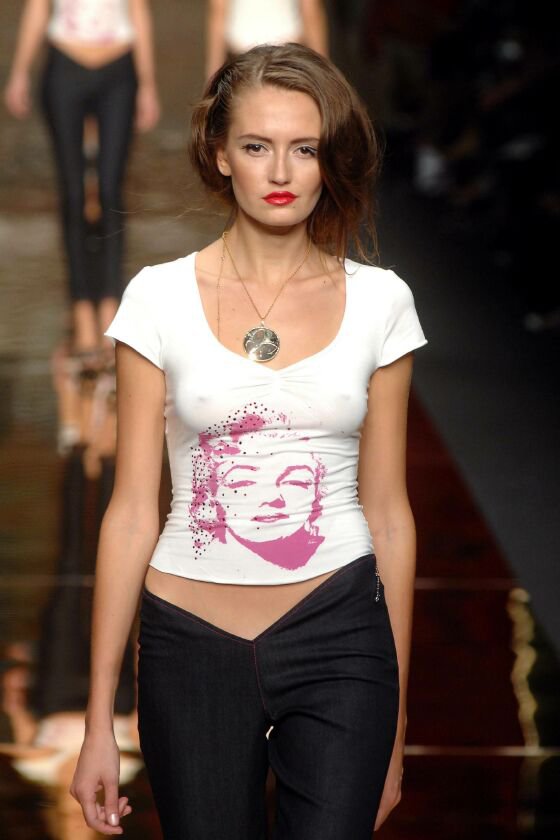 ---
2

Giorgio Armani Show

It is wonderful to see that Giorgio Armani is back after battling with hepatitis and how! I love the use of such rich, wonderful colors in his collection along with the use of a lot of steel grey. Gosh! I must have that pair of shimmering red shorts! ** And while I could never carry off the whole bell-shaped/ bubble skirt trend thanks to my not-so-small hips and chunky thighs, I really like the way it looks. It's simply amazing how effortlessly he puts together structured tops with draped skirts and gathered bloomers (which are my absolute favorite from this bunch). Overall, a **great, modern silhouette that many women can carry off...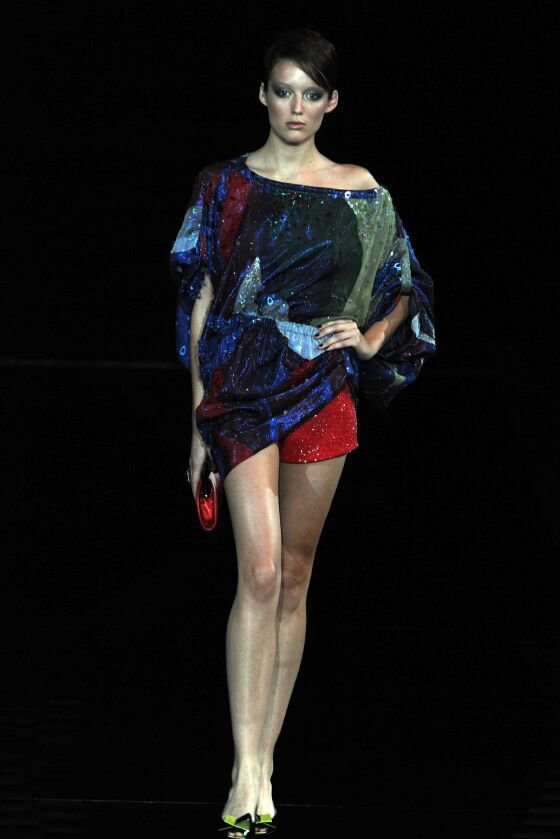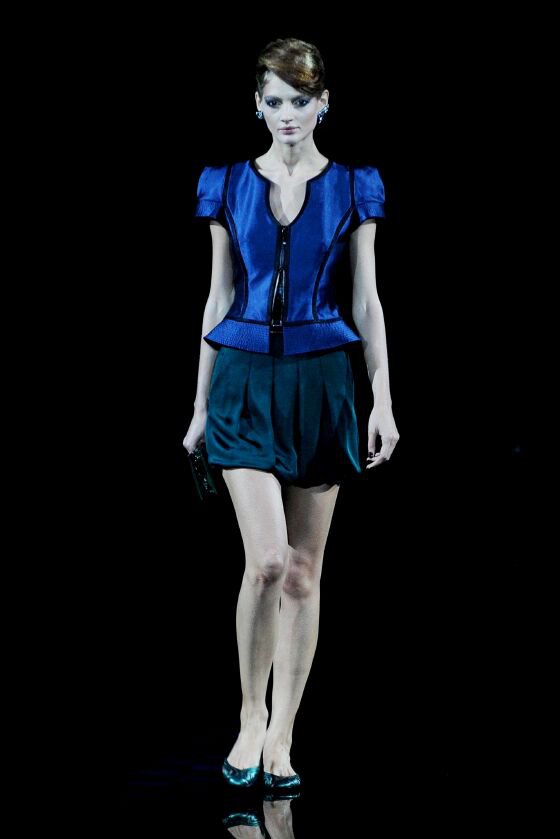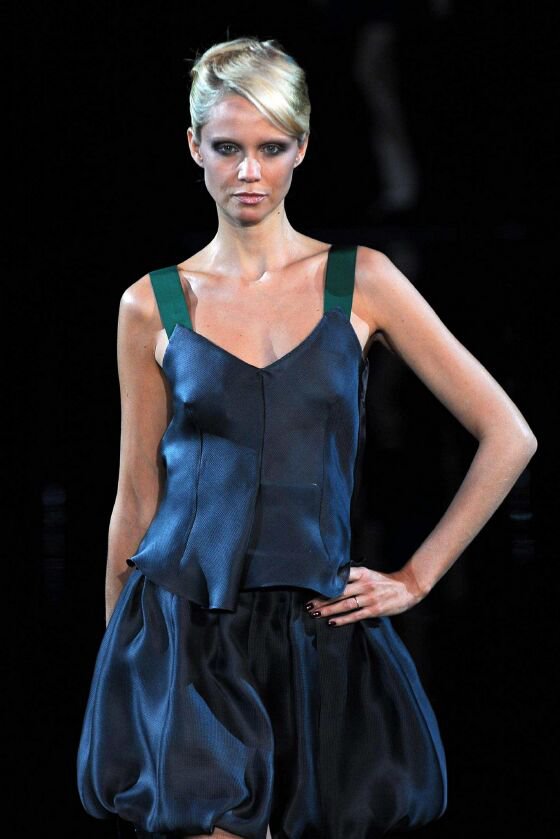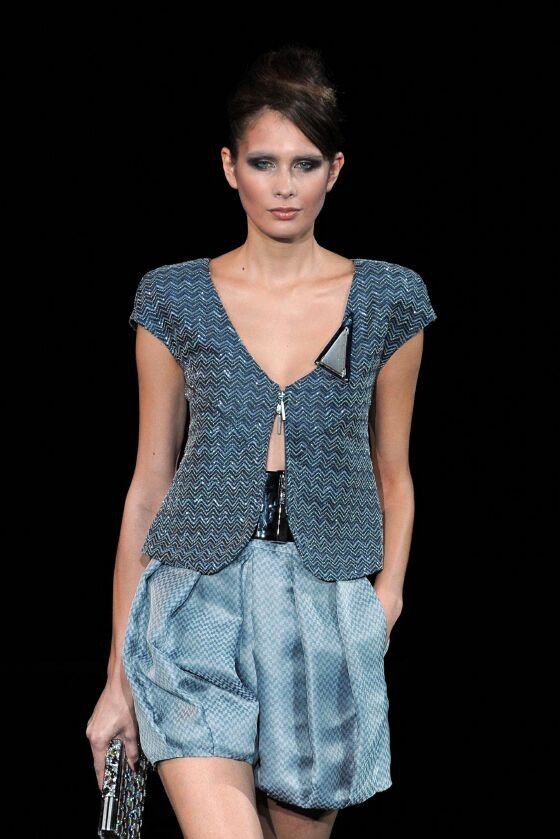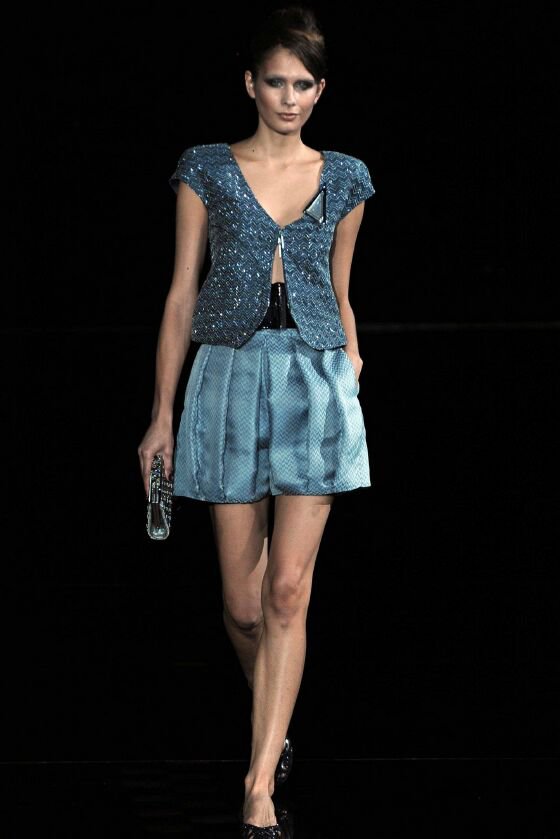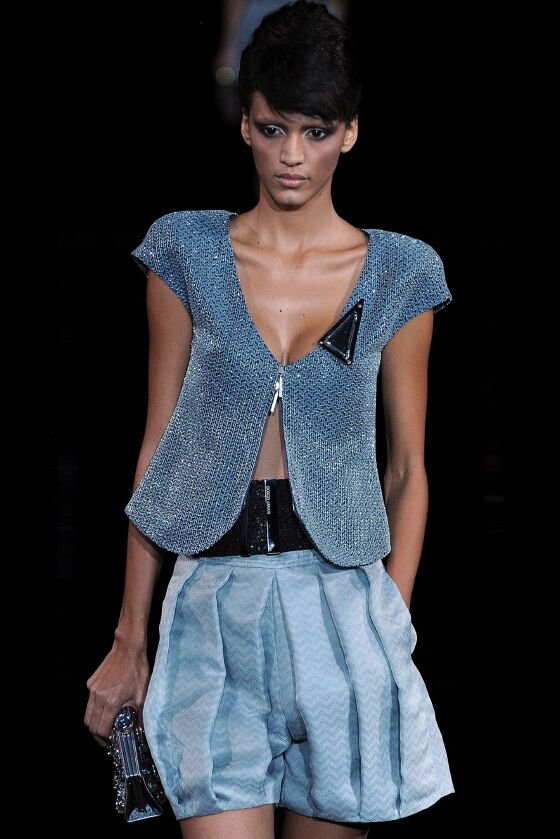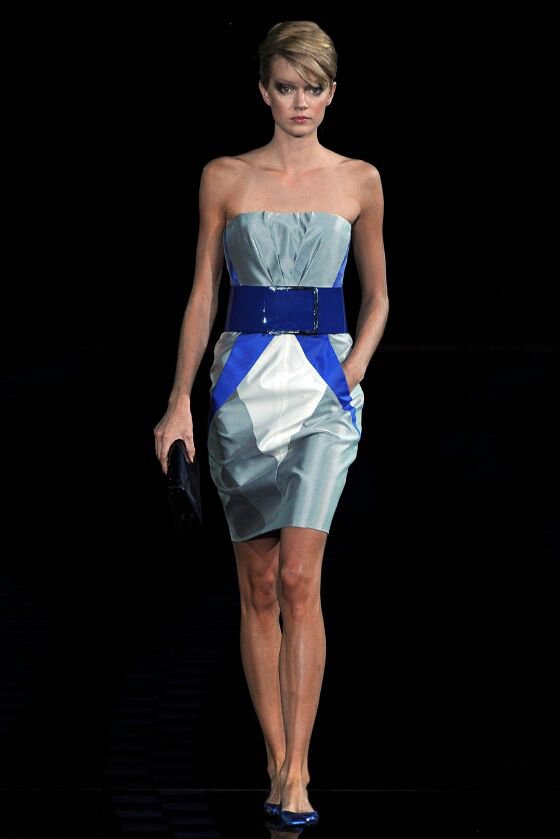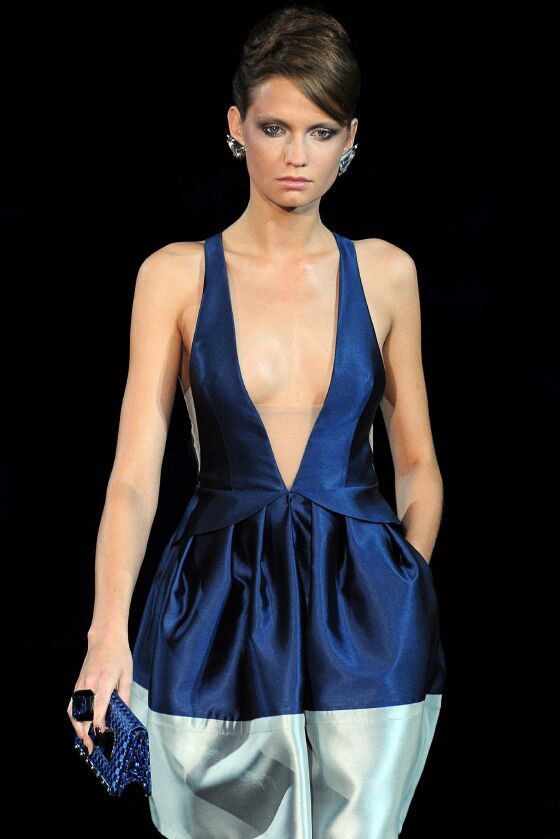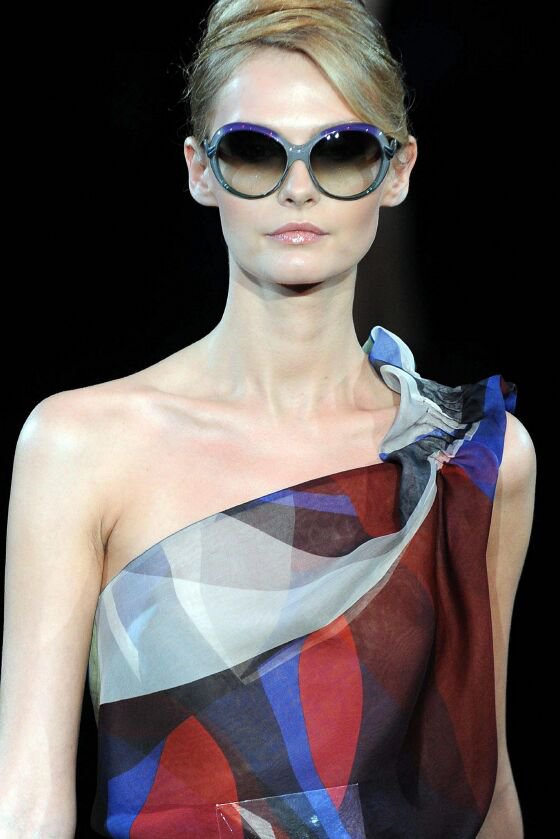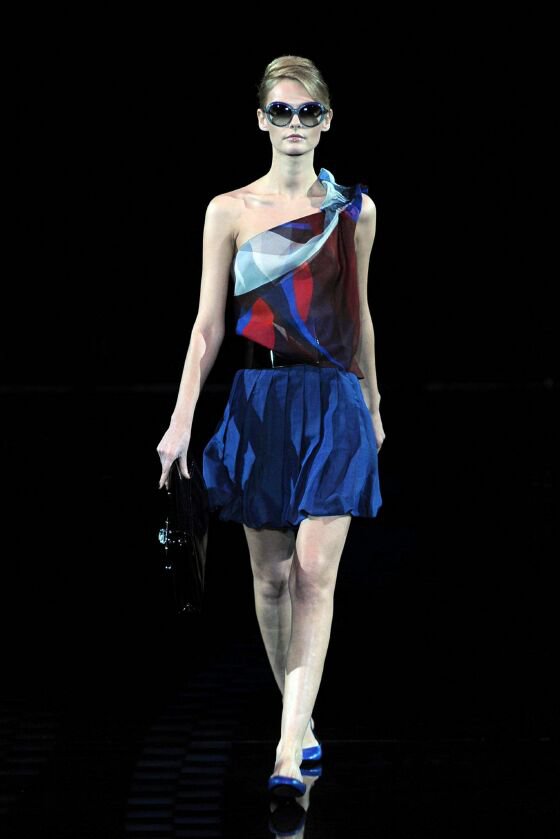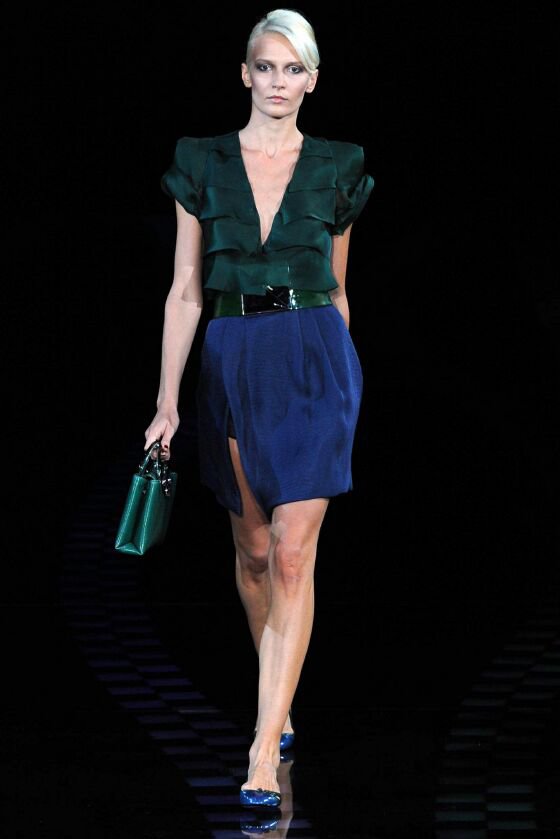 3

Miss Bikini Luxe Show

Vivid and eclectic are the two words that immediately pop into my head when I see this collection by Miss Bikini Luxe. The collection was named "African Pop" and I can definitely see where designers Alessandra and Francesca Piacentin get their inspiration from. The long dress donned by Alek Wek is so ethnic and gorgeous! I love the tribal prints **especially on the beachwear and the **accessories are interesting to say the least. Unfortunately, I have always been one for subtle influences and can see myself in very few of these clothes. It's definitely something for the bold!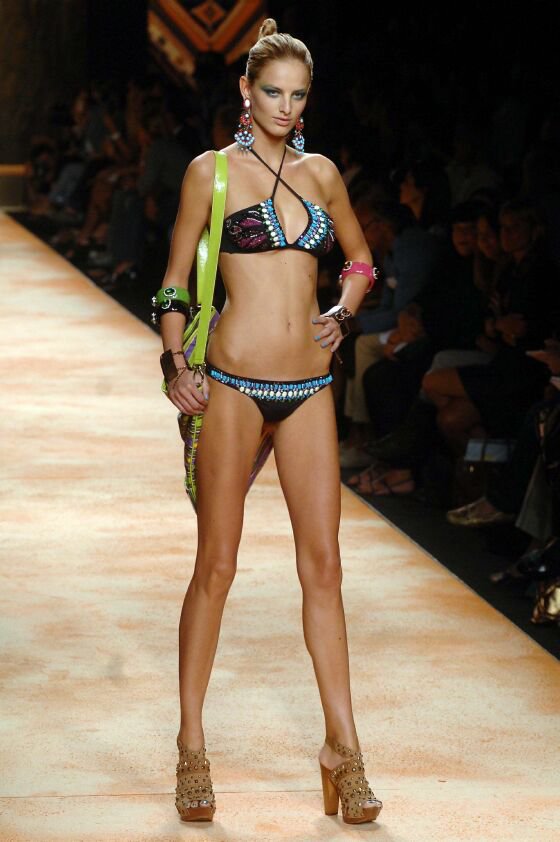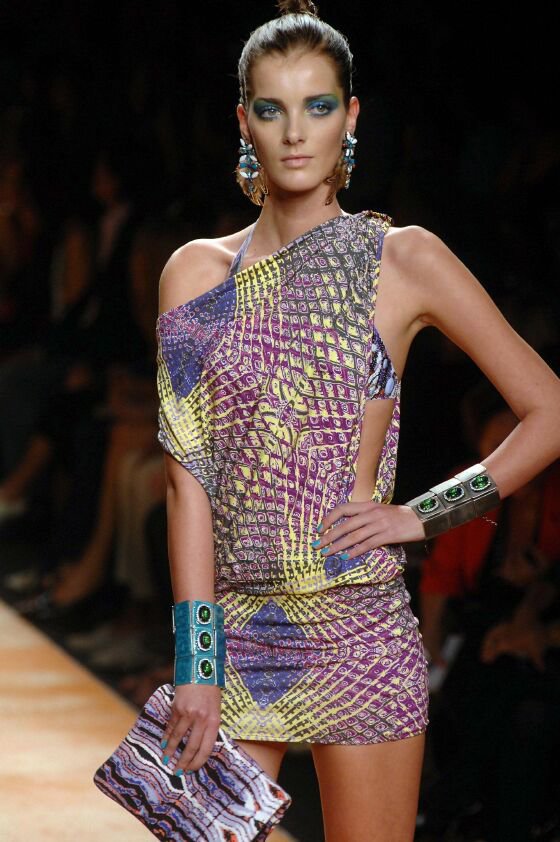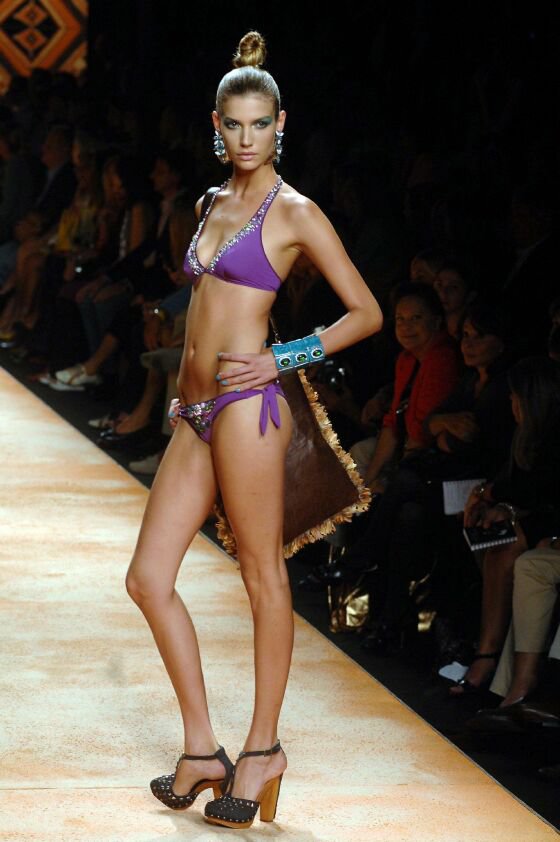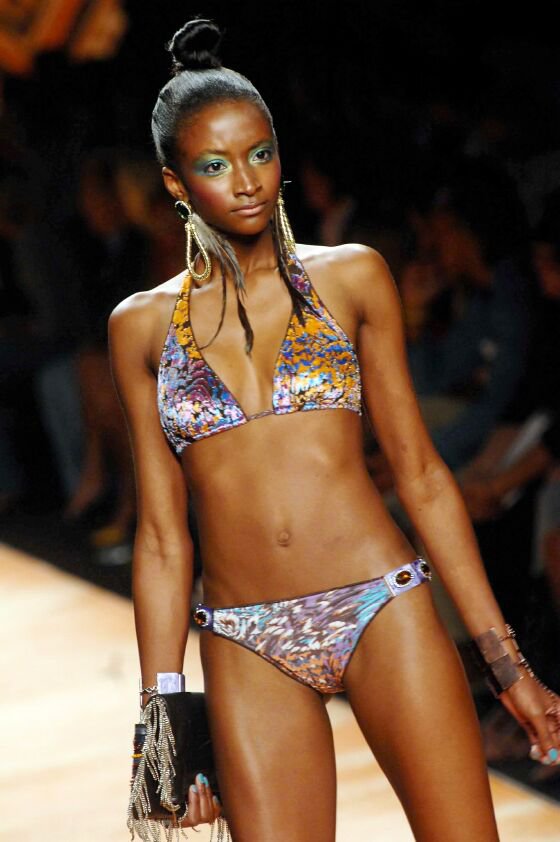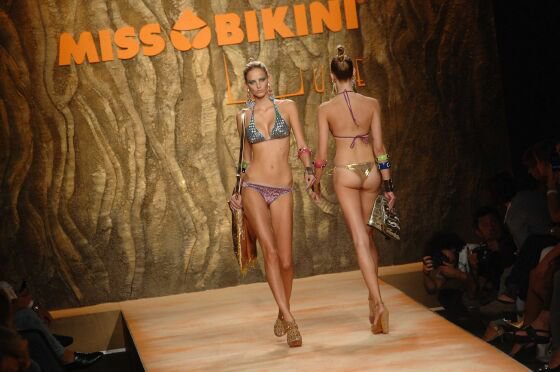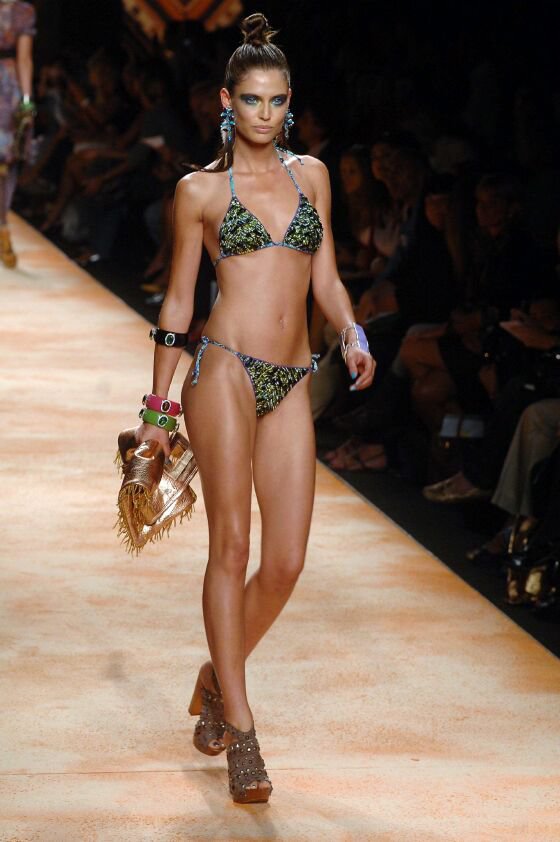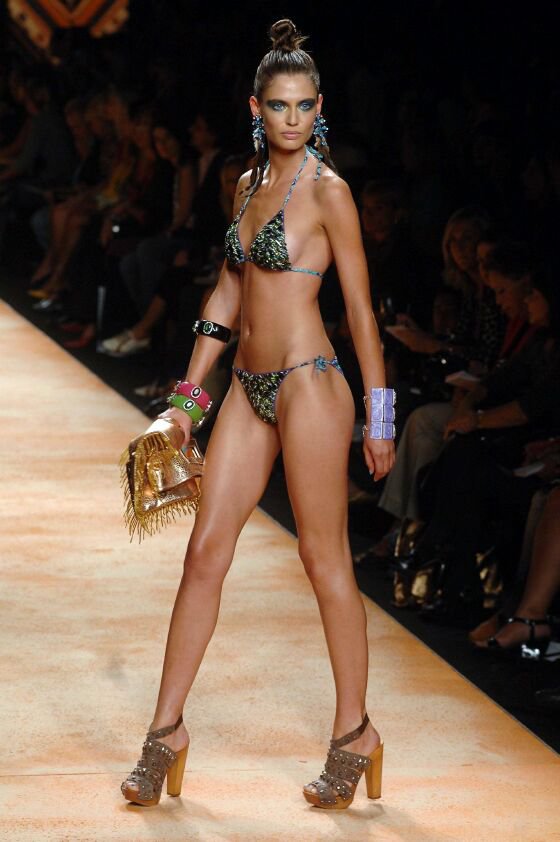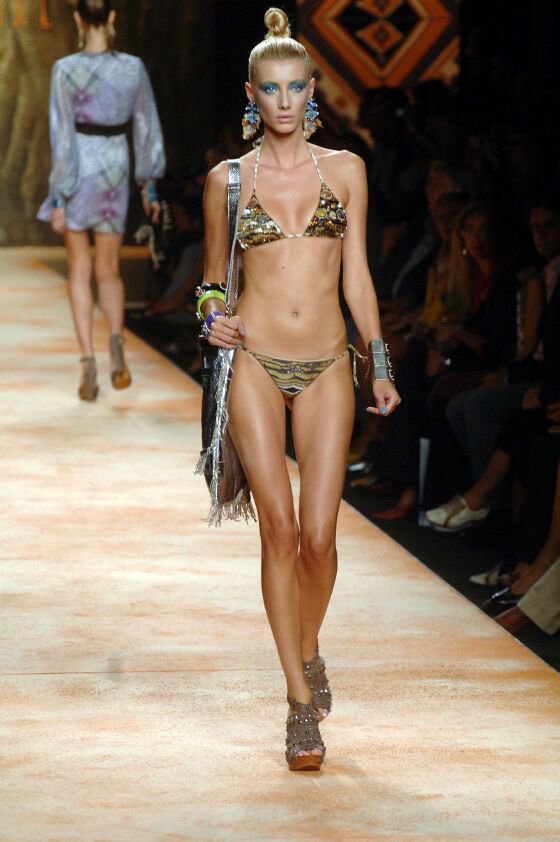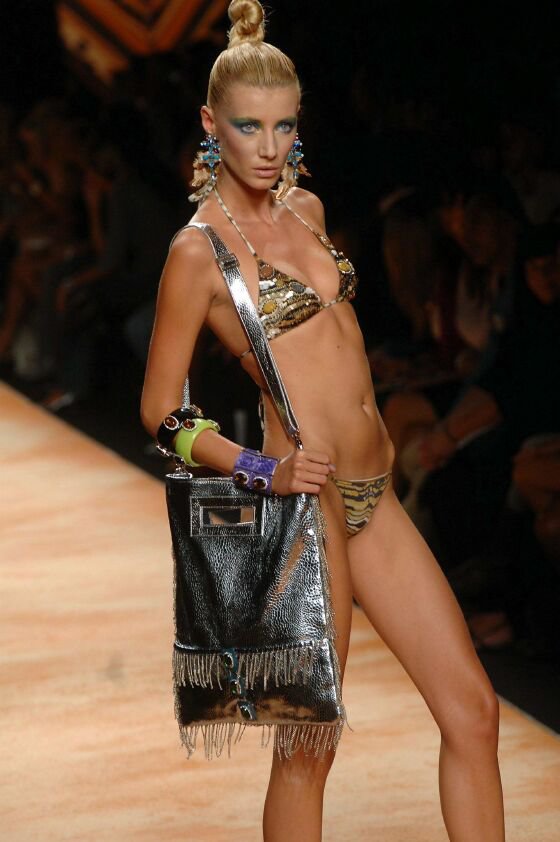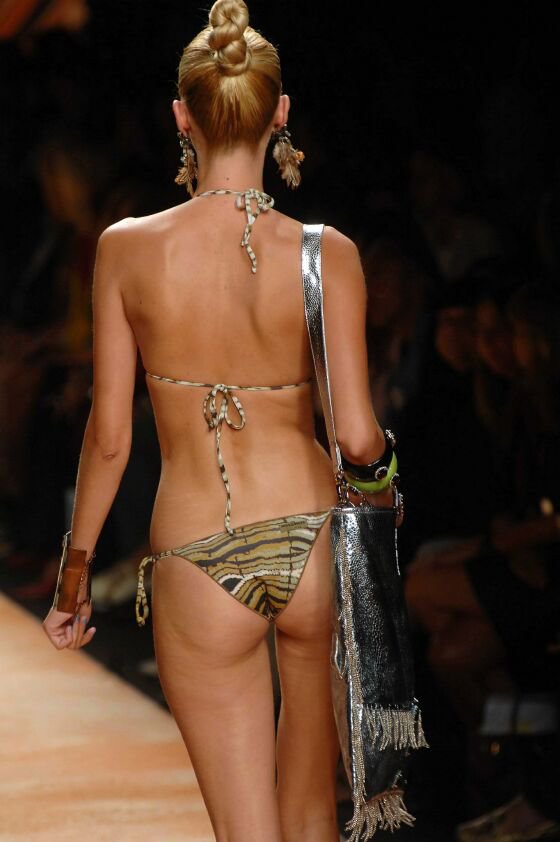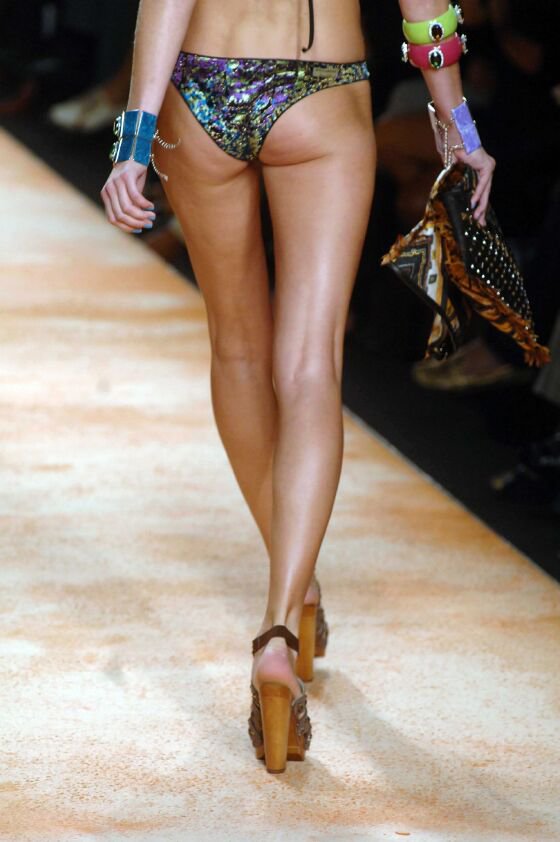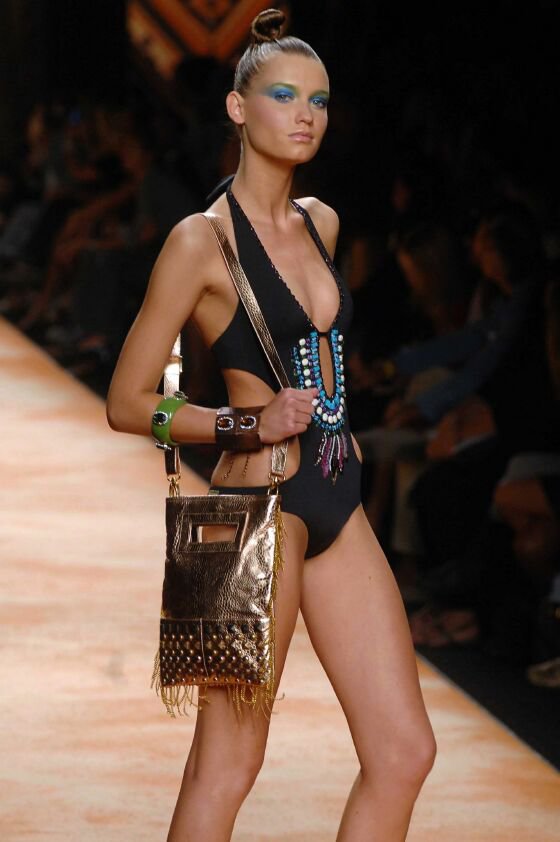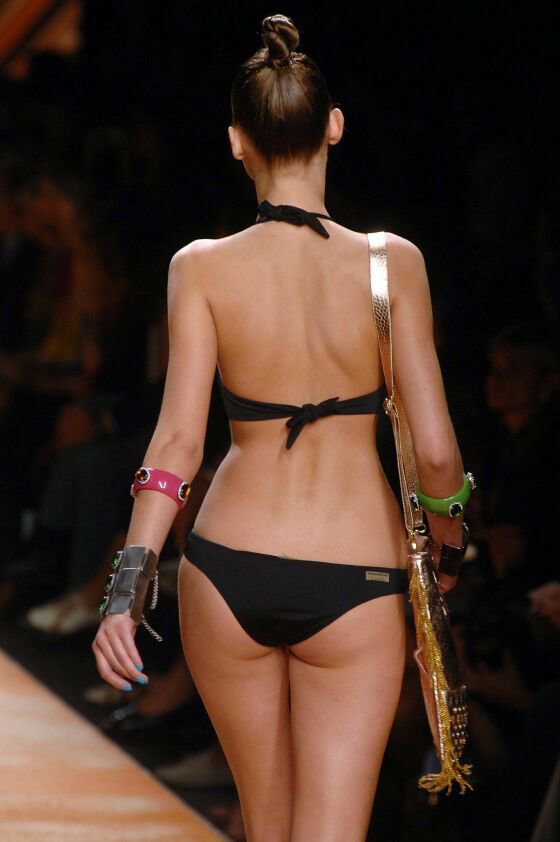 ---
4

D&G Show

The theme for Dolce and Gabanna's show was** "Cowgirls in the sand"**. The muted palette is a little too drab for me though I do see some really cute skirts and dresses! I'm not a fan of fringe at all but my my those boots!!! The look is youthful, fun and easy to wear. I like the fact that inspite of the Western theme, there are few cliches in the look. Obviously what else can one expect from geniuses!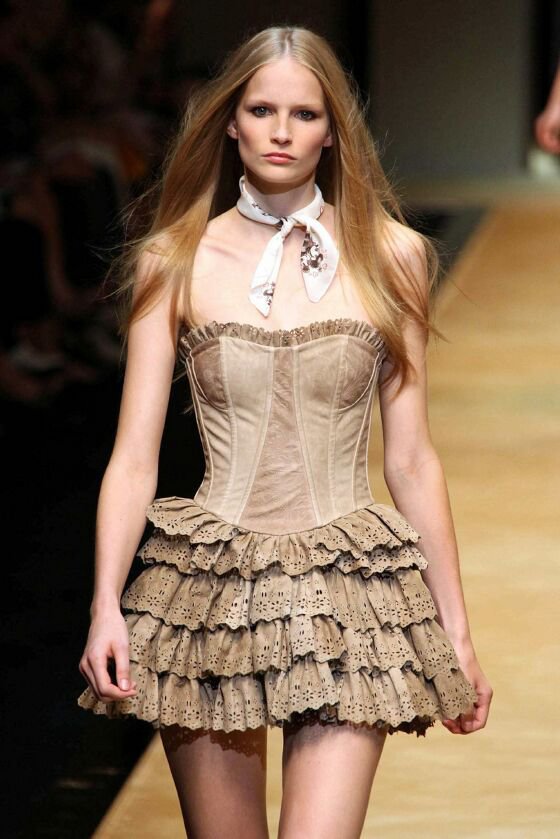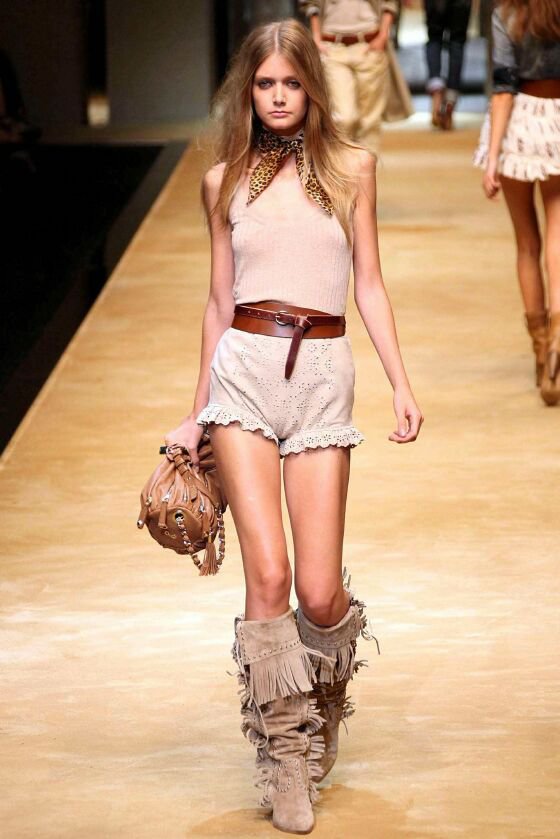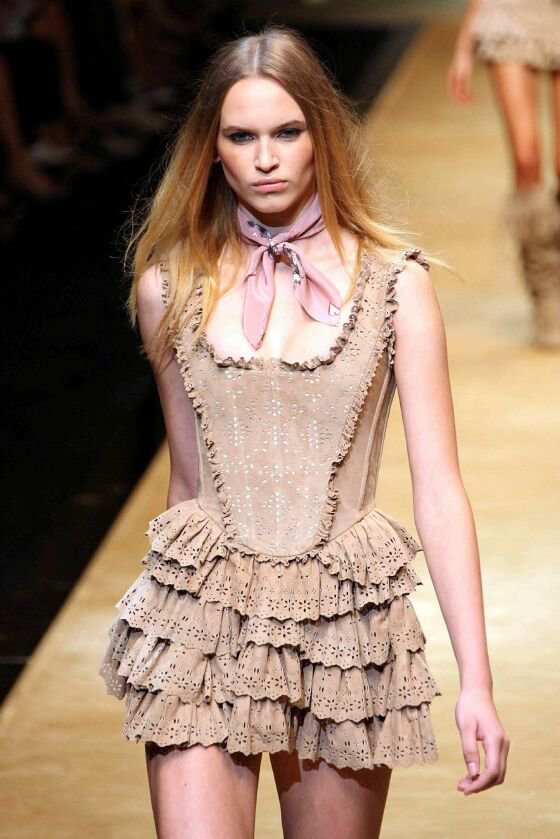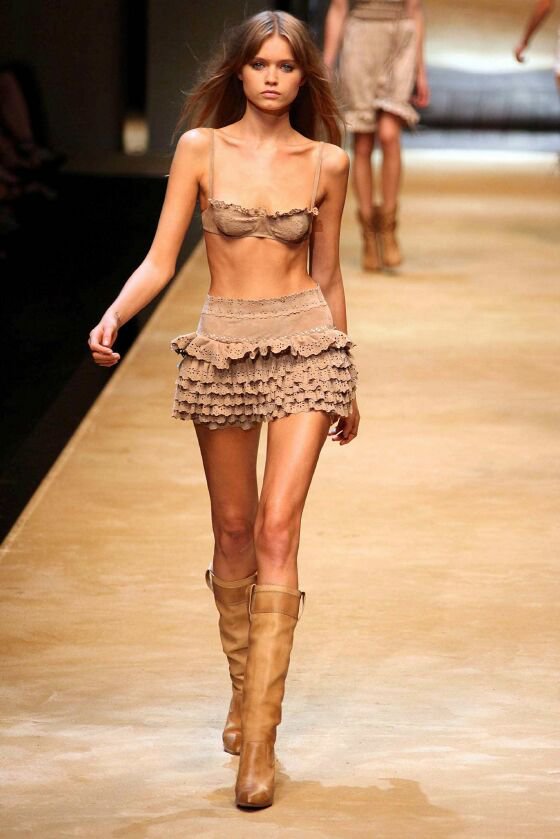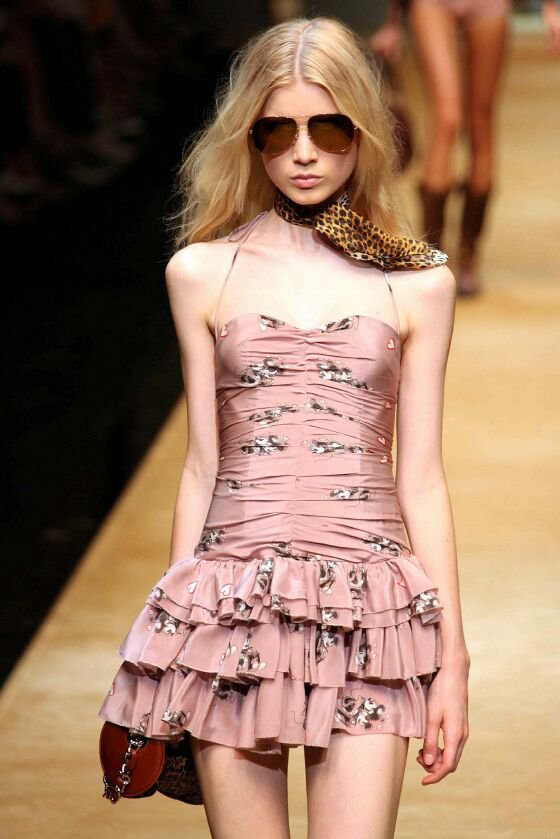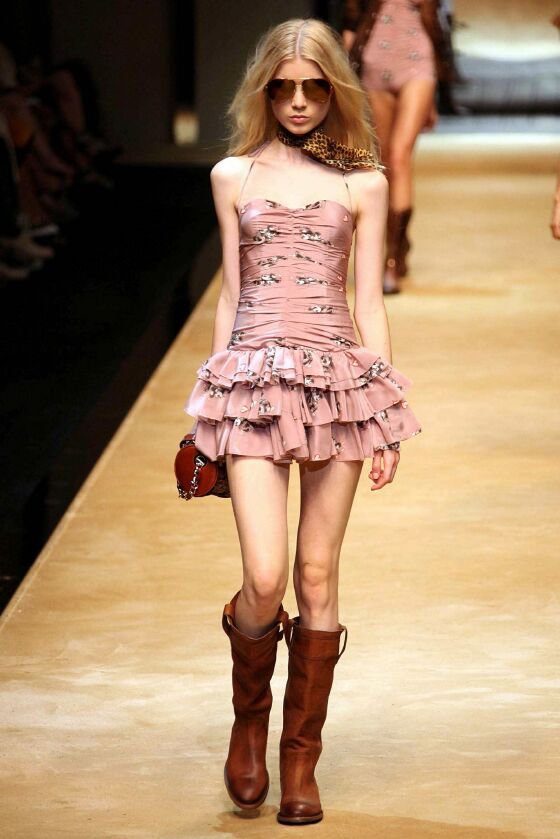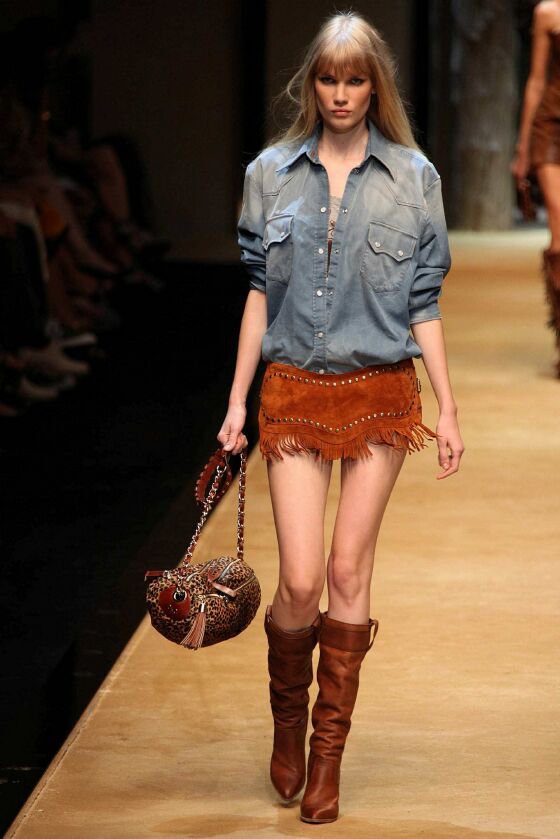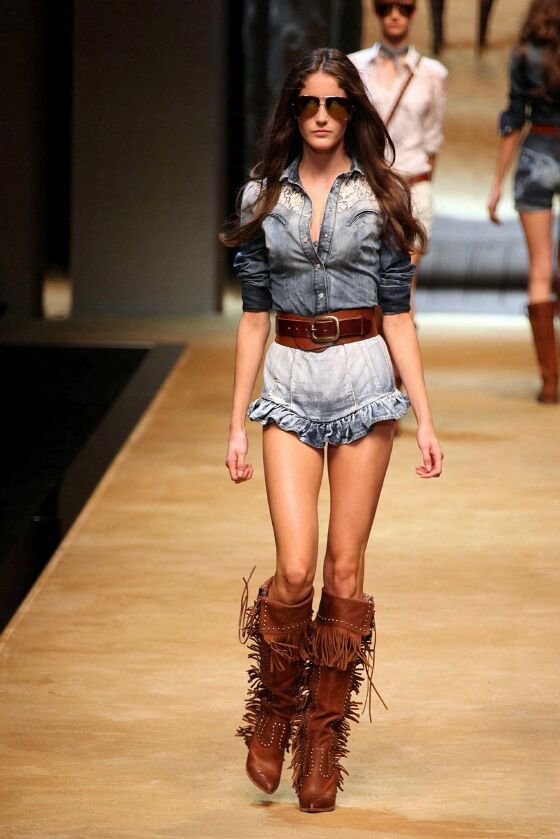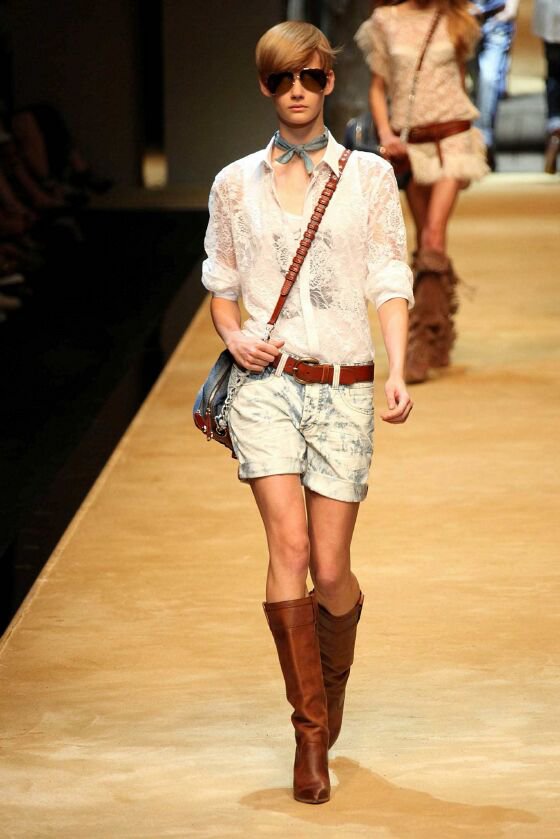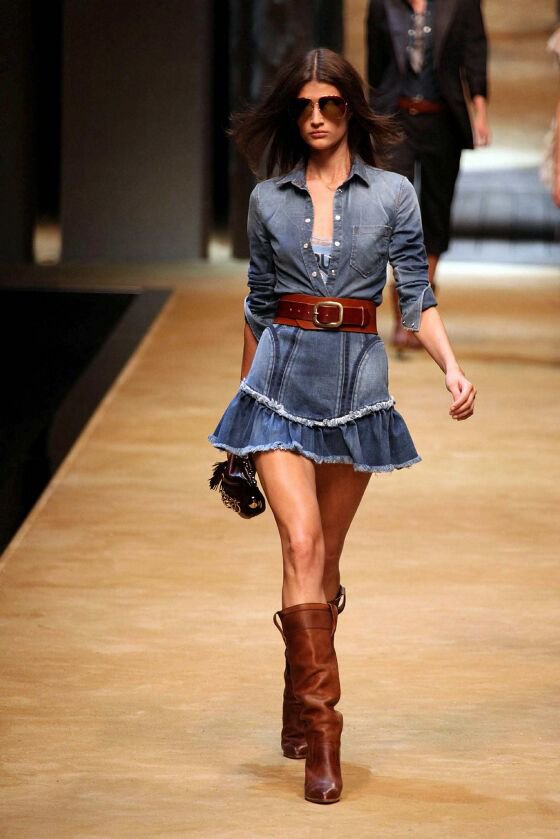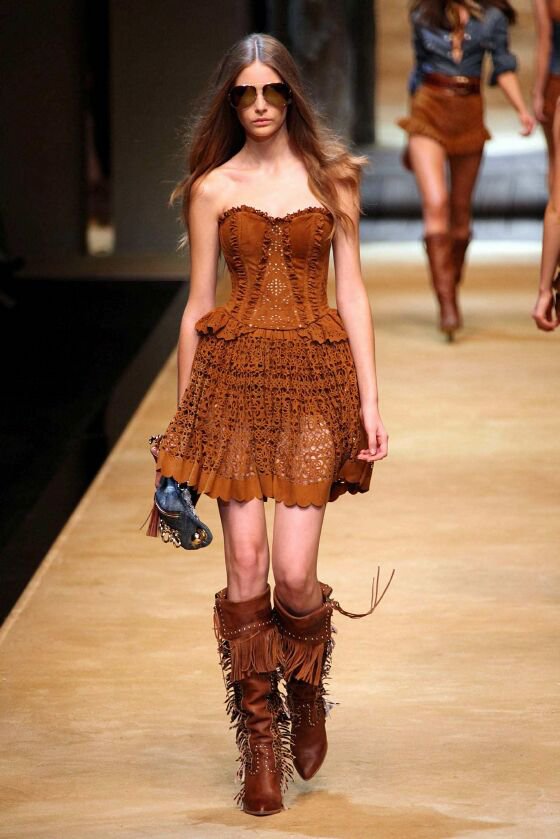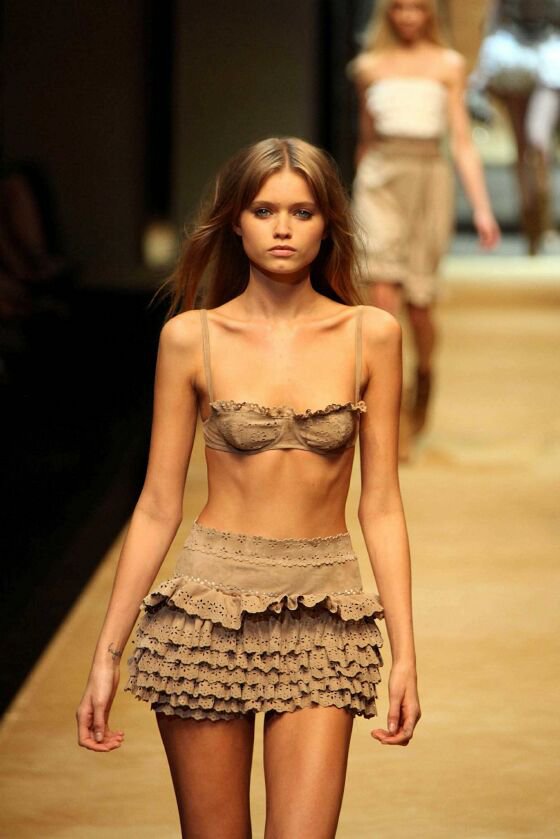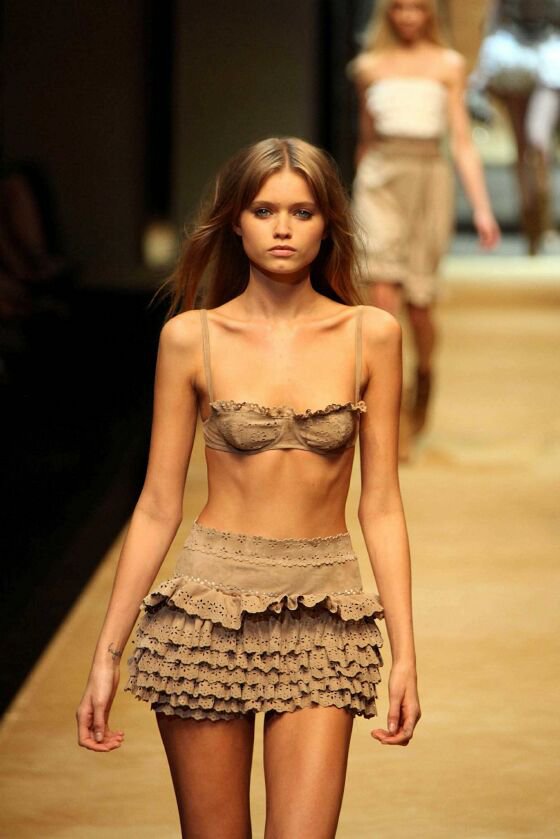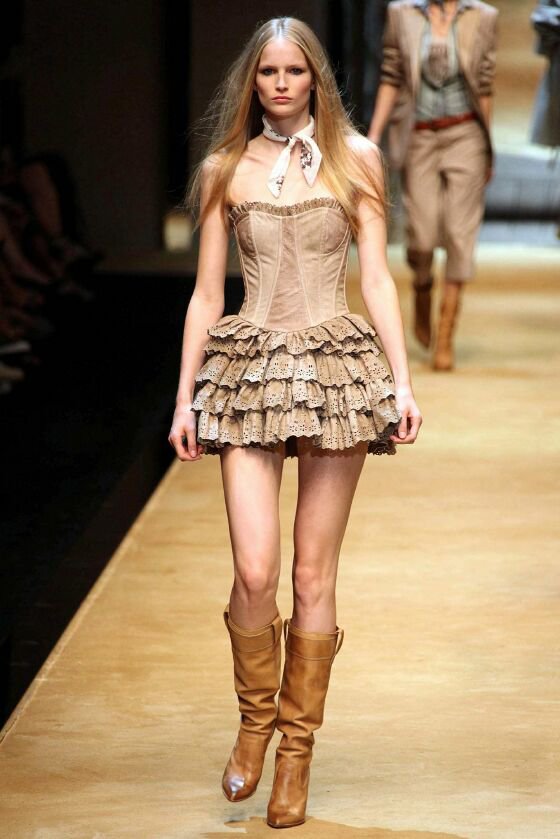 ---
5

Elena Miro Show

It's kind of tragic that Elena Miro was the ONLY plus size designer showcasing at the Milan Fashion Week though I completely disagree with the fashion world's definition of plus size. The clothes don't look that great to me either except for maybe the white poncho top with the cute shorts. Other than that, I am completely disappointed with the collection. Why cant plus size clothes be trendy and fashion forward?!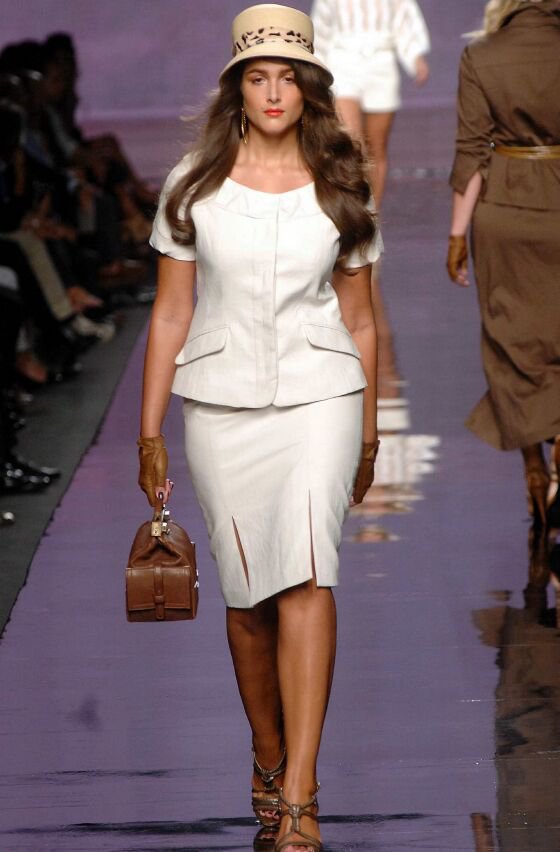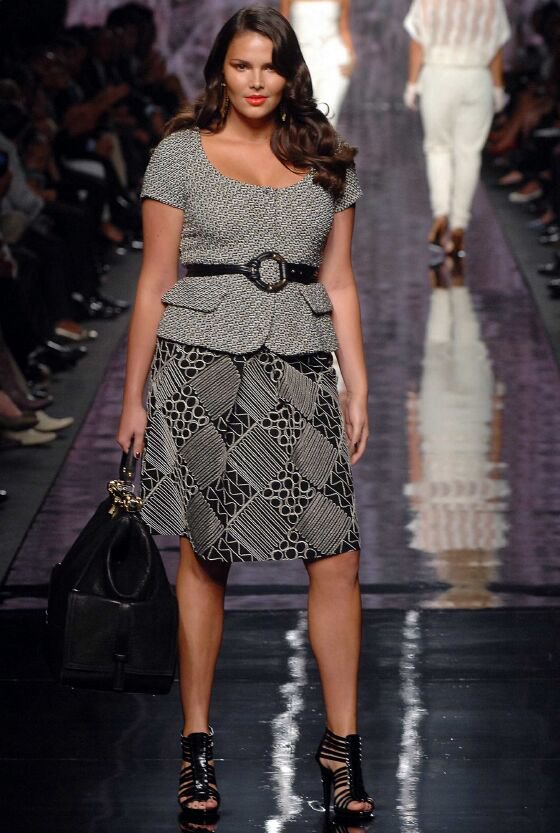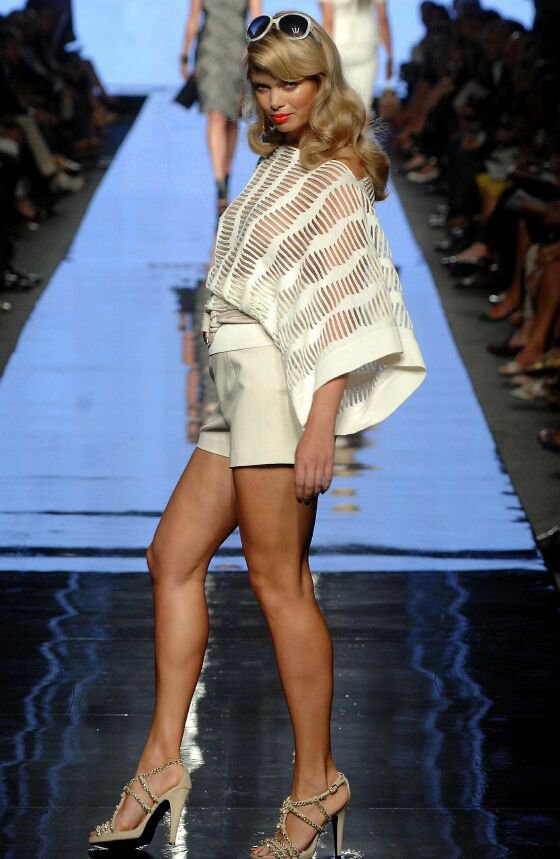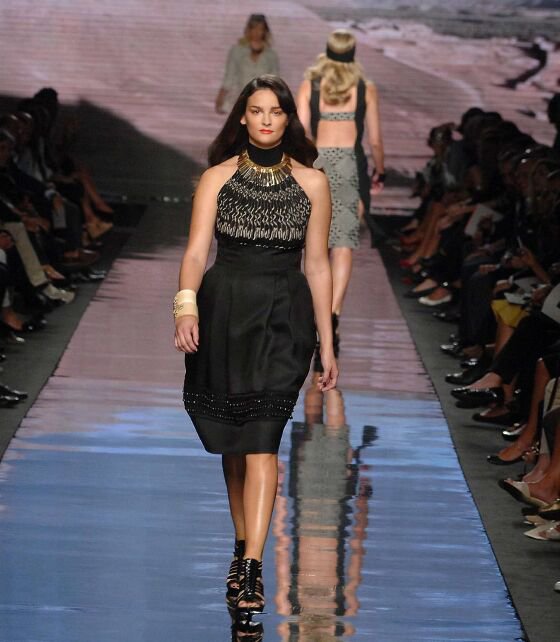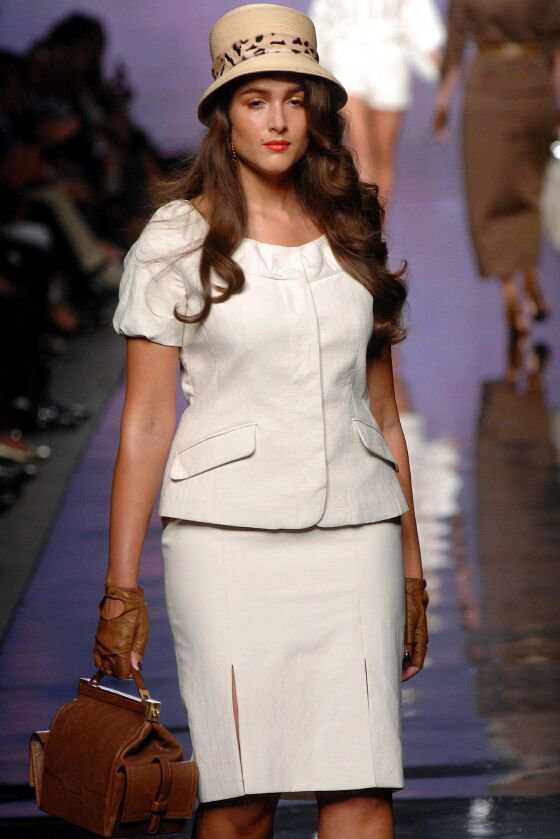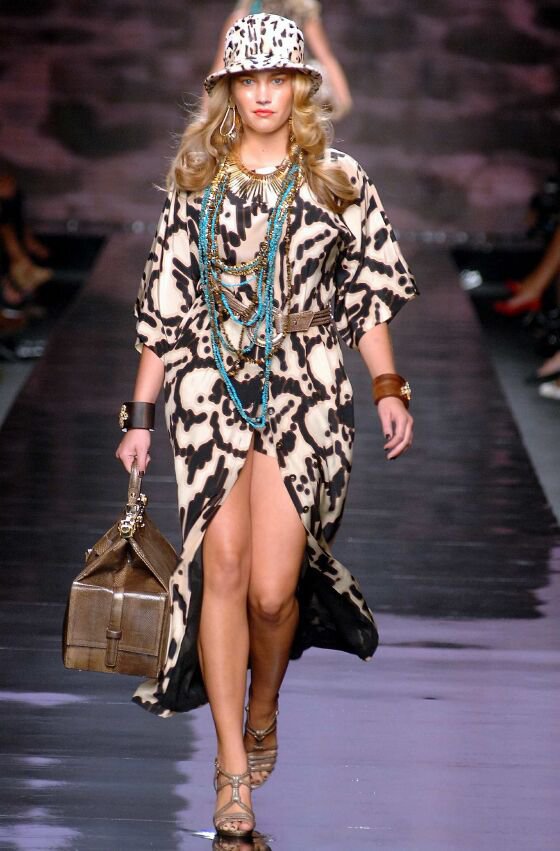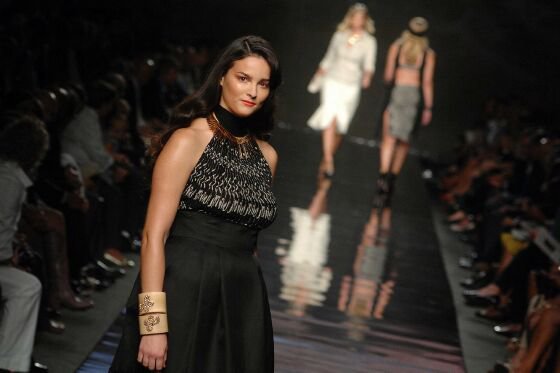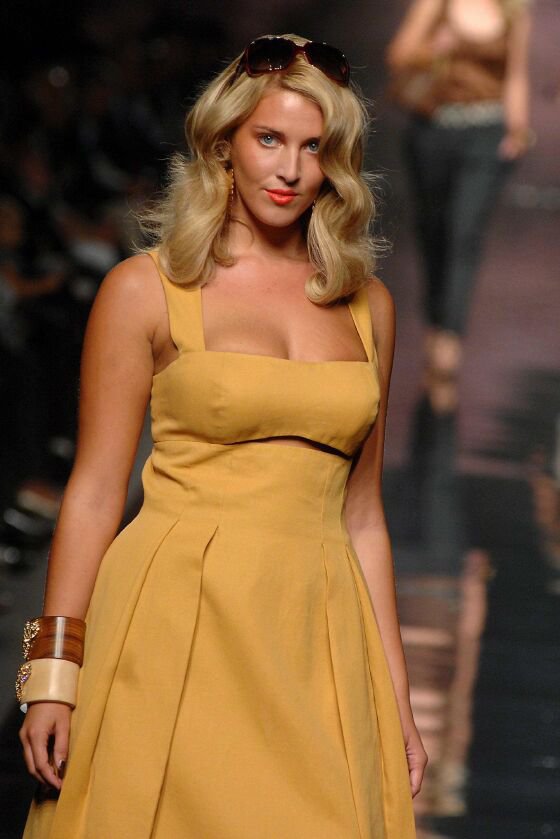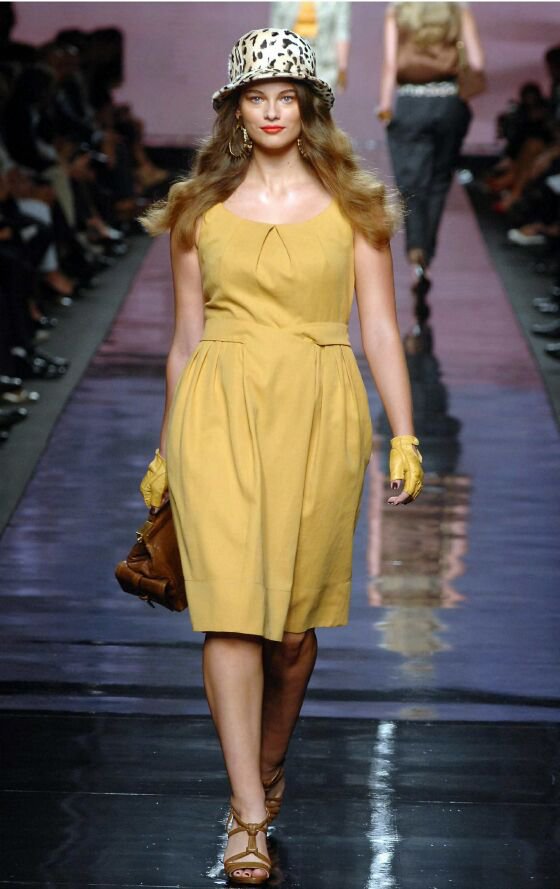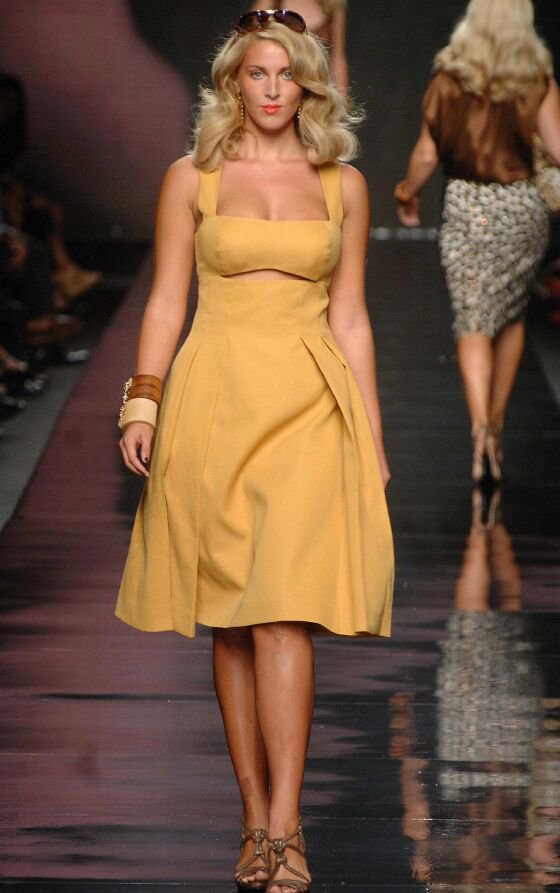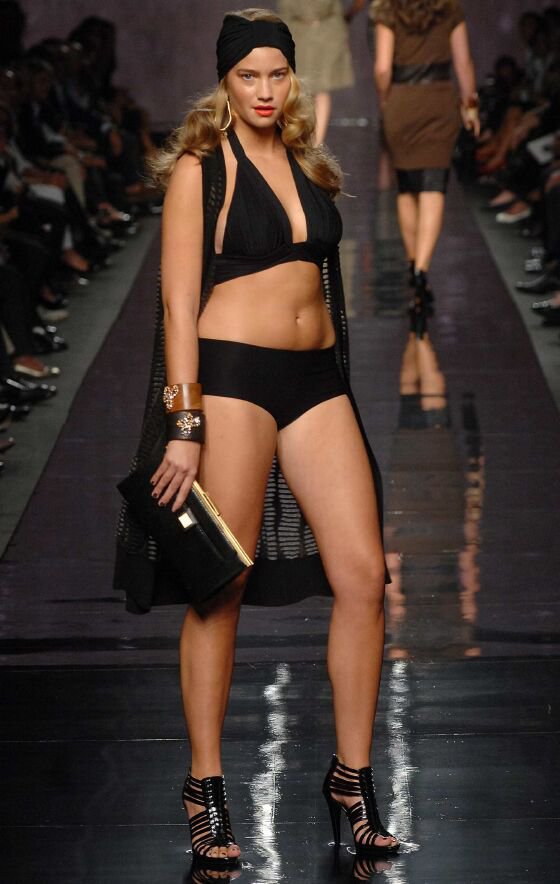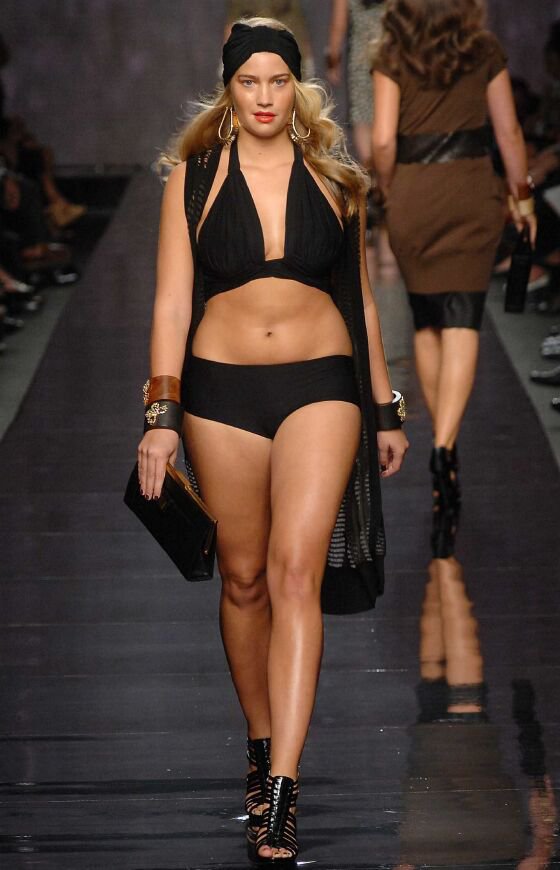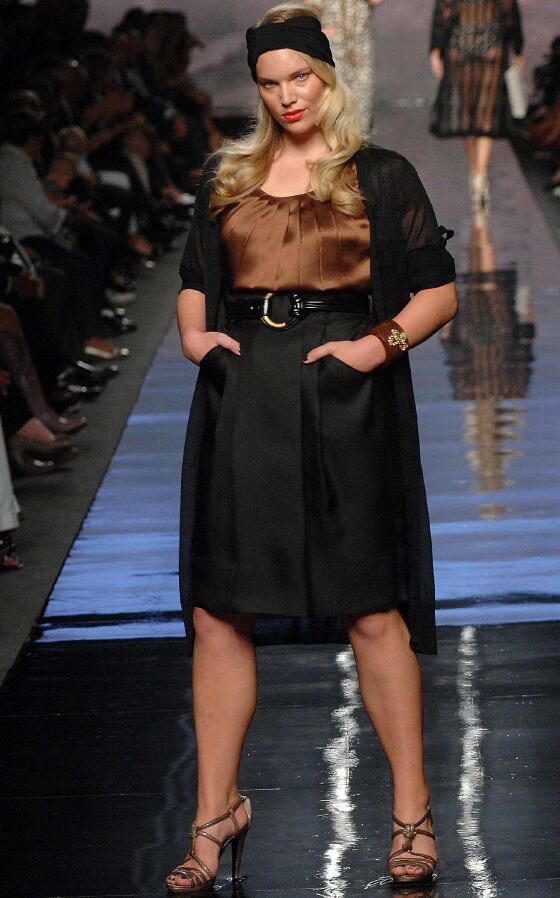 ---
6

Enrico Coveri Show

Imagine a lush garden with the sun peeking through the clouds after many days of pouring rain ! Sounds lovely doesn't it? That was the inspiration behind Enrico Coveri's spring summer collection. Vibrant and refreshing right from the green catwalk to the eye popping colors, his collection definitely screams happy! I don't know about the neon green trenchcoat but I adore the rest of his looks especially the very feminine, very flirty dresses and the shoes...so much fun!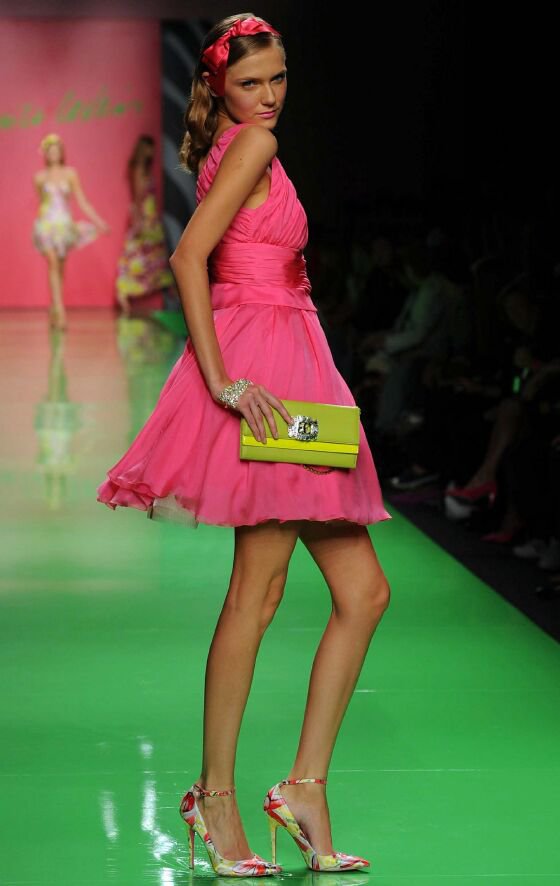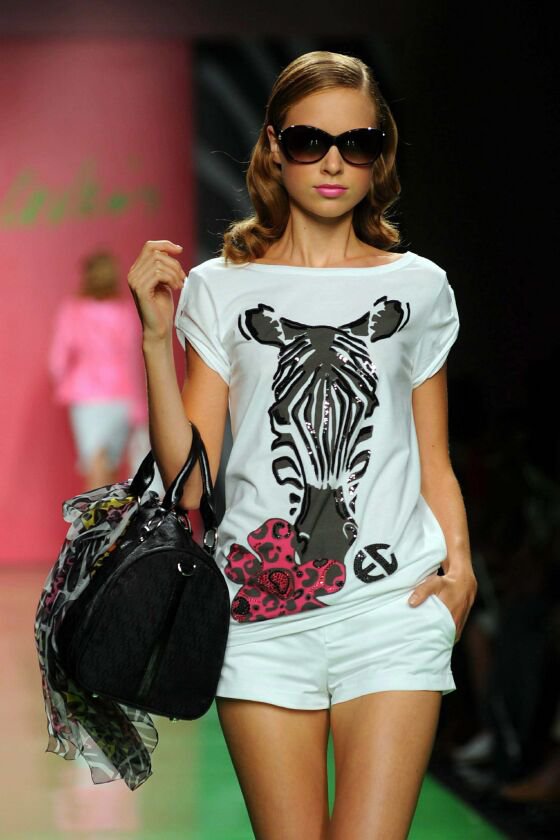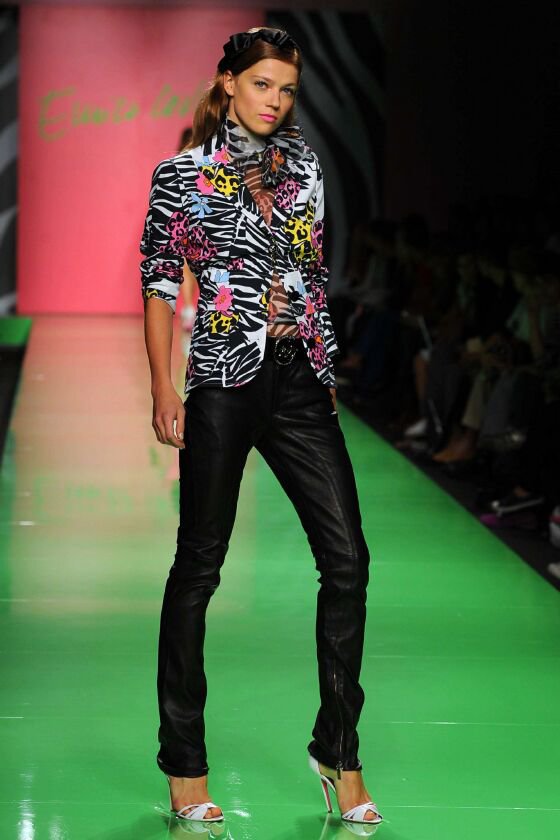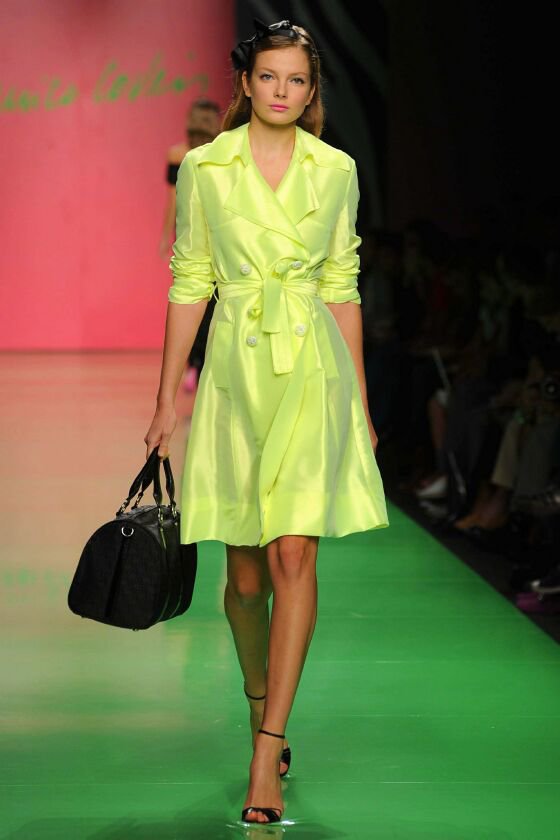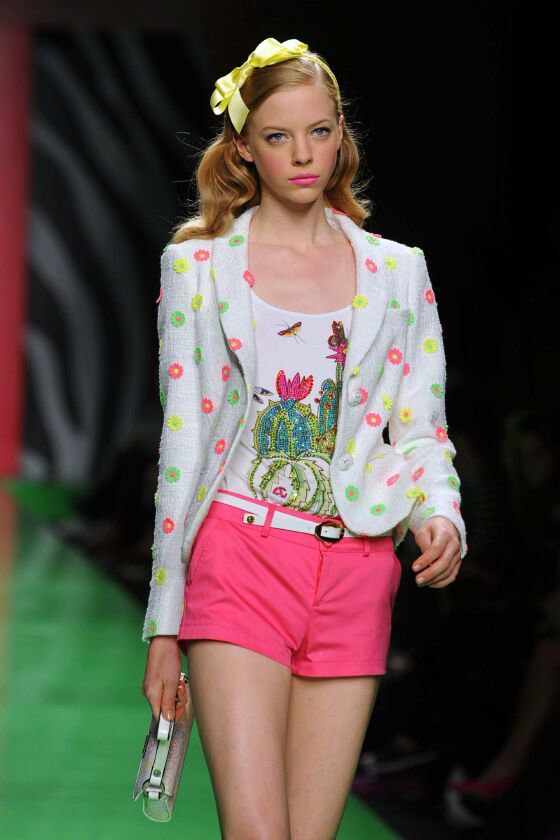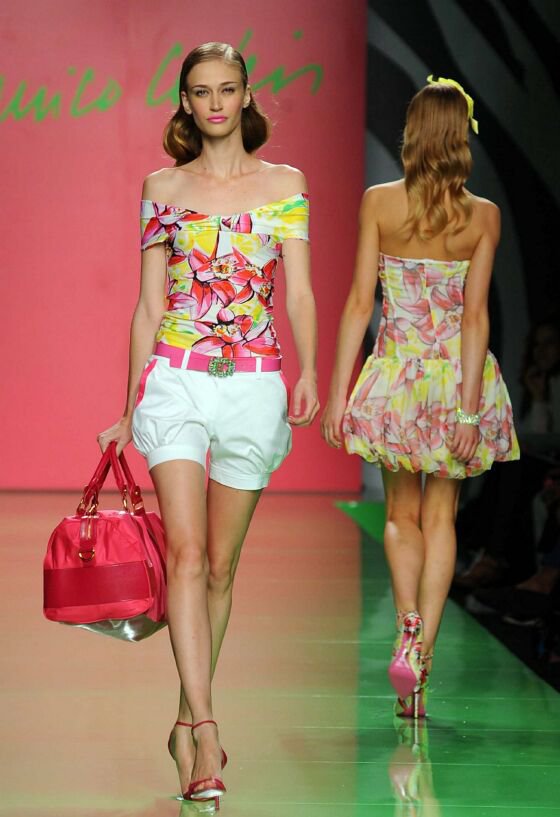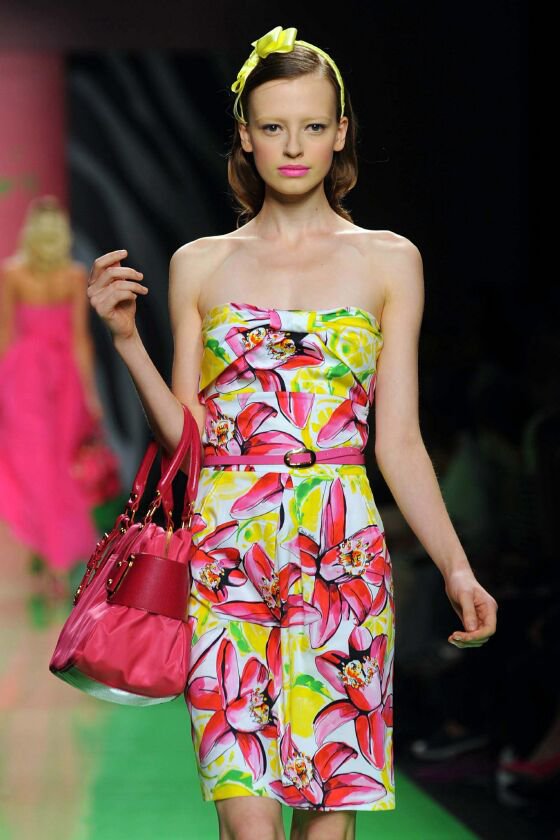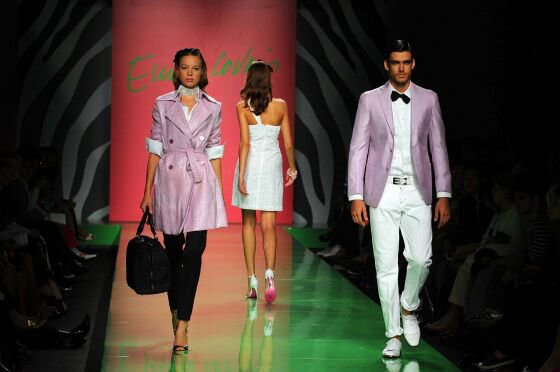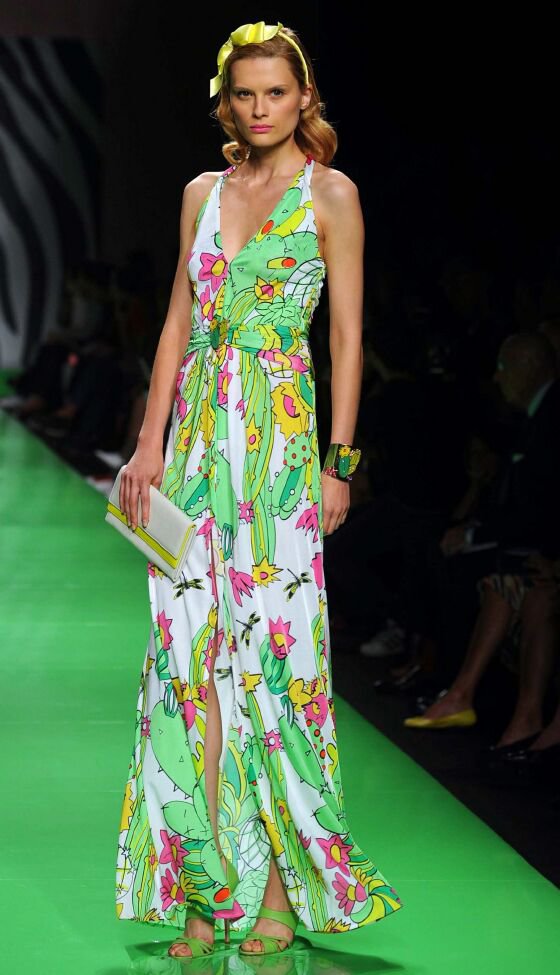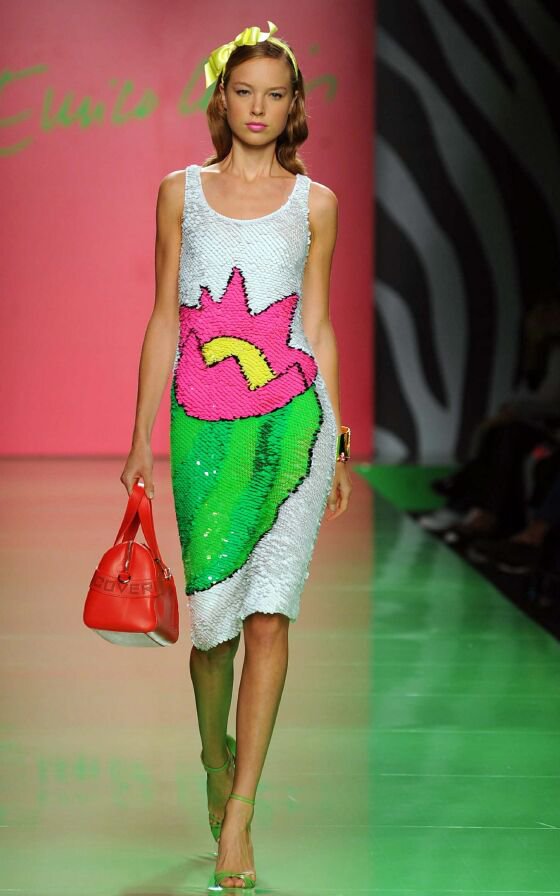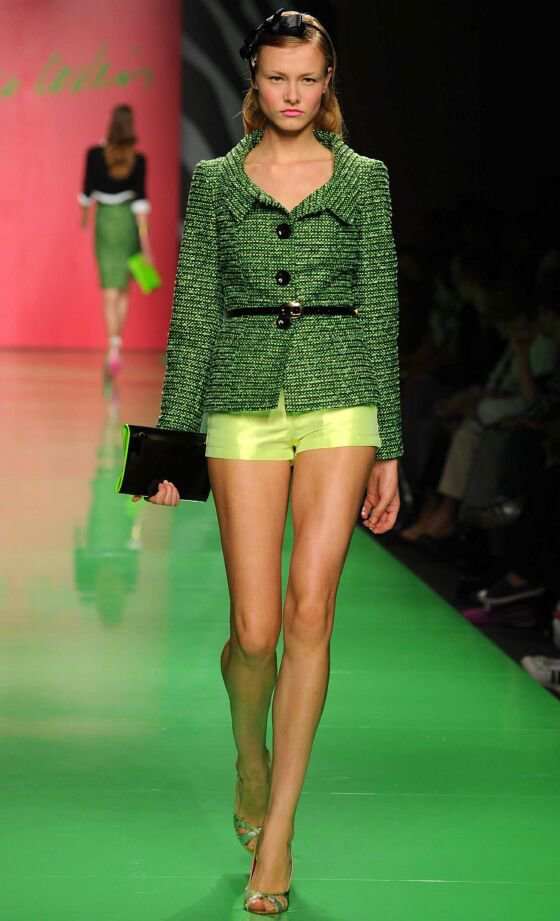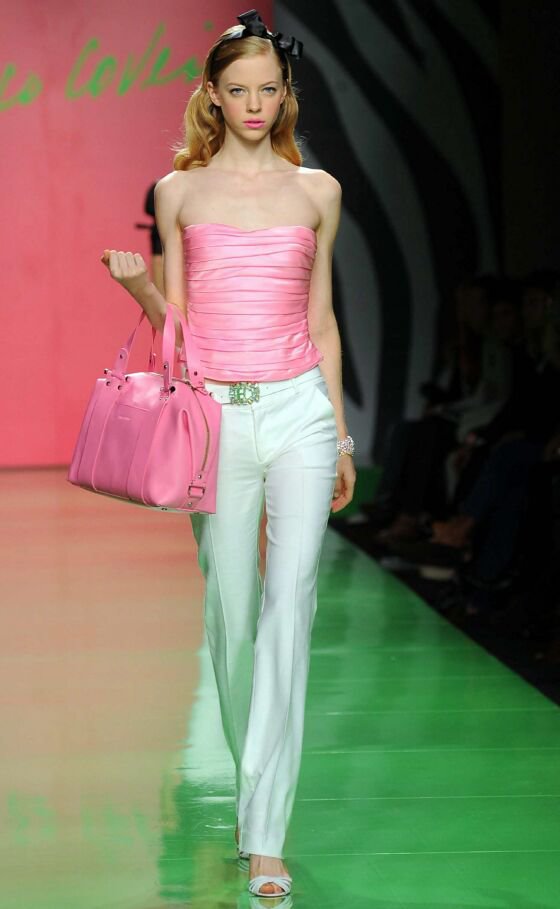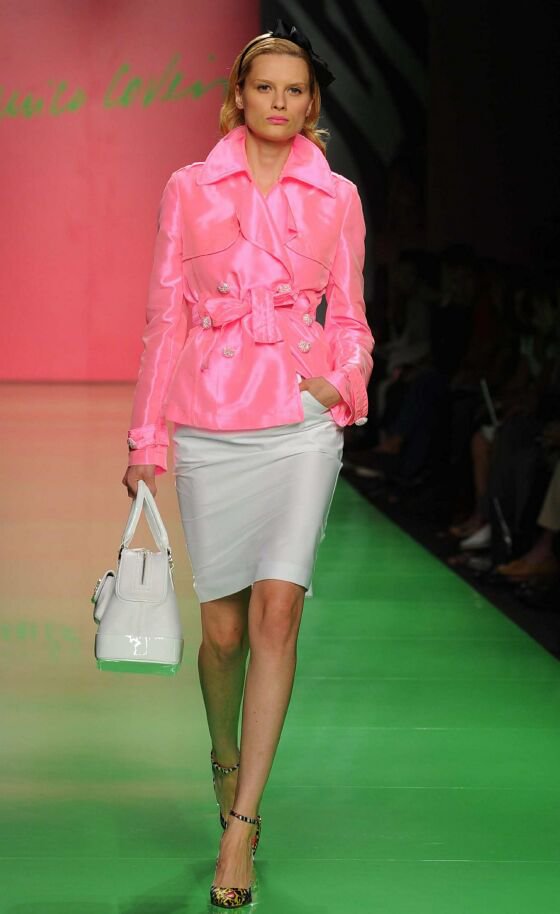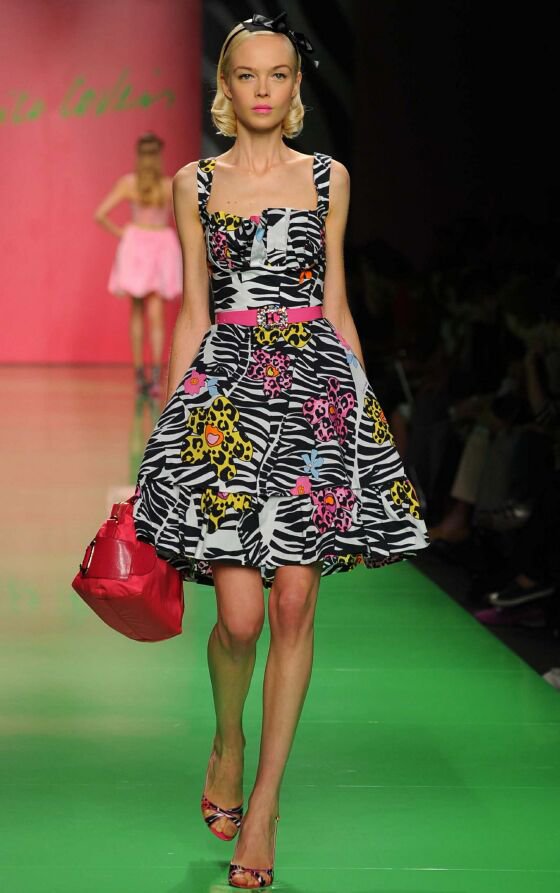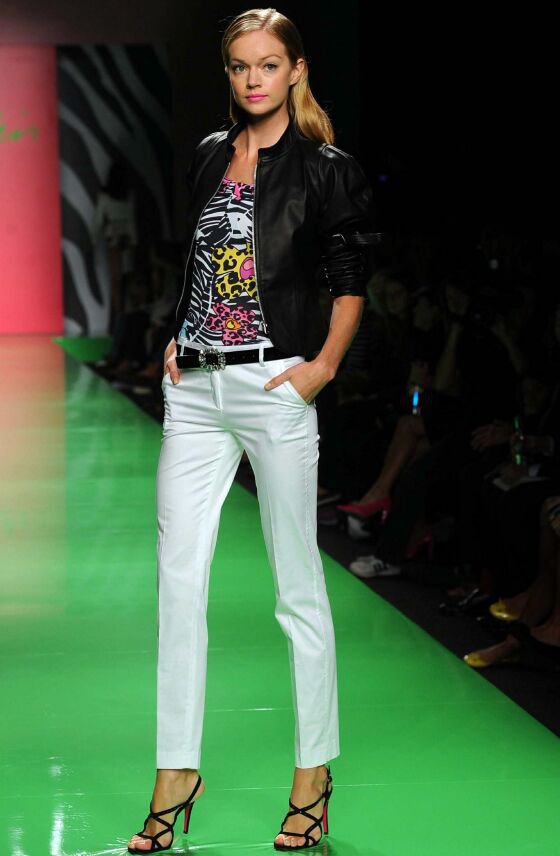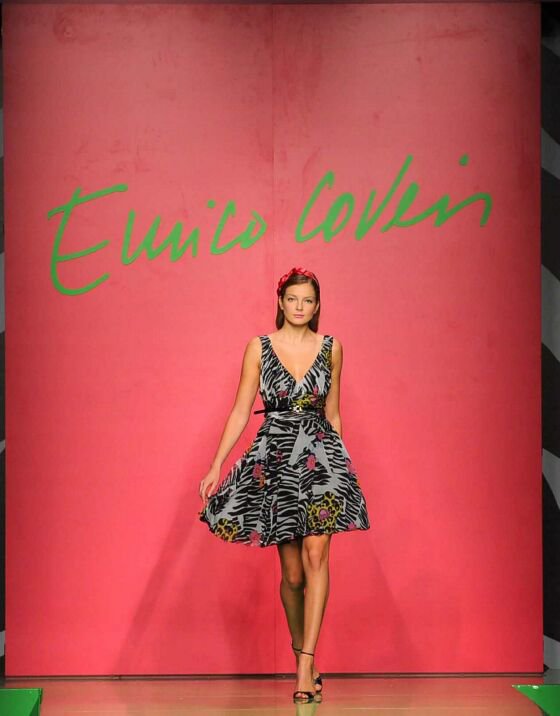 ---
7

Les Copains Show

Les Copains has always been about innovation so I'm not completely sold on that point as far as the clothes go. But they definitely have a summer quality to them, light and airy almost like a summer breeze itself. Obviously, there's too much sheer for us mortals to carry off. The** shoes** on the other hand get full points for innovation! I love the whole bondage inspiration....incredibly sexy! I don't know how comfortable they would be but I do know that I want them now!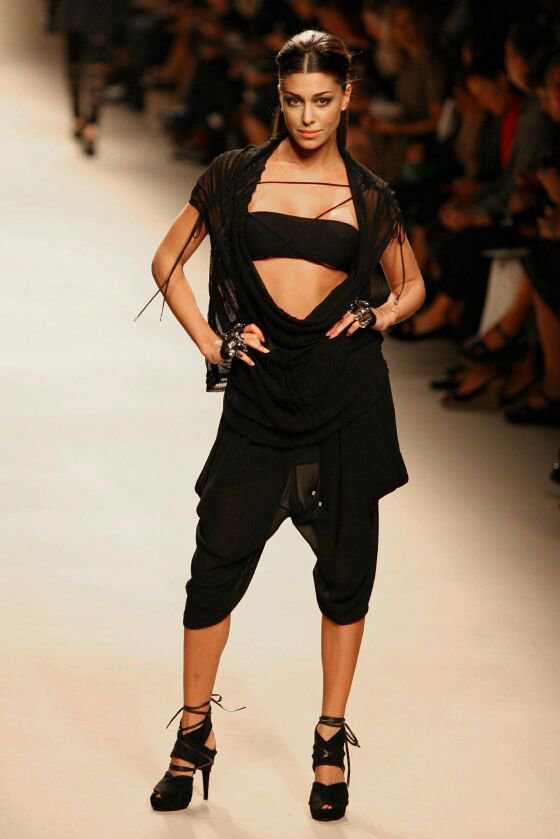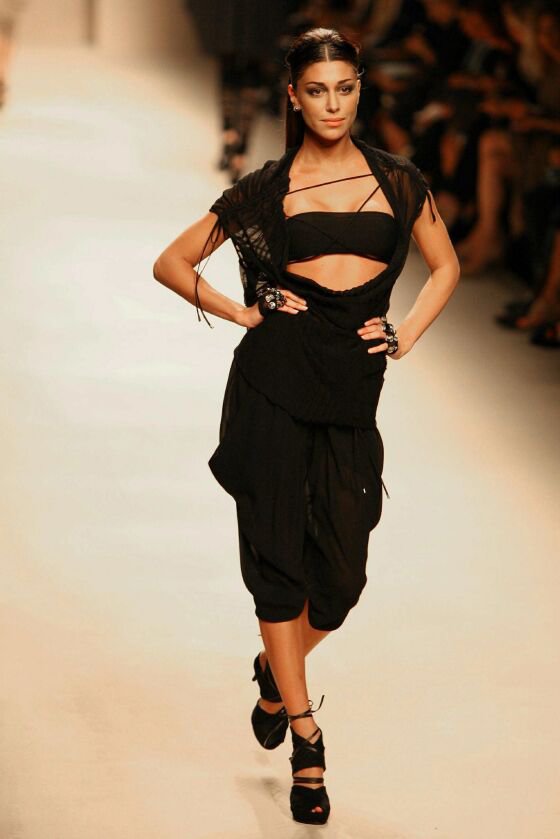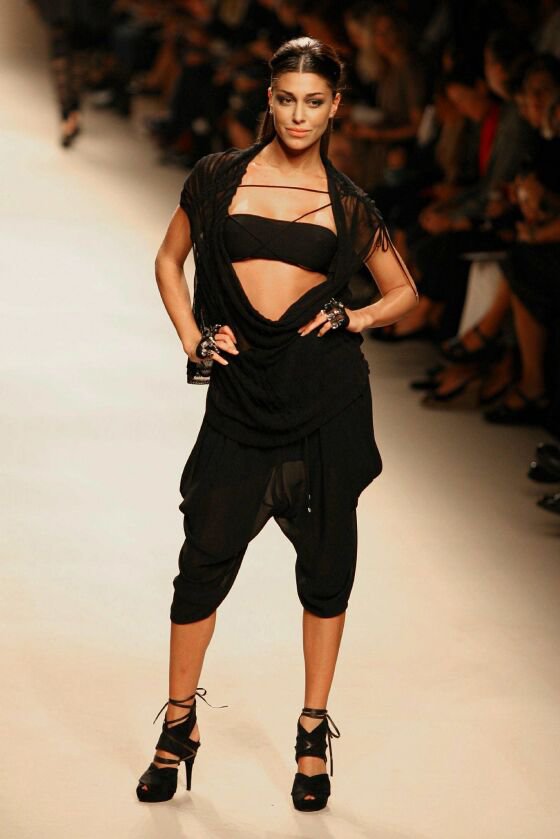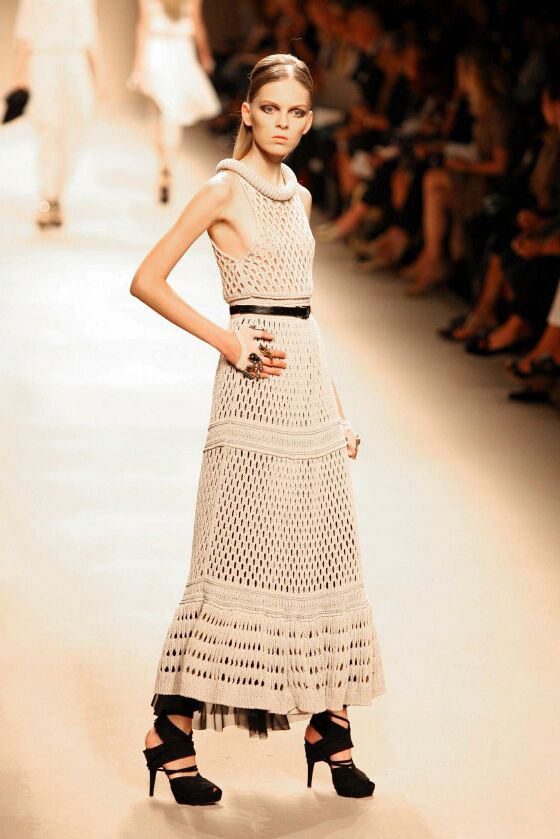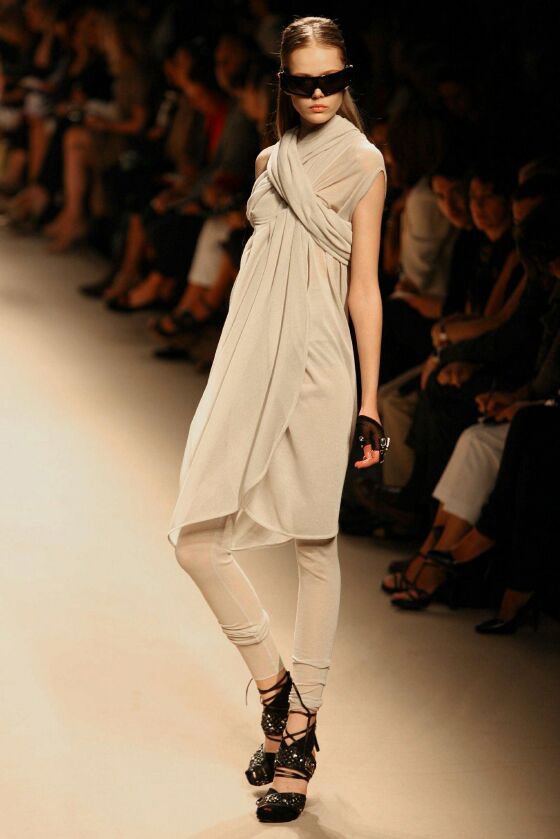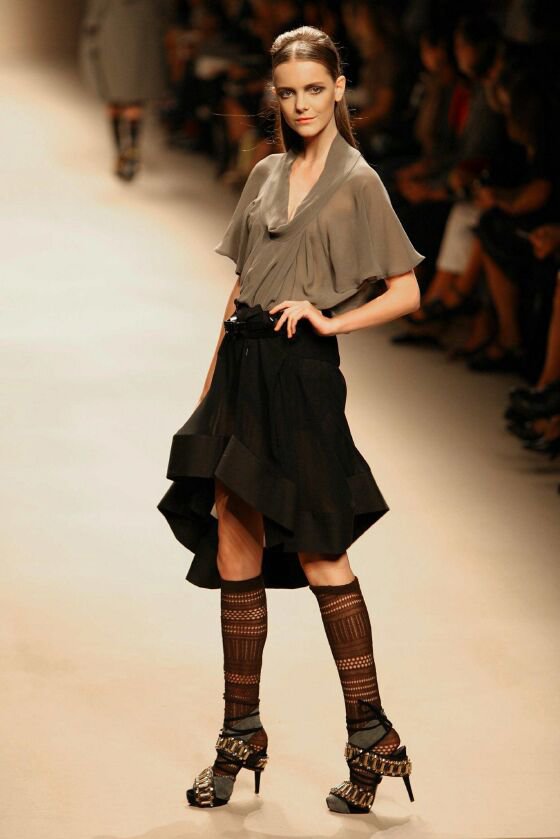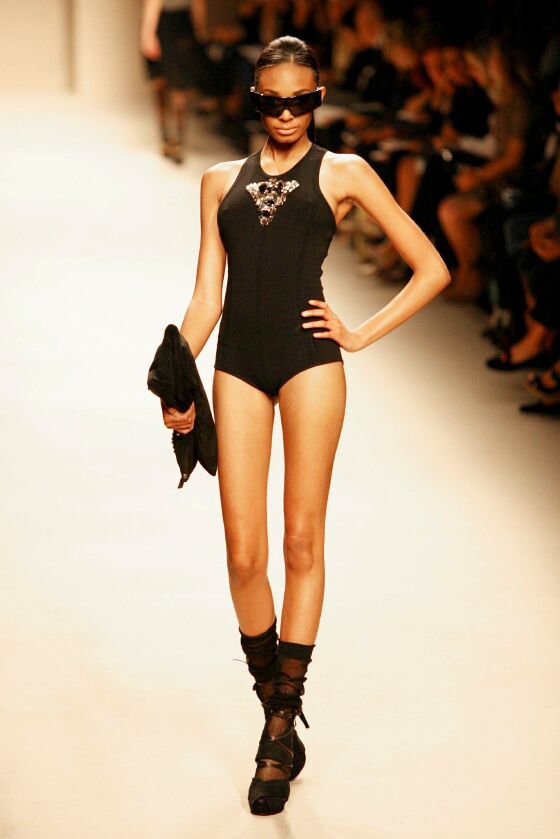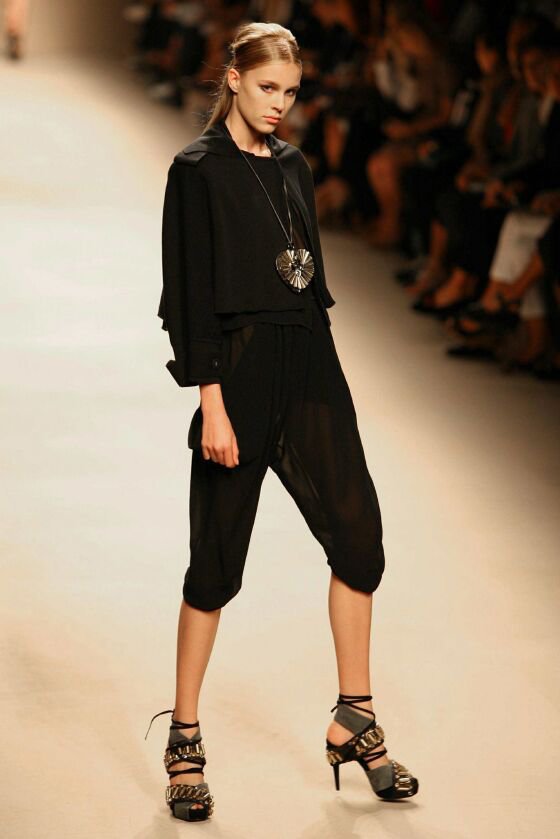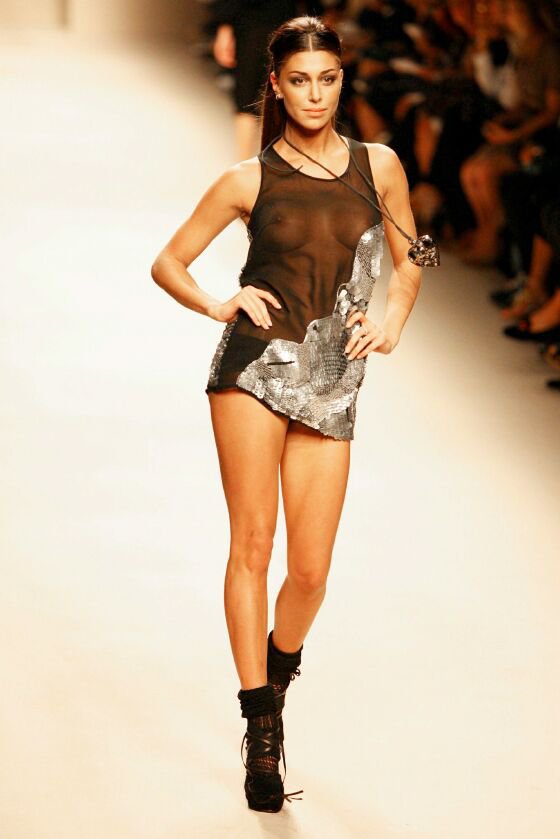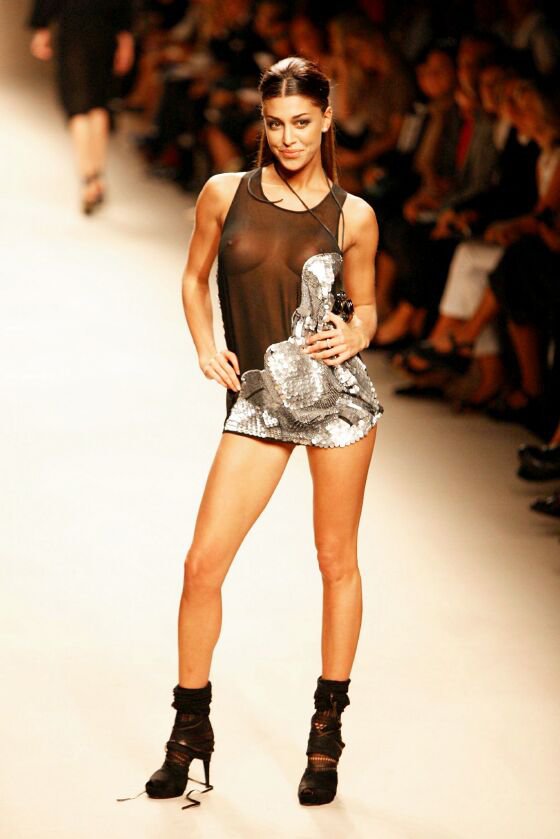 ---
8

Blumarine Show

God knows I love color but there's just way too much going on in this collection for me. Anna Molinari experiments with tie dye in shocking shades of pink and orange. I love the dress in the fifth picture and the tie-dye totes are kinda cute. I can deal with the camouflage and the gold shorts but other than that, everything else is too out there for me. Guess I'm not ready for a 90's comeback just yet...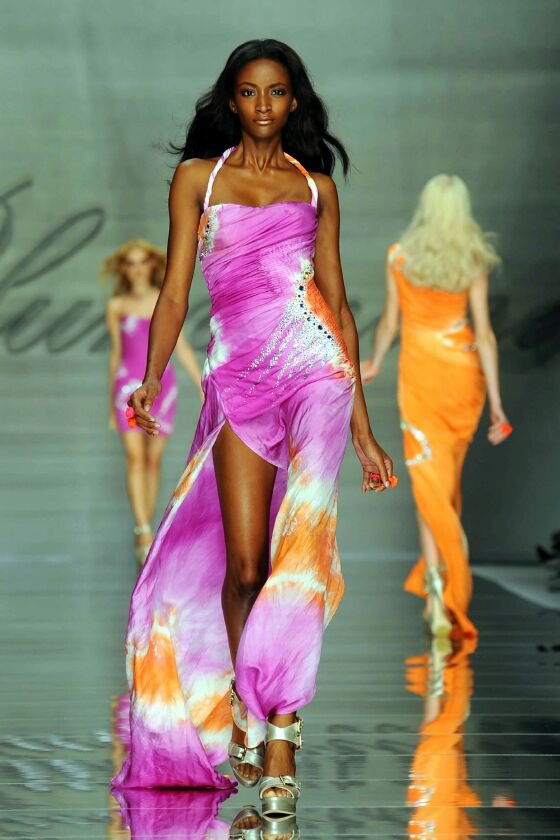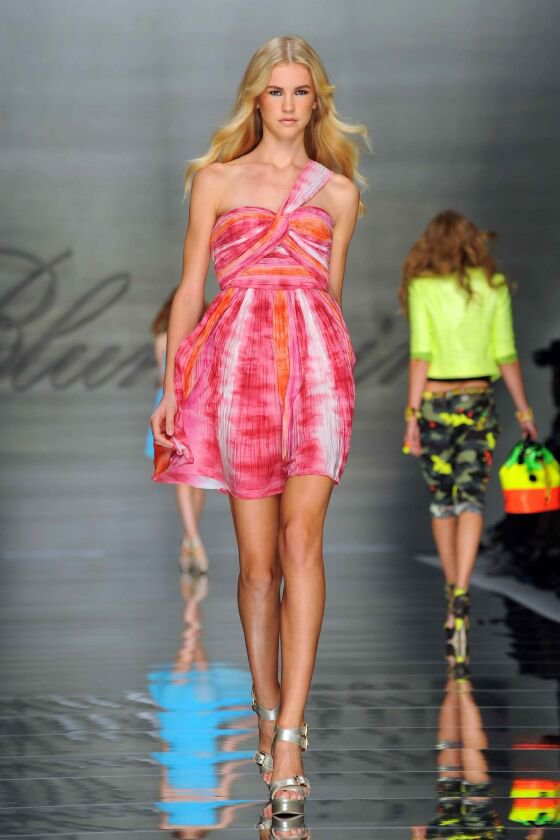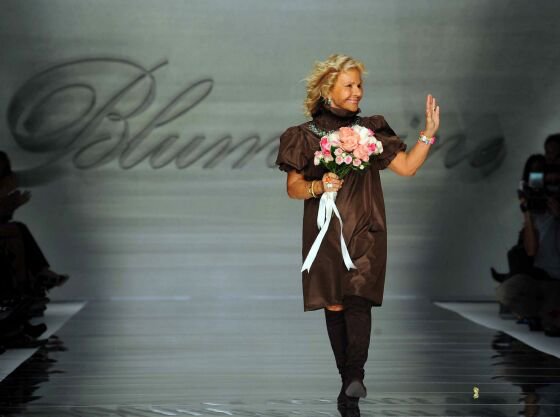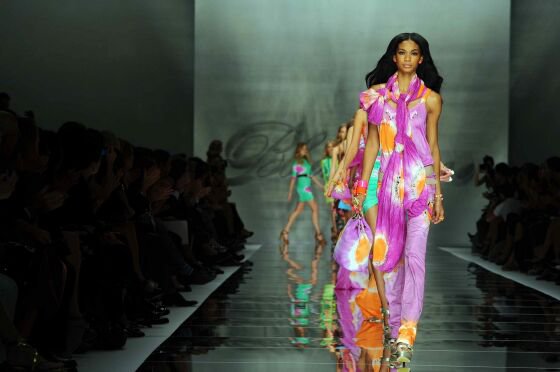 ---
9

Ermanno Scervino Show

Ermanno Scervino's collection is quintessentially classy and I bet anyone dressed in that is bound to feel like a glamorous diva! Luxurious fabrics, gorgeous prints, shimmering jackets and divine dresses! If this is not timeless style....what is.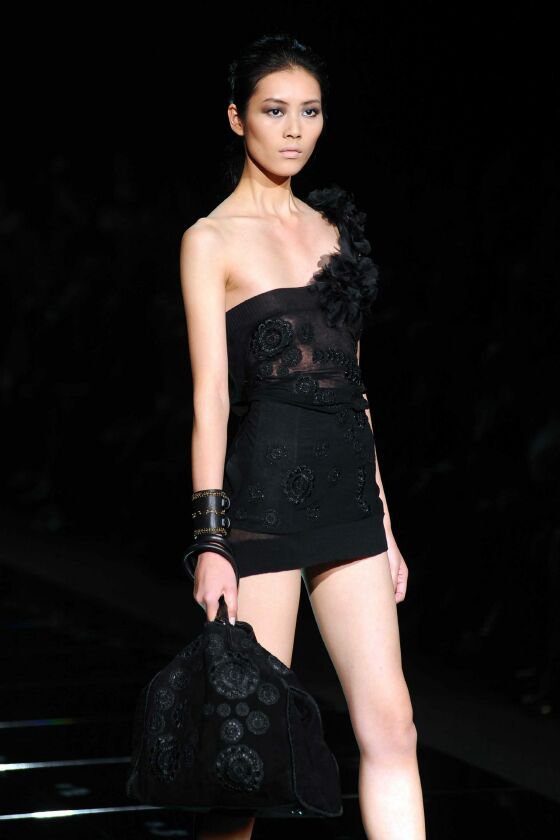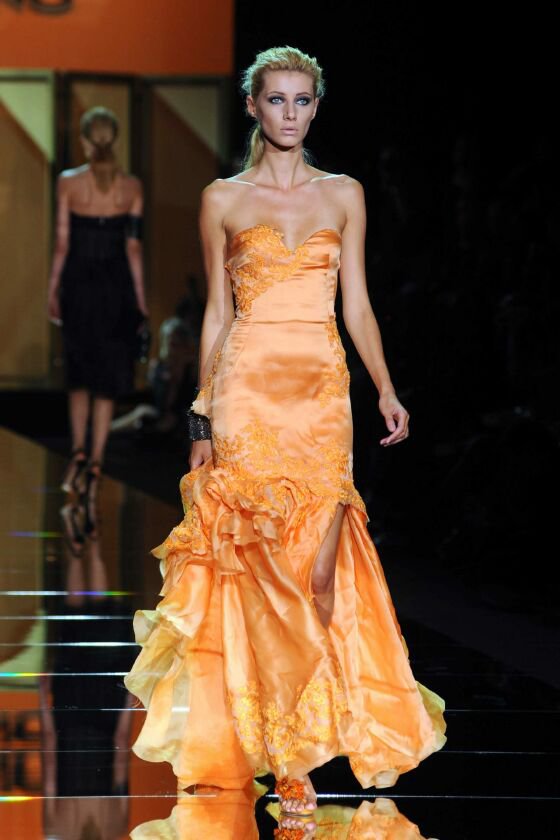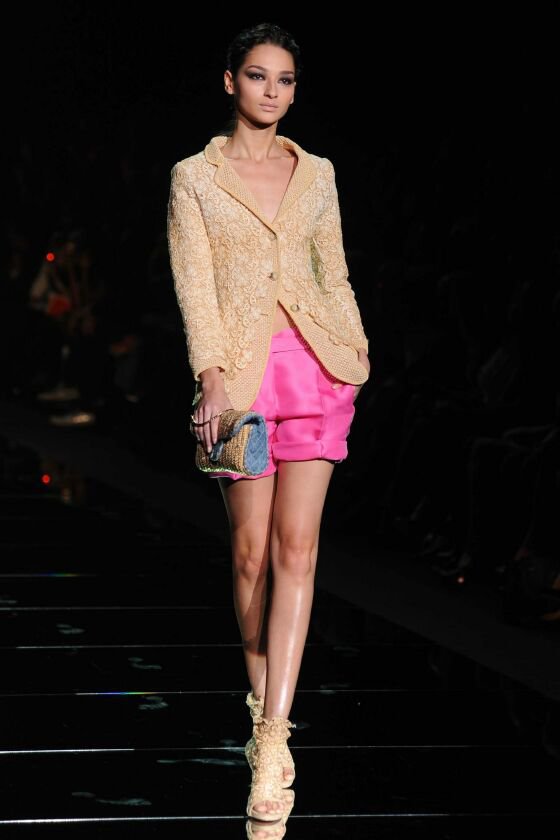 ---
10

Luciano Soprani Show

I have always loved clothes that can be both comfortable yet chic **and that is exactly what Luciano Soprani's spring summer collection was all about. I love the loose fitted tunics, the summery pants, the pleasant colors and the **overall ease that the clothes seem to have about them. And don't you think Manuela Arcuri looks simply stunning in that grey and white dress?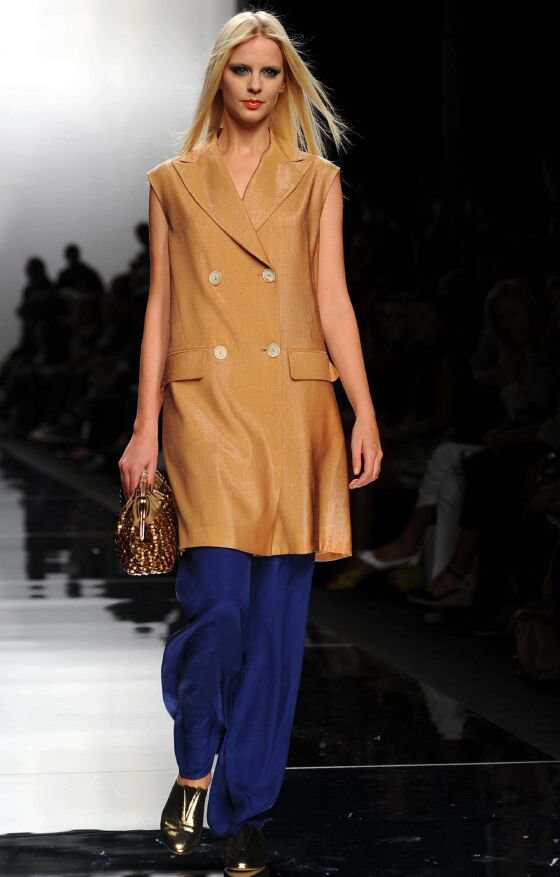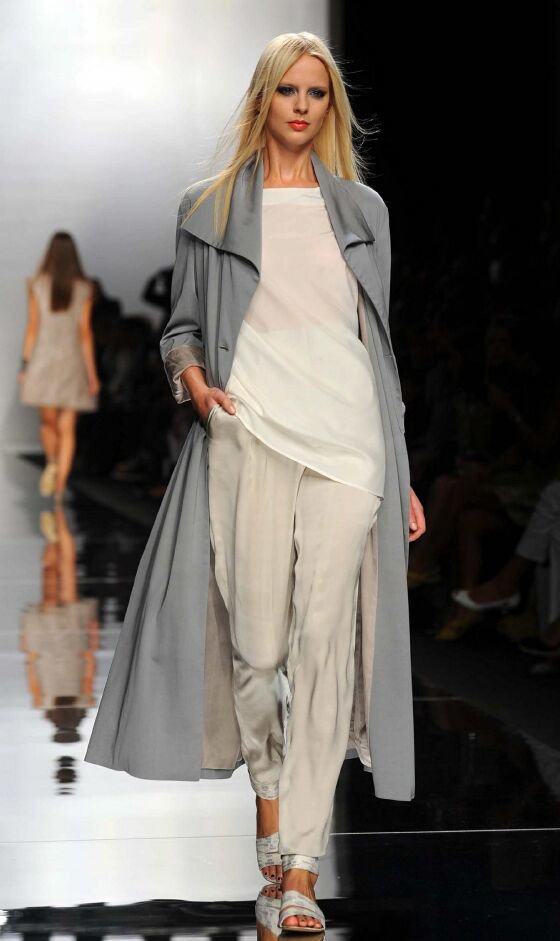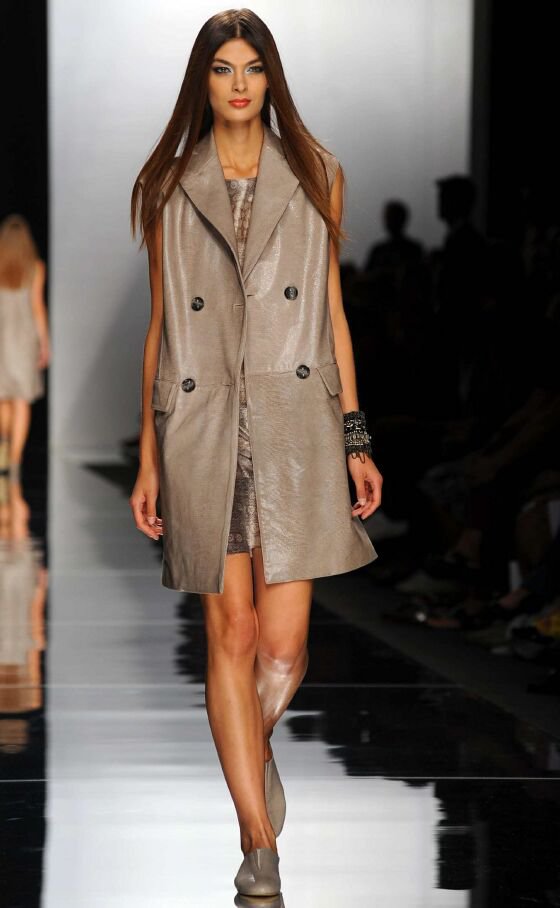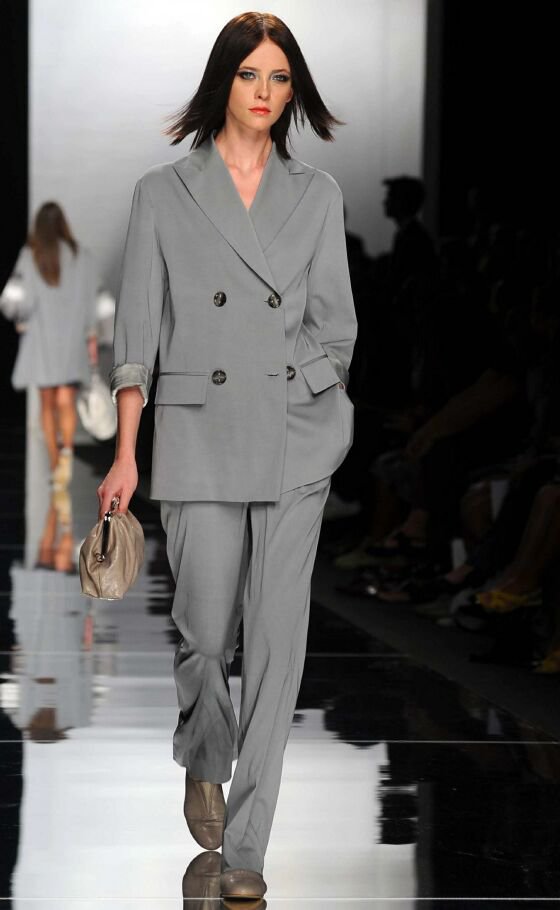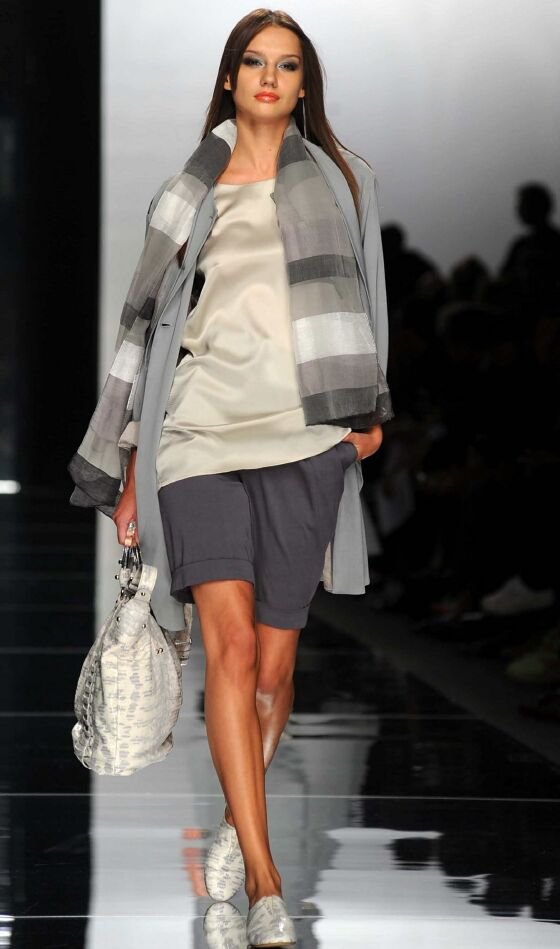 ...And that sadly brings us to the end of this post. Aren't you just amazed by the works of these designers? I know I am! So who were you favorite designers this fashion week and what were your favorite looks? We'd love to know!
More
---
Comments
Popular
Recent