10 Amazing Places You Can Get to by Train ...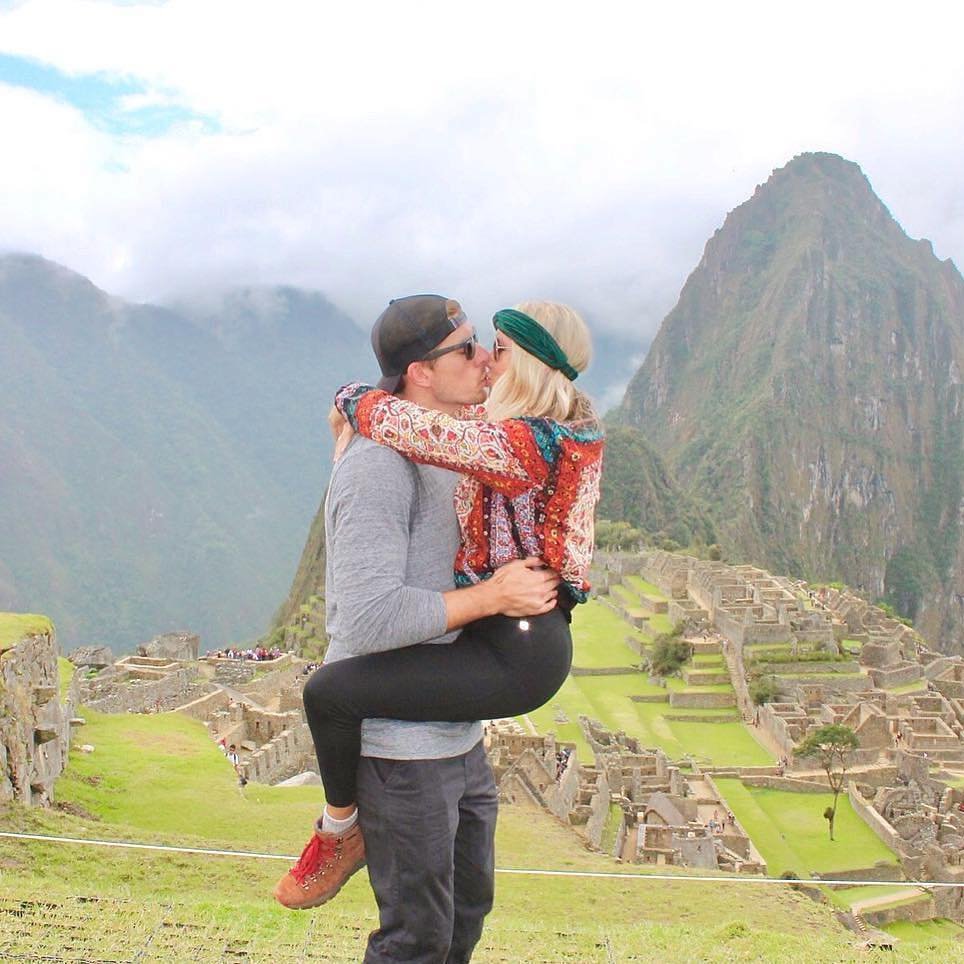 I often overlook trains...I mean, I've driven to holidays before, and I'm always on ferries...I'm even flying for the first time soon, but I've never considered using the trains to take me away somewhere lovely. Recently I've been looking at the train tracks and where they go, and here are some amazing places you can get too by rail...
1.

Darlington to Edinburgh
Photo Credit: cabsaab900
This is a great trip, which has an amazing landscape. You'll see national treasures such as Durham Cathedral and the Angel of the North sculpture. You'll pass through villages and towns, and as you enter Edinburgh, the track hugs the cliffs and you'll have amazing coastline views. Stunning!
Photo Credit: SaffyH
This line runs through the famous Yorkshire Dales, and through the highest station in England. The views don't end when you arrive, however, with the amazing Carlisle Castle close to the tracks. Built in 1066, and the scene of many, many battles, its now open to the public and its a truly breathtaking sight. It's one of my favourite places to visit!
Photo Credit: Ennor
This is a dramatic journey, through rock arches and tunnels just above the coast means the whole journey has brilliant views, and they don't stop when you get to Penzance. I love this picture of a Penzance sunset...the whole place is so tranquil and pretty that you'll never want to leave. Make sure you enjoy fish and chips in the harbour!
4.

Iverness to Wick and Thurso
Photo Credit: addicted Eyes
This is a varied journey, with different views as you travel across. Sometimes there is just nothing, a view of fields and roads for miles, but there is also castles, viaducts and distilleries along the way, not to mention the amazing mountain views. The journey travels the length of Scotland, on the steepest track. It's amazing!
5.

London to Fort William
Photo Credit: Fin Wright
This is a sleeper train, but if you can stay awake, the views are immense. You get a special room, with a comfortable bed, and the soothing sound of the wheels against the track. You'll wake up on the twisty tracks of the Scottish Highlands. London is an amazing city, full of life, and Fort William is a stunning place full of amazing views. It's a trip everyone should take.
This track covers 121 miles of hills and tunnels, and is only run a few times a day. It passes the twisty Tywi river, Radnor forest and the Loughor estuary, so you won't be bored of things to look at. Swansea Marina is a beautiful sight, and looks stunning during rain storms...fish and chips there are mandatory, and I love the tiny red kites that decorate the sky on the way to Shrewsbury. A calming and amazing journey.
7.

Inverness to Kyle of Lochalsh
Photo Credit: conner395
Another stunning journey, this one displays craggy mountains, sleepy lochs and a rocky coastline...you'll see the best bits of Scotland. There is a perfect mix of watery landscapes, mountains and moorlands, before you arrive at the Western coast. I love Inverness Castle, and the views from the top are amazing. Make sure you take your camera!
8.

Bridgnorth to Kidderminster
Shropshire is a beautiful county, and this is the perfect way to view it. Bridgnorth station is small and quaint, and the track follows patchwork fields and old cottages with flowery front gardens...I love the views as the train runs past the river! You can even go and see the remains of the 2007 floods which crippled the town.
9.

Llandudno to Blaenau Ffestiniog
Photo Credit: IMA International
Wales has some stunning views, and this train is the way to see them. The climb up to Blaenau passes some amazing wild flowers, and wildlife, and the old quarries make stunning landmarks too. The views are stony and untouched, and utterly stunning.
10.

Caernarfon to Porthmadog
Photo Credit: abstract_effects
This amazing picture is taken from the railway, showing how great the views are...the track climbs the lower points of Mount Snowdon, through the Beddgelert Forest and over the Aberglaslyn Pass, which was recently voted the best view in Britain. A stunning journey, that you'll never forget.
With so many great journeys to take, I'm surprised we don't live on the trains...there are amazing views to see, and it's usually the most cost effective way to travel too. If you want to book a trip, check out thetrainline.com, and let me know where you are going, or if you find another amazing trip!
Top Photo Credit: F-2
{{#comments_count}} Show Commnents ({{comments_count}}) {{/comments_count}}