Winter is a big reason to splurge on beauty products because the cold seasons can wear and tear on our skin and hair. With these 7 must-haves for this season, your skin and hair can withstand any harsh climate, and hey, you'll look stunning too.
7. Alterna Ten Hair Masque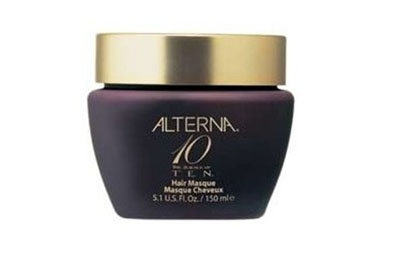 The cold climate can really stress out our tresses, so mask it with Alterna Ten Hair Masque. It will penetrate deep into the hair, renewing it from the inside out. It's suitable for any hair type.
6. M by Mariah Carey Holiday Set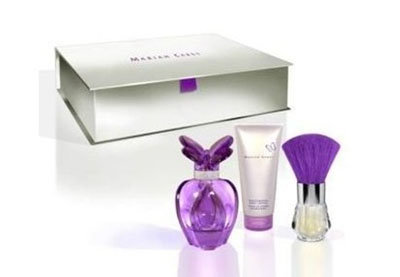 Christmas is fast approaching. Translation: holiday shopping frenzy! This is the perfect gift for a girlfriend, Mom, your sister…any female who loves feeling like a diva. Ok, that includes you too. It's a gift set that includes perfume, body lotion (which by the way smells amazing) and a shimmer powder brush- the perfect trio to dazzle you up. This is definitely on my wish list. Husbands, boyfriends…take notes!
5. Opulence Lavish Lip Cream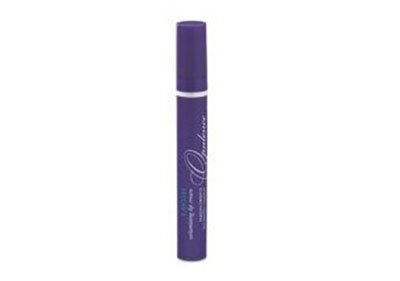 When we think of anti-aging products, typically the first thing that comes to mind is face or eye cream. But has it ever occurred to us that our lips age too? Well, this lip cream helps prevent vertical lines on the lips and reduces the appearance of them. Cold climate= dry lips= more obvious lip lines. This is definitely a must have for December, my friends (hint hint- Mistletoe moment!)
4. Body Bistro Carrot + Sandalwood Eye Butter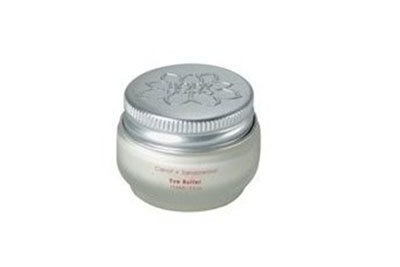 Butter up your eye area with this unique treatment made with carrot extracts, Ruby Grapefruit, Gotu Kola Leaf, Green Tea Leaf, and Sandalwood bark. It acts as astringent, promotes collagen synthesis, fights against free radicals, and it's a natural SPF. Um, I think I'd be a fool not to use it. Enough said.
3. Joe Blasco Cosmetics Lip Color Palette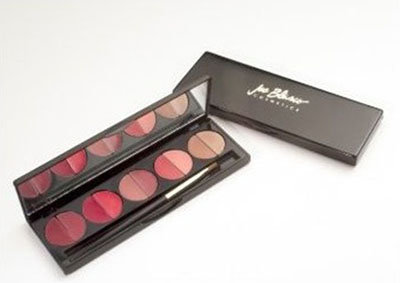 I can be quite indecisive, but I still like having options. Well, this makeup artist's "toy" includes 5 lipstick colors and 5 glosses to choose from, so you can mix colors to create your own unique lip shade- that's even more options.
2. The Body Shop Sparkle Pot Shade 01: Fairy Dust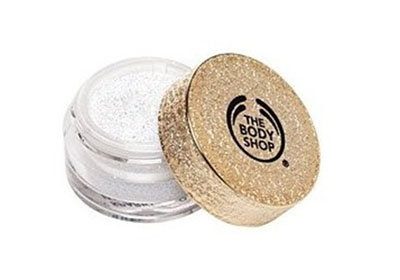 December is a month packed with holiday parties and there's no better time than now to look like you're the queen of Tinsel Town. Sprinkle yourself with this fairy dust, and you'll add sparkle to any festivity.
1. Du Wop Hands 2 Hair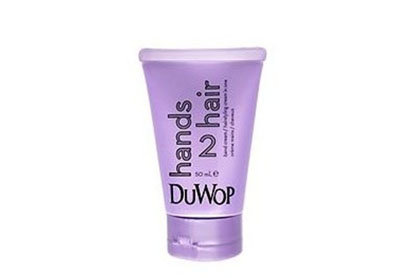 I have curly hair that requires lots of product to tame it. The annoying thing is I have to wash my hands after styling my locks to get rid of the greasy feel from all the hair goo. Well, I had a "shut the heck up" moment when I discovered a solution to this dilemma: it's a hand cream and a frizz fighting styling cream in one. Soft hands, good hair, and no sink! Unbelievable.
The holiday lights, the glistening snow flakes, and you. Yes, you. With these 7 beauty must-haves for this season, you too will be a part of the aesthetics of this festive month.