10 Ways to Achieve a Productive and Organized Home Office ...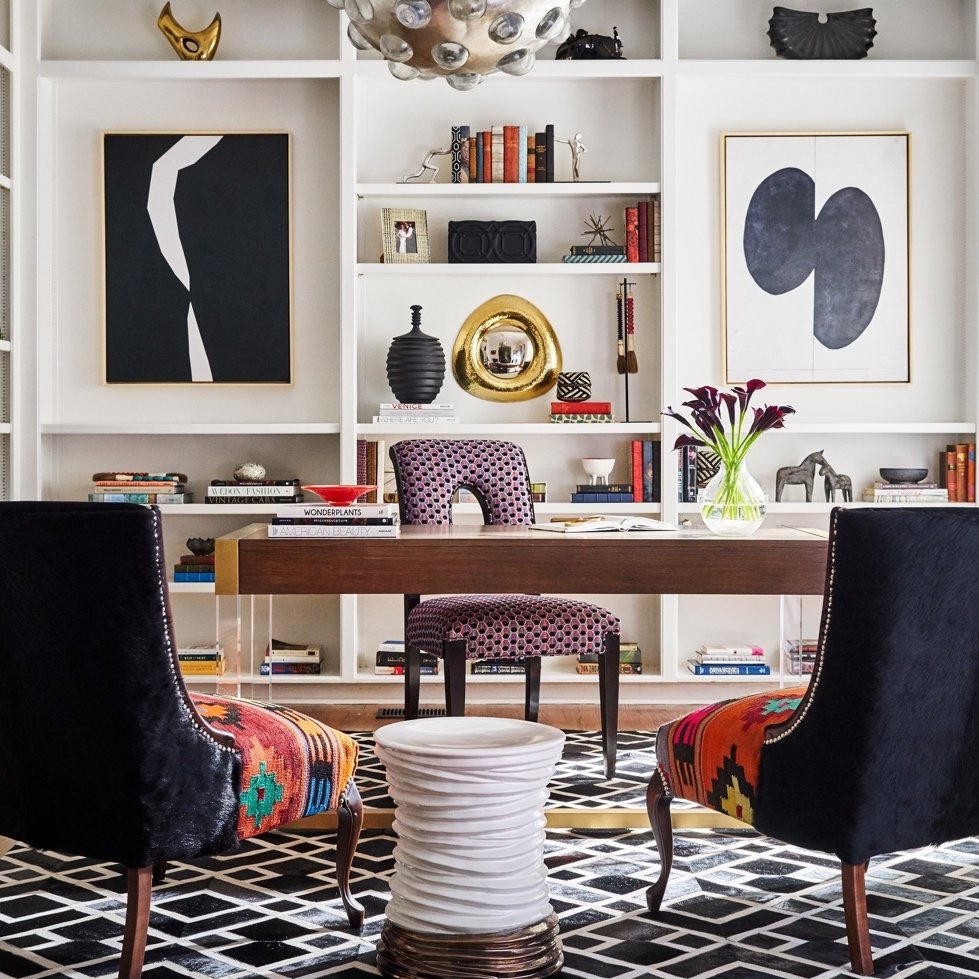 More people than ever learned that working from home isn't as easy as it looks during the COVID-19 pandemic. What really made it difficult though was that people weren't ready to work from home.
If you have an organized home office and a plan to get things done, it is much easier to get your work done efficiently. We are here to help you if you still want to work from home, but you need to get organized.
Continue reading this article to learn top home office organization ideas for maximum productivity.
1.

Have a Place for Everything
Even if you think you thrive off of the chaos, having a place for everything is an important part of being productive. After you're done using something, put it back. Doing this will not only make it easier for you to find things, but it will help you feel a sense of accomplishment for having an orderly office.
2.

Clean up Your Computer
It is easy for your computer to get messy if you've had it for a long time. There are files, folders, and apps galore, but you don't even use half of them. If your computer is overloaded, it makes it hard for you to find things and it can slow your computer down as well.
Learning how to delete apps on mac, how to organize your files, and keep things neat will help you get more done in less time.
If you've been pushed into working at home, you might not have a big office area to work from. One of the ways to get the most out of your space is by using a murphy desk. A murphy desk will only be out when you need it and then you can put it up neatly, so it isn't encroaching on your space.
There are a lot of different styles. Some of them are more robust than others, so depending on your setup, you might need some of the sturdier ones or you might get away with a simple design.
4.

Spice Rack Your Office Supplies
It's hard to keep your rubber bands, paper clips, and other office supplies from getting strewn all over the place. A cool and effective way to keep your office supplies in line is by using a spice rack to nicely organize your supplies.
Use glass spice containers and it is easy for you to see which supplies are in which slot on the spice rack. Make sure you use a spice rack that spins, so it is easy to get to what you need.
5.

Hang a Corkboard/Whiteboard Combo
Corkboards and whiteboards are a great addition to your office. You can easily write down things you need to get done for the day to give yourself a reminder that is easy to see.
Corkboards are a good place to stick mail and other documents you need to get to quickly. You can also put a calendar there or anything else you want to be able to get to easily, but don't want to put holes in the wall for.
6.

Buy a Monitor Riser Stand
Not only does a monitor riser stand help you keep your neck and back from hurting, but it can be a great way to store more things neatly on your desk area. You can get risers that have little compartments under it, so you can store your laptop, phone, or something else you want to keep closeby.
If you have a lot of mail you need to keep track of, creating a mail station will allow you to keep track of important mail. You can organize it by mail to send and mail received by putting different folders up on the wall.
Do you always find that your desk is cluttered with papers and books? You need to have these things on hand, but you don't want them in your way, so what can you do about it?
Installing open shelving is an easy way to create closeby storage without making it bulky and unsightly. Make sure the shelves are sturdy enough to hold the things you plan to put on them before you start using them.
Labeling everything in your office will keep you from having to figure out what is what. Label makers are inexpensive and easy to use.
You should even label your cords, so you don't have to figure out what you need to unplug. It doesn't take a lot of time, money, or effort to label things, but it makes a big difference in how quickly you're able to get things done.
Organizing your books allows you to easily reference the information you need. Not only can you get to the books and information you need quickly, but having your books organized nicely is aesthetically pleasing and will make your office look nice.
Some people choose to organize their books by size, others by color, and others by alphabetical order. See what works best for you and start organizing.
Enjoying Your Organized Home Office
Now that you know how to create an organized home office, you never have to work in chaos again. After you organize your office, you won't know how you ever survived without it.
Do you want to learn more about working from home and other interesting topics? Keep reading our blog to learn more about the topics that are important to you.
{{#comments_count}} Show Commnents ({{comments_count}}) {{/comments_count}}