It absolutely pays to get creative when you're shopping, especially if you're working ion a budget. Vintage shops, yard sales, even charity stores: it's amazing what you can find with a little perseverance. I've put together a list of 7 tips for flea market shopping to help all you resourceful bargain hunters to navigate your way to an amazing purchase.
---
1

Arrive Early

Photo Credit: liebemarlene.blogspot.com

Trust me; you won't be the only one on the look out for choice items. Antiques specialists after cheap deals, designers perusing for a little rustic inspiration and decorators keen to pick up affordable trinkets: these are the people with whom you'll be competing for budget goods. Try to arrive on scene as early as possible in an attempt to beat the bargain seeking masses.
---
2

Browse, Browse, Browse

Photo Credit: nicolinmansion.com

Never buy impulsively at a flea market. Remember that a lot of what is on offer probably isn't particularly special. Good pieces take a great deal of finding so don't rush; look around and weigh up the options available to you.
---
3

Speak to the Vendors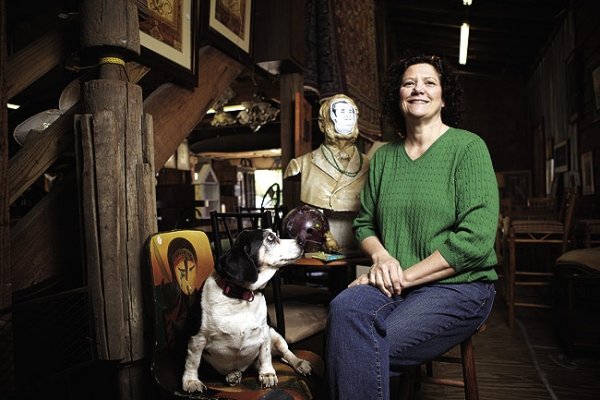 Photo Credit: charlestoncitypaper.com
While you need to remember that the vendors at a flea market are, for all intents and purposes, sales people with a pitch, it is still a good idea to chat to them as you go around. Be friendly and appear interested. Listen to the history of the items at hand and ask questions: endearing yourself to the vendor may ultimately work in your favour. Quite often, 'bidding wars' break out between purchasers fighting over the same item and an established relationship with the seller might just give you the edge in this kind of situation.
---
4

Keep Your Eyes Open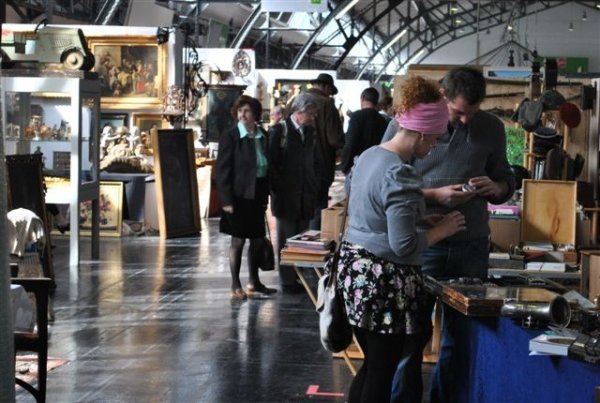 Photo Credit: fleamarketinsiders.52ndwest.com
Inspect items very carefully before you purchase them; look out for rot, cracks and breaks. Ask yourself if you really want that vintage Gucci bag if it's literally disintegrating with age, and if you decide that you do, be prepared to ask for a reduction in the price.
---
5

Bargain Sweetly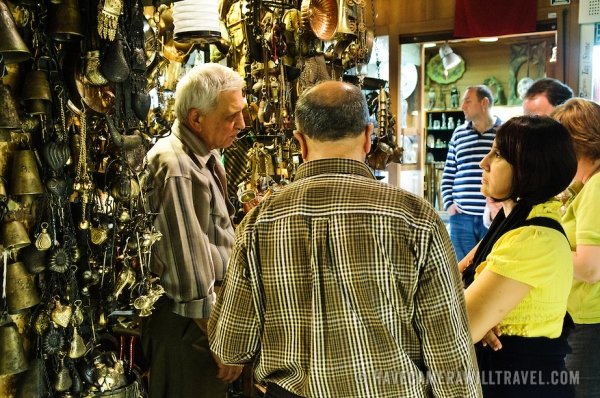 Photo Credit: avecamerawilltravel.com
Yes, at a flea market you are allowed to haggle. However, this doesn't mean you should immediately demand that the vendor reduce the price of an item by half. Instead, experts suggest you politely inquire whether the labelled price if 'firm,' and only if it isn't should you engage in tentative bartering.
---
6

Buy in Bulk

Photo Credit: blog.hercatwalk.com
If you can, it is often a good idea to buy more than one item at a time from a particular vendor. This will increase your chances of getting a discount: don't force yourself to purchase things you don't want, but do ask for quote updates as you go about collecting items.
7

Have Fun
Photo Credit: karenrussell.typepad.com
While there are 'serious' flea market shoppers – people who are there to collect antiques and find rare discontinued china etc – you don't need to be a part of that crew. Don't get wound up over the kind of bargain and bartering battles that are bound to break out; enjoy yourself. This is m list of 7 tips for flea market shopping; do you have anything to add? Top Photo Credit: nurpax
---
Comments
Popular
Related
Recent