Sexier than the Little Black Dress - the Skin Tone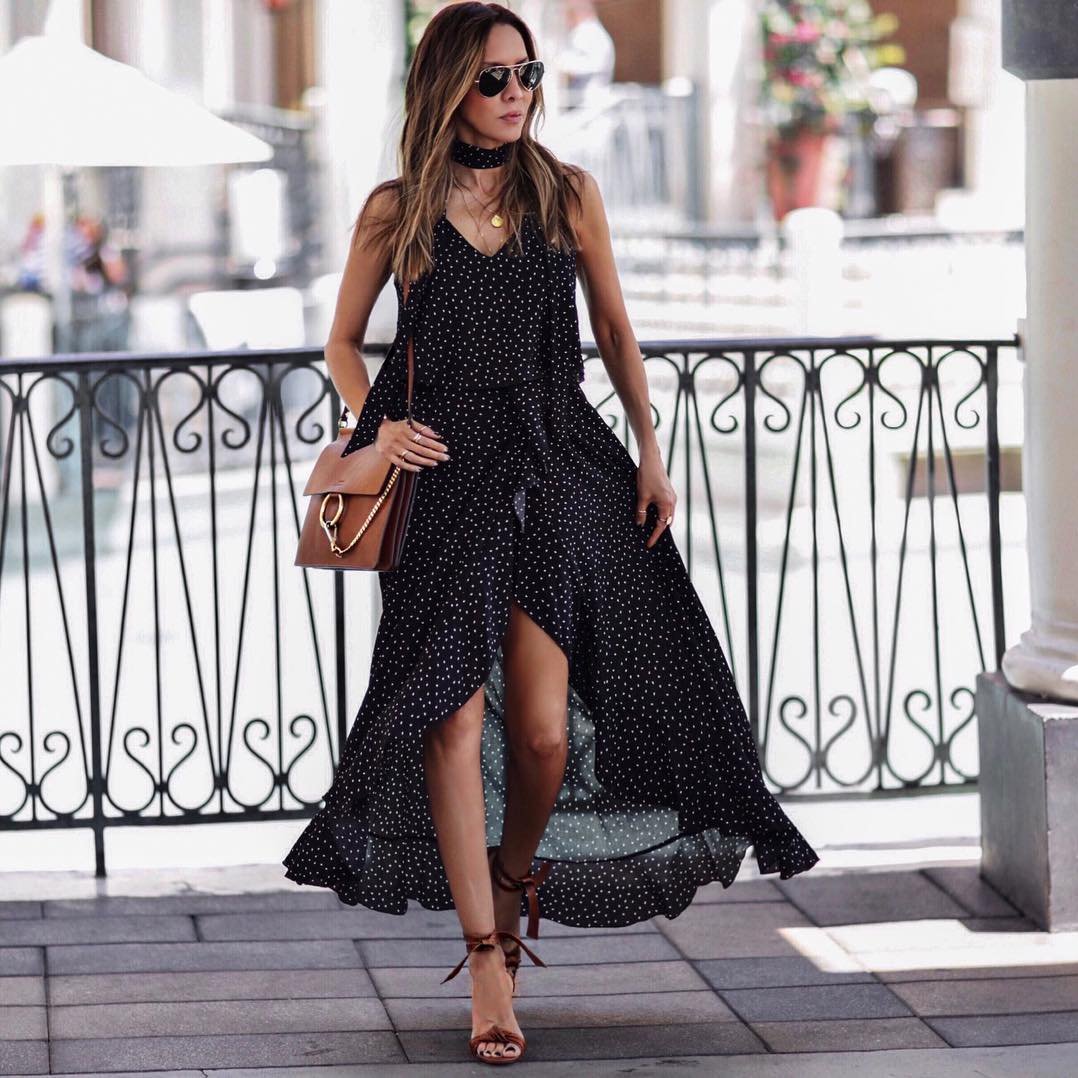 Don't get me wrong, the little black dress is classic sexy. It is safe on one hand, but little boring on the other.
When it comes to fashion, no one speaks louder than celebrities!
"Nudes and creams always look effortless," says Chavez. The stylist suggests that a skin-tone dress puts extra emphasis on a pretty face: "It showcases you and makes you stand out."
-Via Beauty Tips, Celebrity Style and ...
Remember the "naked dress" Carrie in Sexy and City was wearing on her first official date with Mr. Big? Very hot. So sexy that she blew her "first date rule".
In fact, natural color dress is very critical IMO. The material, the shade and the design, everything has to be perfect in order for you to look amazing.
This one on the right hand side does carry the nude attitude, but I personally don't like the design that much. Looks kinda cheap for some reason. Maybe it is the same detail around chest and waist.
I prefer a little more plain design around the waist I guess. Also, it is too much skin for me, what do you think?
This stone">http://www.bluefly.com%2Fpages%2Fproduct.jsp%3FproductCode%3D2008546&cm_ven=CJ&cm_cat=1690495&cm_pla=2165037&cm_ite=Vera+Wang+stone+satin+velvet+tie+strapless+dress&cjsku=2008546">stone satin velvet tie strapless dress by Vera Wang is what I am talking about.
It's sexy but not too sexy. It's classic but not too doll. At the same time, it is five times more expensive than the other dress so. Style sometimes comes with price I guess.
The chest line cuts perfectly, the stripes at the bottom added some interesting detail to the dress. Simple and very beautiful.
Every girl should have one, at least one skin- tone dress in case you need some unusual official first date and intend to break your rule.
{{#comments_count}} Show Commnents ({{comments_count}}) {{/comments_count}}