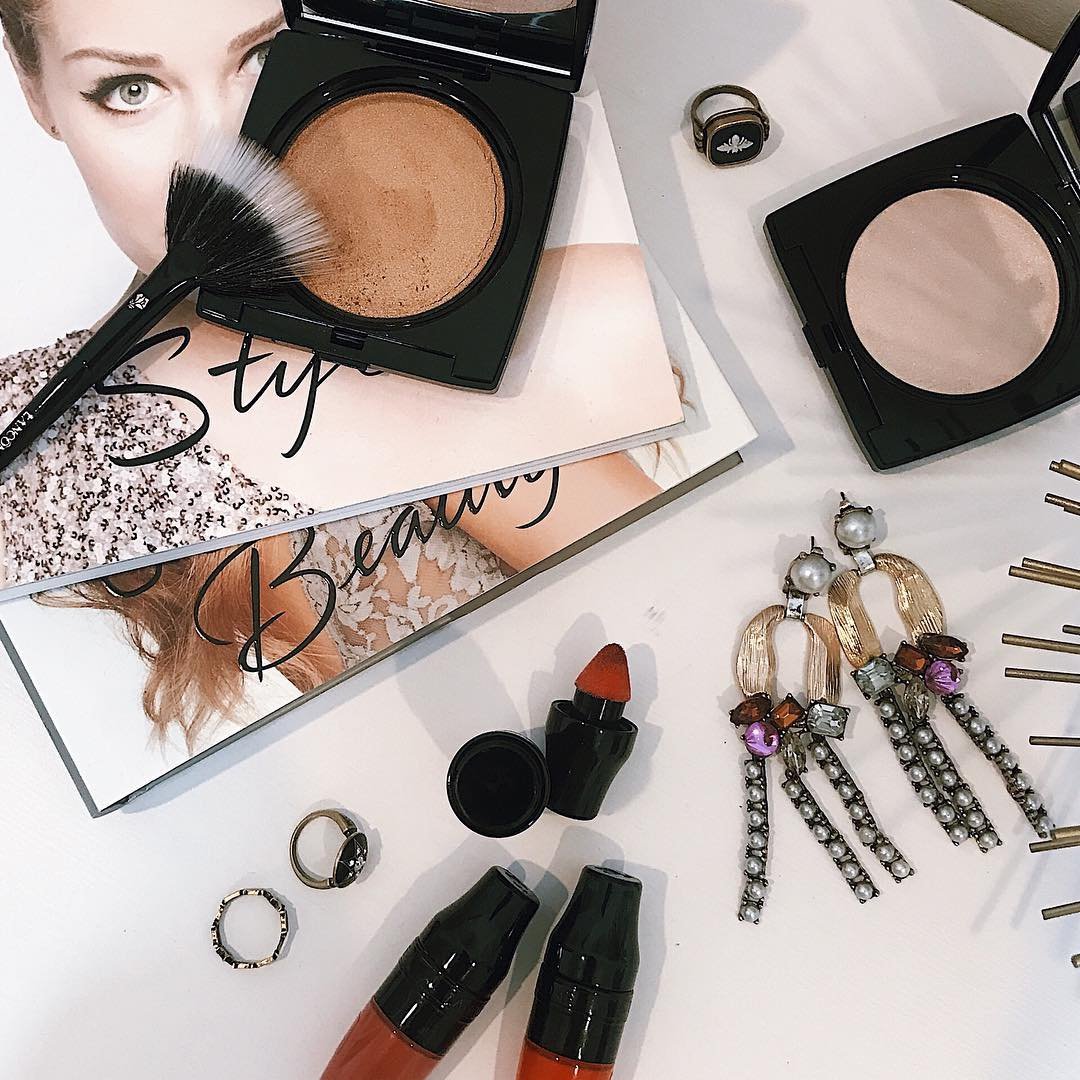 Paula Pennypacker (is that not the cutest name ever??), emailed me while I was out of town last week to tell me about her line of makeup that is - take a guess - Just For Redheads. Since I am not a redhead (this year, anyway), I know I am not the greatest person to try this out, but I thought I would let you know a little about it just the same. Some of my nearest and dearest are redheads, and I know they have always had issues with makeup colors. This is some info about their newest release, Volumizing Mascara in GingerHenna (sounds beautiful!). Please let me know if you have tried any of the Just For Redheads line, and what you think about it!
Mascara Ultresse in GingerHenna adds warmth to lashes without turning black on redheads. This volumizing formula is water resistant, as well as tear and smudge proof. Formulated and enriched with panthenol and Vitamin E to condition delicate lashes making them soft and natural, while preventing clumps. JFR's exclusive lash comb and brush will also lift and separate lashes in one easy step.
"Finally a mascara that won't turn black on those of us with pale lashes," says Paula Pennypacker, founder of Just for Redheads. "I wish I would have had this mascara when I was growing up. It would have done wonders for my self-esteem."
JFR's Mascara Ultresses' companion brow products are also now available. Brush-a-Brow in GingerHenna ($15), and Brow Stick GingerAuburn ($11). According to Pennypacker, "Next to our mascaras, our brow products are our top sellers, as women who color their hair red also want their brows to match their new red hair."
Developed by redheaded entrepreneur Paula Pennypacker, the Just for Redheads line of beauty products addresses the unique needs of women with red hair, lighter complexions, sensitive skin and freckles. In its fourteenth year of business, Just for Redheads offers beauty products including makeup, nail polish, hair products, as well as sun-care and skin-care products.
© Christina Jones for eBeautyDaily - The Beauty Blog, 2007. |
Permalink |
No comment
Add to del.icio.us | Search
Technorati">http://www.ebeautydaily.com/just-for-redheads/">Technorati
Browse the archive of posts filed under Beauty, Cosmetics, Beauty News.
{{#comments_count}} Show Commnents ({{comments_count}}) {{/comments_count}}