Starting a business in the beauty industry can be an exciting prospect, and with the right guidance, it can be a successful endeavor. Fortunately, Anelya Alimova, a guru makeup artist and business expert we met in preparation for NY Fashion Week, is here to offer her experience and advice.
With over 15 years of experience in business, with 5000 students that graduated from Anelya Alimova Makeup School, a member of Eurasian Art Union, Kazakhstan Beauty Association and International Association of Make-up Artists, with multiple awards in the beauty industry, a women-empowering book and 8 scientific papers on beauty published in her native Kazakhstan, this woman entrepreneur is taking the beauty industry by storm.
With Anelya Alimova's extensive knowledge of the beauty industry and her expertise in running a successful business, she graciously agreed to provide 7 Essential Tips on How to Start a Beauty Business for all women aspiring to be entrepreneurs themselves.
From researching the market to creating a business plan, Anelya's tips will help you get your business off the ground. With her guidance, you can create a successful company that will be profitable and provide services that your clients will love. So, if you're eager to start your own beauty business, let Anelya Alimova's advice be your guide.
1

Choose Your Beauty Niche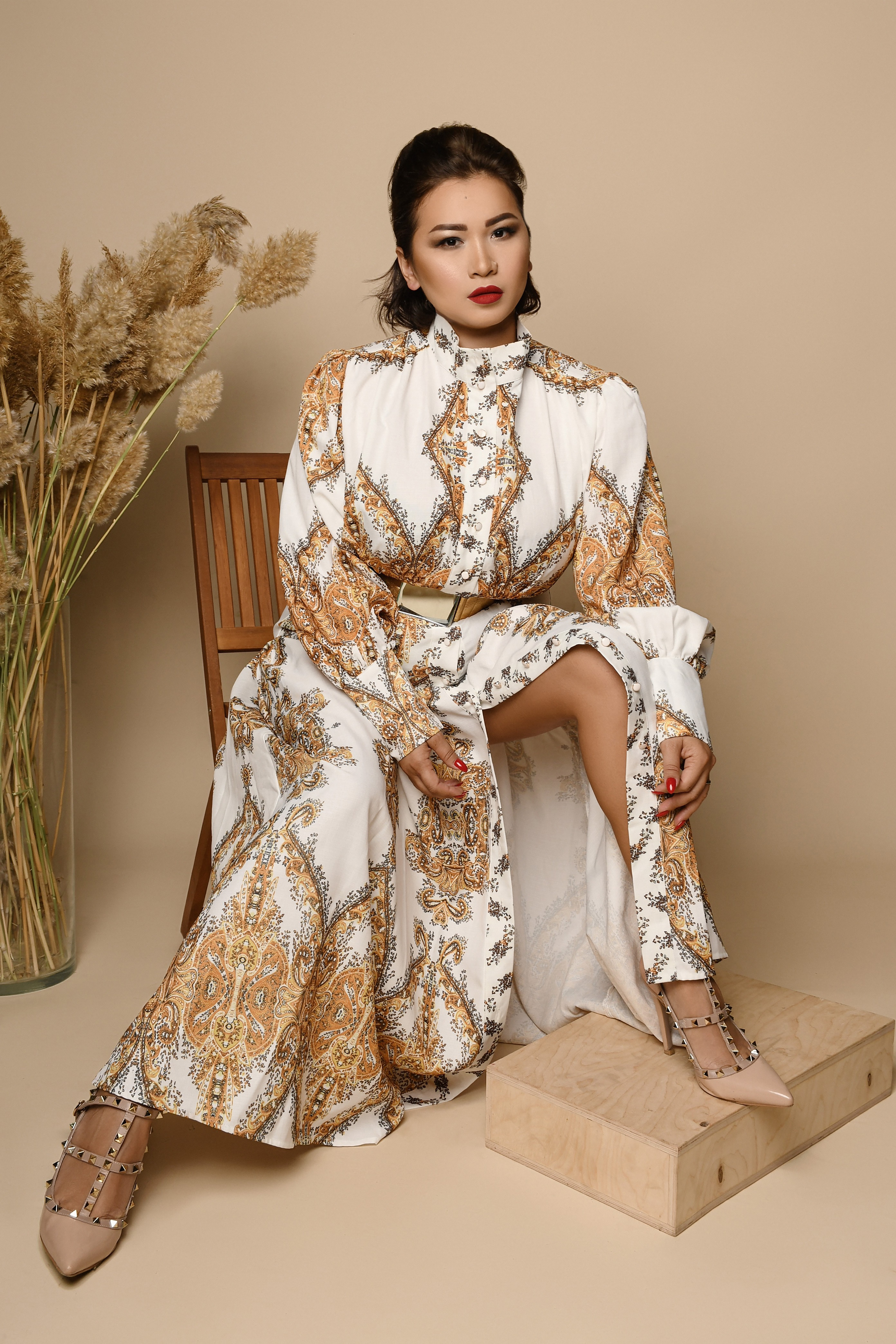 The beauty industry is a rapidly growing and ever-evolving sector that encompasses a wide range of businesses. From traditional brick-and-mortar stores to online-only retailers, beauty businesses come in all shapes and sizes. Common examples include salons, spas, dermatological clinics, makeup stores, beauty courses, beauty supply stores, beauty labs and many more.
All of these businesses provide customers with access to products and services related to beauty, such as haircuts, styling, coloring, skincare, makeup and cosmetics. By offering a variety of services and products, these businesses can meet the diverse needs of their customers.
In recent years, the beauty industry has also seen an influx of innovative digital-only businesses. These companies are often focused on providing customers with access to information or products that can't be found in traditional stores.
For instance, online beauty subscription services allow customers to receive customized products each month, while digital beauty apps provide personalized skincare advice and tutorials. Overall, the beauty industry is a vast and ever-changing field that is constantly adapting to the needs of its customers.
Whether it's a traditional store or a digital-only platform, beauty businesses have the potential to provide customers with access to products and services that can help them look and feel their best. If you are feel that beauty industry is truly your calling, see which of the mentioned business models above suit you most.
If you are a high school graduate who loves chemistry, for instance, you might want to choose to study a few years to become a beauty chemist and then develop your own beauty products, from makeup to skin care and more.
If you excel in software, a digital beauty brand could be an ideal option.
Listen to yourself, know your strength, and you'll know exactly which niche is right for you.
2

Building a Business as a Makeup Artist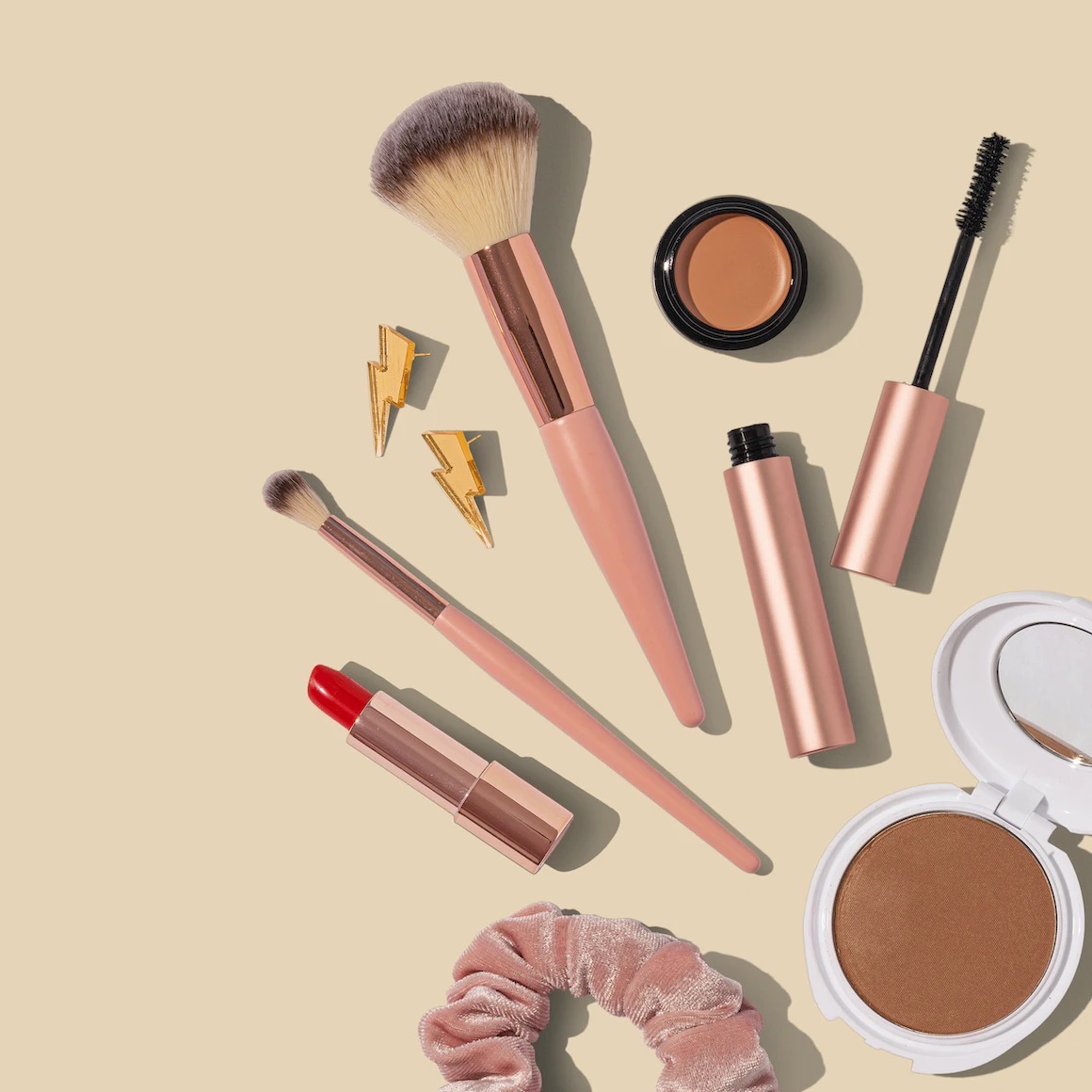 Building a business as a makeup artist can be a very rewarding experience. It requires a lot of hard work and dedication but the end result can be incredibly fulfilling. Being a makeup artist means having an eye for detail and the ability to create beautiful looks. You'll need to be able to apply makeup in a variety of different ways to suit different clients.
You'll also need to have excellent communication skills to ensure that your clients feel comfortable and confident in their look. Additionally, you'll need to stay on top of trends and be able to create looks for special events, such as weddings and proms. To start your business, you'll need to build a portfolio of your work and look for opportunities to collaborate with photographers and other makeup artists.
You'll also need to market your services and build a presence on social media and other platforms. You'll need to stay organized and keep track of your bookings, clients, payments and expenses. You may even want to build a website to showcase your work. Being a makeup artist is a great way to make a living and it can be incredibly rewarding to watch your business grow and be successful.
Once your personal brand is established, it will only be logical to expand to create your own makeup school or your own salon by hiring more professionals perhaps with complementary skills like hairstylists or nail technicians. Alternatively, you can concentrate on creating a very niche business.
3

Creating Your Line of Beauty Products
Creating your own line of beauty products can be an exciting yet challenging endeavor. You must first decide what type of products you will offer, such as makeup, skincare, haircare, nails, bodycare, and more. Once you have an idea of what type of products you want to produce, you must then source quality ingredients, create formulas, and package your products. You will also need to create a brand identity and logo, and determine a pricing strategy. You'll also need to create a website and social media profiles to reach customers and promote your products. Additionally, you must find a way to market your products, and ensure the safety of your customers by having the proper certifications, conducting regular testing, and following relevant regulations.
I want to mention a few examples, the most famous Huda Kattan from Huda Beauty started with a simple idea of fake eyelashes and saw a tremendous growth in business of the incredible 6000% . Another example is the beauty industry giant, the cosmetics company L'Oreal, whose owner has been the richest woman according to Forbes 100 in the past 2 years. And what a beginning of the company it was! Her grandfather, a chemist, had to create a hair dye for his wife who one day came home sobbing after an unfortunate coloring in the local salon. Decades later, L'Oréal is one of the most recognizable brands in the beauty industry.
Another fantastic example is Max Factor, who immigrated to the States from Russia and started his career from scratch, and a few years later he founded a makeup brand that was successfully used by the entire Hollywood.
Mario Dedivanovich, one of the most famous makeup artists today, has started as a lowly employee at Sephora at 17 and at 21 he did makeup for Kim Kardashian and has been a personal makeup artist to the stars for over 10 years. He had been planning to start a makeup brand for 10 years, sowing the seed. In an interview he said he has had the idea for 10 years and wanted to create a unique product and I personally think he succeeded, when recently in January of 2023 he launched the eyeshadow pallet that sold out online in all stores in the United States. That's what I call "Sales"!
Creating a brand is very much like having a baby, I want to tell the story of Anastasia Beverly Hills cosmetics founder Anastasia Suare. She immigrated from Romania with a daughter in her arms when she was 30. She started from scratch and after a few years of catering to the stars, she become one of the most recognizable names in the industry. She has recently celebrated 25 year anniversary of her makeup brand. If you look at the people who came to celebrate her success, you understand the path she has taken. Her work is well appreciated and respected by many celebrities including Oprah, Jennifer Lopez, Kim Kardashian to name a few.
A makeup brand is like your child that you put your energy and love into, over time it bears fruit.
A year ago I graduated from Psychoanalysis of Business, and every company has different stages of brand development. According to psychoanalysis there is a strong comparison of business to a child. So treat your business brand as your own child and it is bound to bring success. Each success story is unique, study the success of others but build your unique brand. Do not copy others, create authentic and only then your brand will be successful and unique.
As you can see, there are a lot of elements involved in creating a successful beauty product line. However, with the right research and dedication, you can create a unique and successful line of products that will stand out in the market.
4

Creating and Developing Your Brand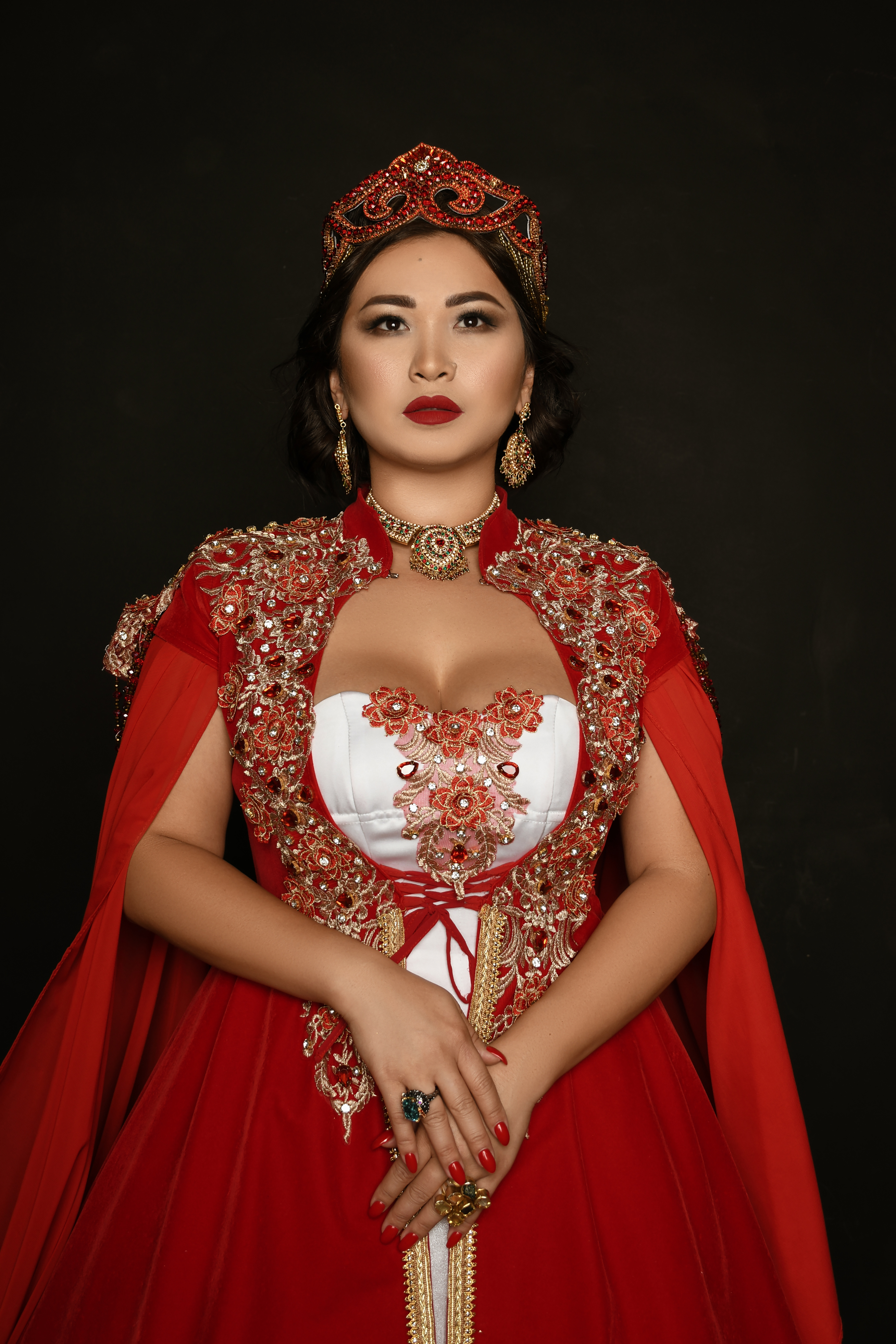 Creating and developing your brand in the beauty industry is a process that should be taken seriously and requires careful thought, planning and execution. It is important to create a brand that stands out and communicates the values, products and services you offer. The brand should be rooted in a well-defined mission and unique value proposition, and should be both visually impactful and emotionally resonant.
Much has been said regarding branding, and numerous clever marketing terms have been invented. However, based on my personal experience, I can confidently state that a brand is a reflection of one's soul. It should be an obsession, fueled by a passionate desire to create something remarkable without apprehension. Despite what others may say, life is finite and it is essential to heed your true self, trust your intuition, and be cognizant of what you wish to create from the depths of your heart.
As for myself, I had a long journey ahead of me. Creating a brand in one's native country is one thing, but when it comes to an iconic city such as New York, where millions of people relocate in pursuit of their aspirations, considerably more determination and capital is needed in order to make a breakthrough.
Today, as I turn thirty-five, I can attest to the fact that one's brand is one's soul and one's child. It is a miracle that I, a village-born girl from Kazakhstan, from a traditional family who married early and thought she was obligated to the entire world, managed to break free, dream big, and come to New York to found my own beauty brand. In reality, this is the result of years of inner work; I kept studying, analyzing, and searching for my path, and once I established a relationship with myself, my spirit, and my ancestors, things started to fall into place and life brought me to New York. I often feel the power and focus of my ancestors, my great-grandfather, and am confident that their spiritual support and guidance are granting me the strength to build a magnificent brand in the name of Anelya Alimova. To create a larger brand, one must believe in oneself and nurture it like a child.
5

Engaging on Social and in Real Life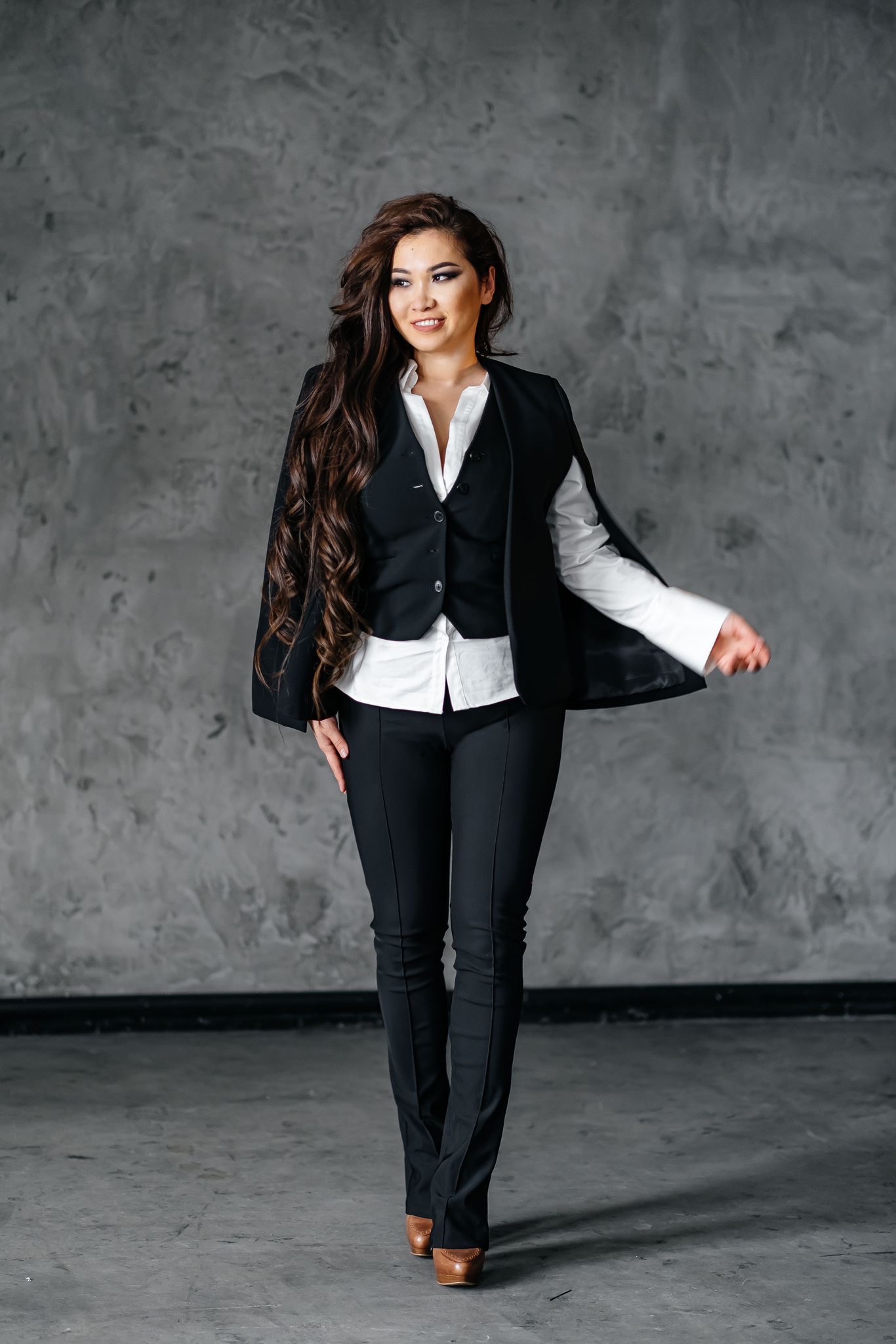 Beauty brands can engage with existing and prospective clients in a variety of ways on social media and in real life. On social media, beauty brands can use visuals to draw attention to their products and services, interact with followers, share tips and trends, and create contests and giveaways. Through engaging content, beauty brands can build connections with their followers, allowing them to create an online community of dedicated customers. Additionally, social media is a great platform for customer service, allowing beauty brands to quickly address customer inquiries and complaints.
In addition to social media, beauty brands can also engage with customers in real life by attending or sponsoring special events and trade shows. By setting up booths and offering free consultations, beauty brands can get to know their customers better and build a loyal following. Beauty brands can also host their own events, such as seminars and classes, to educate customers on the latest products and trends. Additionally, beauty brands can partner with influencers and celebrities to promote their products and create a buzz around their brand. By engaging with their customers in both social media and real life, beauty brands can stay at the forefront of their customers' minds and build meaningful relationships with their customers.
Examining how beauty brands promote their products, we can look to the case of Huda Kattan. As one of the most recognizable beauty brand founders on social media, she has achieved phenomenal success, commencing with her eyelash line and going on to amass billions in profits from her beauty products. Utilizing interesting and captivating videos, Huda has been able to capture the attention of billions of users, providing a much-needed respite from the hustle and bustle of everyday life. Morphe Cosmetics, conversely, has opted to collaborate with bloggers in order to expand their reach, a tactic that has proven highly successful in the United States. Consequently, many influencers have recognized the lucrative potential of selling makeup and have consequently spawned their own brands, targeting their dedicated followers. When attempting to create a brand, it is important to proceed with caution, building it slowly and methodically in accordance with a business plan. Mary Kay's remarkable journey and the formation of her makeup line serves as a source of inspiration for aspiring entrepreneurs. Social media is constantly evolving, thus it is paramount to stay abreast of the current trends and interact with your followers in order to stay ahead of the curve.
6

Essential Rules to Follow for a Successful Beauty Business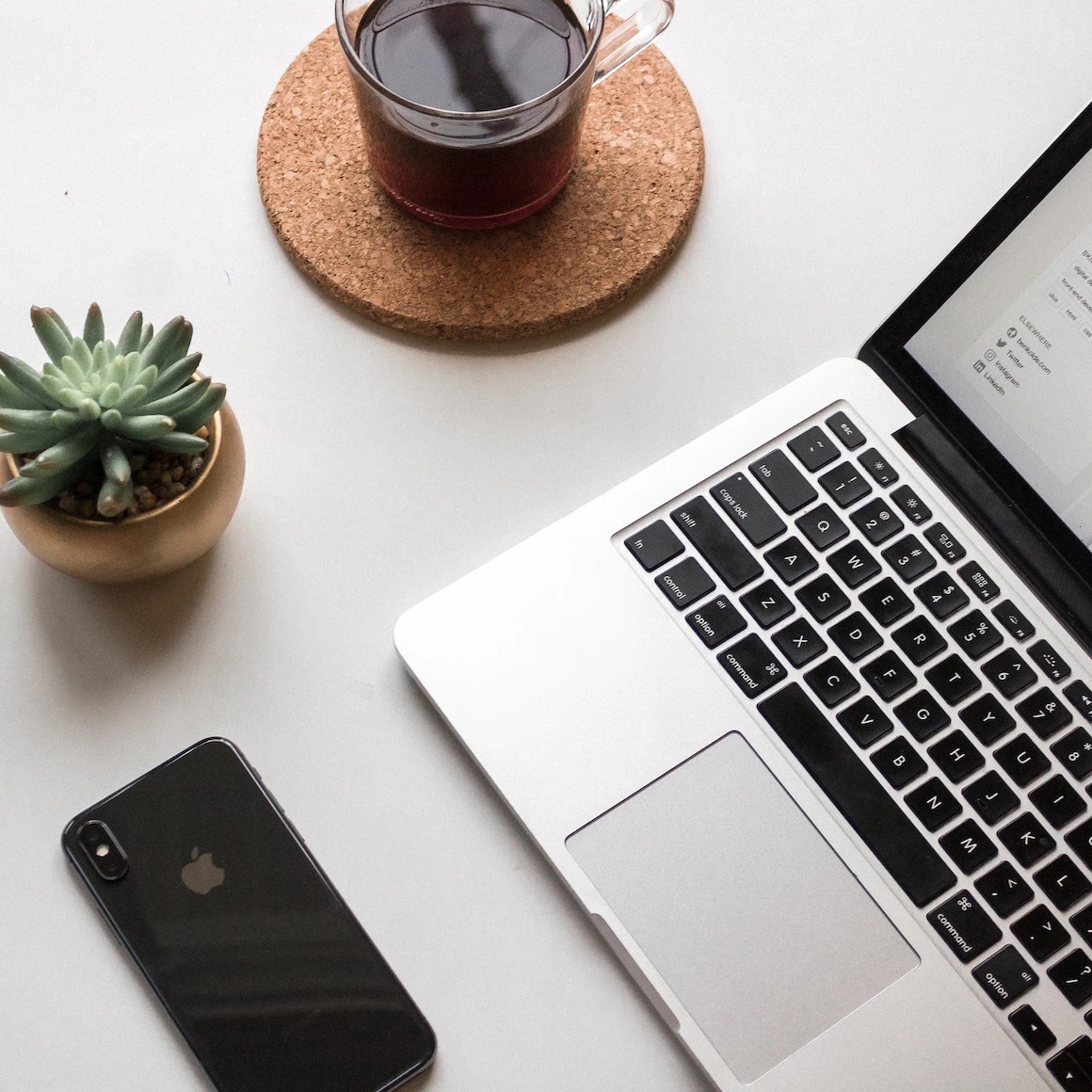 It is of utmost importance to be honest and equitable in business. I believe the most essential rule is the capacity to orchestrate the entire business process; it is necessary to plan three steps ahead, understand the team on an emotional level, be inventive, be a good listener, and display diligence, the ability to tackle a multitude of tasks with fortitude, and the ability to resolve numerous difficulties expeditiously. Taking risks and making mistakes can make us stronger.
I don't think sentimentality has a place in business. Refusing often, working up to eighteen hours a day, generating novel ideas, and sometimes having to choose between creating a family and dedicating oneself to business are all part of it. Every action and decision made in business should be carefully considered. Putting the customer first and accepting that the customer is always right is a wise maxim that I am in total agreement with. To debate or demonstrate will only bring about complications, so I believe the best approach is to let it be. The most daunting one is our fear which prevents us from going after our dreams; we have to confront our fears to fulfill our aspirations. Drawing on my own experience, I have always had a passion to assist people, do good, act honorably, respect people's customs, and listen to others.
At the outset of my entrepreneurial journey in Kazakhstan, I yearned to become successful; however, after many years, I attained a newfound appreciation for the value of experience over wealth. The current times are unpredictable and the pandemic and political unrest have had a far-reaching effect on the business realm. Consequently, I now recognize that it is a pivotal moment to establish a successful enterprise. I am confident that my journey as a brand has only just begun; it will be intriguing to observe how a humble girl from the rural settlement of Burny in Kazakhstan will achieve her dreams in America.
From Anelya's personal experience come the following rules by which anyone who is set for success simply must abide. As our business and beauty guru put it, it took her 8 years to get there, if you follow these rules and avoid all the pit falls, you'll get there in half the time:
Do Not Try to Save Money at Your Personal Expense
One of the biggest pitfalls for beauty industry business owners is not trying to economize on themselves. When business owners try to save money by cutting corners on their own expenses, it can lead to a feeling of depression and burnout. It is important to remember that running a successful beauty business requires a certain amount of investment in order to be successful.
Have a Working Business Plan
Make sure you have a working business plan in place that takes your own needs into account. It should include a realistic budget for yourself so that you can take care of your own needs while running your business. That way, you can stay motivated and energized to keep your business running and growing.
Invest in Your Spiritual and Physical Development
The beauty industry can be a highly competitive and demanding field, and it is important for business owners to invest in their own spiritual and physical development. Taking time to invest in yourself is essential for long-term success. This can include activities like yoga, meditation, or other forms of exercise to help manage stress, as well as taking classes or workshops to help develop knowledge and skills in the field. Having a healthy balance of mind, body, and spirit is key to avoiding burnout or fatigue, and will serve as a foundation for a successful business.
Reading is of Outmost Important
Reading is an essential component of being a successful business owner in the beauty industry. With the ever-changing trends and styles, it is important to stay informed on the latest products, techniques, and industry standards. Reading industry books, magazines, blogs will help keep business owners up-to-date on the current trends and allow them to provide their customers with the most up-to-date services. Additionally, reading books related to business, marketing and beauty industry can provide valuable insights into the business of running a salon or spa, such as advice on marketing, customer service, and financial management. Ultimately, reading is of utmost importance for any beauty industry business owner who wants to stay ahead of the competition.
Do Not Neglect Your Personal Life
Owning and running a beauty industry business can be a rewarding and fulfilling undertaking, but it can also be a huge strain on one's personal life and relationships. Beauty business owners need to be mindful of the balance and not allow the demands of their business to consume them. It's important to take time out for yourself and invest in meaningful relationships with family and friends. Taking regular time off and planning fun activities or getaways can help to restore balance and keep your personal life healthy and thriving.
Building an environment of like-minded people is essential for beauty industry business owners. It is important to surround yourself with other business owners who have similar values and goals, as this can create a strong support system. Having someone to bounce ideas off of and to give advice is invaluable and can help you stay focused and motivated. Additionally, it can be beneficial to collaborate and brainstorm with those in your network, as this can generate new ideas and opportunities. Building an environment of like-minded people can help you stay inspired and provide valuable insight and support.
The beauty industry can be a demanding and fast-paced environment, making it easy to overlook the importance of appreciation. The beauty industry is filled with creative and hardworking people, and as a business owner, it is important to show appreciation for their efforts. Acknowledging their hard work and thanking them for their dedication can go a long way in inspiring loyalty, trust, and morale. A simple "thank you" or a pat on the back can make a huge difference in the working environment and help build relationships that last. Appreciation of your employees, your clients, appreciation for your life, for your daily bread and everything else you receive is key to a happy life and a successful business.
Having a positive attitude when running a beauty industry business is essential. A positive attitude means not only being friendly and professional to customers, but also staying upbeat and optimistic even when times are tough. This can help keep employees motivated and encourage customer loyalty. Additionally, having a positive attitude can spread to customer service and help create a welcoming atmosphere for both customers and staff. It can also help to create a successful business, as customers are drawn to businesses that have an air of positivity and optimism.
7

Beauty Industry Stories to Take Inspiration from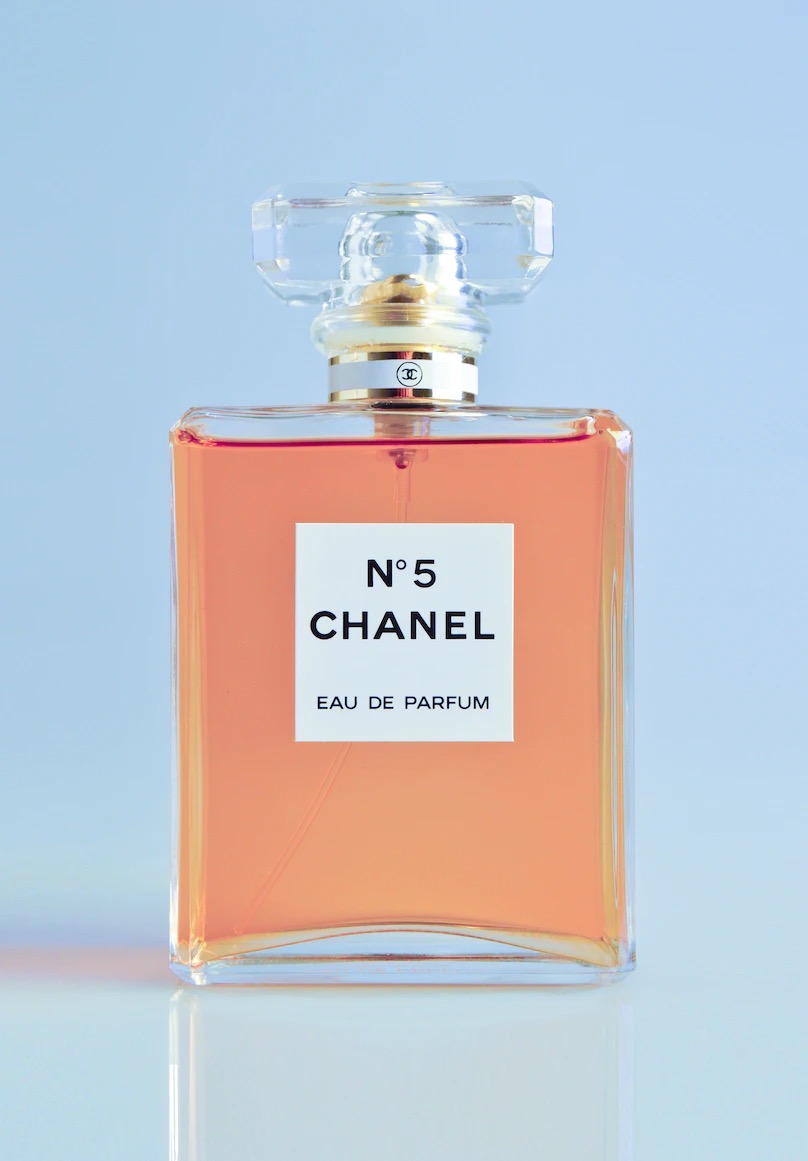 The beauty industry is full of successful female entrepreneurs who have made their mark in the industry. From Coco Chanel's Perfume Chanel N5 to Kylie Jenner's Lip Kits, from makeup moguls to hair care gurus, these hard-working ladies have achieved great success in their respective fields.
Let's take a look at the story of one of the most successful beauty industry leaders, Estee Lauder, the name nowadays known around the world.
Estee Lauder was a pioneering businesswoman and entrepreneur who revolutionized the world of cosmetics and beauty. Born in 1906 in New York City, Estee had a passion for beauty and cosmetics from a young age. She began her career as a door-to-door saleswoman selling creams and fragrances. She eventually developed her own products and created her own company, Estee Lauder Inc. in 1946. With her husband Joseph's support, Estee Lauder Inc. soon became known as a major force in the beauty and cosmetics industry. Estee Lauder was a savvy businesswoman and marketed her products to the modern woman of the 1950s. She created the first in-store counter system, revolutionizing the way customers purchased cosmetics. She also developed new techniques for advertising her products through television, magazines, and newspapers. She also developed a loyalty program for her customers, offering free samples and limited-edition products. She was a risk-taker and a successful one at that. Estee Lauder made her company one of the most successful cosmetics companies in the world, with her products sold in more than 150 countries.
Take Bobbi Brown, for a more recent example, who founded her eponymous cosmetics brand in 1991 and has since gone on to become one of the most recognizable names in beauty. She has developed over 200 shades of lipstick, eye shadow, and blush and has created a variety of makeup looks for celebrities and everyday women alike.
From Huda Beauty to all natural ROEN cosmetics, there is space for everyone in this ever-growing and ever-developing market of beauty.
The only question is - are you ready? Your desire, your will and your perseverance will take you to the very top of the game in the beauty industry, that's Anelya Alimova's guarantee.
Publication Date: February 9, 2023.