Helio Ocean Brings It All to You ...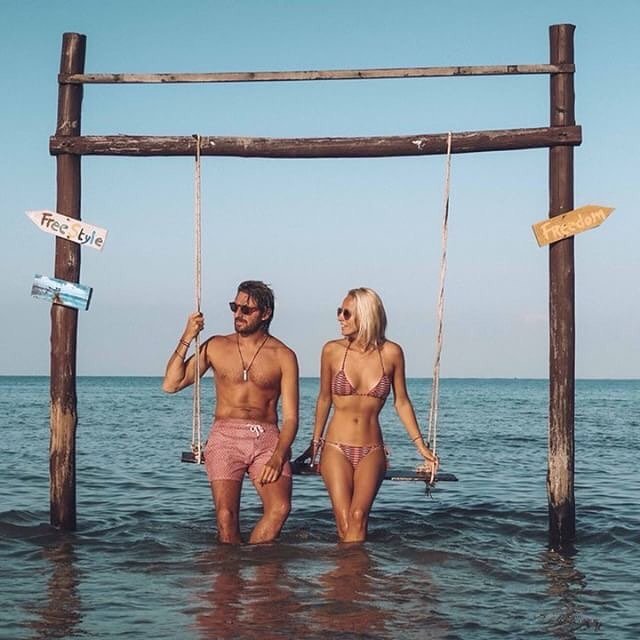 Do you have too many gadgets floating around your backpack or purse? Probably not, if you're like me you love gadgets and having "too many" seems impossible. But this is a great gadget to have if you want to minimize a few of your choices and still have the capabilities you need and want.
A dual slider that has everything you need to keep in touch with others including a cellphone, QWERTY keyboard that slides out for texting and a separate numeric keypad that slides out the other side to keep things compact and sleek. Called a "dual slide design" this concept is been seen as a possible future for gadgets and it's here!
Ocean's detail page says the following, "your email, text messages, picture messages and Instant Messages areconveniently located all in one spot, and are just a touch away.Ocean's integrated messaging dashboard includes out-of-the-box built-inaccess to AOL® email and AOL® Instant Messenger™ (AIM®), Yahoo!® emailand Yahoo!® Messenger, Windows Live™ Messenger, Windows Live™ Mail,Hotmail, Gmail™, EarthLink® email and Helio Mail. Ocean will alsosupport push mail from Yahoo!, AOL, and MSN Hotmail, as well as Mailfor Microsoft Exchange, combining business with pleasure as Oceanwirelessly synchronizes Microsoft Office Outlook email, calendar andcontacts from a corporate Exchange Server."
And that's not even scratching the surface of this gadget, it has an MP3 player, camera with 2MP, built-in flash and zoom, video camera, supports many formats for viewing and sharing, 3G speeds, 200MB internal memory that's expandable via microSDTM
with USB Mass Storage Mode, it's light and has a nice sized screen at 2.4 inches...and I could go on and on about it but instead, I'll send you to the main page so you can enjoy the eye-candy they have to offer.
Visit Helio Ocean's main page for more specific details and great photos of this new device.
{{#comments_count}} Show Commnents ({{comments_count}}) {{/comments_count}}