Shows like "Ugly Betty", "Sex and the City" and even "Project Runway" has taught us that if there are two words which describe the highlight of a year in fashion, it's none other than: Fashion Week!
But do you know enough about Fashion Week to call yourself a true-blue fashionista?
Check out these 10 Facts that you did not know about Fashion Weeks:
Fact #10
"Fashion Weeks" are as much about dictating clothing trends as they are about the latest in accessories: shoes, bags, jewelry, hats and make-up.
This one I already know - by heart. My heart always skips a beat and my lips form these words: Oh, the shoes! The accessories! The bags!
Fact #9
Some designers show at the same city year after year, while others hop among the Big Four.
I agree that the designers' names are as much of a highlight as the fashion week itself.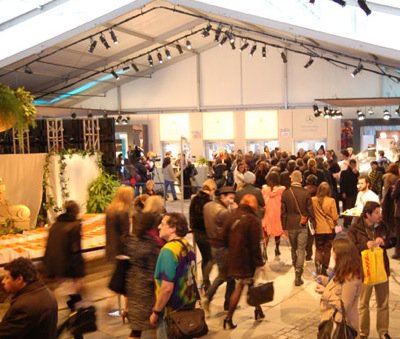 Mercedes Benz New York Fashion Week Tent
Fact #8
The Big Four always take place in this order: New York, London, Milan and Paris.
I didn't know that!
Fact #7
Each of the Big Four is known for** championing different styles** - New York for sportswear; London for edgy, avant-garde design; Milan for its over-the-top yet stylish looks; and Paris for haute couture.
I would like one serving of each, please…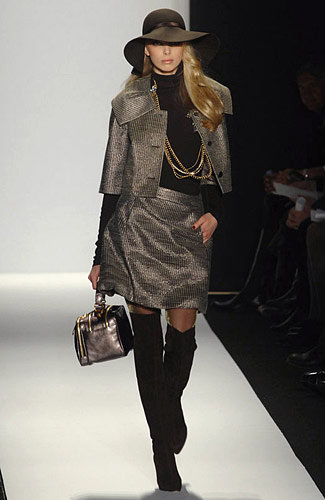 Badgley Mischka Fall-Winter 2008 Fashion Week Runway Show
Fact #6
About 40 fashion weeks are held in different cities around the world every year. But the Big Four are in New York, London, Milan and Paris, and they are the most prestigious. Smaller fests are found in countries as far-flung as Croatia, Pakistan and Iran.
Wow, I didn't know that even Croatia holds fashion weeks!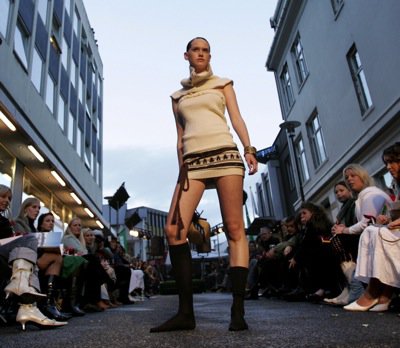 Fashion Week in Reykjavik!
Fact #5
Each festival has more than 100 events, including runway shows, charity events, gala dinners and accessory showcases. The big designer names will show during the main week, while most smaller and mass labels will show before or after that.
This is probably the reason why Fashion Week are like the Oscars of the fashion industry.
Fact #4
Each of the Big Four holds two shows a year - the fall/winter collections from February and the spring/summer collections from September. The shows are timed ahead of the actual season so that buyers can place their orders and have them arrive at stores** in time for the seaso**n. It also gives fashion magazines time to drum up breathless editorials to hail the arrival of the season's must-have items.
That makes sense. They actually showcase the spring-summer collection before the season actually arrives - so that by the time summer's here - fashionistas like myself will already be salivating over the clothes!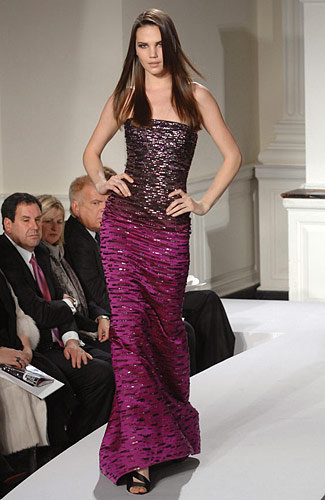 Oscar de la Renta Fall-Winter 08/09 Fashion Week Runway Show
Fact #3
New York Fashion Week is the oldest, having been inaugurated in 1943 by fashion publicist Elenor Lamber who wanted to give American designers a chance to showcase their works and to draw attention away from fashion-stalwart Paris. The newest of the four is London.
Let us thank all the fashion gods for Elenor who first brought fashion week to the Big Apple.
Fact #2
Fashion Weeks started out as trade-only events that were open to buyers and manufacturers. But over the years, they have become glamorous entertainment and media events, attracting celebrities to its hallowed front rows.
I really wouldn't mind getting front-row, VIP seats in one of those Fashion Week shows!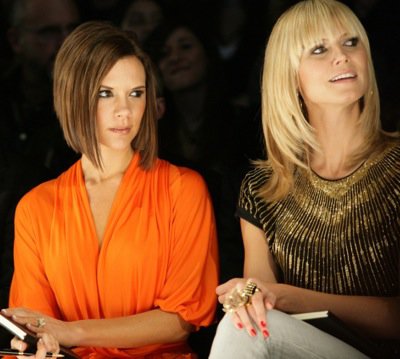 Victoria and Heidi at Mercedes-Benz Fashion Week Fall 2008 doing "Project Runway" search
Fact #1!
Runway shows usually last from 15 to 20 minutes, although the waiting time for a show to start can run up to two hours - as was the case at the **Marc Jacobs spring/summer 2008 **show in New York last season.
I would've thought that fashion shows actually lasted longer! An hour, at least!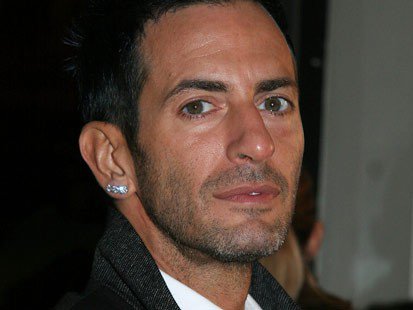 Marc Jacobs at Spring 2008 New York Fashion Week