Halloween is just around the corner, and it's time to transform your home into a spine-tingling, eerie wonderland. If you're a DIY enthusiast with a penchant for decorating, you're in for a treat! eFavorMart is the event industry's best kept secret that gives professionals and DIY entertainers manufacturer direct pricing and quality. We're here to help you create a Halloween atmosphere that'll leave your guests spellbound. In this article, we'll guide you through some fantastic décor ideas to add dramatic effect. We've been in the party business for over 20 years and know that special events and holidays are more fun when you can bring a vision to life for less than big box retail prices and know you'll get more occasions out of durable décor.
It's time to up your Halloween game. While most homes have their inventory of skeleton's, witches and spookables, it's easy to take your home to the next level with a variety of easy to execute décor items that add a touch of creativity and personality that sets your home apart. This year, we're seeing a blend of more colors than the traditional orange and black, photo-worthy tablescapes and lighting to set the tone.
With Halloween falling on a Tuesday, it's always a rush to get work done, get the kids back from school and ready for the big night. We're not sure about you but there always seems to be a few last-minute tasks to complete a costume, order a pizza or grab another bag of candy because we already ate half of it the week before. Take the stress out of last-minute tasks by setting the table & house up the weekend leading up to Halloween so you can enjoy more time with friends and family on the day of or better yet, host a family and friends party to get a bit more milage out of the costumes.
Get ready to conjure up a Halloween haven that's sure to impress your neighbors and guests.
The foundation of any Halloween décor starts with a bewitching color palette:
• Black & Orange: The classic partnership of colors for darkness and mystery with a touch of autumn.
• Purple: Adds a touch of regal and mystical charm.
• Green: Think witches, goblins, and eerie potions.
• Red: Like the inside of Dracula's cloak, it adds a chilling touch to the room.
Fun Facts: ,Over 70% of households plan on participating in Halloween this year. Spending is up for the big 3 – Candy, Costumes and Décor with households spending an average of $108 on Halloween. 11% of dogs will be dressed as a hot dog on Halloween this year. National Retail Federation, 2023 Halloween Report.
Now, when it comes to décor items, we like to choose items that can be repurposed for more than one occasion. That means durable and versatile. With that in mind, most of our products are used by professionals for their clients or venues. Think dozens of weddings a year, an NFL stadium suite or a winery that hosts events. For the home, choose colors and items that could meet your needs at Thanksgiving, a high school homecoming party, or New Year's Eve. That doesn't mean you'll reuse every item each time, but you'll be adding to your inventory of entertaining décor.
For Halloween, let's look at some core elements we see the pro's using to make for memorable moments.
1

Haunting Tablecloths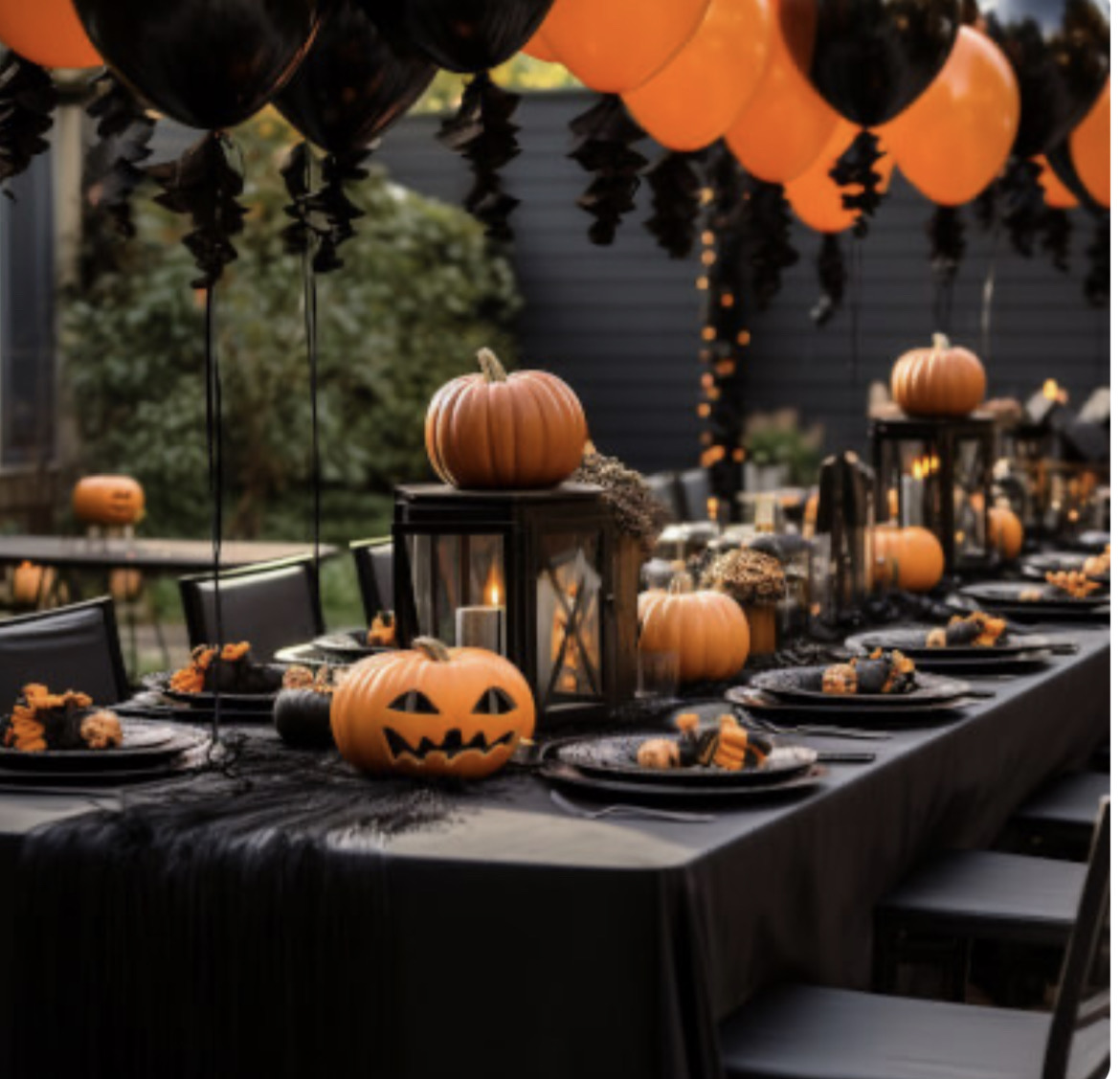 Choose tablecloths in your preferred Halloween color scheme. Whether it's solid black, orange, or a pattern, here are some ideas that can add to the atmosphere and make for post pumpkin carving clean up a breeze:
Solid Colors: A simple yet effective way to set the tone. Allows the accessories to 'pop'.
Lace: For an eerie, Victorian-inspired theme.
Sequin: Adds a touch of glamour to your haunted soiree.
2

Layer the Look with Table Runners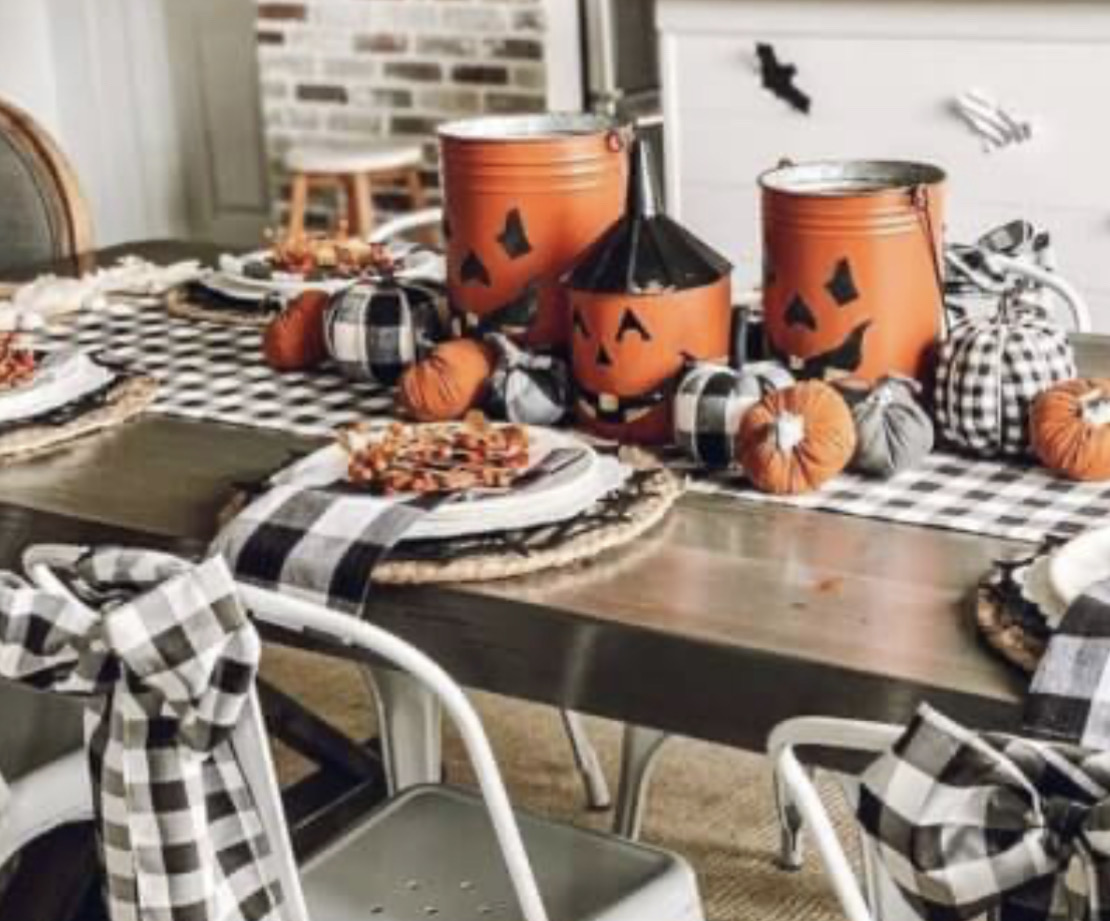 Table runners are a fantastic way to add depth and texture to your Halloween table. Add contrast to your tablecloth for an extra layer of spookiness. They can also be added as an accent to coffee tables or the fireplace mantel to stretch the theme across the home.
• Burlap: Rustic and perfect for a haunted farmhouse theme.
• Accordion Crinkle: A chic purple crinkle design dials up the mystery of any Halloween table.
• Lace: Black lace creates an eerie contrast.
3

Charger Plates for the Win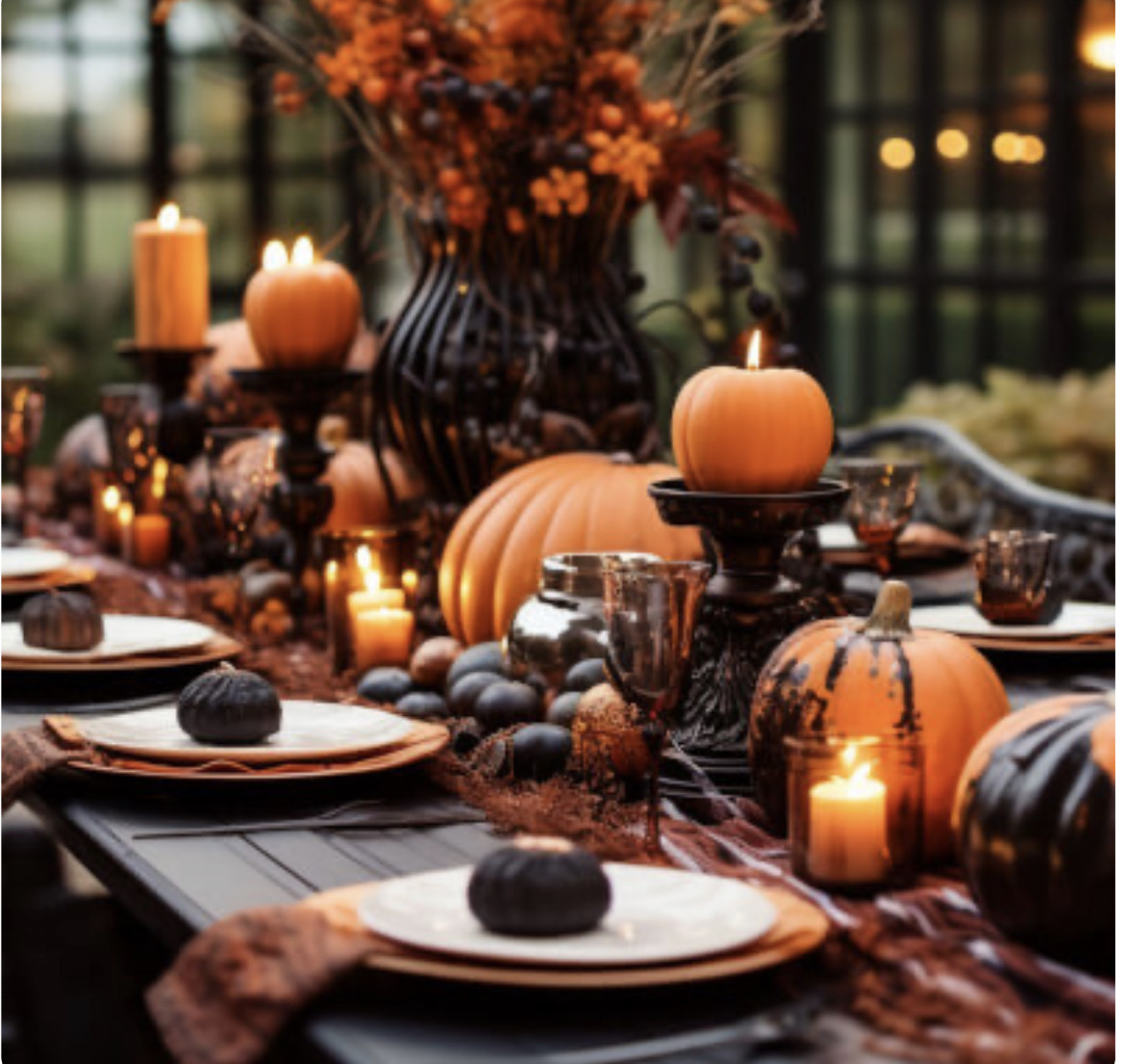 Don't overlook an added element of color for the Halloween Tablescape. Charger plates are an inexpensive way to dress up a table even if you're using disposables to make your life easier during the post trick or treat candy inventory count.
Silver: Create a medieval vibe with a metallic charger.
Black: Add contrast to your orange tablecloth with bold and black.
Glitter: Sparkle like stars on a haunted night.
4

Lighting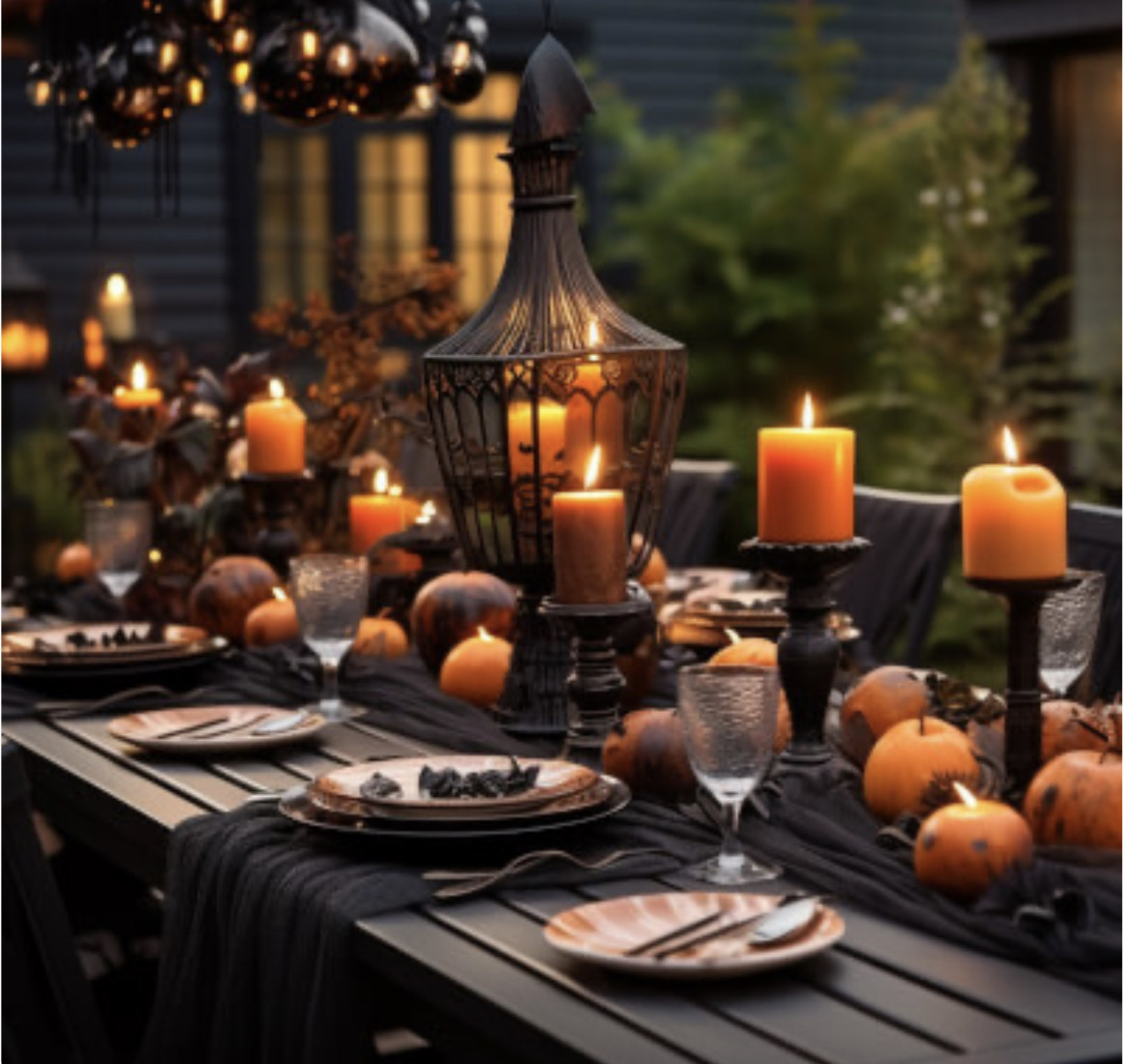 Plug them in or flip the switch for instant elegance. Lighting sets the mood for your Halloween theme.
• String: Warm glow,starrypurpleor ghoulish green sets the stage.
• Flameless LED: Play it safe with this candle alternative for pumpkins,mantelsandwindow sills.
• BOO: From 6 to 20 inches tall, spell out the night in light up letters.
• Uplighting: Create outdoor atmosphere with amazing purple uplighting.

With eFavorMart's wide range of affordable and versatile times, you can easily transform your home into a spine-tingling Halloween wonderland. Whether you surprise the kids when they come home from school or make it a family activity, there's plenty of room for creativity. Add on themed napkins, balloons, and favor bags along with disposable flatware and plates and you've got a one stop party shop. For more inspiration take a look at our Shop the Look Halloween section. With the right decorations and a touch of creativity, you'll turn your Halloween celebration into a hauntingly beautiful experience that your guests will never forget.
Want news and updates about this topic?
Sign up for updates