Springtime means warmer weather which means… dresses! All winter long I've been waiting to wear a light, flirty frock, and now that the weather's finally changed, it's time to find my tights and flats and find some cute new dresses! I love the new line of them by Jack by BB Dakota… they're so unique and adorable! If you're on the prowl for a new dress or two, keep reading! Here are 7 cute dresses by Jack by BB Dakota.
---
1

Manor Estate Dress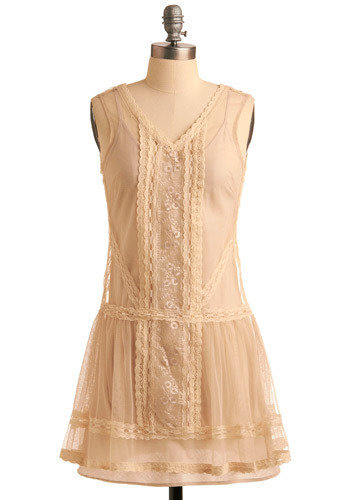 Price: $74.99 at modcloth.com
Is this the same dress your great-aunt Jenny is wearing in that photo of her from the 1920s, where she's wearing that felt cloche hat and string of pearls? Why, no, but it sure looks like it, with the same delicate lace and eyelet in the same shade of ivory. It's gorgeous, isn't it?
---
2

Blue Mountains Dress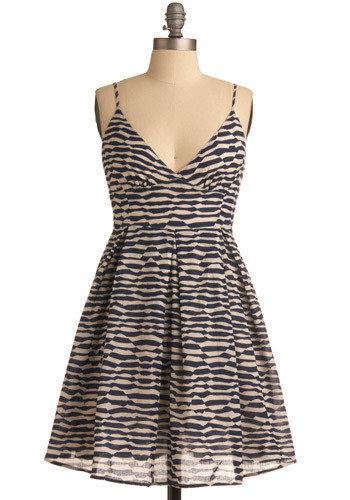 Price: $59.99 at modcloth.com
It's hard to decide which details of this beautiful dress I love the most. Is it the pretty pattern, the adjustable spaghetti straps, or the flattering, waist-nipping lines? Perhaps it's all three, plus the ease of wear, for all you have to do is add a pair of wedges and a wrap and you're ready for a day at the office or a stroll down the boardwalk.
---
3

Let It All Pinstripe Dress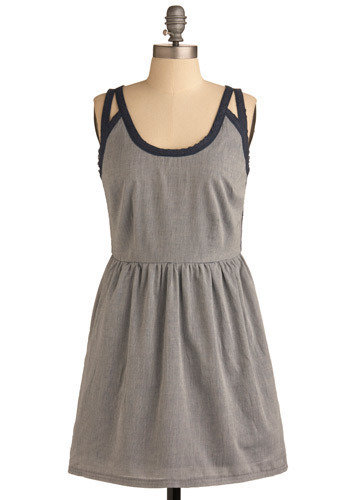 Price: $59.99 at modcloth.com
This is the perfect Saturday dress, casual and airy and pretty as can be. The back is open-knit, with a zipper all the way up, trimmed in lace. The front is tiny pinstripes, with the same blue lace edging. Pair with high-top Chuck Taylors and a hoodie, or with skimmer flats and a cropped blazer. Cute!
---
4

Flight as a Feather Dress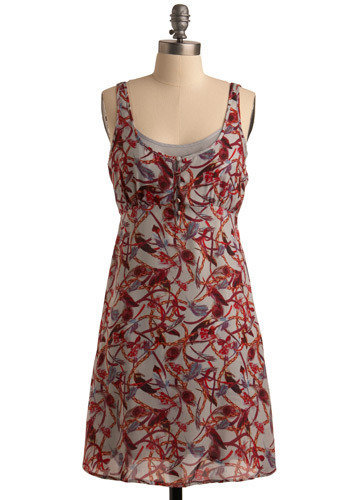 Price: $59.99 at modcloth.com
Take a second look at this dress, and you'll see clearly that this isn't a floral print, but rather a feather print, all in rich reds and browns. It's positively perfect for every event or occasion, from guest-at-a-wedding to Sunday-morning-in-the-pew. Add a sheer cardi and a pair of peep-toe heels and your ensemble is complete.
---
5

Yes Ma'am Dress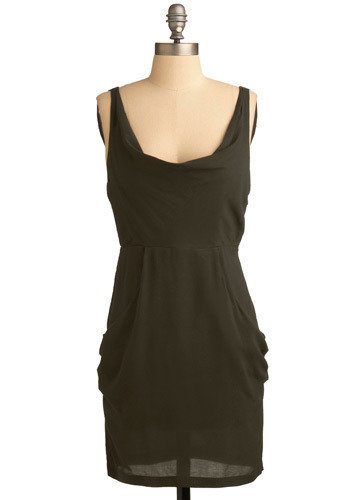 Price: $54.99 at modcloth.com
Now that spring has sprung, it's time for a new LBD to add to your collection, and this might just be the one. Its draped bodice is flattering, and just low enough to accommodate a necklace, and the sides each boast a handy pocket. But wait! It brighter light this dress actually appears deep olive green, flattering to most skin tones… nice!
---
6

City Streets Dress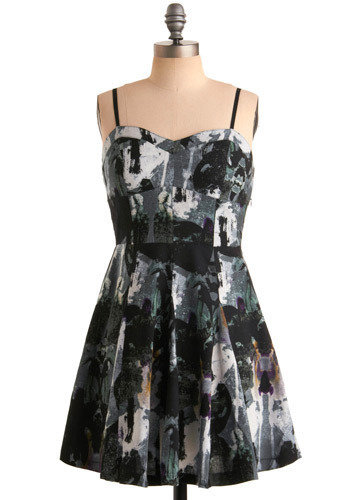 Price: $64.99 at modcloth.com
Here's another dress in a pleasing pattern, with spaghetti straps and a row of tiny cloth-covered buttons up the back to ensure a proper fit. Add a cropped black or gold cardigan, and opaque tights, and you'll shine on date night. And if you adore the dress, just know there's a skirt in the same pattern, too.
---
7

Casting Call Dress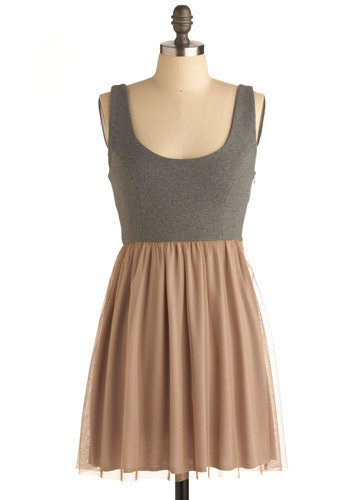 Price: $54.99 at modcloth.com
This may look like a regular tank dress, casual enough for Saturday errands but still dressy enough for the office (with an cardi over the top). The skirt is a nifty neutral, the top a heather grey knit. Oh-so-pretty… and wearable with just about any of the shoes in your closet.
With so many darling dresses and fun frocks to choose from, it's going to be difficult to pick a favorite… but I adore the Flight as a Feather dress… that pattern is exquisite! Which of these cute dresses by Jack by BB Dakota do you like best, and what would you match it with?
Top image source: vipcrunch.ru
More
Comments
Popular
Recent