CQ Visits WAGs Boutique ...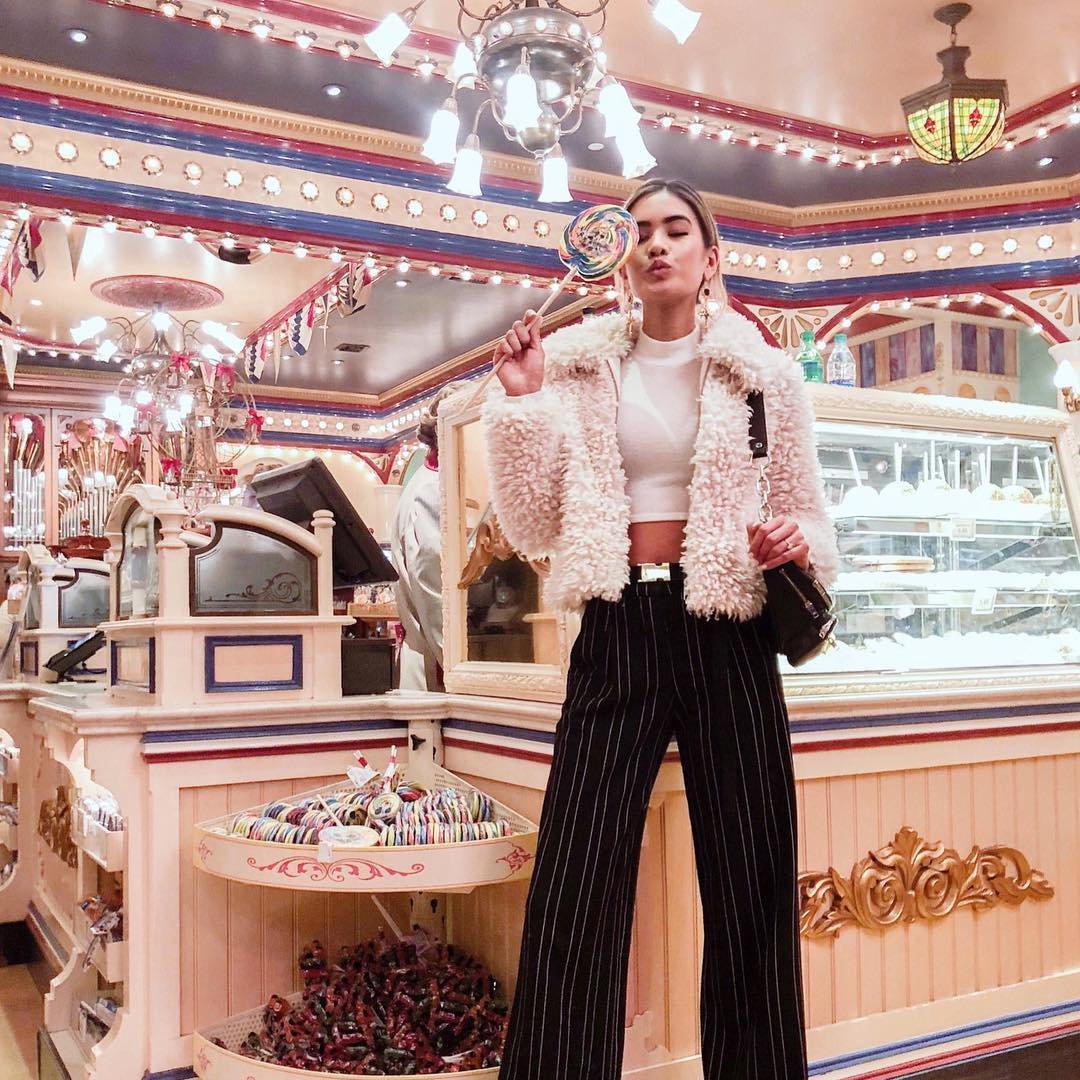 I have been tuning into WAGs Boutique for a whole two weeks now which I think qualifies me as a WAGs expert. The fact that I can only remember two of the WAGs names and still have no idea who their footballer boyfriends/husbands are or which teams they play for, matters not as WAGs Boutique is all about fashion and that's my forte. So when I discovered that the WAGs stores were not too far away from Shiny Towers, Isabelle and I took it upon ourselves to pay the WAGs a visit and just like their reality TV show, we were left disappointed, bored and wondering where the heck everyone was.
Despite showing footage each week of queues of people lining up to get into the WAGs boutiques, we were rather surprised to find no crowds what-so-ever. In fact, besides a handful of customers scattered between the shops, there were more camera crew lurking around than actual customers. I was baffled. Where were the bustling crowds? The screaming fans? The token WAG crying in the corner on her mobile yelling at her boyfriend for being a f*****g twat. Nope, nothing. The street outside was as bare as my four-year-old cousin's bottom. So much for getting vox pops from the queues of eager fans.
Inside the Bows boutique and as we tried to duck the ITV2 film crew, we were greeted by perhaps the nicest security door man in the world. I almost felt sorry for him as he stood there shifting his weight from foot to foot, desperate for anything to happen - but nudda. Not even a cheeky shoplifter could be scrounged up to add a bit of excitement. Eventually we found the rest of the shop hidden away downstairs - otherwise known as the Great Ormond Street charity department. The popular pink hoodies may have sold out long ago but there was plenty of charity t-shirts still available (£34.99). I tried a pink one on and had to go for a medium which was still a bit snug. Somehow I forgot their were clothing designed for size nothing preteens and their wannabe WAG mums. Although I did manage to overhear Julie proudly boast that she won store manager for the week... as the only WAG who seemed to actually do any work, she sounded proud as punch. First on her agenda has to be securing more stock, like the pavement outside, the shelves in Bows were becoming just as bare-bottomed.
Over at Better Halfand Isabelle instantly fell in love with some gorgeous donated Laura Lees dresses (all the proceeds of the boutiques go directly to charity). This store definitely had the edge over Bows in terms of design and quality of stock. We were also led down some dark steps to find the rest of the store waiting for us downstairs. More charity hoodies - Better Half decided to create their own following the huge success of Bows' hoodies. There's nothing like variety amongst clothing boutiques. One tip for Better Half - people can actually see shop window displays, that's why they're made from windows. Throwing your empty sandwich containers and coffee cups in the front window does not look pretty!
Every now and again we would see a WAG pop out from behind a rack or store room, but overall it was pretty clear that few of them were there to actually work. At one point, we witnessed WAG brat, Michaela rudely snap at a customer when they asked her whether the rest of her store was located downstairs, those pesky customers! From the looks of things, clearly the show was desperate for anything to happen which could keep their viewers tuning in each week. This was evident from the silly schoolgirl behaviour and occasional gossiping that a fellow WAG was crying when she actually wasn't. By the end of our visit, we were somewhat relieved to escape the stacked heel, tangerine skinned, designer handbag world that is the WAGs Boutique. We can't say it was terribly enlightening or even inspiring especially when so many people work and save their backsides off to one day own and run their own clothing boutique. I guess the only solution is - pull a footballer and ITV2 will give you your own.
WAGs Boutique airs every Tuesday at 9pm on ITV
{{#comments_count}} Show Commnents ({{comments_count}}) {{/comments_count}}