Bat for Lashes Los Angeles Show!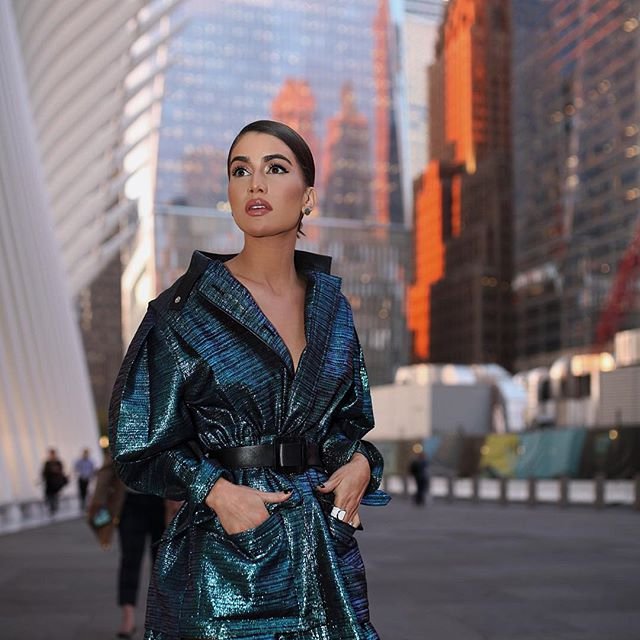 well hello hello hello! the other night i was able to attend **bat for lashes** (featured here on monday) last show here in the states (they hail from brighton UK) when they played LA's spaceland over in silverlake - sometimes i hate to go out during the week but most of the good shows seem to land on a weekday! i arrived about 10pm - i should have gotten there a little later - the gals didn't take to the stage until around 11:50 - i was growing a bit tired from standing on my feet (the opening act right before them didn't do it for me) but all that changed once they came out! the group is the brain child of natasha khan who was exotic & stunningly gorgeous in person (she's pakistani & english) her bandmates include ginger lee, abi fry & lizzy carey - they were all dressed in gypsy/hippie type outfits - natasha had a cute gold sequined headband on - with streaks of silver glitter on her face - she was really adorable & princess-like!
i've been listening to & enjoying their debut album fur and gold (just nominated for a '07 mercury award!) for a few weeks now (it was officially released in the states this past tuesday on caroline records) but nothing could compare to seeing them live - it was a magical & ethereal set comprised of most of the tracks on the album plus a bonus song 'moon & moon' - they played 'musical chairs' throughout the hour long set - each swapping & playing a variety of instruments including tambourines, violins, violas, guitars, keyboards, bells, an autoharp - even a large wooden stick ms. khan banged on a box during 'sarah'! her haunting & beautiful vocals bring up a number of influences & vibes of such acts as björk, pj harvey, kate bush, and even hints of my darling tori amos...
my favorite track is 'what's a girl to do?' and the way cool video is posted below - along with the video for 'prescilla' - another great song! i predict we'll be hearing a lot more about **bat for lashes** - ms. kahn offers up a nice fantasy like change of pace from the normal pop grind - i've got my eyes on this creative creature! many thanks to ms. sarah for first turning me onto them (oh my gosh - i'm a tough & picky blogger to pitch stuff on...but if i'm into it - i try and do it up right!) plus thanks to my pal gil who provided excellent company! (and i did spot kate bosworth in the crowd who looked great in person) popbytes over & out for tonight - xxoo!
what's a girl to do?****prescilla
{{#comments_count}} Show Commnents ({{comments_count}}) {{/comments_count}}