All the invites for your Halloween party have been sent out and now you're just waiting for your guests to RSVP. While you do that, you can decide what to serve. And while you're on the subject of food, why don't you look into these 8 Halloween-themed dishes for serving food or candies at your party?
---
1

Ghost Bowl

Price: $28 at etsy

These three ghosts actually look cute and not scary at all. I am partial to white dishes so I'd definitely go for this design if ever I decide that it's important to have Halloween-themed dishes in my kitchen. The seller also makes those pumpkin ceramics so you might want to check out her shop.
---
2

Spider Web Bowl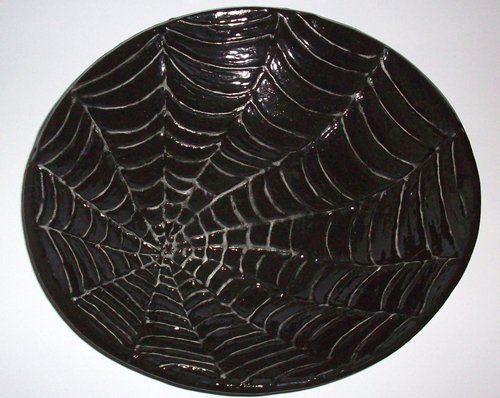 Price: $50 at etsy
Lovingly (or frighteningly?) handmade, this spider bowl will be perfect for serving an appetizer for your Halloween party. Perhaps an appetizer that you can actually design with spiders? Not real, of course.
3

Skull Plates

Price: $10 at etsy

Now these are cute and classy. Love the color, too! I reckon that you can use these all year round. With plates this cute, you can use them for your Christmas, birthday, and first-day-of-summer parties.
---
4

Crown of Thorns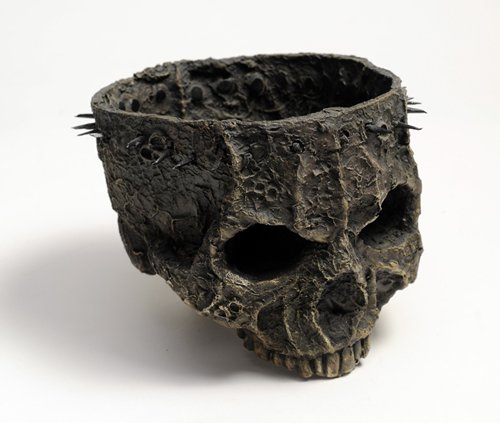 Price: $120 at etsy
Talk about scary! Using this for a Halloween party is a great idea but if you are of the Gothic persuasion, this bowl can also be a perfect accessory for your home. This is made of polyurethane resin.
---
5

Frankenstein Portrait Plate

Price: $49 at etsy

This is an antique plate that was altered by this talented seller. I think this is the very definition of "weird-cute". I cannot imagine eating off this plate, though. How would you feel eating while Frankenstein looks at you like that?
---
6

Bone Bowl

Price: $30 at etsy

This is made of resign but it looks like real, doesn't it? I bet kids will love this candy dish. Again, after the party, you can use it for storing your rings or keys or coins.
---
7

Dead Men's Teeth and Dead Men's Bones

Price: $20 at etsy

Now if you are planning to have a romantic Halloween coffee date (is there such a thing?), this set will be perfect. I am thinking that you can also use this set for the after-party clean-up. A dose of espresso and you will have all the energy you'll need to take off those fake cobwebs, scrub that strange red carpet stain, and deal with the yard pumpkins abused by the neighborhood kids.
---
8

Striped Skull Dish

Price: $65 atetsy

Very party-ready! Love the colors and design of this dish. You can use it for food but I think it will be a great candle-holder. Because who said your Halloween decor need to be white, black, orange, or red?
---
Comments
Popular
Related
Recent