Face scrubs are great for exfoliating. A face scrub once a week can help refresh and rejuvenate tired skin. Scrubs containing fruit extracts can prove to be a deliciously refreshing treat for the face. If you're a fan of facial exfoliation, take a look at a few of the fruity face scrubs below.
---
1

Mario Badescu Kiwi Face Scrub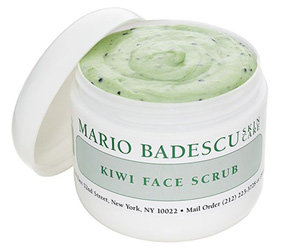 Price: $15.00 at shop.nordstrom.com
This face scrub contains non-irritating kiwi seeds and mineral-rich seaweed. This formulation is designed to gently exfoliate skin to reveal a smoother complexion. This green concoction comes in a handy tub with a twist top lid. This sweet smelling scrub would be a nice weekly treat.
---
2

Kiehl's Pineapple Papaya Facial Scrub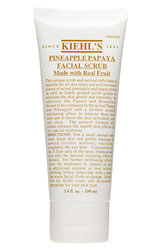 Price: $28.00 at shop.nordstrom.com
Fruity face scrubs are great exfoliators. This particular facial scrub is suitable for all skin types. It contains small pieces of pineapple and papaya fruit, as well as finely ground scrub grains. The formula also contains vitamin oils which enhance the overall effectiveness of the scrub.
---
3

The Body Shop Vitamin C Microdermabrasion Treatment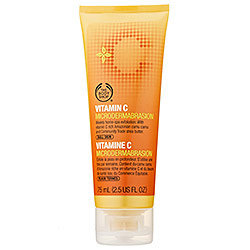 Price: $20.00 at sephora.com
For those wanting a more intensive treatment, this microdermabrasion kit may be worth a try. This scrub contains ultra-fine exfoliating particles of garnet, is enriched with the camu camu berry, and encourages collagen production. The inclusion of Vitamin C enriched ingredients in this scrub is intended to leave skin feeling fresher and brighter.
---
4

St Ives Apricot Scrub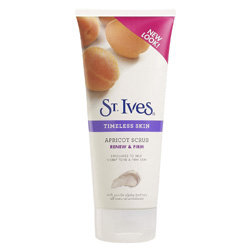 Price: $3.29 at target.com
This apricot scrub is a cheap and cheerful option. The formula is grainy, as are most facial scrubs, and it smells fruity and fresh. It is an all natural formulation and does not contain alcohol. I'd avoid using this scrub on a daily basis, so treat yourself to it once a week.
---
5

Neutrogena Pink Grapefruit Face Scrub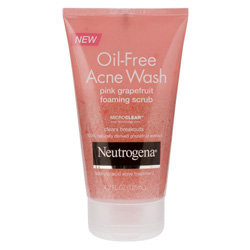 Price: $5.25 at target.com
This pink grapefruit scrub is quite nicely scented. It is designed with acne users in mind, so take this into consideration if you have sensitive skin. This scrub has a foaming formula and is oil-free. Neutrogena offer a range of products and this is just one of its fruity face scrubs.
---
6

Soap & Glory Scrub Your Nose in It Face Scrub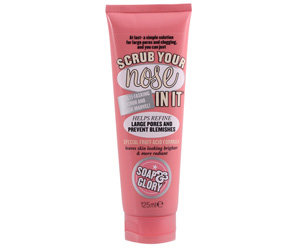 Price: $12.91 at asos.com
This face scrub can be used as an exfoliator or as a face mask. This scrub has a special fruit acid formula, and contains Diatomaceous Earth and Montmorillite Clay. The purifying clay mask aspect of this formula is intended to absorb excess oils. Simply massage into your face for exfoliation or apply a thin layer and leave for a face mask.
---
7

Arcona 'Cranberry Grommage' Exfoliant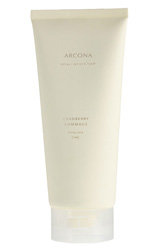 Price: $75.00 at shop.nordstrom.com
If you want to splurge, try out this cranberry grommage exfoliant. It contains salicylic acid, volcanic minerals, and fruit enzymes. Cranberry and raspberry enzymes are used to help minimise the appearance of pores. These fruits contain antioxidants and are intended to protect the skin from free-radical damage.
---
8

Pangea Organics Egyptian Geranium with Adzuki Bean and Cranberry Facial Scrub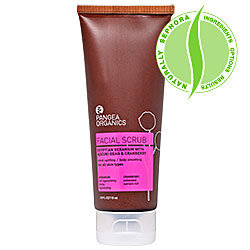 Price: $32.00 at sephora.com
This is a double-action exfoliant. It contains both enzymatic and mechanical exfoliants. Simply put, the fruit acids help clarify the skin and ground-up adzuki beans slough away dead skin cells. As far as fruity face scrubs go, this is full of natural ingredients.
What does your skin care routine consist of? Would you consider using any of these fruity face scrubs?
Top Photo Credit: From Nature With Love
More
---
Popular
Recent