COMMENT
How exciting when summer changes to fall! Hot, sweltering days melt into cool, crisp breezes. How do you prepare for autumn? What do you look forward to summer changes to fall? Here's what my family can't wait to do!
1. Long Walks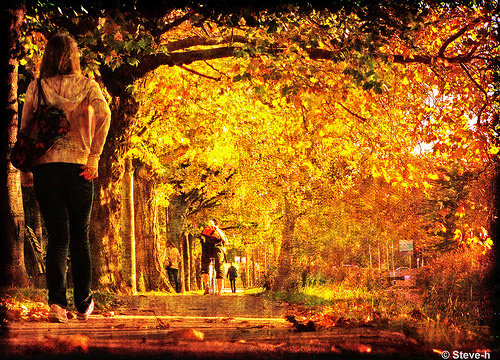 Don't you just love taking long walks with someone you love? But the heat of summer makes it almost impossible to do so. With autumn just around the corner, you can take lots of long, romantic walks. Or go by yourself and enjoy the beauty and peacefulness of the changing of the season.
Pull out the Sweaters
Explore more ...