As a child, I had fond memories of stashing away coins in my piggy bank. As I grew up and gained a bank account, piggy banks took a back seat. However, I've recently rekindled my love of piggy banks and listed a few that you should check out. If you're going to save money, why not save it in style, right?
---
1

Trumpette Rhinestone Piggy Bank
Price: $126.00 at barneys.com
This piggy bank is definitely one for the grown ups. This ceramic piggy bank is handmade and is covered in rhinestones. I love this flashy design. Fill it up with coins, and maybe you'll save enough to buy another one!
---
2

Buddha Peace Bank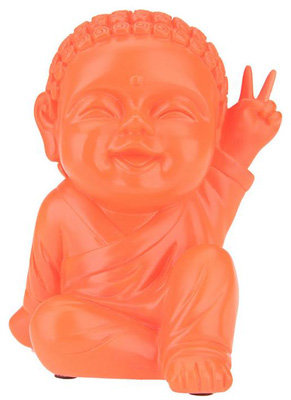 Price: $10.00 at urbanoutfitters.com
I love the quirky design of this bank. The design depicts a cheery, peace-sign throwing Buddha. It's made from resin and features a coin slot at the back. Once full, try donating your money to a charitable cause and get some good karma in return!
3

Right on the Bunny Bank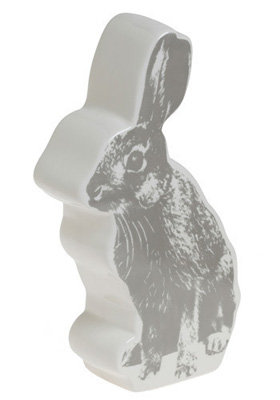 Price: $34.99 at modcloth.com
This bunny bank is as much decorative as it is practical. The rabbit-shaped ceramic design features a grey rabbit illustration screened onto the side. The coin slot can be located on the back, and a plug is situated underneath for the easy removal of hard-earned coin. This bunny bank will make it easy to hop into saving.
---
4

Call Me a Dreamer Bank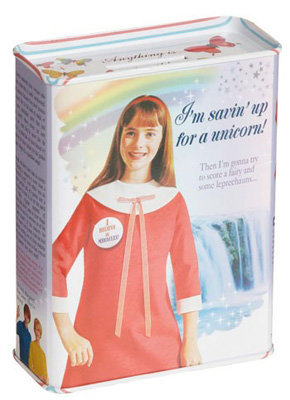 Price: $11.99 at modcloth.com
Dream big. That's what this money box is all about. The "I'm saving up for a unicorn" quote is what initially got my attention. The rest of the text on the tin is hilarious! Make the impossible possible with this money box.
---
5

Owl Bank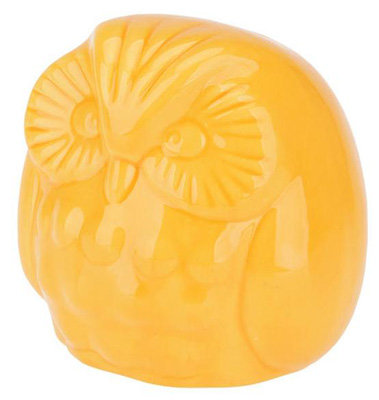 Price: $8.00 at urbanoutfitters.com
Owls are wise creatures, so who better to be looking after all your savings? This round, owl-shaped ceramic bank comes in a vibrant orange colour. It's the perfect size for all your small change. With a locking stopper situated on the base, there's no need to smash this one open.
---
6

Alex Marshal Bunny Character Bank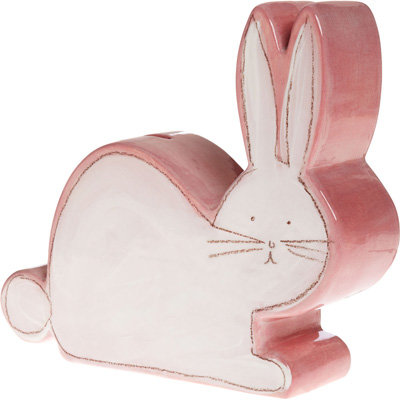 Price: $82.00 at barneys.com
This cutesy bunny-shaped bank is sure to win you over. It's made from earthenware clay ceramic and features a dusky pink and white colour combination. I love the simple line drawing of the design. This bunny bank is perfect for the young at heart.
---
7

Juliska Character Piggy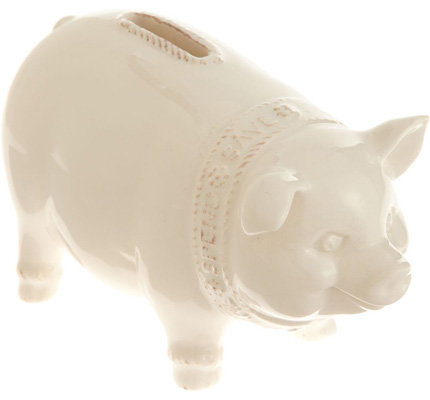 Price: $48.00 at barneys.com
This piggy bank is one for those with a conscience. All profits from this item will be donated to the Save the Children charitable foundation. How sweet is that? I also love the traditional and simple design of this piggy bank. It's almost a lifelike resemblance of a little piglet!
How do you store your spare change? Do any of these piggy banks catch your eye?
---
Popular
Related
Recent