Lots of people love a tan, and they can certainly look good, especially if you play it safe and use a fake tan. However, others are naturally very pale, which can also look great. It certainly has its advantages, and here I list some of the reasons why pale is a good look.
---
1

It's Natural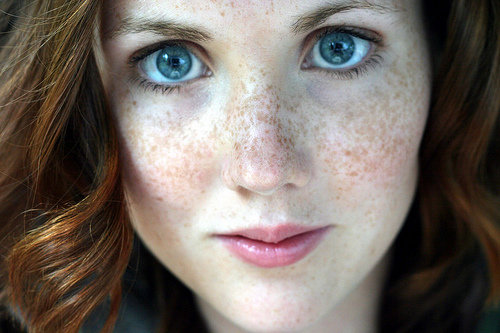 Photo Credit: lisahumes
If you're from Northern Europe, like me, you're pale for a reason! Celebrate your natural tone, rather than trying to change it (that goes for everyone, beauty comes in all shades!). I prefer to stick with my pale skin as I'm quite happy with it – and I'm too lazy for fake tan anyway. Plus I'd probably make a complete mess of it!
---
2

It's Safe

A tan may look good, but too much time on the beach can be very risky. Skin cancer rates are increasing rapidly worldwide, so staying pale helps avoid that danger. If you're pale, you're not designed to be out in the sun! We all need a little exposure to boost out Vitamin D levels, but wait until the sun isn't so strong, and make it short.
3

Stand out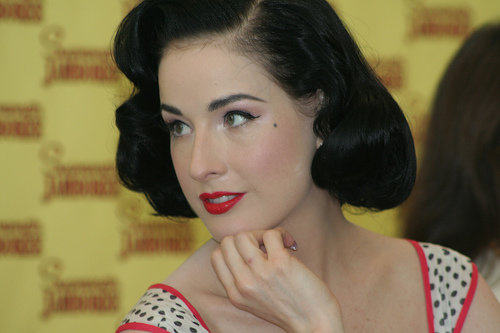 Photo Credit: Max Schiro
If everyone else is tanned, you are going to look different and original. Just look at Dita von Teese – her signature look of pale skin, dark hair and red lipstick is definitely old-school glamor. While I'm not quite as gorgeous as Dita, I like how my pale skin and blue eyes contrast with my dark hair.
---
4

Stay Young

Dermatologists say that much of what people think of as natural aging is actually sun damage. I don't mean to boast, but … okay, I do. At 41, I have very few lines and people think I am at least 10 years younger. That wouldn't happen if I'd spent years toasting myself on sunbeds. We all have to get older – but there's no sense in making it earlier than it has to be!
---
5

Back to the past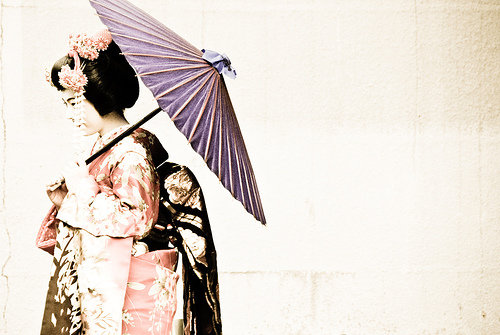 Photo Credit: manganite
Pale actually used to be more desirable! If you were tanned, it showed that you were a peasant and had to work in the fields. Rich people could stay undercover and thus stayed pale. It just goes to show how tanning is a thing of fashion. Don't be swayed by what's 'in' – a natural tan should be very much out of fashion.
---
6

Don't Listen

If you get any comments about 'pale looking unhealthy' or 'you need some sun', ignore them. Who cares what anyone else thinks? You don't 'need' a tan – there is absolutely nothing wrong with being pale. Wear shorts if you want, and ignore remarks about your white legs, it's just an opinion!
---
7

Gothic Glory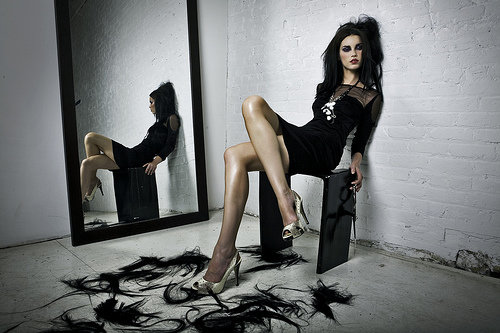 Photo Credit: Rekanyari
If you're a goth, or you love the gothic/vampire look, then you're on to a winner if you're pale. Whoever saw a vampire with a tan? Your lily-white skin will be a perfect dramatic contrast to all that black clothing.
Do you get comments about your fair skin – complimentary or otherwise? Do you love it, or have you always longed to be tanned? For all the reasons I've listed above – and many I haven't – be pale and proud!
Top Photo Credit: (cloudnine)
---
Comments
Popular
Related
Recent