According to fashion predictions, neutral will be huge this year. Some people are not very happy with this because they think that neutrals do not carry the same oomph as cool or warm colors. However, celebrities are not concerned about this as they proudly sashayed and partied in their neutral and pale gowns at the recent Oscars. Some of these photos are from the red carpet while others are from the after parties.
---
1

Diane Kruger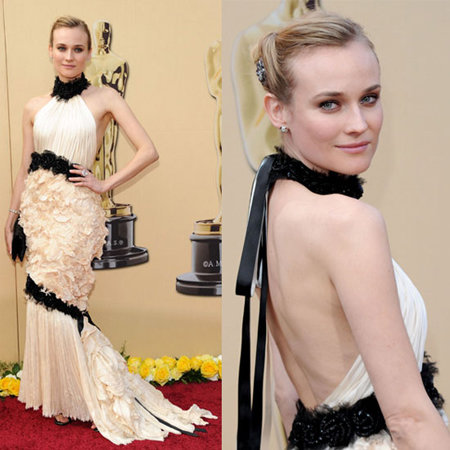 Pretty in Chanel. You know what I find lovely? The ribbon that ties the halter upper bodice to the neck. Very sexy. I love her neutral makeup, too. She went all out, didn't she?
---
2

Meryl Streep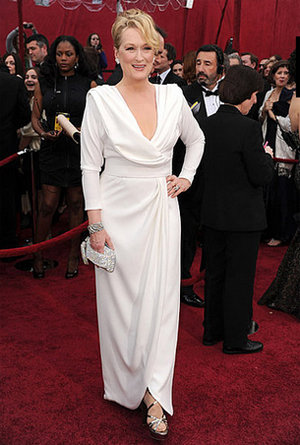 Very un-fussy and very Meryl, right? She is aging ever so gracefully. The dress was designed by Chris March, a former Project Runway contestant.
3

Cameron Diaz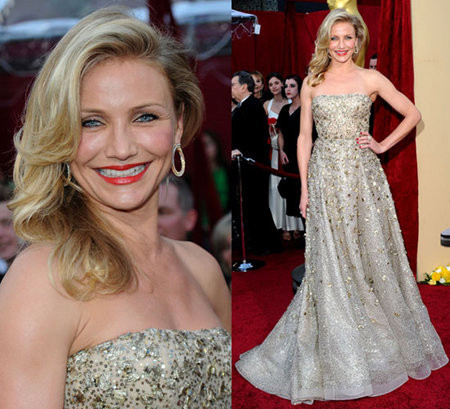 This Oscar de la Renta is giving me all kinds of deja vu. I'm pretty sure I have dreamt my wedding dress to be exactly like this!
---
4

Miley Cyrus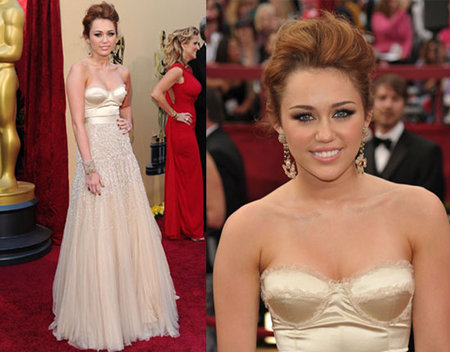 This girl should read some of our posts here in order to improve her posture. But awkward posing aside, I think this Jenny Packham dress is lovely. The top is HOT while the bottom is very princess-y.
---
5

Kate Winslet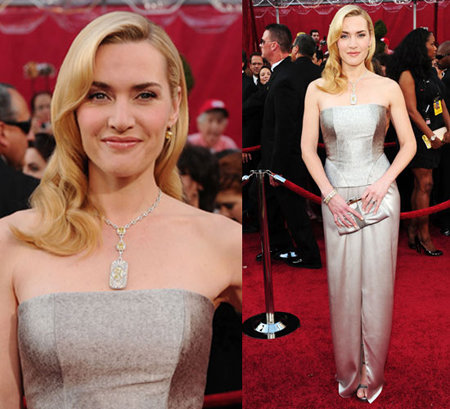 This lovely woman always looks gorgeous in gowns with sleek lines. She wore YSL.
---
6

Sandra Bullock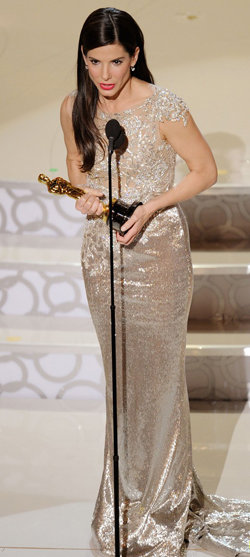 I loved Sandra's Best Actress award speech. This Marchesa dress is something else as well.
---
7

Jennifer Lopez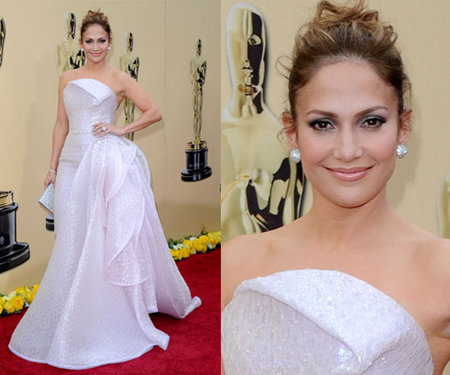 She wore Armani Prive. It was a bit awkward since Amanda Seyfried wore a similar gown. They should have had photos taken together, no?
---
8

Demi Moore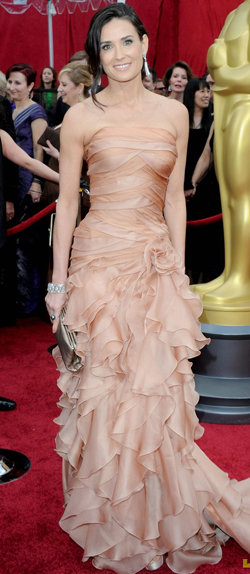 What a romantic look. This would have looked extra stunning in jewel tones but this color works we well.
---
9

Anna Kendrick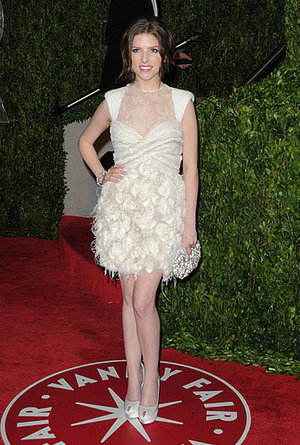 I see images of a modern Swan Princess. Her red carpet look was lovely but this one brings on the fun fit for an Oscars after party.
---
10

Sarah Jessica Parker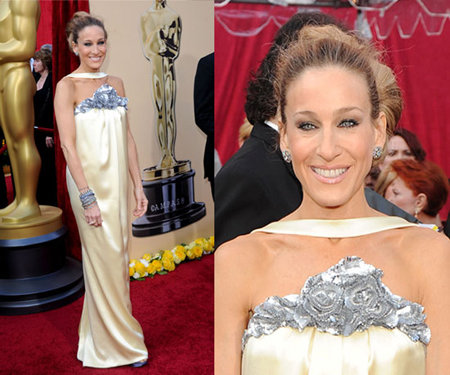 I still don't know how I feel about this haute couture dress. Do you guys like it?
---
11

Amanda Seyfried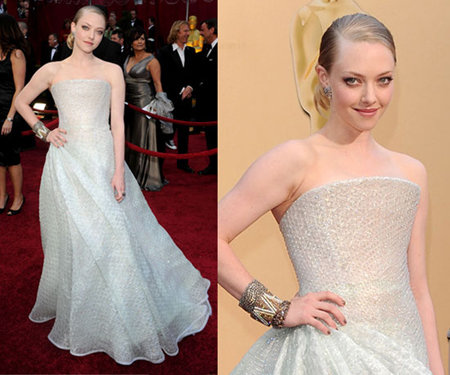 Amanda in Armani Prive, in my opinion, looked better than Jennifer Lopez. Love the hair and the stacked bangles, too.
---
12

Diana Argon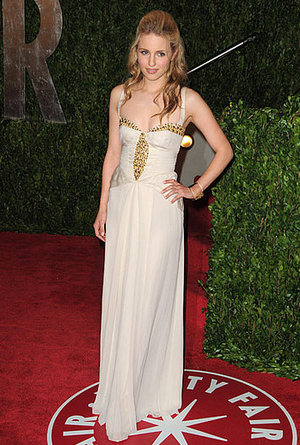 A goddess, this girl. She even did her hair in a way that makes her look more ethereal.
---
13

Kelly Osbourne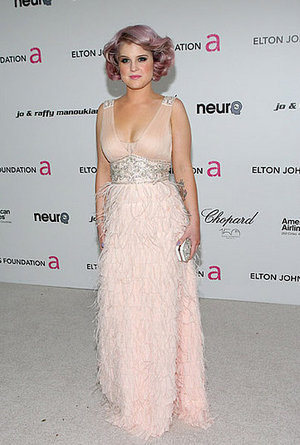 This girl has come a long way. It's amazing how she has transformed from one fashionably awkward rock star's daughter to an edgy fashionista.
---
14

Bar Rafaeli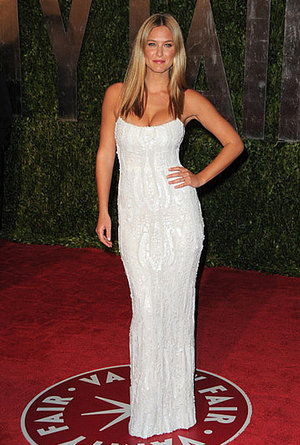 I was going to say that this looks like a wedding dress but then I realized that no priest will allow a bride to wear a neckline that low.
---
15

Victoria Beckham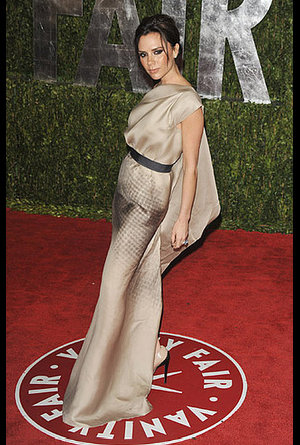 Look at her posing like it's the end of the world. Love the dress, though. It's her very own design, too.
Thanks to Popsugar and JustJared for the photos!
---
Comments
Popular
Related
Recent