Nicole Kidman Leaves Little to the Imagination in a Daring See-through Dress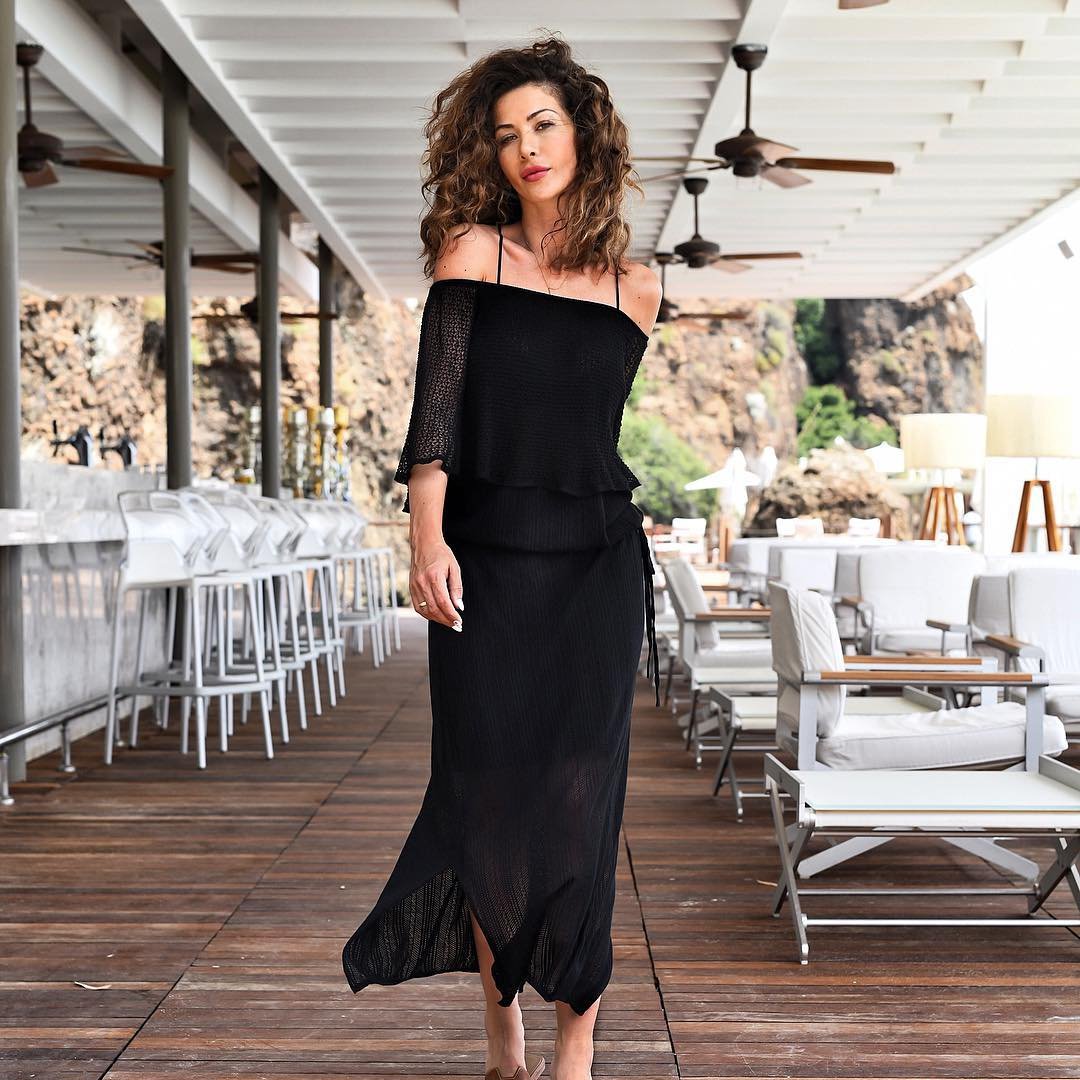 It was meant to be Keith Urban's night to shine, but it was his wife Nicole Kidman who really stole the spotlight at Australia's music industry awards.
Wearing a skin-tight and see-through black dress, all eyes were on the Hollywood actress, who made a surprise appearance on the red carpet at the Sydney ceremony over the weekend.
Kidman, who made time to catch up with singer Delta Goodrem, didn't appear entirely comfortable in her revealing outfit, pulling on a black coat just minutes after stepping out of her limousine.
Later that night, the 40-year-old cheered on her husband as he won best Country album for his compilation "Love, Pain & The Whole Crazy Thing."
Urban dedicated the win to Kidman, saying: "It would not exist without my wife, she was the inspiration for it. She is very prevalent in most of the songs."
He added fans shouldn't expect a duet from the pair any time soon: "I promise not to act as well, so it's a fair deal."
Kidman said she liked to listen to her husband's music "only in the kitchen".
"That's when I like to watch him play guitar," the Oscar winner quipped.
Kidman recently said she is "deeply in love" with her Urban, but was hesitant to describe their marriage as "happy".
The pair married in Sydney in June of last year but their newlywed bliss was short lived, with Urban checking into rehab for a 90 day stint just four months later.
The mother of two says that despite her strong feelings, love is no guarantee that the relationship will last.
She told US magazine Interview earlier this month: "My husband and I are committed to each other and deeply in love. That's how I would put it. We are working on staying in that place and hopefully we will for the rest of our lives."
Told by the magazine interviewer that she and Urban appeared happy together, she replied: "I don't ever say that.
"Partly because interviews are done in advance, and you never know where something's going.
"People's lives together are complicated and beautiful and that's what they should stay. They're very quiet. Complicatedly quiet. They don't need to be broadcast."
Meanwhile, Urban was honoured alongside veteran rocker Nick Cave, who last week described the Sunday night awards as tedious, was inducted into the ARIA Hall of Fame after a 30-year career, much of it based in London and Berlin.
Cave, 50, with former bands the Bad Seeds and Birthday Party, veered between punk, politics and love ballads, including Where The Wild Roses Grow sung with Kylie Minogue in 1996.
Cave's music featured in the "Shrek 2″ movie soundtrack.
He was also soundtrack composer for "The Assassination of Jesse James by the Coward Robert Ford", currently screening with Brad Pitt starring as the notorious U.S. outlaw.
Cave had refused an ARIA Hall of Fame place for six years and said he accepted his place only on the condition that former band mates and musical allies be included as well.
Australia's youngest rock veterans, Silverchair, became the most successful music act in the country's history, winning five Australian Record Industry Awards, or ARIAs, to eclipse John Farnham's record.
The band have sold over 6 million records worldwide and toured with the Red Hot Chili Peppers since beginning their career in 1992 aged 14.
"This is out of control. Can I hear a Hallelujah," frontman Daniel Johns said after winning best group, best rock album, best single and album of the year for their fifth album Young Moderns.
The Wiggles won Best Children's Album.
(Via Nicole Kidman leaves little to ...)
{{#comments_count}} Show Commnents ({{comments_count}}) {{/comments_count}}