Fall out Boy Got Streamed Live ...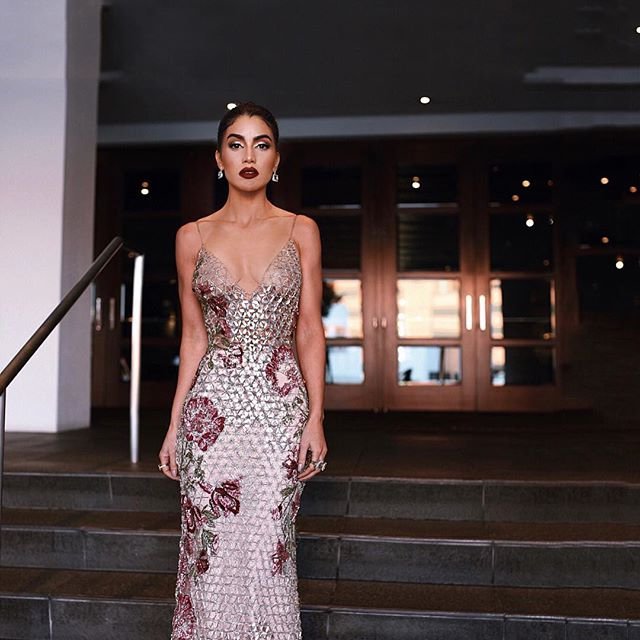 good evening! i'm a little backed up on my posts so please try to bear with me! i just saw an amazing set played by the super talented patty griffin over at the hotel cafe which was so brilliant (i'll do a more in-depth post on tonight's show later this week...) but i still needed to write about seeing fall out boy on saturday night where i caught them play at the roxy which was streamed live over on **AOL music** - so thankfully the show started on time!
i'll be the very first person to admit to not being a huge fan of the band (secretly i just wanted to see bassist pete wentz in person - oh i've got such a crush on him - i still can't believe he goes out with ashlee simpson!) but after running into my friend sam from filter magazine who provided lots of insight & tidbits about the band (she was more of a fan 'back in the day') i appreciated the show a lot more and the fans rocking out in the crowd were totally eating up everything the boys did - it was great to see the band's very devout followers have themselves an awesome time!
i was a drop out of my normal concert element but they really put on a great live energetic show! i also spotted avril lavigne's husband derek whibley (from sum 41) at the show (who was wearing his wedding ring but there was no sign of the wife) plus we saw dennis hof who you may know from HBO's cathouse series (about that legal brothel in nevada) overall by the end i had a rockin' fun time! you can watch the entire show by clicking over below - many special thanks to kelly who hooked me up and karen who took excellent care of us that night! popbytes over & out for tonight...xxoo!
» watch fall out boy's los angeles concert stream on AOL music
SETLIST
Our Lawyers Made Us Change the Name of This Song So We Wouldn't Get Sued
Of All the Gin Joints in All the World
Sugar, We're Going Down
The Patron Saint of Liars and Fakes
Nobody Puts Baby in the Corner
A Little Less Sixteen Candles, a Little More Touch Me
Thriller
Grand Theft Autumn/Where Is Your Boy
XO
Golden
This Ain't a Scene, It's an Arms Race
I Slept With Someone in Fall Out Boy and All I Got Was This Stupid Song Written About Me
The Take Over, the Break's Over
Dance, Dance
Saturday
PHOTOS BY - Kevin Winter/Getty Images for AOL Music LIVE!
{{#comments_count}} Show Commnents ({{comments_count}}) {{/comments_count}}