I'm always in love with the gorgeous photos my friend Shawna over at Poppies and Sunshine posts every day, she really has an eye for true beauty. Today was no different, I was over the moon about the stunning dresses from the Rucheboutique she gave us a glimpse of. If you love vintage, sweet southern style, casual summer dresses, come take a look at these...
---
6

Casual Romance...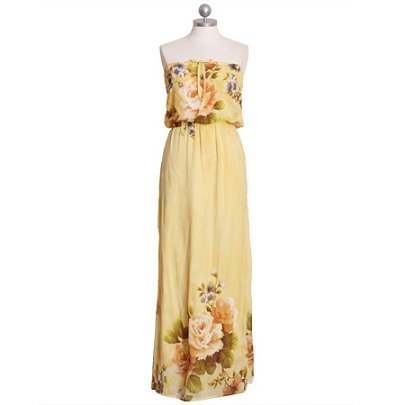 Price: $44.99
Can't you just picture yourself in this flowy **maxi dress **walking on the boardwalk holding your sweetheart's hand? This is a great dress for pulling over your swimsuitand slipping into your flip flops. I love the **romantic **look of the big beautiful blooms on the skirt and bodice, but also love how **casual **it is for a day at the beach.
5

Retro Daisy...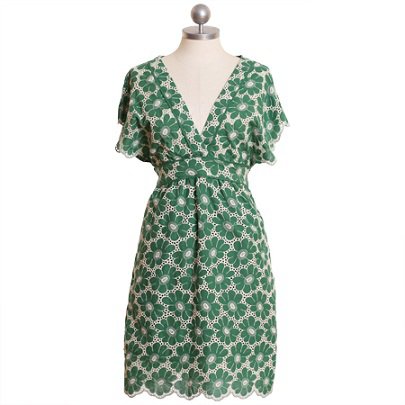 Price: $67.99
Put on your red lipstick, curl your hair, and wear your grandmother's vintagejewelry for a **casual retro **look in this lovely green daisy dress. I love the shape and the simple look of the green floral print, not too bright but not too boring.
---
4

Casual Cowgirl...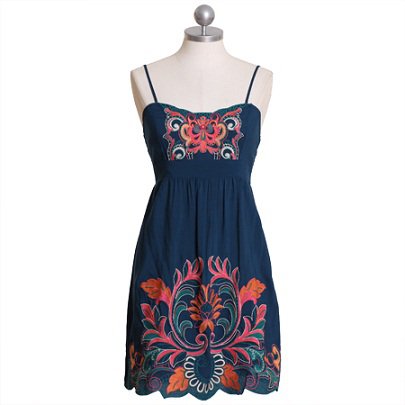 Price: $44.99
Going out with your friends to a **casual **country bar to dance and maybe do some karaoke? Then get those cowgirl bootson, find your best straw hat and slip into this pretty little embroidered dress. I love the contrast of the navy blue with the beautiful pink and orange print. Would you wear this with boots or flats?
---
3

Rainbow Bright...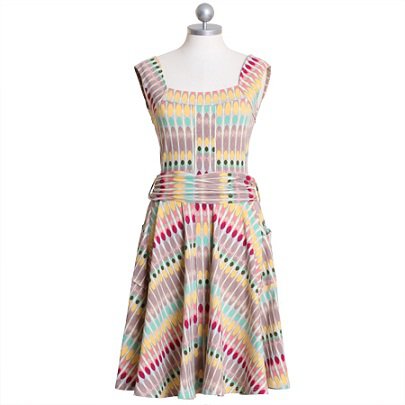 Price: $79.99
This adorable rainbow print dress just puts a smile on my face and would probably cheer anyone up who sees you wearing it! You could go casual with a pair of sandals and a few banglesor dress it up with a pair of hot pink heelsand sparkly earrings.
---
2

Causal Elegance...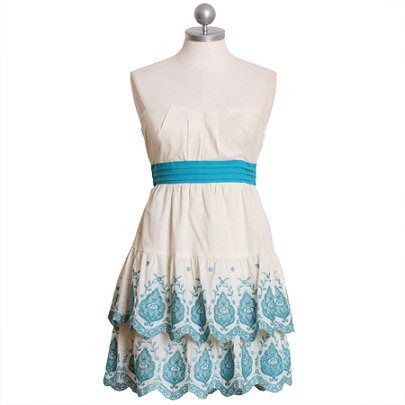 Price: $48.99
Is there a casual weddingon the beach this summer or maybe a little garden dinner party you need a **casual **but **elegant dress **for? If you wear a lovely dress like this tiered blue and white one you'll have everyone asking you to pick out their next outfit! It's eye catching, but casual enough not to take away from the bride or host of the party, and you don't want that!
---
1

Sweet & Sassy...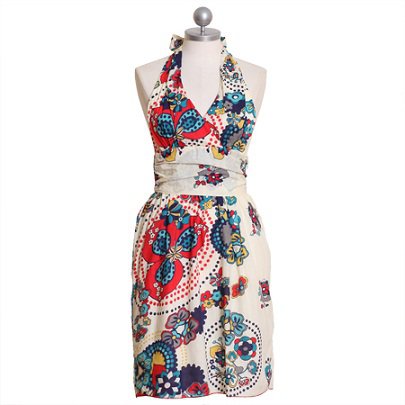 Price: $34.99
Are you looking to make a lasting impression on the third date or perhaps you want to spice things up in your marriage? This sweet and sassy **halter dress **paired with sexy heels and a pretty pink clutch will have your man wrapped around your finger!
Have you found the perfect casual dress to wear throughout the seasons?
Photos: Ruche
---
Comments
Popular
Related
Recent