'American Idol' Women Show off ...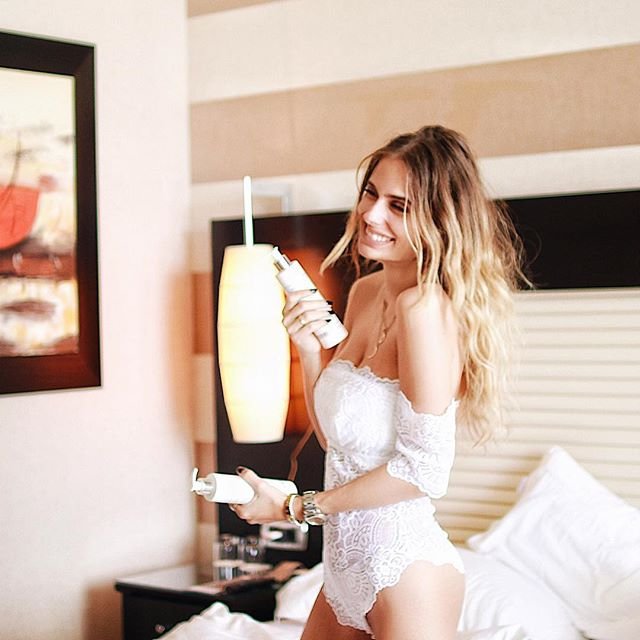 The girls of American Idol **continued to show that they are miles ahead of the guys. It is like watching a junior high football game one night and the NFL Playoffs the very next night when the women perform. **Melinda Doolittle and LaKisha Jones continued to lead the way. I would give a slight edge to Doolittle last night. Jordin Sparks and Sabrina Sloan also gave commanding performances. Everybody's favorite internet girl Antonella Babra improved this week and with another round of lingerie photos could advance to next week. **Simon **did reach out to Antonella and showed sympathy towards her and her scandal. Did anyone else laugh at **Ryan Seacrest **talking about a pickle on a man's chest? What was up with the black turtle neck? Did Ryan forget it was 70 degrees today in Los Angeles?
Here is a complete rundown and Bumpshack's ratings of all of the women from last night.
• Melinda Doolittle- Dr. Doolittle blew the roof off the place tonight. She is Dr. Jekyll and Mr. Hyde as far as the difference in her performance and personality when not singing. Melinda makes it very easy to pull for my Tennessee home girl. Look for Melinda to be in the finals opposite LaKisha.
• LaKisha Jones- She sounded better singing a Whitney Houston song than Whitney Houston sounded in her prime. LaKisha probably has the best shot at winning 'American Idol'. She has a compelling story, the fans love her and all of the judges drool when she performs.
• Jordin Sparks- Jordin sparked it up with a very impressive performance. She is very mature both on and off stage for a seventeen-year-old. She lists Christina Aguilera and Justin Timberlake as her musical idols. She reminds me of a young Chaka Khan. She will be back next week.
• Sabrina Sloan- Sexy Sabrina has a very toned figure and extremely curly hair which can at times distract from her voice. She gave one of the top four performances on the show last night and will be back for another week barring an upset in voting.
• Gina Glocksen- Da Glock did her best Evanescence imitation as the judges and most of America had been waiting on. She looked a lot more comfortable this week after looking very uptight in her formal dress last week. I am not a big fan of the style of music, but she did a good job and is a breath of fresh air.
• Stephanie Edwards- Steph is without a doubt talented, but she seems to get lost in the mix. She is overshadowed by Doolittle and LaKisha. I would expect for her to be back next week unless Antonella Barba surprises everyone again by making it another week. She is very classy and talented.
• Antonella Barba- I like this girl. I think every guy can appreciate her talent(s). Her singing was a good bit better this week as well. She also looked more comfortable on stage. The judges didn't take too kindly to her and were sure to remind her that she is totally outmatched in this competition.
• Haley Scarnato- She refuses to sing anything that doesn't sound like a Disney song. I can see Haley working at Disney World or MGM Studios singing all of these songs several times a day dressed up as a princess or Cinderella. I will be shocked if she is back next week.
.em24_s {border:solid 1px #cc9966; width:250px;} .em24_s td {font-size:12px;} .em24_q {background:#cc3333; #ce5d5a; color:#ffffff;} .em24_ai0, .em24_at0 {background:#ffffcc; border:0; border-top:1px solid #cc9966;} .em24_ai1, .em24_at1 {background:#ffffff; border:0; border-top:1px solid #cc9966;} .em24_v {background:#000000;}
{{#comments_count}} Show Commnents ({{comments_count}}) {{/comments_count}}