Come on, we're women! What woman wouldn't love to eat out over having to slave in the kitchen for hours, right? But we're women, which means that weight loss is ever present on our minds. So how does one combine those two important things - eating out and weight loss? Read on to find out!
---
1

Choose Salad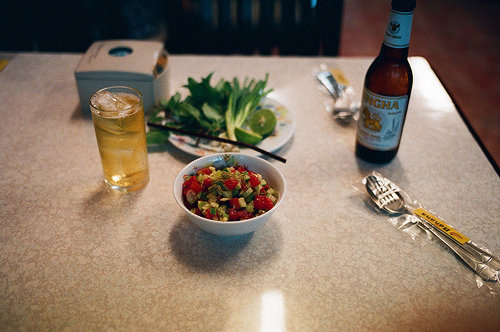 Photo Credit: NateVenture
Just because you're eating out doesn't mean that you can't choose a healthy dish! And what could be more healthy (and more delicious!) than a beautiful salad? Colorful and so yummy, and totally healthy! Can't beat that, can you? And you can find salads at just about any place you choose to eat - even McDonalds!
---
2

Research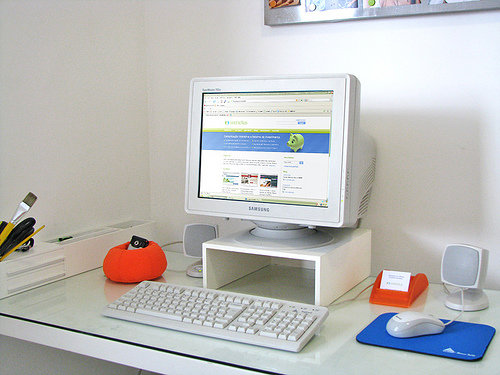 Photo Credit: manux0
So many restaurants have a web page with menu information. Why not spend 20 minutes looking over the menu, so you have your healthy food choice picked out before you go. This will eliminate the chance for you to cave in your weakest moment of smelling the food. Go in, ready to order, and don't even glance at the menu there - you already know what you want, right?
3

Beware of the "Little Extras"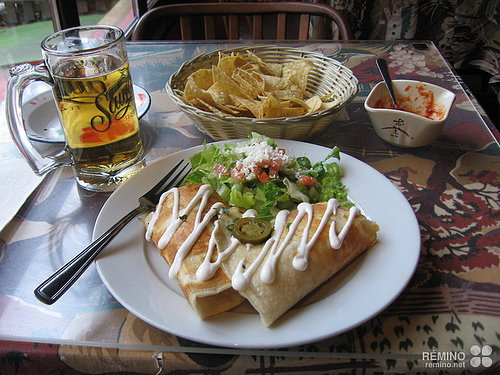 Photo Credit: remino
Words like "breaded", "gravy", "cream sauce" or "extra toppings" should be avoided! Extras like these mean extra fat and calories that you want to avoid! Stick to the plain and simple!
---
4

Modify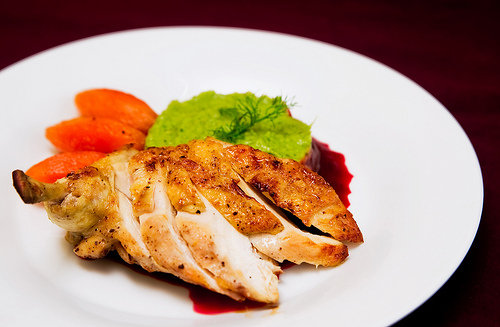 Photo Credit: jibbit
Don't be afraid to ask that your meal be brought out different. Most places don't mind if you request your dressings and sauces on the side, or even to leave the batter off. They want happy customers that will return!
---
5

Avoid Fried Things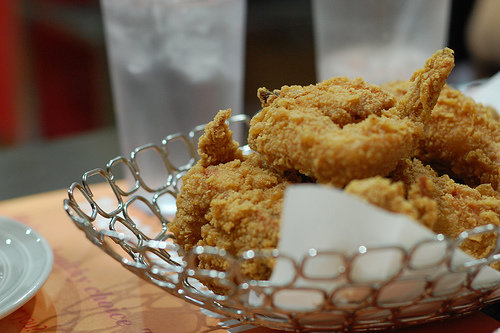 Photo Credit: evilmidori
As much as that fried chicken tastes so good, it isn't good for you. Instead, choose grilled, roasted or broiled. And if chicken is getting old, go for beef loin or flank. This is the more lean beef cuts available.
---
6

Go Fruity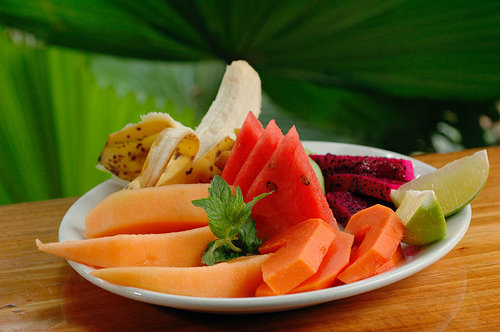 Photo Credit: Chaa Creek Belize Resort
Bonkers for bananas? Go fruity with a fruit plate instead of fattening desserts. Strawberries, grapes, melons - these are all sweet, delicious, and healthy choices for a wonderful dessert tray!
---
7

Bypass the Buffet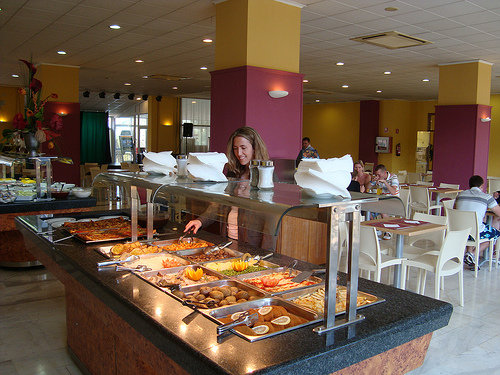 Photo Credit: Festival Village Salou
Buffets are so tempting, because they offer such a variety of choices. However, they are incredibly tempting to over-eat! It is hard to stick to just one plate. If you must go to a buffet (sometimes those husbands just don't understand our need for less food) give yourself only bite size proportions of the (healthy!) food you choose. That way, two trips to the buffet won't be so hard on your waist line!
Eating out is so much fun, and it's wonderful to not have to deal with cooking and cleaning up. It's very important, though, to think wisely when choosing a restaurant, and what we eat there. If you practice enough, it will quickly become second nature to eat out and eat healthy all at the same time! Do you have another eating out/dieting tip to share? Please do!
Top Photo Credit: Waverly Weight Loss
---
Comments
Popular
Related
Recent