(You gals knowCollege Candy. We post a few links here to their page every week because we think they are awesome. In case you need more reasons to love them, then this post is for you.)
Well for starters we're not just another average blog. We like to give our readers a taste of just about everything. We've got the lowdown on all the basic needs for any college girl as well as some fab contests! And if that's not enough to get you to check us out, then keep reading for 7 convincing reasons why you should…
---
1

We Cover All the Latest Celebrity Gossip....with a Twist!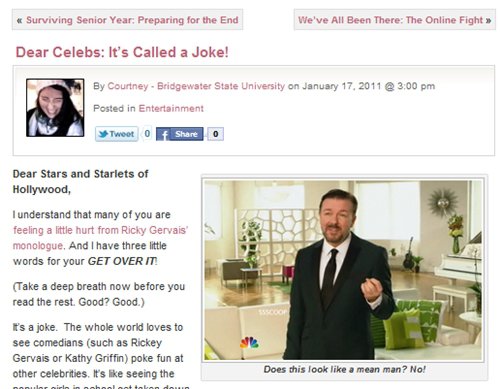 Not only will we keep you up to date on all of the celebrity gossip that matters, but we'll also throw in a little something something. Like an open letter to Hollywood asking them to get their smile on.
---
2

We Facebook Stalk Facebook Trends to Keep You up to Date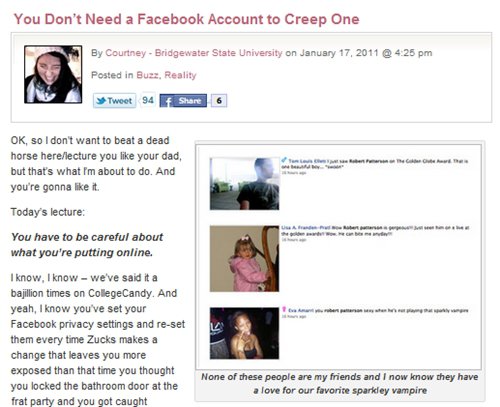 Let's be real, Facebook is one of the (if not the) number one procrastination tool used by college students, and we (hopefully your new bff's) will be keeping you in the know about everything that goes on with Marky Z's new policy's, oh anddid you know that people who don't have a Facebook can see your status updates?
Trendinig Stories
More Stories ...
3

We've All Been There, We Understand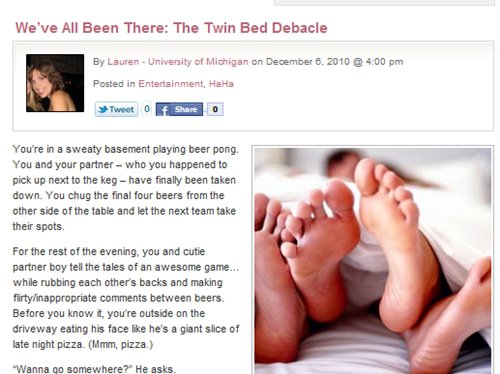 Not only can we be a place for you to get information, but we are also there to tell you it's okay to have online fights with your bff, and we understand how uncomfortable twin bed sex can be.
---
4

We're on Top of the Latest and Greatest Fashion That's Trendy and Affordable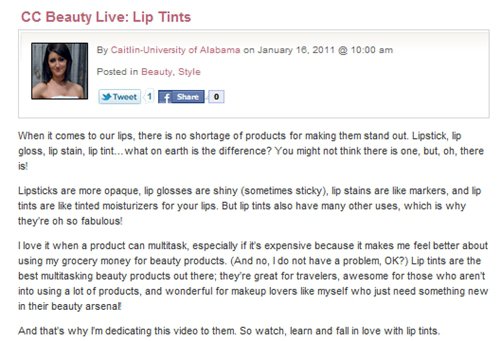 Move over fashion weekly, we've got tips and tricks that will keep you looking stellar on campus (or in the work place). We'll teach you tricks to keeping those luscious lips looking fab.
---
5

We Want You to Be Healthy!

We understand that every woman (and man) wants to be at their healthiest, so we're here to help! With posts showing you how you could live to 100 as well as ways to have a stress free year!
---
6

We're Not Scared to Talk Honestly about Relationships

Single or in a relationship...we've got you covered. We'll talk about everything from why being single doesn't mean being on the prowl 24/7 toour feelings on circumcision.
---
7

We're FUNNY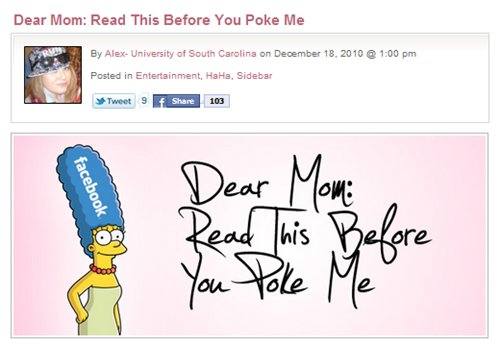 We'll make you laugh again and again with posts like why your mom really needs to read this before joining Facebook, and why some women think their man needs to strap on a chastity belt.
---
Comments
Popular
Related
Recent