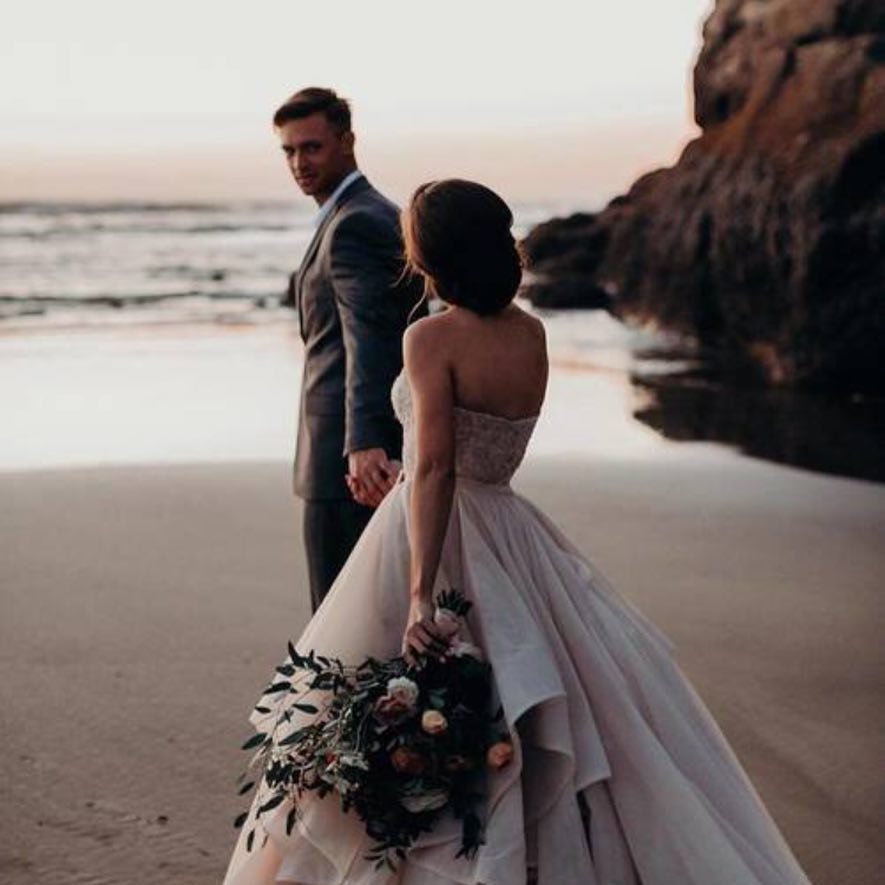 When it comes to your wedding, you only want the best, right? Right! And that's exactly what you deserve! But there are a few areas where you can figure out a way to get what you want, and still save money. How? By Doing-It-Yourself. Pretty nifty huh? Here are 7 DIY wedding favors that will leave your guests ooh-ing and aah-ing!
Photo Credit: sugarsugargal
The most sure-fire way to make sure your wedding favor doesn't end up in the trash or collecting dust on a shelf somewhere is to make it edible! Find a yummy cookie recipe, enlist the help of bridesmaids or family members and start frosting! You can put the cookies in clear cellophane bags and tie them with ribbons in your wedding colors. How sweet!
If you're not a big cookie fan, or if you don't like to bake, why not consider candy as an option? You can buy bags of it in bulk in places like Sam's Club, and then distribute it into bags, boxes, or little tins. Candy is always a hit among kids and adults alike! Choose a candy in a color that matches your wedding hues for a streamlined look.
Photo Credit: arsheffield
Now don't balk on this one! It's very simple and easy to do! Simply by some clear glycerin soap in bulk at any craft supply store and melt it down on your stove. You can then add the color and scent of your choice. Pour it into any mold and when it cools, wrap it in pretty paper or stick it an organza bag. There you have it! Be creative. You can get virtually ANY type of mold you want, so choose one that goes with your theme. As you can see here, you can even make it look like a decadent dessert! As far as scents go, use your imagination. Peppermint, roses, chocolate, fruits, lavender or herb scents are a few ideas to get you started!
Photo Credit: jk10976
OK, so maybe you can't give and actual flower garden to each of your guests. But you CAN give them the start of a flower garden! Buy flower seeds in bulk and then place a handful of seeds in a square piece of tulle or soft cloth. Tie it with a ribbon and presto! You've got yourself a lovely favor. This idea is perfect for a spring or a garden themed wedding!
Photo Credit: - Ashley E. -
This is probably the simplest idea yet. If you and your groom to be have a few favorite poems, type them up on your computer in an old fancy type of script and print them out on parchment paper. Then roll them up and tie them with ribbon! Your guests will appreciate the sentimental value of having copies of your most treasured poems to keep forever!
Photo Credit: xtheowl
Are you a fun loving, adventurous, foodie couple? Here's an idea that will be a smash with everyone: gather up miniature chocolate bars and marshmallows and graham crackers. Divide them up into small boxes with enough supplies for one or to s'mores in each of them. Then your guests can enjoy a small camp-out in their own backyard as they remember your special day!
Choose a favorite photo of the two of you together and have enough wallet-sized copies printed out on card stock for each of your guests to take home. On the back you could have printed something like, "Thank you for sharing our special day!" with the date and your names. Family members and friends alike will love having their own picture of you to look at every day and remember you and your wonderful day!
DIY projects don't have to be time consuming or cheap and shoddy. With enough effort, you can put a very personal spin on your favors and your guests will love the fact that you spent time on a favor that you knew everyone would love! Did you get an inspiring idea from my list today?
Top Photo Credit: BridalCookie
{{#comments_count}} Show Commnents ({{comments_count}}) {{/comments_count}}