One of the keys to having great style is knowing what kind of clothes work for your body type! If you're a curvy chick, these tips will get you in the know! You'll be stylin' high in no time flat and all your stick-thin friends will be jealous. But here's what I always say: Honey, if you got it, flaunt it! Here's 7 best fashion tips for curvy teens.
---
1

Tailor Clothes to Fit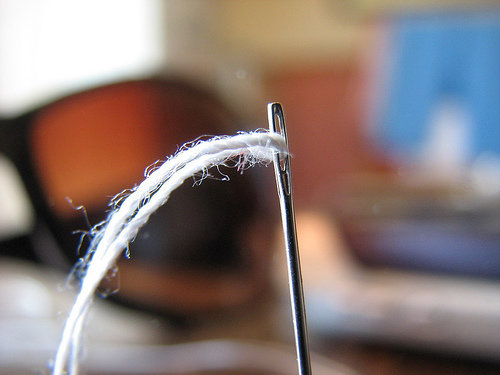 Photo Credit: shanesupple
If you find a great pair of jeans that fit you in the length and the thighs but are a bit loose in the waist or the rear, you can always have them tailored to fit you. Another good idea is to buy something several sizes to big and have the whole thing taken down to your size. This gives you a custom-made piece of clothing that fits you perfect and flatters you in all the right places. This isn't practical advice for everyday clothing, or for trendy things that come and go out of fashion, but for a special occasion, or for your basic wardrobe essentials this is your best bet.
---
2

Wear Wide Belts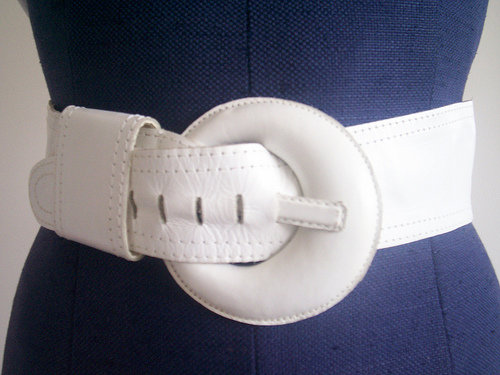 Photo Credit: myfavoritepieces
If you are blessed with curves, use them to your advantage! Cinch in your waist with a wide belt to accentuate it. You can buy shirts that come with belts, or pick up a few cute belts and wear them with shirts you already own! If you don't like belts, try sashes. You can tie them of to the side in a big dramatic bow for a preppy, girly flair!
---
3

Accesorize Boldly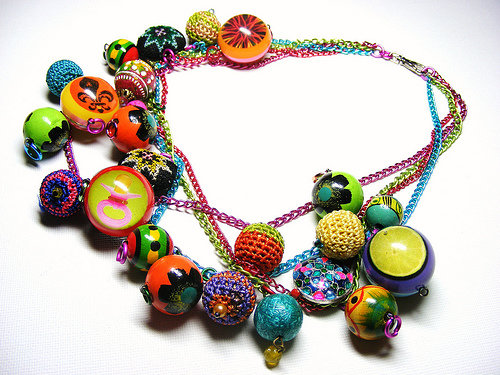 Photo Credit: itsalovelycake
Girls with bigger body types, especially curves can pull off chunky, bold accessories better than their tiny, petite friends. Invest in a few long necklaces, big beaded bracelets and large hoop earrings. Stay away from anything thin and dainty, which will just be lost on you. You can also carry bigger bags than your little lady pals. Choose one that falls right at your best asset, be it your bust line, your waist or your hips. Have fun with big hair clips and barrettes as well!
---
4

Wrap Tops Rock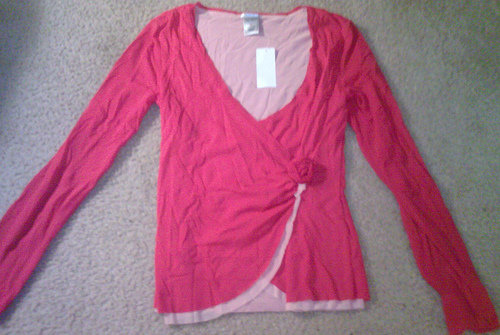 Photo Credit: shootingstarfromafar
Invest in a few wrap tops to play up your best features! Wrap tops accentuate your waistline, while smoothing out your lumps and bumps. V-necks are another great choice because unlike your flat-chested girl friends, you have something to show for it! Just be careful not to show too much- you want people to take you seriously and you want guys to like you for who you are not because you have great cleavage!
---
5

Find Flared Jeans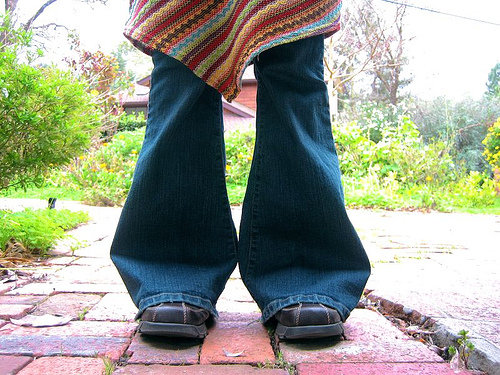 Photo Credit: yaznotjaz
Although skinny jeans are cute and in style right now, this is one trend you should steer clear of! Skinny jeans will only emphasize your thighs, making them look bigger in comparison with your calves. Find some cute flared jeans, which balance out your hips and thighs, creating the illusion of an equally proportioned body and smoothing it all together! Now that's fashion sweetheart!
---
6

Clean out Your Closet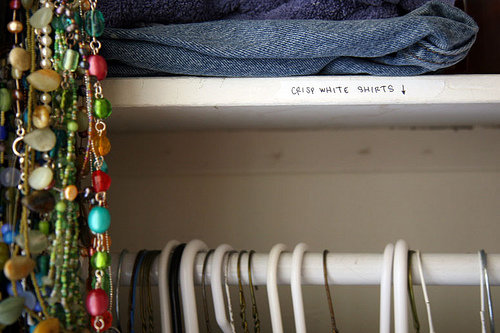 Photo Credit: romanlily
If you haven't cleaned out your closet in a while, now's as good of time as ever! Toss out anything that's too small. Wearing too tight clothes make you look bigger and are not very flattering. Likewise, toss out baggy clothes, which make you look sloppy and unkempt. Don't keep anything with big, bold prints, puffed sleeves, or any chunky knitted sweaters. None of these items are flattering to you or your curves.
---
7

Find Someone to Mentor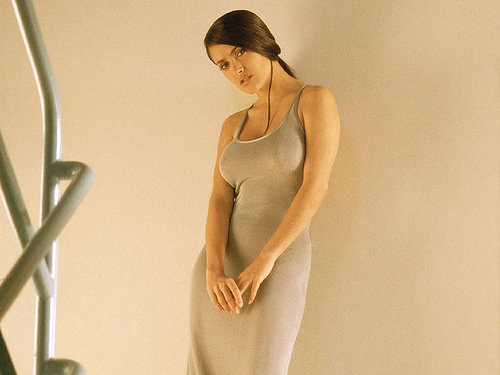 Photo Credit: salma_hayek
It always helps if you can find someone to look at for style ideas, tips, advice and inspiration. If you don't have anyone in your life that you can mentor, celebrities like Scarlett Johansson, Salma Hayek, Jessica Simpson, or Jennifer Lopez all have sexy, curvaceous figures! Find someone whose style you like and then copy them. Wear the same type and style clothes as they do and then sit back and wait for the compliments to come rolling in!
Curves are fun and feminine! Curvy peeps have lots of fashion options out there; they aren't limited to one or two colors or style of t-shirt and jeans. Get out there and experiment, find what works for you and then work it! Did you learn any great advice from my fashion tips today?
Top Photo Credit: May Dantas
More
Comments
Popular
Recent