I've never been one to haunt the graves of the famous. I've visited Highgate Cemetery because I used to live close by and when I had a major obsession about the Russian Revolution it was interesting to see where Karl Marx is buried but other than that I can think of better ways to remember famous people I admire etc. Not so for others though. Visiting dead famous people is quite a pastime and here are 10 of the most popular grave sites in the world in no specific order.
---
1

Mark Twain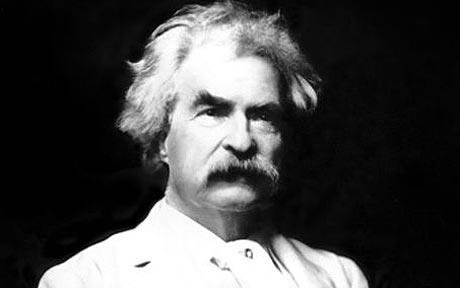 Photo Credit: telegraph.co.uk
Last year it was the 125th anniversary of the publication of one of America's most iconic books, The Adventures of Huckleberry Finn. Mark Twain is buried in the Woodlawn Cemetery, Elmira NY and 176 years after his birth, over 3,000 people visit his grave annually.
---
2

Bob Marley

Photo Credit: bajansunonline.com

The grave of Jamaica's most famous son has been the site of a birthday celebration organised by the government every year since his death in 1981. Bob Marley is buried in an expensive mausoleum that is also the place where pilgrims attend an annual reggae music festival.
3

William Shakespeare
Photo Credit: telegraph.co.uk
Stratford-upon-Avon, a small town in Warwickshire, middle England prospers thanks not only to The Bard's grave but his house, his wife's cottage, the theatre that stages his plays, heaven knows how many claims of places he's visited or things he touched and it's made even better because the town and surrounding countryside is beautiful.
---
4

Jim Morrison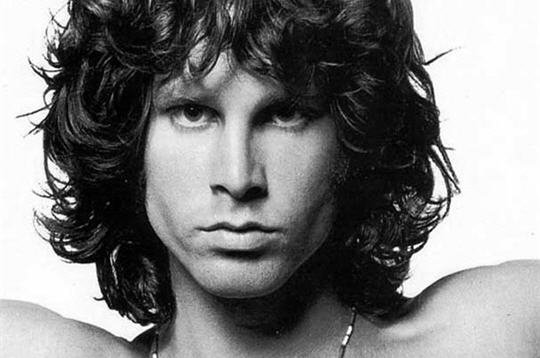 Photo Credit: jim-morrison-fanclub.blogspot.com
One of rock music's bad boys, Jim Morrison is buried in the Pere-Lachaise Cemetery in Paris along with other luminaries such as Edith Piaf and Oscar Wilde. Despite the illustrious company, Jim's grave is the most visited in the cemetery (I have to ask why?).
---
5

Johnny Cash

Photo Credit: ctv.ca

Marked by some fairly simple tombstones, Johnny Cash is buried next to his wife June Carter in Tennessee. There's a steady stream of visitors that drop by his grave in Hendersonville Memorial Gardens.
---
6

Frank Sinatra
Photo Credit: morrisonhotelgallery.com
With "The best is yet to come" as his epithet, Frank Sinatra is buried alongside a bottle of Jack Daniels and a pack of Camel cigarettes in Palm Springs, California.
---
7

Bruce Lee

Photo Credit: fanpop.com

Accepted as the greatest martial art exponent ever, Bruce Lee is interred in the Lakeview Cemetery, Seattle. His grave attracts visitors from all over the world and 40 years after his mysterious death, people are still intrigued as to its cause.
---
8

Marilyn Monroe

Photo Credit: makeupbeat.com

Marilyn died a tragic death in 1962 and I wonder if she lives her afterlife like a candle in the wind? Somebody paid $4.5milion to be buried in the spot above her crypt – all the pleasure for saying I am on top on Marilyn Monroe maybe? There are widely accepted reports that Joe DiMaggio sent roses to her side twice a week every week for 20 years after her death. Marilyn is buried in Westwood Memorial Park in Los Angeles.
---
9

Elvis Presley
Photo Credit: wizardofbaum.blogspot.com
Because vandals tried to steal his remains, Elvis was moved from his original resting place of a mausoleum at the Forest Hills Cemetery in Memphis, Tennessee, to Graceland. More than 600,000 people visit his home and grave every year.
---
10

Diana, Princess of Wales
Photo Credit: telegraph.co.uk
Diana's grave which is on an island in the middle of a lake on Althorp Estate, the Spencer family home, is not open to the public but twice a year you can visit the Shrine. I lived about 4 miles from Althorp and her funeral possession drove past the end of my road. It is a sight that will remain with me forever.
I'm actually quite intrigued as to how they know that someone's grave is more visited than somebody else's because after all they don't have doors or turnstiles in cemeteries do they? So, now I've shared with you the ten most popular graves in the world, who would you like to visit?
Top Photo Credit: Punjabi Assassin
More
---
Popular
Recent