Fine wines have always accompanied fine meals and all the best restaurants in the world boast of some of the most respected wine cellars ever known. Many a wine collector or enthusiast also prides himself on owning some of the best wines to be produced making this an intense passion to pursue. Here are 7 world famous wines.
---
1

Dom Perignon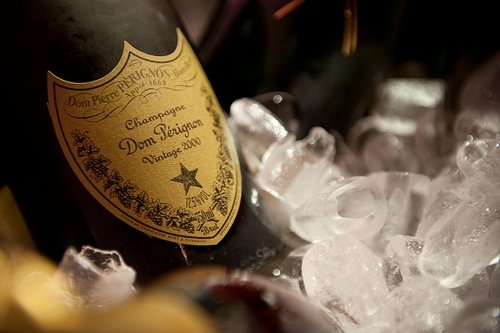 Photo Credit: Documentally
Dom Perignon is the eternal symbol for class and style. Popularized largely by famous singers, performers and other wealthy people, this champagne is known for its sophisticated stylishness. A bottle of 1996 bottle of Dom Perignon could cost anywhere from $150 to $400, a significant figure in the winery business.
---
2

Penfolds Grange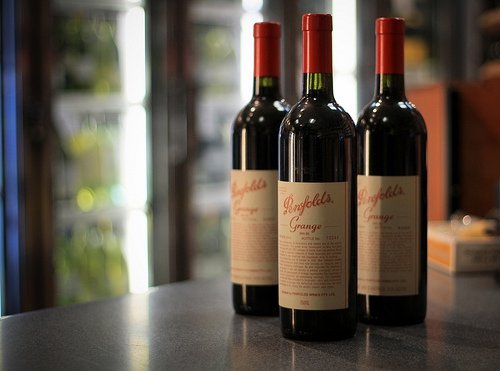 Photo Credit: Arvinator
This predominantly Shiraz bottle from Australia is probably the most respected and appreciated wine to be produced down under. It was first produced in the 1950's and over time has been perfected by the Penfold Grange Winery. It has since won a number of accolades including over 50 gold medals. It's most notable achievement was taking the gold at the Wine Olympics in Paris
3

Screaming Eagle Cabernet Sauvignon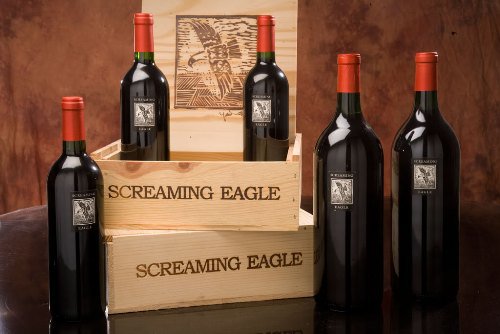 Image source: i727.photobucket.com
This wine makes the list of world famous wines thanks to it being the most popular and well-known California Cult Wine. This category is hugely famous as it is associated with a unique sense of elite rarity. Only 600 cases are produced each year making them hugely sought after and of all the California Cult Wines, Screaming Eagles is the most notable.
---
4

Antinori 2000 Badia a Passignano Chianti Classico Reserva

Image source: wineaccess.ca

This complex and elegant wine was born on the estate of Badia a Passignano, an abbey in Chainti Classico. It originally belonged to Vallombrosian monks who sold the abbey, the estate and the cellar to the Antinori family in 1987. The wine is known to be fruity with a deep dark cherry color and sinister undertones of chocolate and vanilla.
---
5

Silver Oak 2002 Napa Valley Cabernet Sauvignon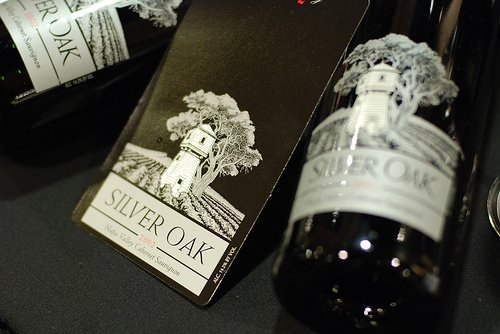 Photo Credit: philafoodie
This rich wine is best combined with rib eye steaks and mushroom sauces. It is an extremely dark color, much darker than a cherry and while the initial sip astounds you with its sharpness, it proceeds with a light fruity feel and no mouth coat. A well composed and popular bottle best enjoyed after being decanted for at least one hour.
---
6

Vega Sicilia Unico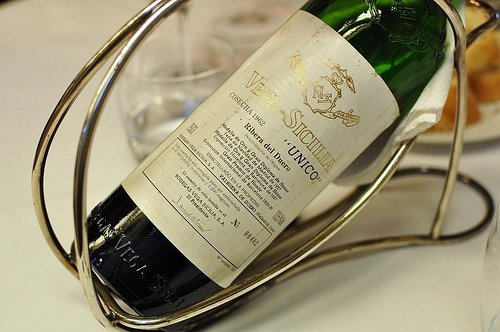 Photo Credit: PoLaKia
This Spanish wine is a welcome addition to the list of world famous wines. Known for a long time as the best wine from Spain, it is produced painstakingly by an extremely quality conscious winery. It is a blend of three grapes – Tempranillo, Cabernet Sauvignon and at times Merlot, a winning and popular combination for generations.
---
7

Kim Crawford Sauvignon Blanc 2006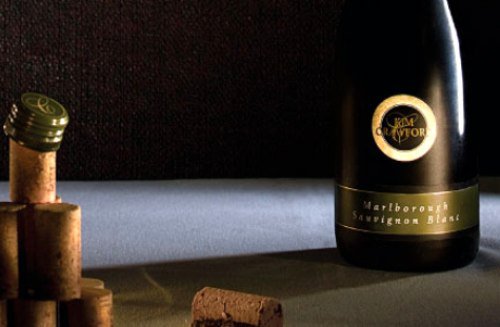 mage source: legoutduvin.hostblog.fr
This exceptional wine from New Zealand was rated 12 on the wine.com's 100 best wines of 2007. The color is a weak straw with a slight green hue. It is filled with intoxicating flavors particularly that of grapefruit and passion fruit. It is ideally combined with fresh salads.
The list of world famous wines will be always open to debate as wine enthusiasts and other experts argue on what should be its contents. That said, the 7 mentioned above are extremely well known and respected in their class.
Top image source: justglass-online.com
---
Comments
Popular
Related
Recent