Whether your sense of style is left behind in the full swing of summer where graphic prints are the in thing - or if you are already in spring mode and you are going all floral and nature-inspired - you still would have to pair those fabulous dresses with equally fabulous bags. Here's our top three favorite designer bags, complete with price, detail and description. Out of the three differing styles, which one do you love the most?
1. Oversized Intrecciato Tote from Bottega Veneta, $2,680.00

The red patent leather of this intrecciato tote bag from Bottega Veneta will provide a great contrast to any outfit. This oversized tote also has an elegant brass clasp fastening, a suede lining, a braided handle - and the 'liquid stripes' design is simply fab! Another good thing about this bag is that it can hold all your knickknacks so it is perfect for a girl's night out.
2. Stella McCartney Pleated Fabric Hobo Bag, $985.00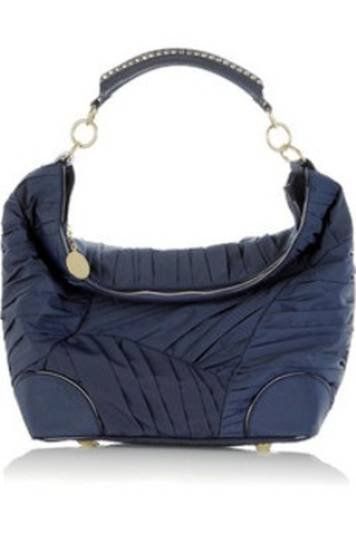 We absolutely love the pleated details on this navy fabric hobo bag by Stella McCartney! Its style is elegant enough to be carried as an evening bag but the color is also pretty casual for day use. What I personally like is the cute detachable purse on a chain - at less than a thousand dollars, this is definitely a bargain.
3. Christian Louboutin Loubinette Pouch Bag, $1,195.00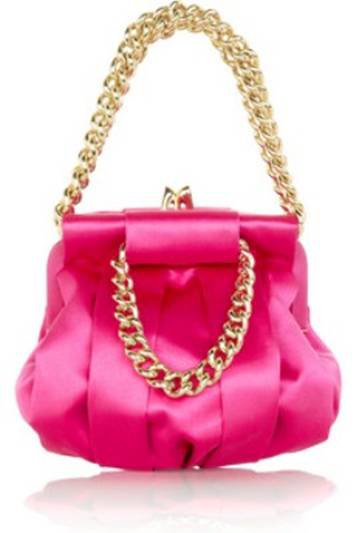 This divine pink satin pouch bag from Christian Louboutin can definitely spice up your look. It has large gold-tone chains, a stiletto clasp fastening, pleated detailing and a red lining. The bag would look great when worn as an accent to your little black dress.
So what is your favorite style of bag? Do you prefer the classy and elegant types or are you more the cute bags type of person?