Wedding gowns are long-term investments that may become emotional family heirlooms for future generations. A wedding gown is one of the most significant purchases a woman can make, and it is frequently one of the largest wedding costs. Once you've acquired a bridal gown, you'll want to take extra precautions to preserve it in perfect shape. While it is essential to preserve the wedding gown in perfect condition before the wedding, most women agree that they want to ensure that their gown remains in the finest possible condition for years to come. It isn't difficult to preserve a wedding gown in good shape, but there are a few things to keep in mind when it comes to hanging, storing, and washing the gown.
---
1

Hanging Wedding Dresses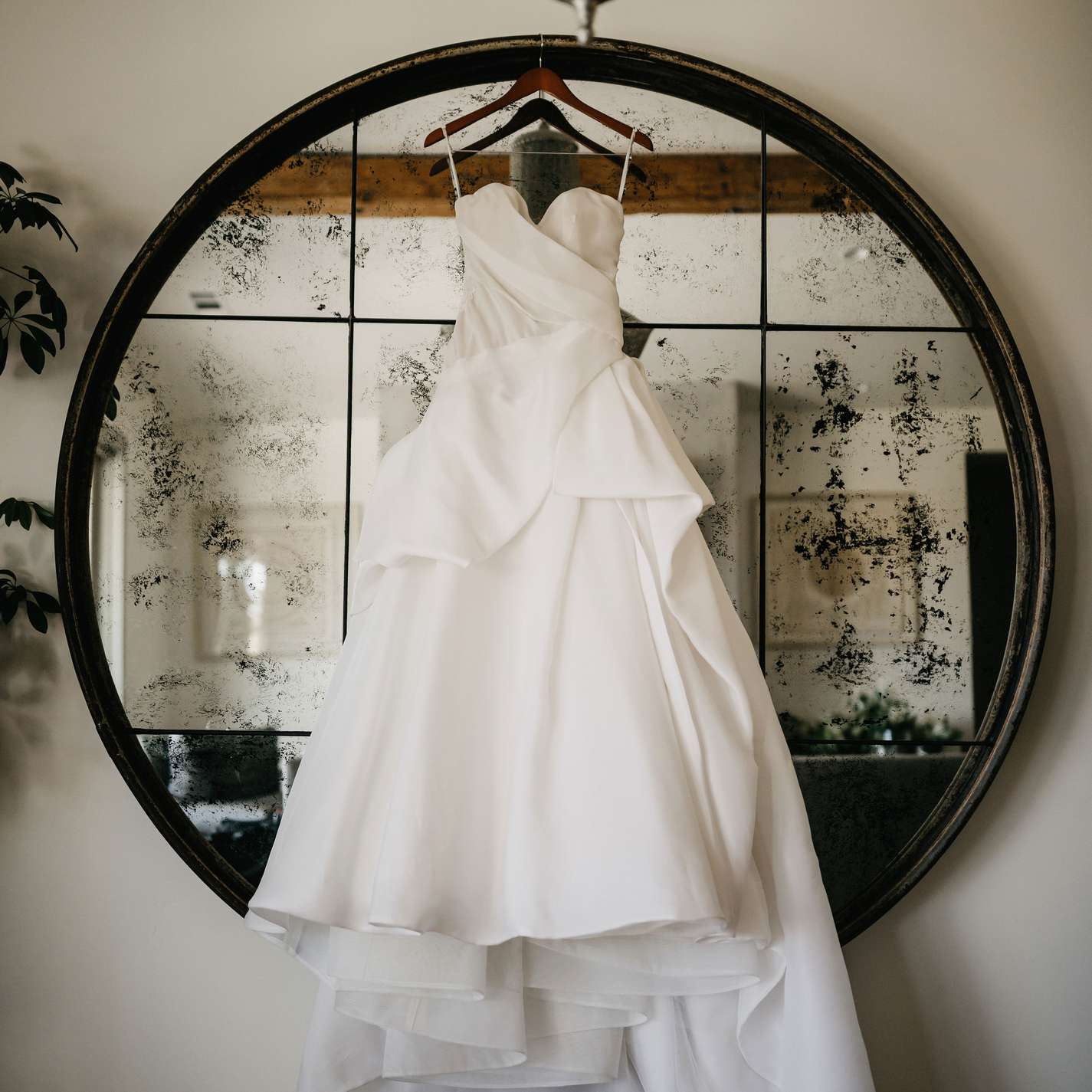 Because the fabrics used in most bridal gowns aren't known for their durability, it's critical to hang the gown with care to minimize tears, split seams, and other damage.
Wedding gowns, in general, cannot be hung on a hanger like ordinary dresses such as prom dresses, since the gown's weight might cause the cloth to shred or break near the hook. Small loops of fabric stitched into the inner of the gown should be used instead to properly hang the gown. The dressmaker places these hanging loops on the gown's strongest seams, guaranteeing that they will be able to hold the whole weight of the gown without causing any harm.
---
2

Cleaning Wedding Dresses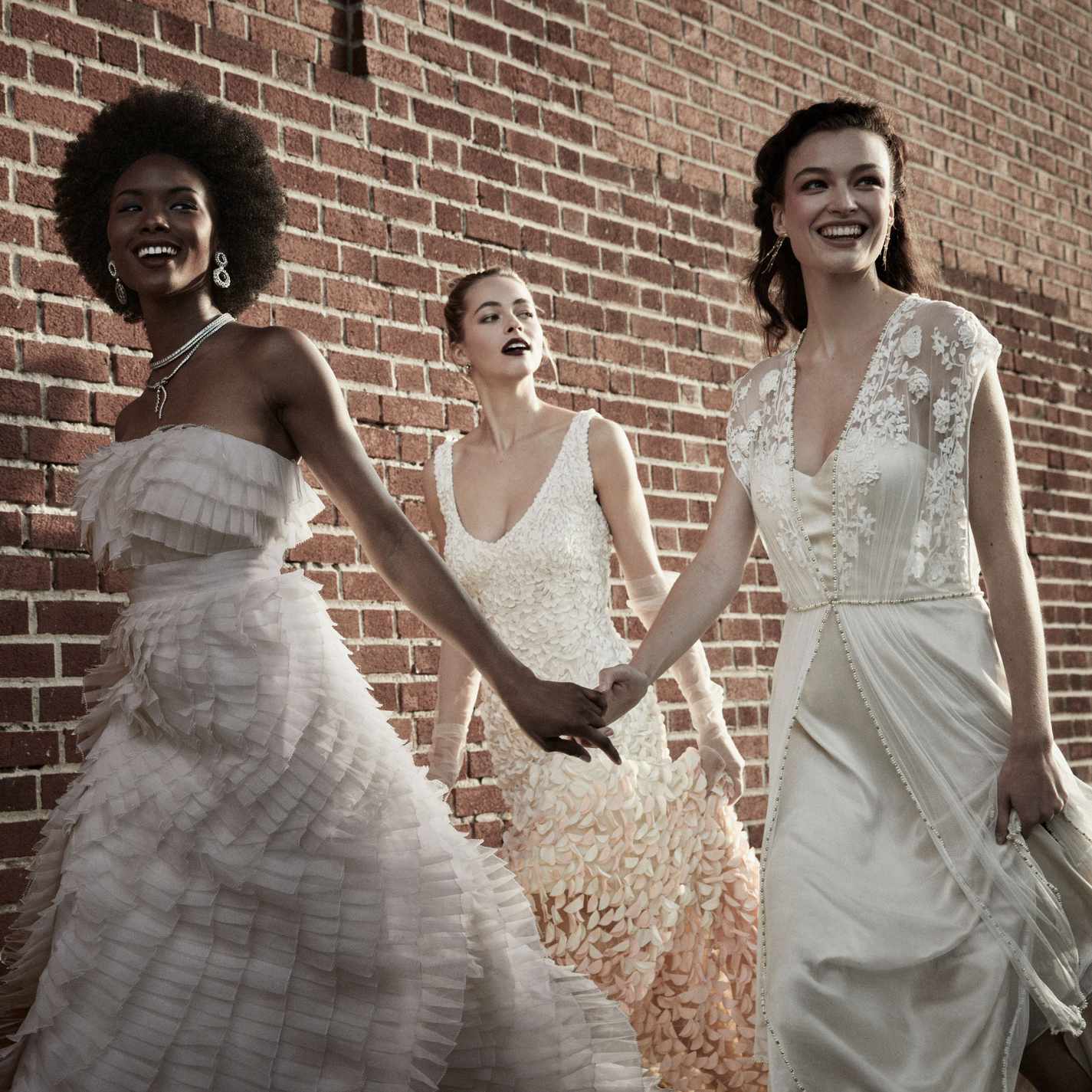 Although it may seem self-evident that wedding gowns should be dry cleaned, caution should be exercised when selecting a dry cleaner because some dry cleaning businesses send their garments to another facility, potentially causing damage to your gown due to rough treatment and the stress of travel. Before you choose a dry cleaner, be sure they process all of your items on-site and do so by hand rather than using an automated system. If at all possible, choose a dry cleaner that specializes in bridal gowns and is knowledgeable with the delicate nature of the fabric; this is especially essential if your wedding gown contains beading or other elaborate ornamentation. Choosing a reputable wedding gown cleaning and preservation service that will guarantee that your gown is not harmed.
---
3

Wedding Dress Repairs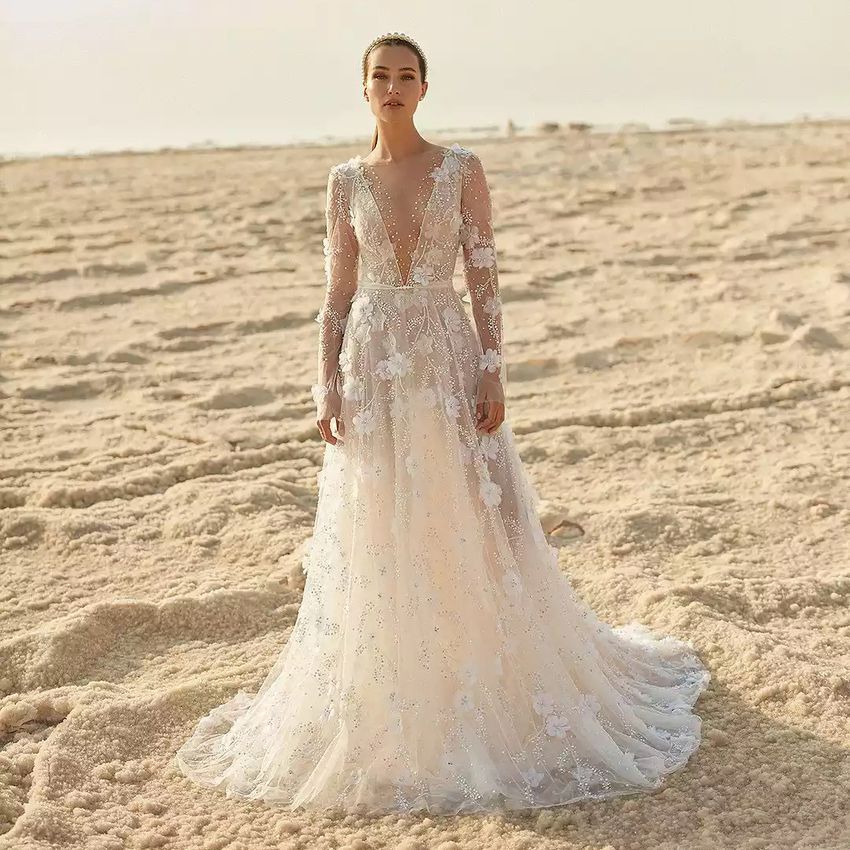 Any repairs that need to be done should be done by a seamstress who is experienced with the delicate structure of wedding gowns, just as you should be cautious about the cleaner you take your wedding gown to. Some wedding shops will provide dress repairs for the gowns they sell. If not, look around for a seamstress or sewing shop that specializes in bridal gown repairs. Selecting someone who understands how fragile these gowns may be will guarantee that the repairs are completed with the greatest care and competence.
---
4

Preparing Wedding Dresses for Storage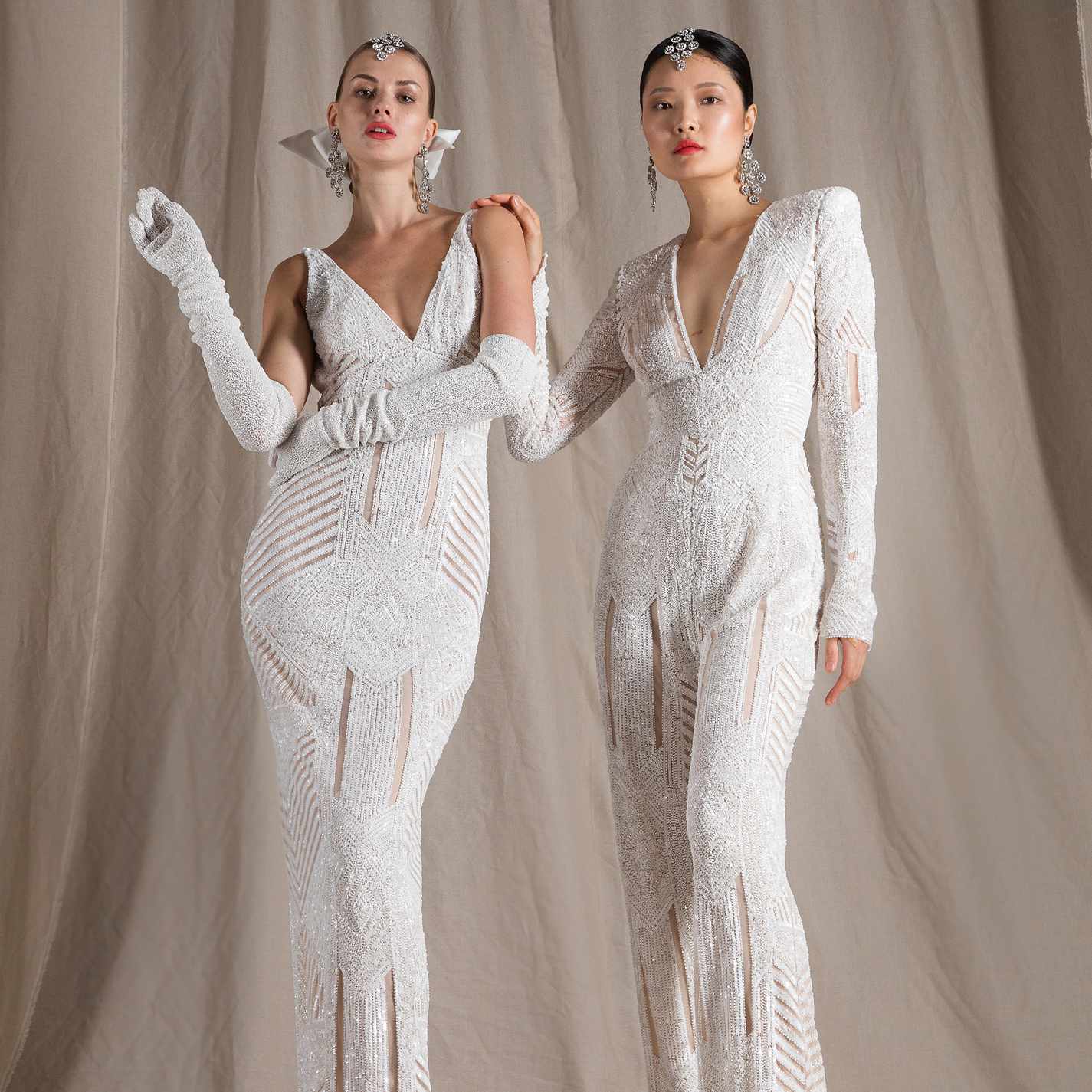 Make sure your wedding gown is in the finest possible condition before storing it so it will stay that way until you're ready to wear it again. Examine the gown for tiny holes, rips, or other evidence of damage, as well as stains and discoloration. Examine the seams and any beading or decorations on the gown for unraveling and holes, since these are the most probable places for them to occur. If necessary, take the dress in for cleaning or repairs, and hang it for at least one to two days thereafter before putting it away. You may be sure there are no leftover chemicals in the garment material this way.
---
5

Storing a Wedding Dress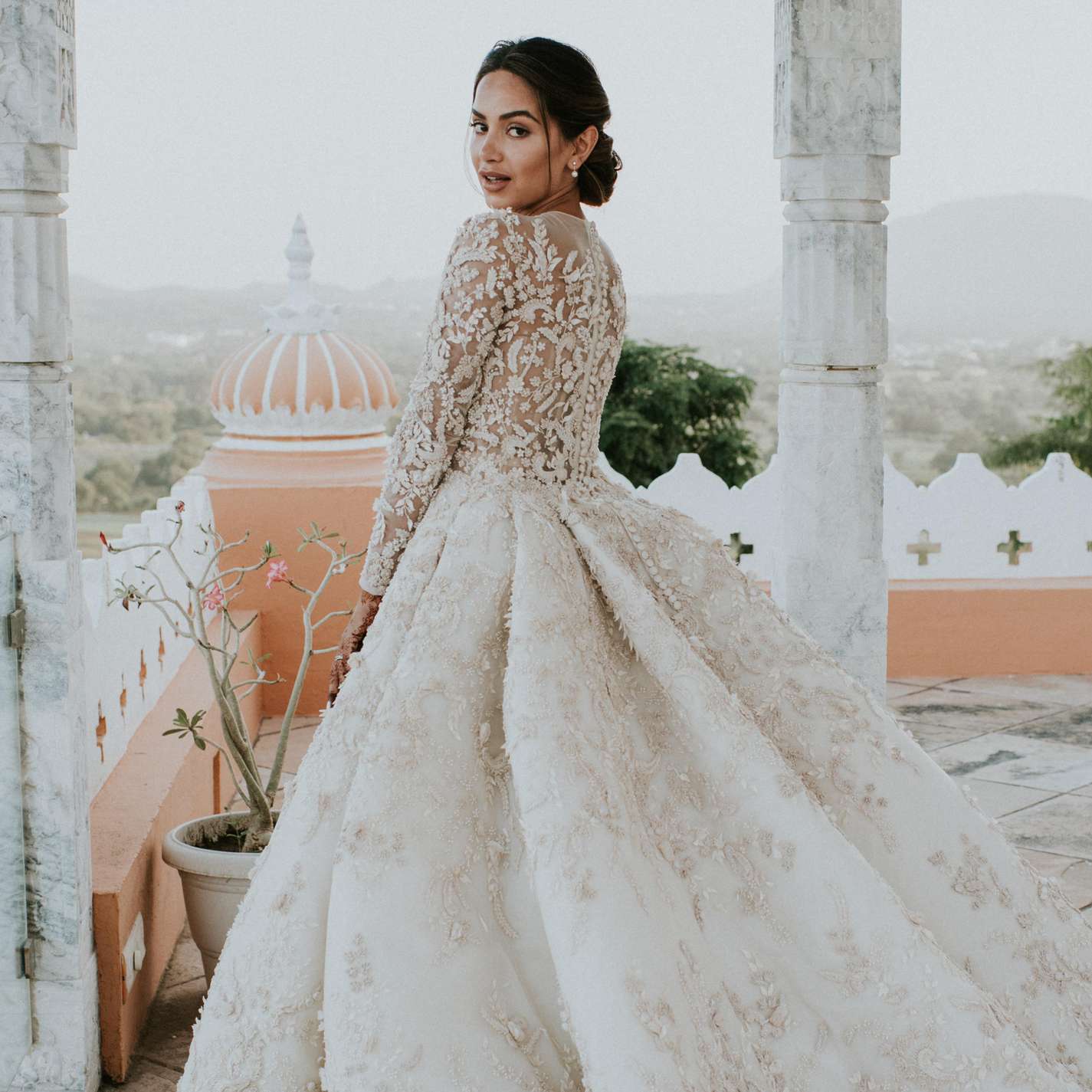 A bridal gown should never be stored in a plastic container or wrapped in a plastic bag. Plastic can leak chemicals over time, turning a white wedding gown yellow and causing more delicate decorations to become fragile. Fold the bridal gown carefully and store it in an acid-free, museum-quality storage box; they are offered particularly as a wedding dress or wedding dress storage chests. To protect the gown from the rough cardboard or paperboard of the storage container, wrap it in fabric or acid-free tissue. Keep the box in a cool, dry location where the temperature and humidity are unlikely to change (never in the attic or basement.)
Following these easy procedures and precautions will keep your wedding gown looking brand new for years to come, whether you want to pass it down to future generations or simply keep it as a cherished souvenir.
---
Popular
Related
Recent