So…you love eating out but are constantly too worried about your budget to even contemplate it. Bummer, huh? It's all very well for people to say things like "stretch your dollar", "tighten your budget", "practice frugality", and "don't indulge in excesses"; but most of the times the people preaching from the top of a mountain have piles of stash hidden under it. However, that is neither here nor there. In difficult times such as these when you cannot go all out and celebrate extravagantly, you have to resort to penny-pinching techniques to have fun. And there are several ways you can do that. Here are tips on how you can eat out for less and shut all those pious preachers up!
---
1

Use Gift Coupons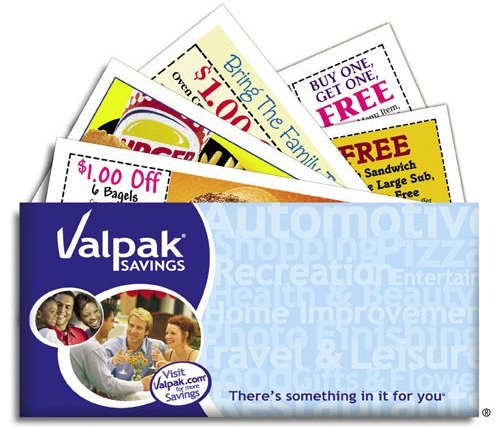 Photo Credit: examiner.com
Restaurant.com, Hotcoupons.com, and Valpak.com are a few websites that offer gift certificates and free discount coupons for hundreds of restaurants. They are available at very reasonable price and can get you up to 50% off at your favorite place.You could also check the website of your local restaurants to see if they are running promotional offers, such as free meals for frequent diners or kids or maybe a free birthday meal for the birthday boy or girl.
---
2

Eat out during Breakfast or Lunch

The average restaurant charges lower rates on its breakfast and lunch menus. So, another tip to eat out for less would be to hit the restaurants during the morning or afternoons. Not only do you get to save money, you also avoid those long hours of waiting it out in the evening.
3

Skip the Fancier Restaurants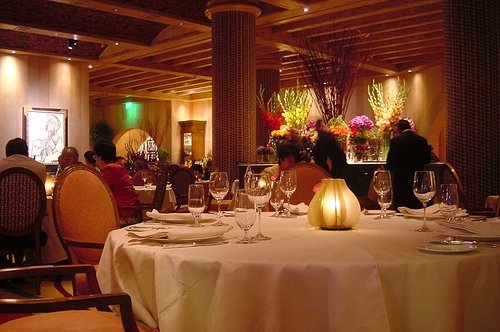 Photo Credit: tennisplanet.wordpress.com
The fancier the restaurant, the higher their overhead costs, most of which gets passed on to you in the form of exorbitant prices. However, a no-frills dining place allows you to enjoy good meals without having to decide whether you are going to skip the appetizer or the dessert. Even if you have to compromise on the décor a bit, you leave with a full tummy and a relatively full wallet as well.
---
4

Stick to Appetizers

Photo Credit: breakersrestaurant.com

If you cannot afford an entire meal and still wish to have a good time at a restaurant, order appetizers. Most restaurants offer generous portions and if you order two or three of them, you might just be able to make an entire (not to mention filling) meal out of it.
---
5

Fill up on the Salad Bar

Photo Credit: whatsforlunchsolutions.com

A great tip to eat out for less is to opt for salad bars. Most salad bars offer unlimited portions and the prices are rather reasonable. You cannot argue that it's a bad deal at all. Eat all you can - that too without having to deal with a guilty conscience later.
---
6

Bring Home Leftovers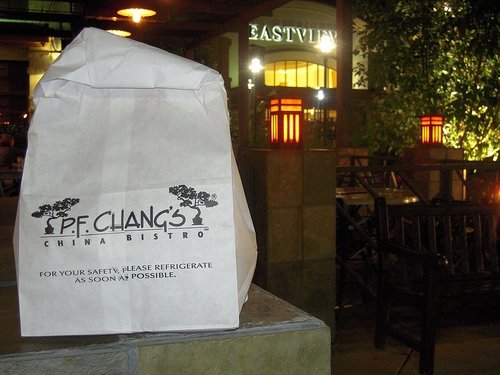 Photo Credit: Alaivani
Okay, technically speaking this isn't a tip that will help you eat out for less. Actually, this tip is about how to continue enjoying restaurant dinner even when you aren't there. By asking them to pack up anything extra in a take-home box so you can enjoy some delicious food the next day as well.
---
7

Share the Entrees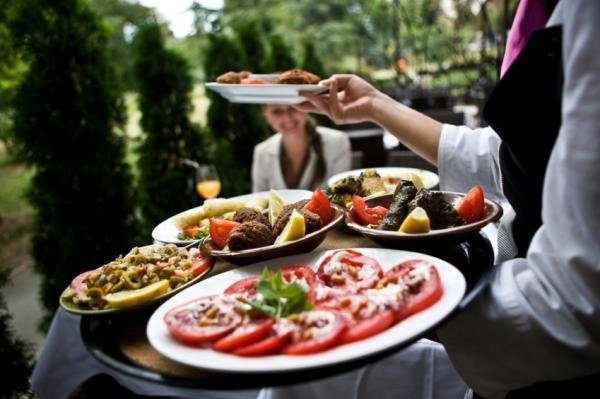 Photo Credit: sciencedaily.com
Restaurant entrees typically have enough calories to make up an entire meal each for two people. That's the reason why you should share your entrée with someone else on the table. Sure, it halves the calories, but it also totals to a smaller bill.
---
8

Say No to Drinks and Desserts

These small innocuous looking expenditures add up to a colossal amount on the bill. At the price of a cocktail for yourself you may be able to cover your kids' entire meal. So stick with plain and simple water and enjoy the food instead.

As for dessert, nobody likes to forego that pleasure. That's okay; we aren't asking you to either. However, for the price you'd cough up for one dessert, why not buy a tub of ice-cream and treat your whole family?

These tips to eat out for less aren't all that bad, you know! It makes quite an adventure out of dining at a restaurant, brings the family together, and fosters the idea of sharing. I quite like that. None of that old-fashioned dining experience for me, now. I've seen the light. What about you?

Top image source: goodfamilyrestaurants.files.wordpress.com
---
Popular
Related
Recent