One question we always receive is, "how much are dental implants?" People hardly ask about the success rates of dental implant surgeries or how long healing takes; instead, all focus is on the cost. We understand this, though, as everyone tries to make the best choices with whatever money they've got.
Dental implants are a bit expensive, seeing as they are a better option for people who may have lost their teeth for one reason or the other. Before now, people usually considered fixing dentures or bridges. But dental implants have been more reliable and long-lasting, and Dentakay offers dental implant surgery. This article reviews dental implants, their types, and how much they cost.
1

What are dental implants?

A dental implant is also known as an artificial tooth root. It is a widespread tooth loss and extraction replacement option. It provides a strong foundation for fixed or removable teeth replacement which also matches the color of the natural teeth. As the name suggests, dental implants are surgically implanted into the jawbone, where they merge with the natural bone over time.

Dental implants resemble the shape of a screw and have three features; the implant/screw that serves as the root and is placed in the jawbone of the mouth, the abutment, which is the part connecting the root and the surface, and the crown which is the fake tooth typically made of porcelain material. Dental crowns are designed to look like a natural tooth and enable you to carry out normal functions like eating, drinking, and speaking easily.
2

Types of dental implants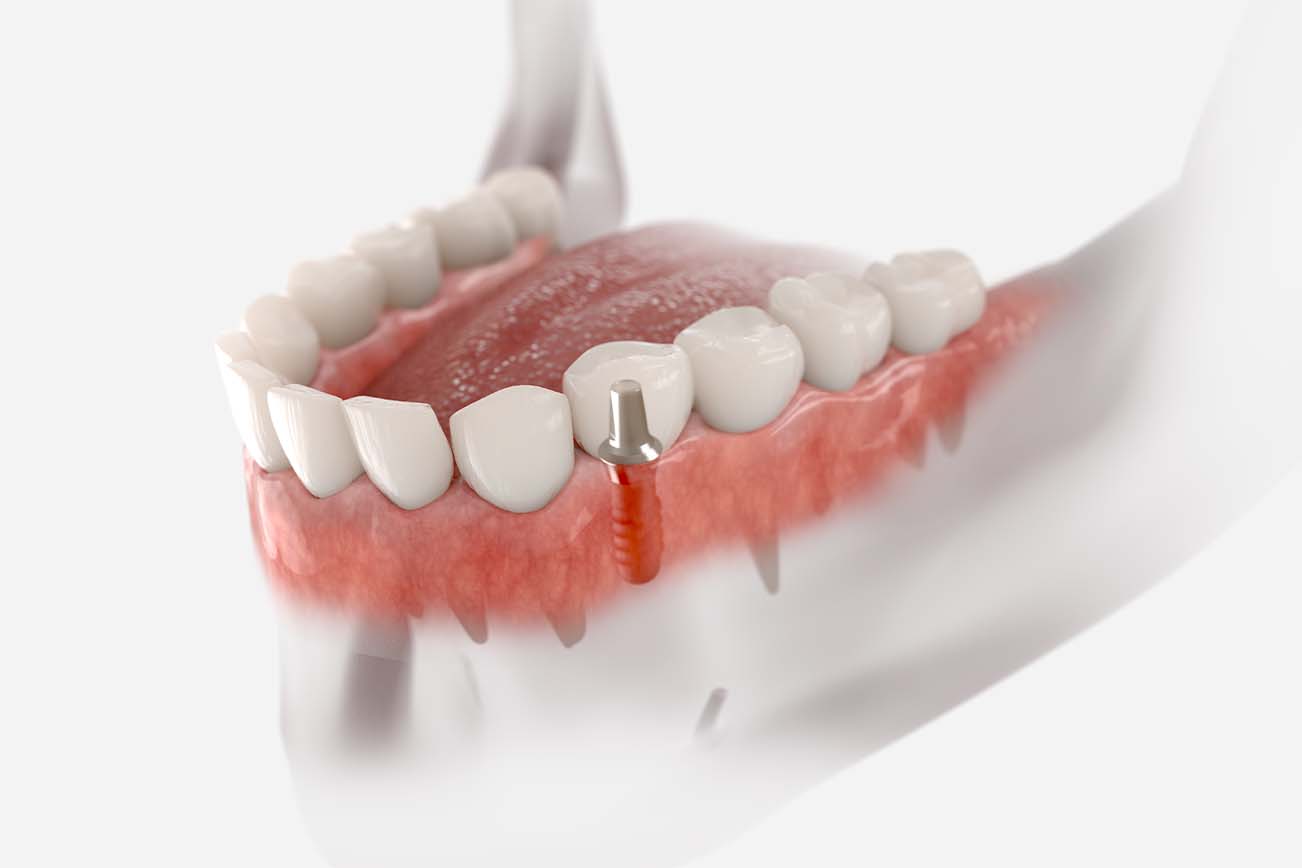 There are various different options to pick from when choosing to go for dental implants, and they include the following.
Single-tooth implant
This type of implant is usually fixed when a single tooth is missing. This may result from irreversible tooth decay and damage where one cannot remedy the situation, and the tooth has to be extracted to prevent the spread of infection. A single tooth implant costs an average of $3000 to $4000.
Implant-supported bridge
This dental implant type is ideal for people with more than one missing tooth. Instead of a single tooth type of implant where one dental implant serves a tooth, this implant acts as an anchor for the bridge for several dental crowns. A dental bridge restores function to the teeth by preventing other teeth from moving. It also assists eating and speaking functions. This procedure costs between $5000 and $16,000.
All on 4 dental implants
This dental implant type is a perfect solution for many missing teeth too. It can be fixed on an entire upper or lower jaw. It is a permanent procedure. However, the dentures can be removed for periodic dental examinations and cleanings. Fixing all-on-four dental implants costs between $15,000 to $20,000 per arch.
3-on-6 dental implants
This is a fine alternative to a dental-retained denture. These implants consist of 3 individual dental bridges attached to 6 dental implants. It is a better option for those who have up to six missing teeth. They cost between $10,000 to $15,000 per arch. See more.
3

Zygomatic Implants

These are slightly different from regular implants as they are longer and require more skill and training to place. Zygomatic implants are also a bit costlier than regular dental implants.

They are specially designed for patients with missing teeth who have suffered significant bone and gum loss. They are also a great option, allowing dentists to skip bone grafting surgeries.
4

How much are dental implants?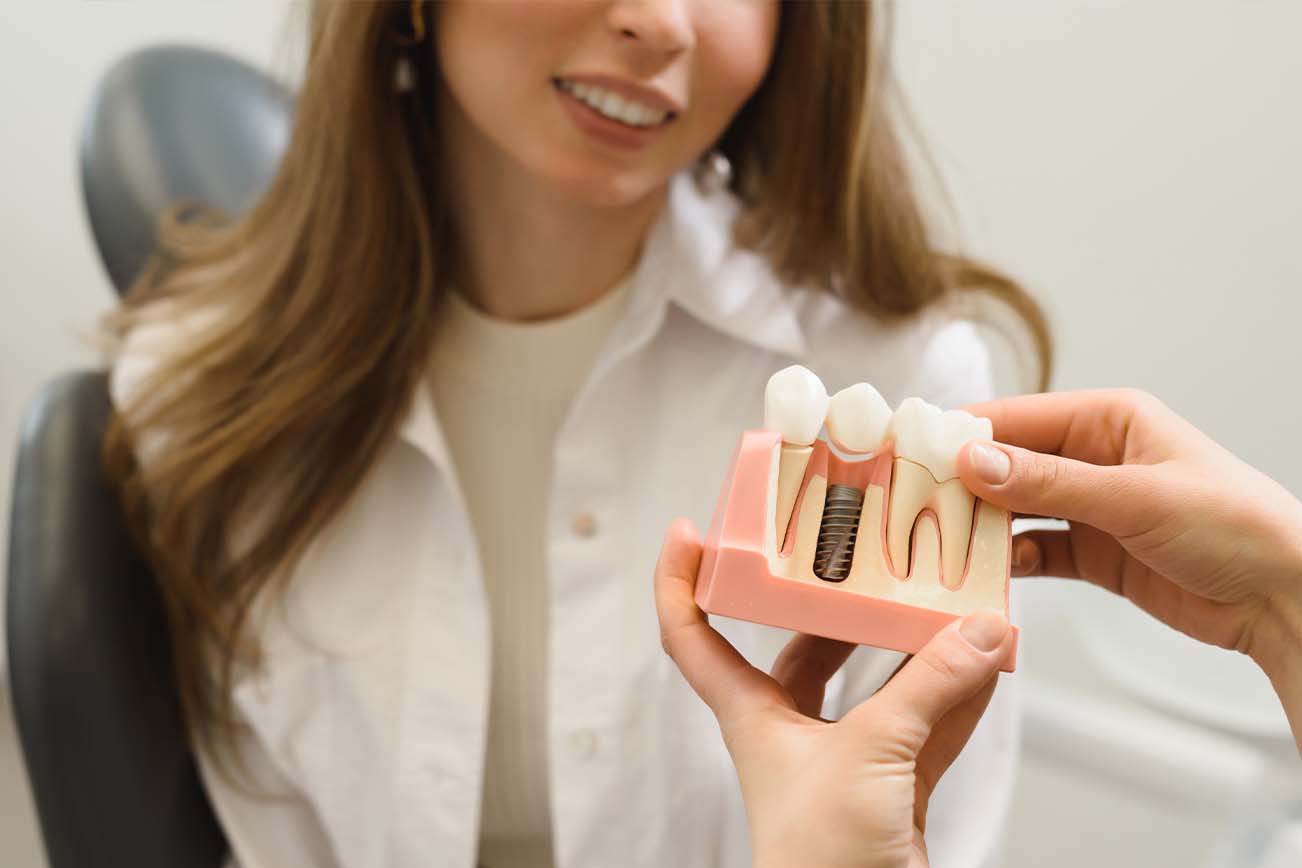 For those who have been wondering, "how much are dental implants?" a single dental implant costs from about $1000 to $2500. Some patients might only need a single implant, while others may need several more for multiple teeth. Note that this pricing is per implant and not per procedure. It only covers the cost of the dental implant itself. Other costs involved in performing this procedure include:
- The dental crown is the false tooth. It can either be custom made or stock product
- The abutment which links between the implant and the crown
- Cost of tooth and root extraction
- Cost of office visits and consultations
- Pre-operation care
- Post-operation care
These additional expenses can range from $1,500 to $3,000, bringing the total cost of a single implant from $3000 - $5000.
Aside from that, the pricing depends on other factors like the dentist's fees and the number of locations you visit. So, ensure you read up and do your research before choosing a place for your dental implant surgery.
5

Does Insurance Cover Dental Implants?

Dental implants are covered by some insurance plans, while others may not or just cover part of them. The crown linked to the implant, for example, may be covered by the insurance plan while others aren't. Aside from that, some insurance plans only cover dental implant surgery if it's medically necessary and not just for aesthetics.

To know more about this, ensure you have a detailed conversation with your dentist and insurance provider to learn more about your needs and how they relate to the insurance plan you signed up for.
6

How can I get insurance to pay for my dental implant?

Before anything, confirm if your insurance provider can pay for the dental implant surgery. If they can't, they may be able to cover a part of the procedure like tooth extraction (if that needs to be done). You can also get insurance coverage if your dental implants are deemed medically necessary (that is, it will cause a decline in health). This is primarily if your missing teeth are from an accident or severe injury. Ensure you speak with the dentist or other person in charge of benefits in the clinic to review your insurance and maximize all benefits you deserve.




Reference website: Forbes.com.



Popular
Related
Allwomenstalk Reviews