A girl should never underestimate the magic transformation shapewear can give to her silhouette. It literally eliminates all those bumps and instantly gives you a gorgeous hourglass shape. But how do you find shapewear that looks beautiful on it's own and does not remind you of the hilarious "granny panty" scene in Bridget Jones' Diary that made Hugh Grant go "Hello Mummy"? Well, believe it or not, such fabulous shapewear does exist thanks to Vedette Shapewear vedettestore.com! Here's presenting 6 gorgeous shapewear pieces from Vedette range of pretty, to die for shapewear that will make your body look smoking hot!
1

Jaqui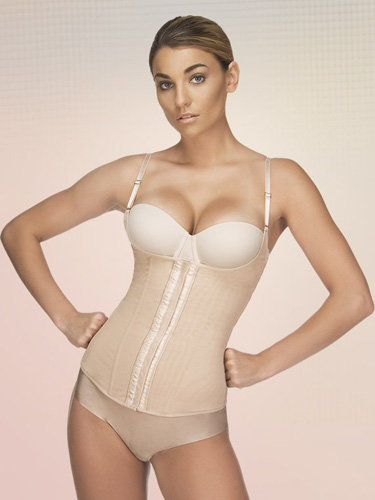 Price: $58.50 at vedettestore.com
Now this is what a waist cincher should look like! It smoothes your back, tucks in your tummy, slims your waist and makes sure that you look fabulous with or without anything else on ;)
2

Leonora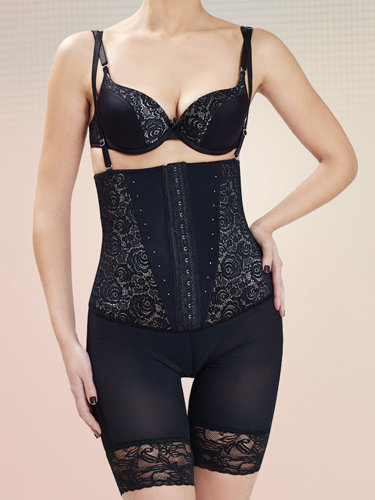 Price: $90 at vedettestore.com
If you're looking for something that can take care of more than just your waist, this bra-less full body shapewear is for you! It comes with an enticing hook and eye panty gusset and adjustable and removable straps. By the way, it is lined with exquisite Italian lace and... wait for this...Swarovski stones! Now, that's the kind of shapewear that will make you feel truly beautiful!
3

Romina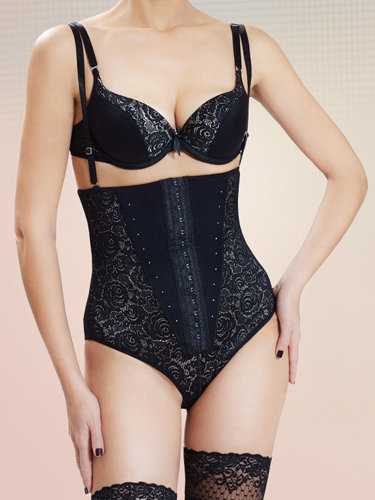 Price: $77 at vedettestore.com
If you love the Leonora but would prefer it without the "derriere enhancer", this is the bodysuit for you. With the Italian lace, the swarovski stones and that deliciously feminine design, you're sure to blow his socks right off with this on.
4

Renee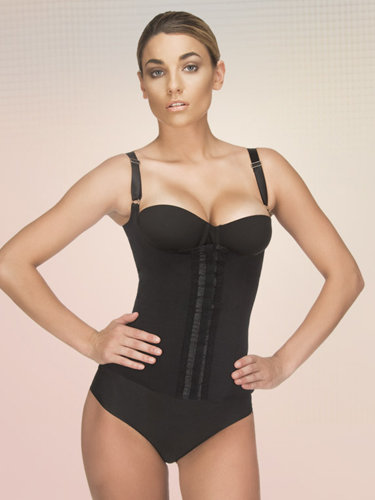 Price: $54.90 at vedettestore.com
Here's another fabulously sexy bodysuit that is great for new mothers! This bra-less corset with double hook-and-eye front closure will virtually eliminate any flabby bumps you might have giving you incredible confidence and a divine silhouette!
5

Caterina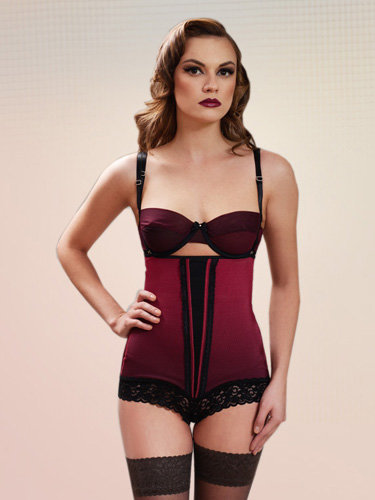 Price: $66 at vedettestore.com
Shapewear with Italian lace? Mama Mia! This bra-less bodysuit from their Sensuale collection vedettestore.com is a must-have so you wont experience your very own "Bridget Jones" moment. I love the boyshorts thing it has going for it and I can almost imagine how lovely the lace must feel against your skin. What a gorgeous piece to turn you into a curvaceous diva!
6

Rosina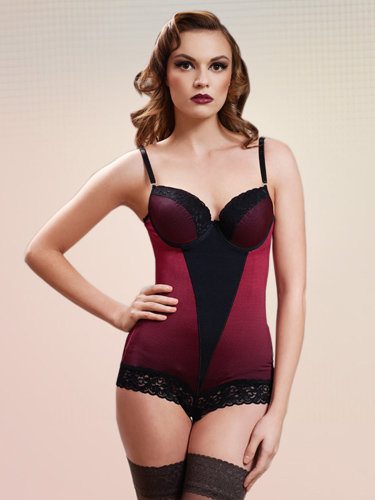 Price: $75 at vedettestore.com
This stunning bodysuit, also from their Sensuale collection vedettestore.com comes with a pretty brassiere which really is the cherry on the cake. Imagine all the sensual contours this will create while giving you the hourglass figure you've always fantasized about!
Like I said ladies, this shapewear is simply gorgeous. In fact with these pieces from Vedette vedettestore.com, you will want to flaunt your shapewear! And with the summer just around the corner what can be an easier way to get that gorgeous sexy hourglass figure you always wanted? Do visit Vedette website vedettestore.com and tell us which gorgeous shapewear pieces caught your eye!