Fashion Week: Rag & Bone ...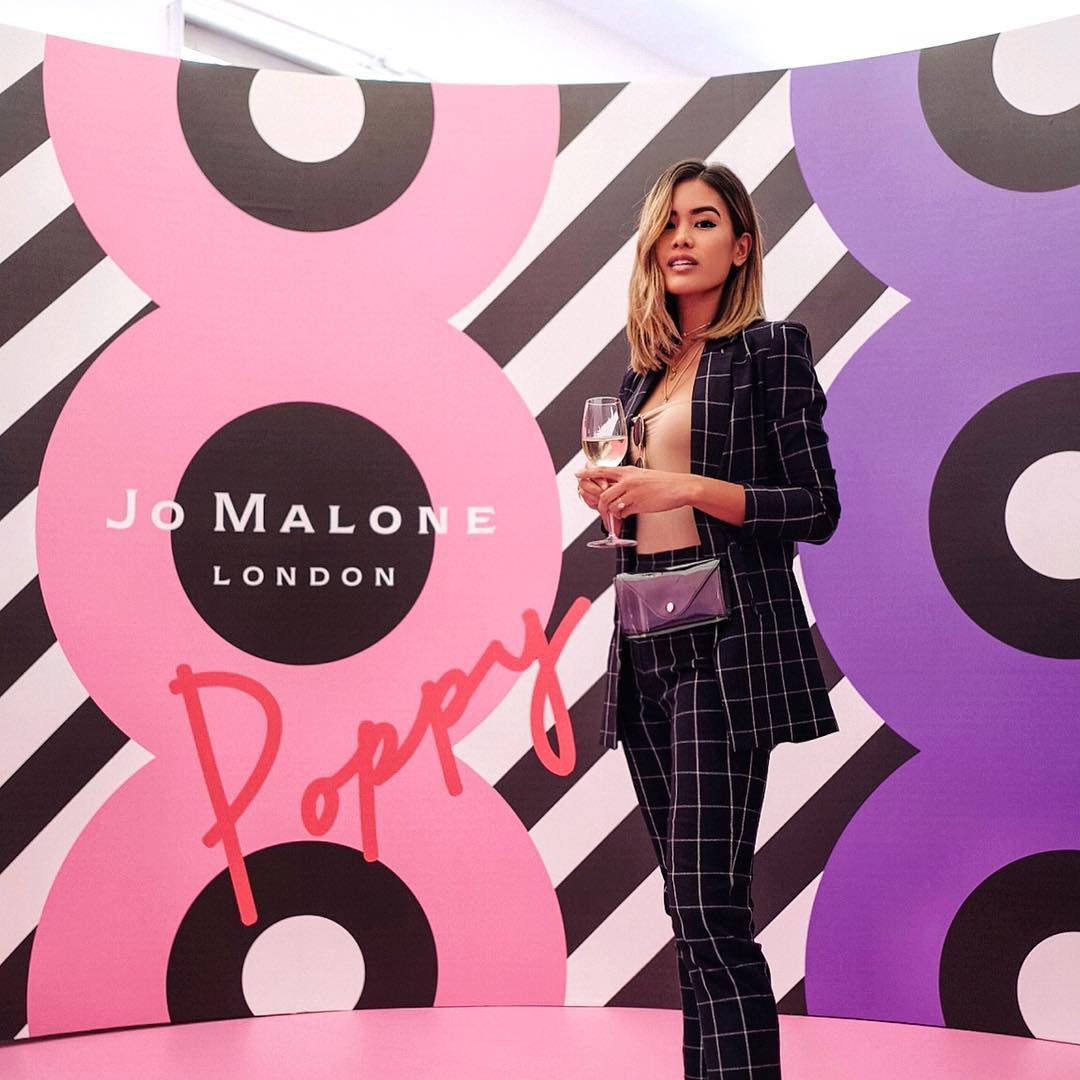 I think I'm in need of some skinny jeans from Rag & Bone. Everyone at the show was wearing them, from the staff to the models to the PR people, and to my eye they looked like the Holy Grail of skinnies.

Anyhow, Julie and I, and our videographer, spent some quality time with our buddies from Lancome backstage at Rag & Bone. Gucci Westman, Lancome's International Artistic Director, created the makeup look for the show and we got to stand by and watch her at work (left).
We are going to score an interview with Gucci this week (she is also doing the makeup at Behnaz Sarafpour, Proenza Schouler, and Peter Som), it just didn't happen this time around because none other than Cameron Diaz showed up to hang with Gucci backstage before the show (see below). We did, however, get a great little interview with **Elettra Rossellini Wiedemann**, Lancome's new spokesmodel whom we blogged about **last week**. Elettra is stunning and such a sweet person! **Check it out**, here I am in all my geeky glory with Elettra:
Unrelated side note, I have the worst roots ever in this video. So bad that after the show I went and got my hair cut and colored. Really. So in the next video you won't have to deal with looking at my roots. Moving on!
**
The Clothes** Rag & Bone is simple downtown cool - slim, minimal, nothing too bright or embellished. Skinny jeans were complemented by skinny ties, skinny little zippers, and very skinny belts - get the idea? Kinda like present day downtown Manhattan with a little late '60s London thrown in. Fitted blazers (so fitted they could be shirts) were everywhere. But since not everything can (or should) be super skinny all the time, we have some menswear-inspired trousers for good measure (on Jessica Stam, left).
See the ankle boots in the photo at left? Another major anchor of the show, shown with both skirts and pants (with the pants tucked in, which I thought I would hate but actually loved).
There was also a pale blue seersucker shorts suit that I fawned over. The idea would have sounded horrible a year ago, but now since shorts are back, it works.
**
The Makeup** The look that Gucci created was perfect for Rag & Bone - sexy, but not too studied. The eyes were smokey without being too severe, and the pale lip was a pink rather than the "dead" nude that I (and I'm sure most of you) have grown tired of seeing.
The eye look was created with **Lancome Color Design** in Faux Pas, Optic and Filigree, along with lots of mascara and black liquid liner, and the pale pink lip is **Rouge Absolu** in Pink Diamond. This was one of the best smoky-eye-and-pale-lip combos that I've seen on the runway lately. It has drama and an "edge" but still looks feminine and wearable. And once again...the skin is matte! Take notes!
The Hair Low, low, low side part, with hair swept across the forehead and then tied back in a low, wavy ponytail. Like the clothes and the makeup, the hair was simple and wearable but still current and in keeping with Rag & Bone's overall aesthetic.
**

The People** I spotted Cameron Diaz backstage and tried my darnedest to get an interview, but she was just there to hang out with Gucci Westman and was actually quite nice about it. Cameron is sporting dark hair these days and she was wearing this great super-wide red belt, which you can see somewhat in the photo. At left, here she is with the lovely Julianne Moore at the show.
Also spotted: Daniel Vosovic (Project Runway Season 2), Patrick McDonald, Grace Coddington, and ANNA WINTOUR. She looked impeccable, spoke little, and slipped out a side door (or disapparated?) amid all the post-show hubbub.
{{#comments_count}} Show Commnents ({{comments_count}}) {{/comments_count}}