With Barbie pink overtaking the fashion world, it only makes good sense to invest now in an accessory in this magnificent and irresistible magenta pink. From shoes to scarves, to fashion jewelry, our personal opinion is that you can never go wrong with a designer handbag in "it" color. Browse the delicious magenta pink selection of designer bags from Valentino Garavani to find your pink purse love match for 2023.
With Greta Gerwig's Barbie movie still in the making, the magenta pink,Barbie's signature color, spilled into the world of fashion and is due to take over our 4D reality as we know it.
It is our promise to you, that the year of 2023 you will forever remember as the year of Barbie Pink. And what better way for seasoned fashionistas to prepare their neutral colored, no nonsense closets full of vintage pieces and crisp white shirts, as to add a few splashes of Barbie pink!
As all experienced women know, when it comes to color, the best way to experience a trend you simply can not watch pass you by, is by simply adding designer accessories and in particular, a few proper pairs of shoes or better yet, designer bags for women in the trending color.
Our editors were particularly impressed by the selection of magnificent Pantone accessories from Valentino Garavani and we could not but help sharing their most exquisite designer purses in Valentino Pink PP – the shade of pink created by the Creative Director Pierpaolo Piccioli of Maison Valentino, in collaboration with Pantone Color Institute.
Whether you prefer top handles in women's purses or you are a 24-hrs-a-day-clutch kind of girl, we found just the right designer purse in Barbie pink for you.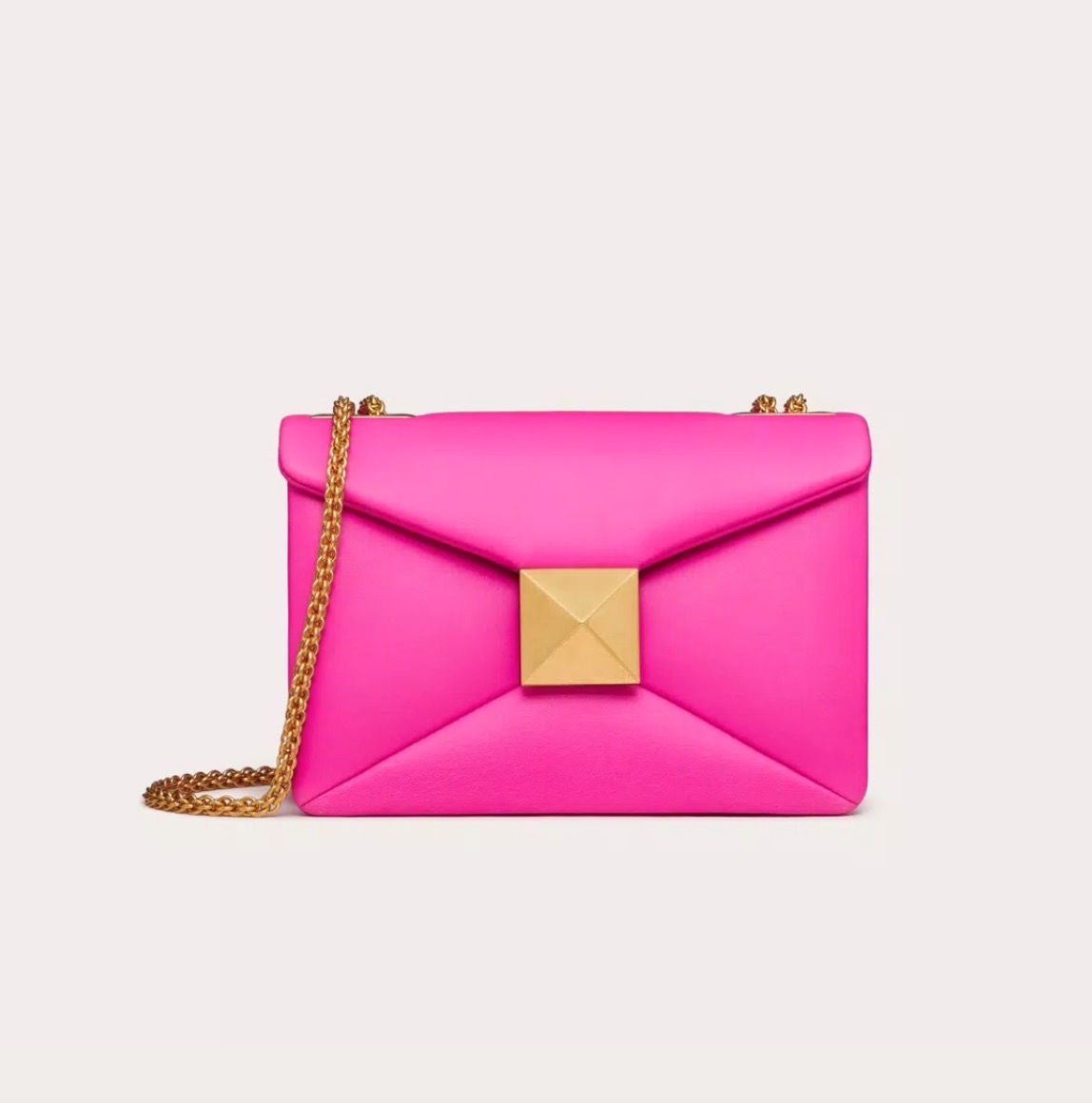 Your ultimate day-to-night Valentino Garavani handbag in luxuriously soft Nappa leather, this bag will become your daily companion and complement any look you venture into - whether it's a head-to-toe black or a white summer dress. Its intense Pink PP color will catch the eye of every fashionista in the room and its interior will safely keep all your daily necessities with its elegant golden magnetic closure.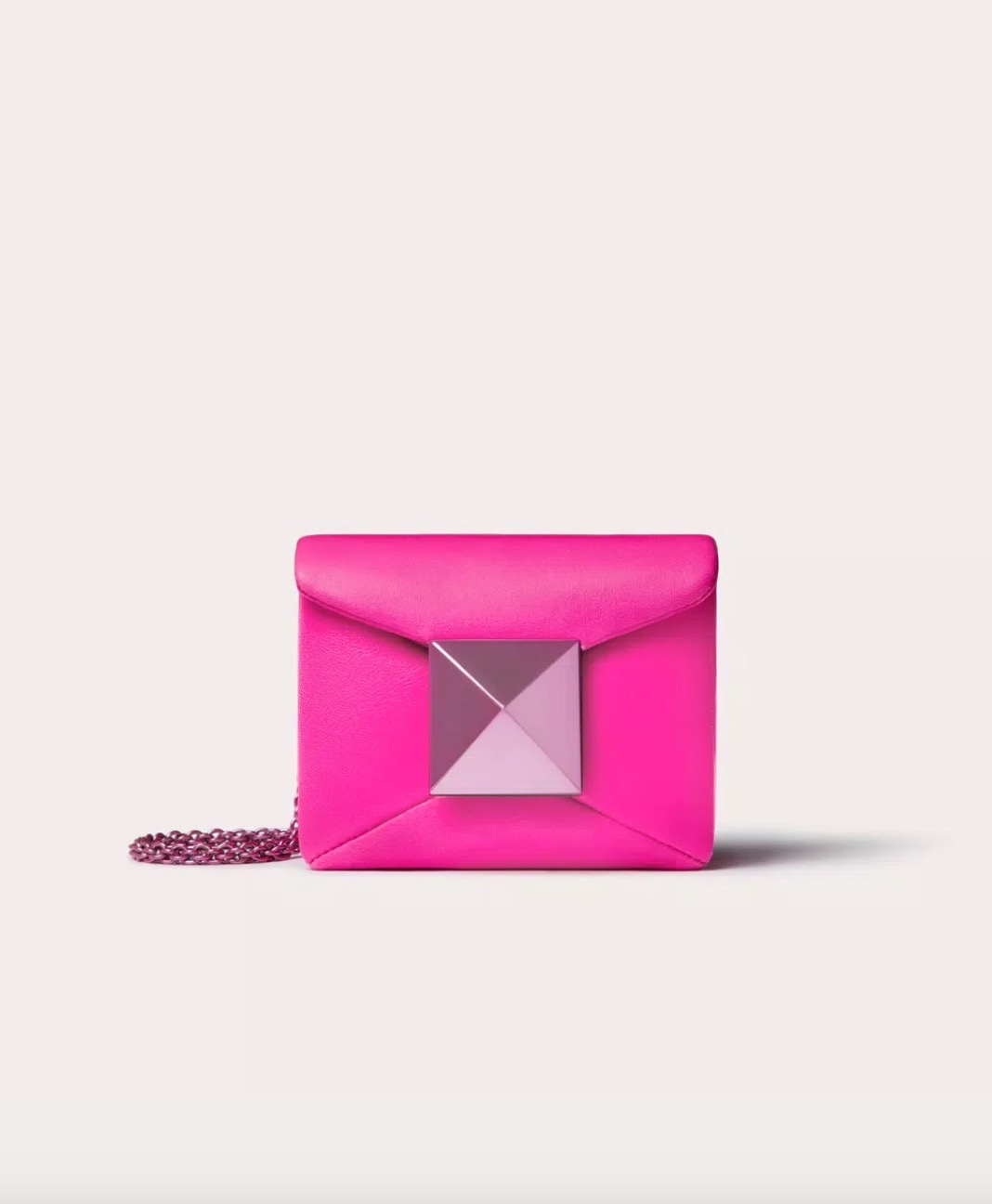 A smaller version of the Valentino Garavani One Stud handbag, this delicious micro bag in Pink PP will be your perfect addition to every party and outing in 2023. Ideal to hold essentials only, nothing could make a bigger style statement than this micro bag from Valentino Garavani.
Discover the mystique and charm of historical garments with our carefully curated inspiration from the medieval era. If you're seeking authenticity for a theme party or costume event, here are some truly renaissance outfit ideas that will transport you back in time. Evoke the spirit of grand festivities with fashion that celebrates tradition and craftsmanship. Embrace a different period, dress up and have fun!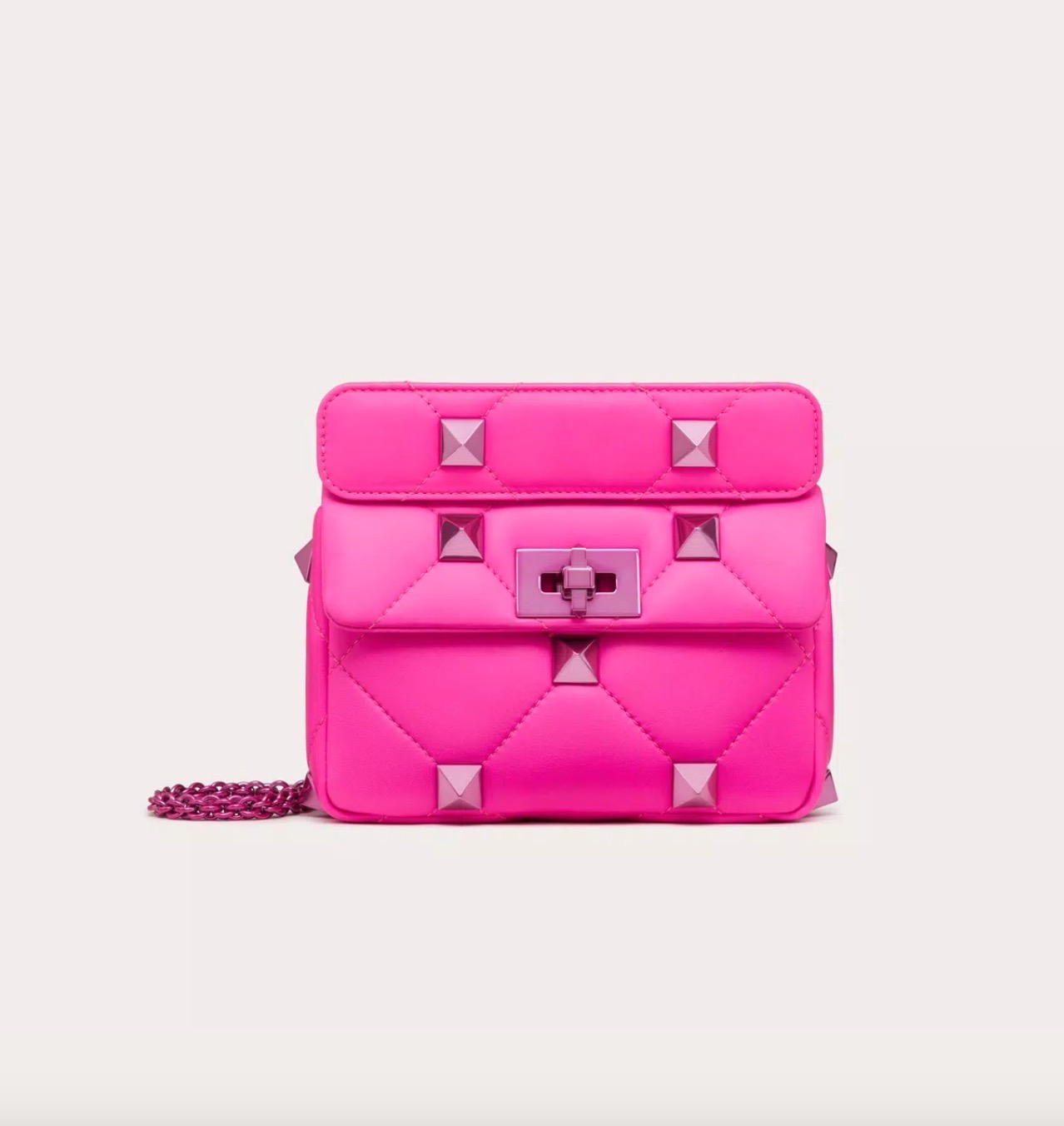 For women who exude rock-n-roll, this particular pink number will make a perfect softening addition to their otherwise strong and daring look. We can already see it paired with black leather dresses, pants, shorts and sky high heels and rocker boots.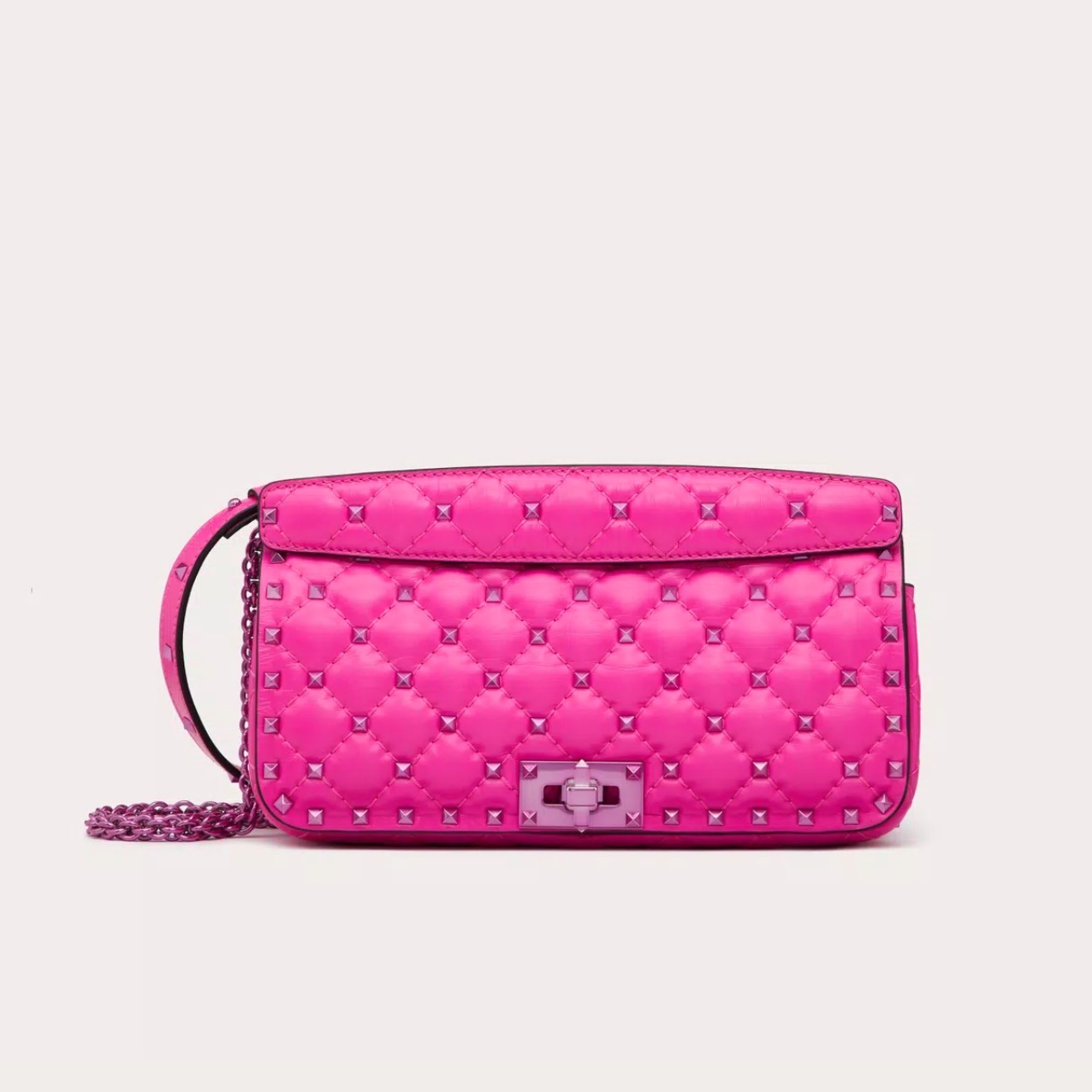 Romantic and rebellious at the same time, this stylish pink shoulder bag by Valentino Garavani will be the smartest fashion investment you could possibly make this season. Combining comfort, elegance and style, it might become the handbag you simply will not be able to bring yourself to rotate.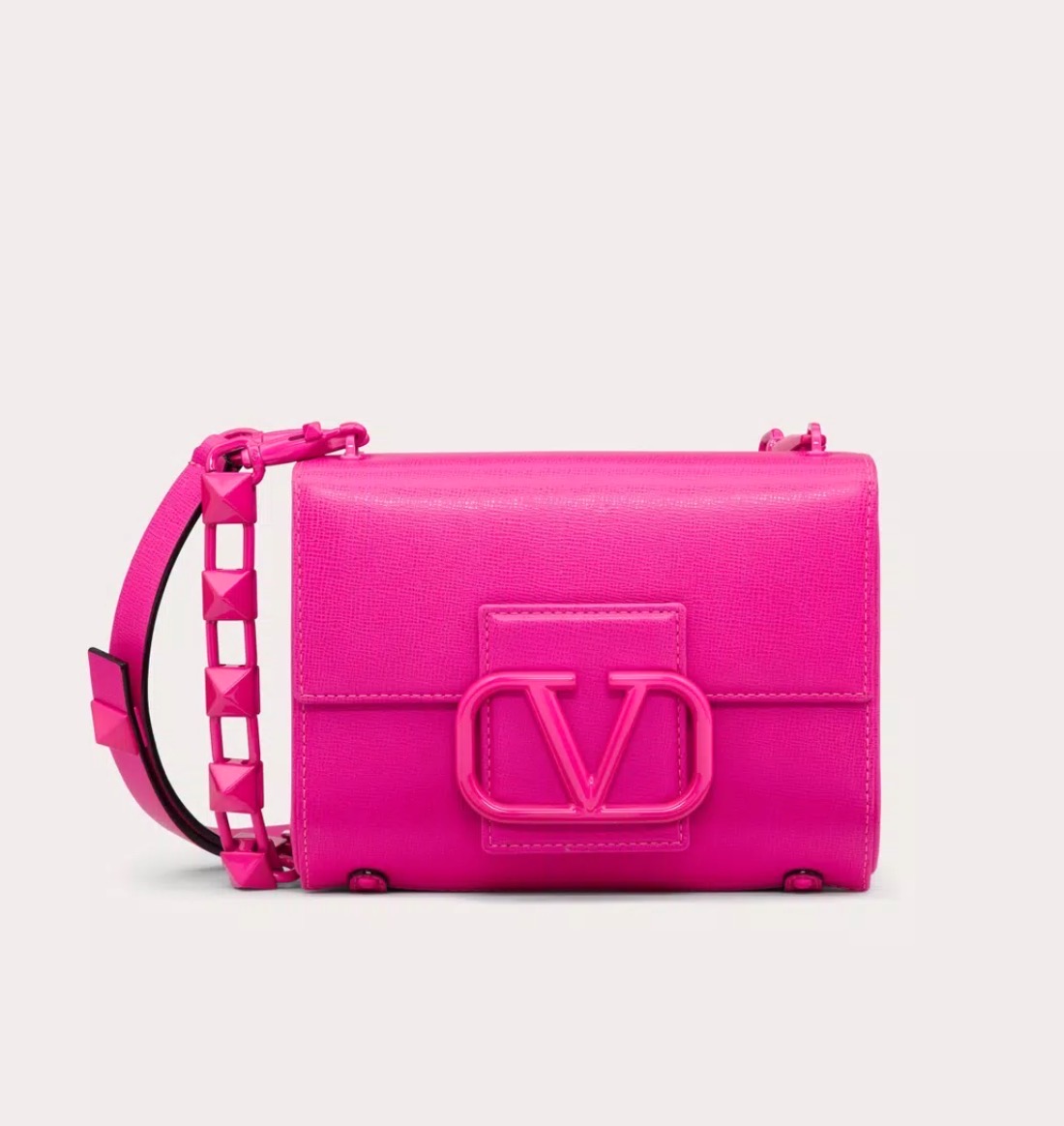 Our fashion editor's personal favorite, this signature stud sign shoulder bag in pink is an absolute must for the spring-summer season. Most likely you already have at least one of them (our guess is it's in black), but you can not get more Valentino Garavani than this. An ideal combination of the infatuating magenta pink and ingenious purse design.
With all the delicious options of Valentino Garavani designer bags for womenabove, we are now confident that you now know exactly how to add this exciting, romantic and playful color trend into your perfectly curated wardrobe. And we can not wait until July 21, 2023, when the amazing and talented duo of Margot Robbie and Ryan Ghosting (sigh) bring the magenta pink, or the so-called Barbie Pink,on the silver screen worldwide.
Until then, let us all fashionistas take a breath, a sip of Moet, and prepare our neutral closets for this global pink folly.