Not all girls like hairpieces and fuzzy, pinkish stuff, that for sure, but from what I've seen, a lot of them does so, if your has girl started expressing interest in cute hair pieces and colorful hair accessories, you'll be happy to know that there are plenty of those out there. I like seeing these on kids but I'm also for letting kids act and look their own age so these sweet, totally cute hairpieces I'm about to show today won't be do "grown-up" or "fancy" but fit for a child instead. So, here they are and hope you'll like them:
---
1

Cat and Pumpkin Snap Clips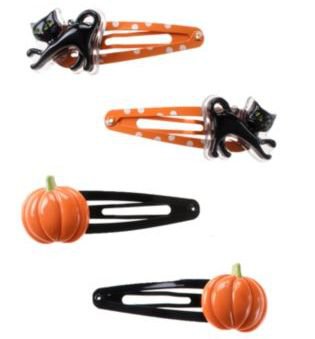 Price: $2.09 at gymboree.com
This set of four interesting Halloween-themed clips is going to keep her hair stylishly in place while trick-or-treating and remind her that Halloween isn't too far away, in other months of the year. It's a cool present you might wish to slip in her bag of treats during this holiday, plus it's not expensive at all which is great for your budget and a good way to show her that unique, fun and cute hairpieces don't have to cost a fortune.
2

Bow Headband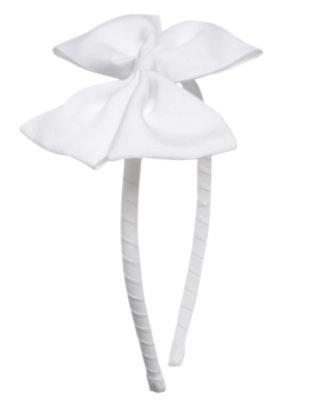 Price: $3.68 at gymboree.com
This sweet huge bow decorated headband reminds me of old times and pictures of rich, blue-blooded, perfectly styled ladies and their cute little girls dressed in ruffled white dresses. It also reminds me of ballerinas and weddings and it's something I'd definitely get for my girl, if I ever get blessed with one, of course. Hope your little princess will like it too!
---
3

Grosgrain Butterfly Clip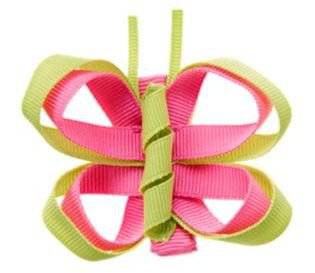 Price: $3.15 at gymboree.com
Awww, how adorable! Now this cute, two-toned clip isn't overly elegant or something a mom would make her daughter wear for family celebrations and reunions, it's a simple and yet very original, girly and totally cute hairpiece your pride and joy could wear to school or anywhere she pleases.
---
4

Bunny Ears Headband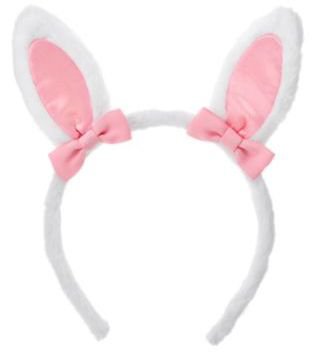 Price: $3.68 at gymboree.com
If she loves bunnies and often pretends being one, get her a pair of these cute bunny ears and let her enjoy her role. I must get a pair of these too as my fiancé often says I make a bunny face when I'm eating. LOL! But, enough about me and back to the little girls as this is clearly meant for them, not silly ol' wannabes like me. I'm definitely suggesting it as it can save your behind too (think: Halloween costumes)!
---
5

Gem Hairpins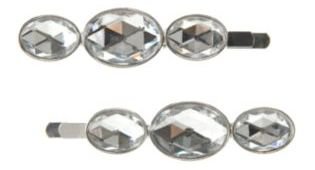 Price: $3.15 at gymboree.com
This set of two jeweled hairpins will enable her to shine everyday so, if your little lady is growing up to be a girly girl loving all things sparkly, don't deny her a chance of having them. They go great on both jeans and dresses and once she sees how beautifully the light reflects on them, she'll finally want you to get that hair off her face.
---
6

Pin Dot Bow Headband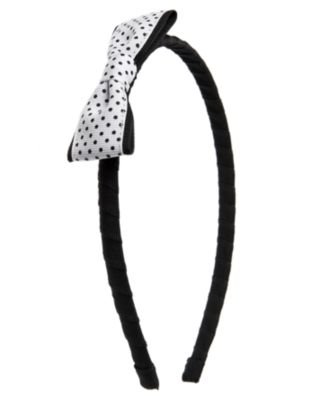 Price: $12.00 at janieandjack.com
Retro and totally adorable – This accessory will compliment both her winter and summer fashion choices! Plus, she'll be as stylish as her mom, if not even more! If you like polka dots and vintage styles, this could be your chance to match your girl's hair accessory with your clothes and show up looking better than any celebrity mom&daughter duo.
---
7

Flower Print Bow Headband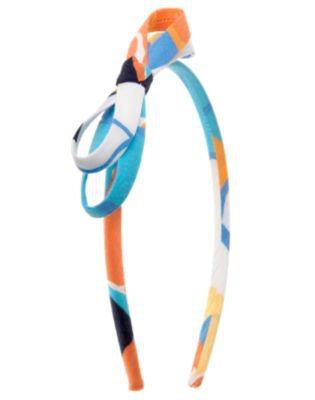 Price: $3.68 at gymboree.com
Well, if we're talking about cute hairpieces, we simply can't let this fun, bright-colored headband slip between our fingers. A combination of tropical colors and a cute, light-weight bow definitely make this band a must-have that's both comfy and easy to match!
---
8

Rainbow Heart Snap Clips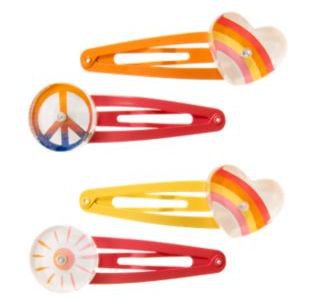 Price: $6.00 at crazy8.com
I like them so much I'd gladly get a pack for myself. What's not there to like? Peace, love, rainbows and sunshine – those are all very positive symbols and, in case that's not enough, there is a shiny rhinestone in the center of each one. Color and shine, what's not to like!
---
9

Butterfly Headband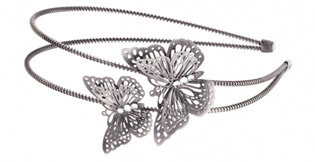 Price: $10.00 at shopjustice.com
This filigree-looking metal headband might not be the safest accessory for your little one but it's something you can definitely get for your 10 or 15 year-old. The spiral will tame even the wildest, curliest hair and a butterfly… well, that's just a cute eye-catcher.
Well, hope any of these cute hairpieces could be a perfect fit your little princess. But, tell me – is she a girly girl who loves ribbons and bows or prefers her toys, friends and comfort over shiny stuff, fuzzy hairclips, cute hairpieces and little plush bags?
---
Comments
Popular
Related
Recent