7 Ways to Prevent Chapped Lips ...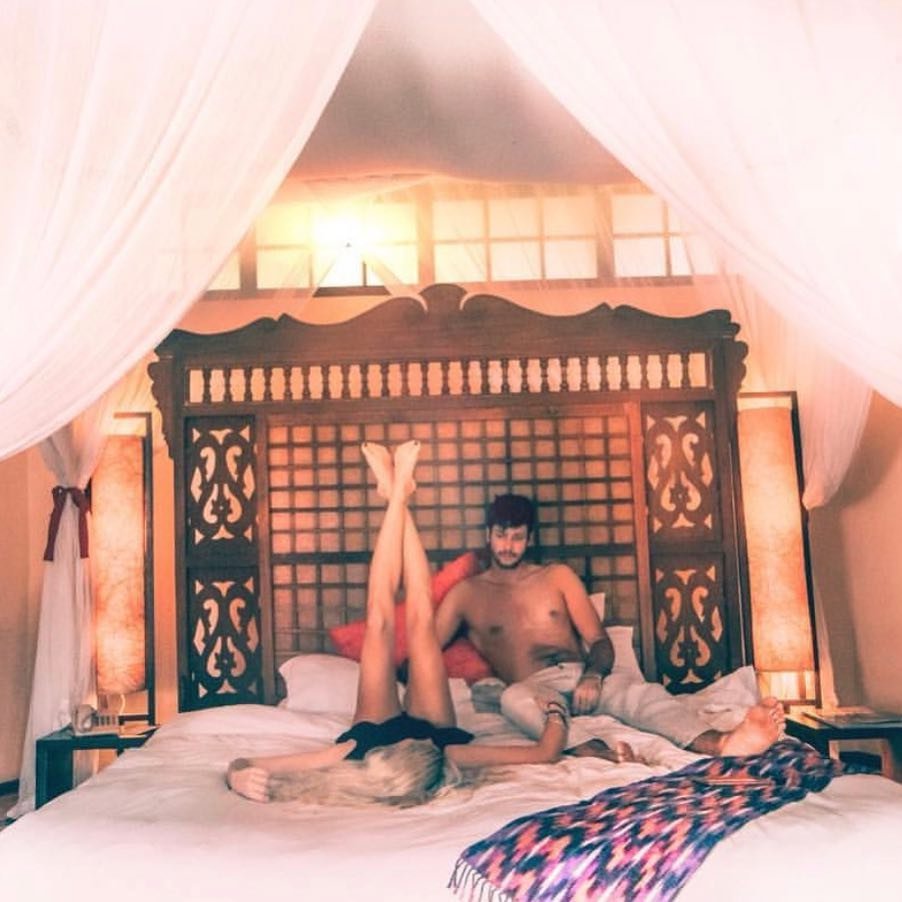 Winter is a beautiful time of year, but in addition to being damaging to hair and skin, it can be death on your lips. Lips are sensitive, and they dry out badly during the colder months. You have to protect them all year round, but winter is the season for serious chapped lips. I don't know about you, but I want mine to be highly kissable at the stroke of midnight on New Year's! So, I found these 7 ways to prevent chapped lips.
I swear, olive oil is like a panacea. I know it probably seems like I'm trying to find a way to work it into every post I have, but that's not the case – it's just so darn versatile! Although it might not be the most appetizing method, giving your lips a quick slick of olive oil – say, before you go to bed – can really soften them up and leave them supple. Just don't lick!
You know how important it is to exfoliate your skin, especially in winter. Well, lips are skin, right? Finding a good exfoliating product for your lips is ideal. You can use an old toothbrush – preferably with soft bristles – and your product of choice to get rid of dead skin and regenerate new skin. Just remember to be gentle and don't ever brush too hard.
You need to keep your lips moisturized, just like you do with your skin. The easiest way to do this is with a moisturizing lip balm. The good news is that, these days, most lipsticks, glosses, and stains also come with their own built-in moisturizers. Of course, plan old Chap Stick works wonders as well. You can also use aloe vera if you have any.
Vaseline and/or petroleum jelly is an old school remedy, but it definitely works. It's not the most attractive method so you may not want to go out wearing it, but again, you can put it on before you go to bed at night or while you're just chilling at home. You don't have to use that big old tub, either. You can get one of those cunning little tubes of it, specially made for lips, for something like a dollar.
Licking your lips chaps them badly. It causes them to dehydrate and get incredibly dry. I find myself doing this a lot, generally under the mistaken assumption that I am actually moisturizing them, but trust, a lip balm works way better than your tongue.
You know what else I do a lot? Pick dead strips of skin off my lips. I know, it's gross, right? It's painful too, but I still catch myself doing it all the time. This can also leave your lips chapped and rough, though. However, using any of the moisturizing products mentioned makes it much more difficult to pick, so there's another reason to keep your lips covered.
Just because it's winter doesn't mean you're safe from the sun. UV rays are as harmful to your lips as they are to your skin, so you need to protect them. How? Easy: just look for a balm containing SPF, and make sure you use it every time you go outside, even if you just layer it under your lip gloss.
Like any skincare regimen, you just have to make time to keep your lips soft and supple. Fortunately, it's easy to work into your daily routine. How do you deal with chapped lips? What keeps your mouth kissable? Product recommendations totally welcome!
Top Photo Credit: Leannz0r
{{#comments_count}} Show Commnents ({{comments_count}}) {{/comments_count}}