WAGs Boutique - Episode 5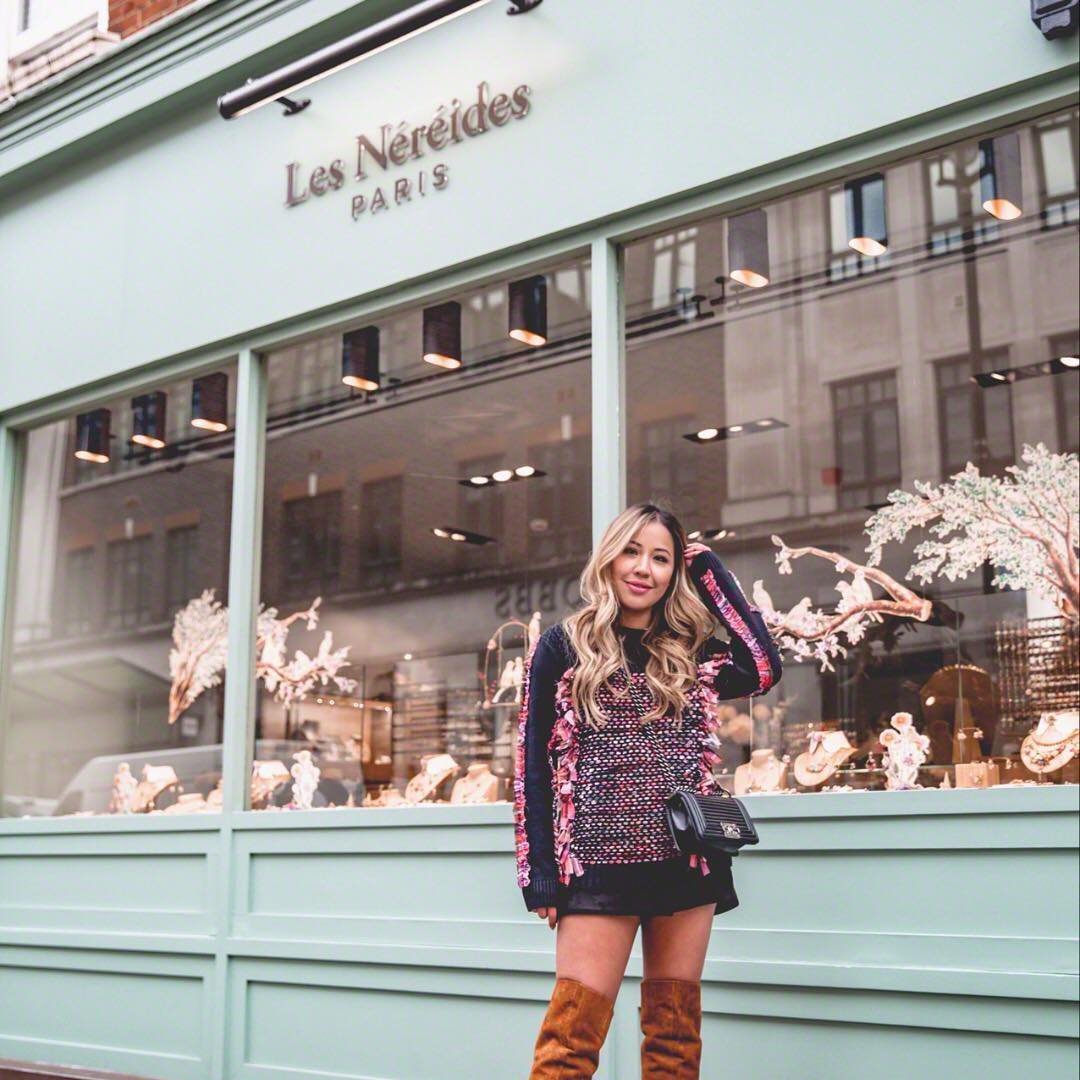 The things I do for Catwalk Queen... After sitting through last week's episode of WAGs Boutiqueand wondering why I had bothered, last night I sat and watched it - again! And needless to say, by the end of the episode (which seemed like an eternity) I was once again left feeling unsatisfied, bordering on self-hatred, for having wasted an hour of my precious time. Nevertheless, as a representative (or something along those lines) of all things fashion-related in London, I am committed to bringing you all the goss on what takes place at the WAGs Boutiques, which could really be summed up in two words - not much.
This week's team challenge was to plan and design a photo-shoot which features clothing from each boutique for a magazine layout. The winning team's photos will appear in the next issue of Now magazine. So basically, the WAGs were going to be dressing up and posing in front of a camera, imagine that? Having been selected shop manager for the week, Better Half's Cassie nominates herself for the challenge along with Charlotte. Bow's manager of the week, Nicola T, chooses Madeline and Michaela for the challenge.
With their outfits and props chosen, Bows jumps in front of the camera only to discover that their choice of prop, a black lampshade (their theme being "Monochrome Madness") looks naff. Then it's Better Half's turn, and while the former models seem to know what they're doing in front of camera, their outfits are inconsistent and they can't seem to remember their theme - "Never Too Busy To Be Gorgeous." Hmm...
Back at the boutiques and Bows' sell-out charity jumpers have proved too much for Better Half, who have decided that if you can't beat them, join them, stocking their own charity jumpers in direct competition. Bows, however, seem to be in a bit of a pickle with their shelves looking empty and their stock dwindling. So, Nicola T gets on the blower to call in 100 pieces donated by two wholesale companies. Crisis averted.
Mostly, the episode shows the WAGs mucking around with each other or talking to their boyfriends on the phone. And it wouldn't be WAGs Boutique if another, more famous WAG didn't drop in for some screen time; this time it's Celebrity Big Brother contestant Danielle Lloyd. Or another tabloid scandal; this time it involves Michaela and her ex Stewart Downing, who is revealed to have fathered a child without her knowledge. Ah... just another day in the life of a WAG. Oh, and for anyone who cares, it was Bows who won the photo-shoot challenge and the opportunity to become columnists for Now magazine. Their score is now 2-1 in their favour.
New store opening times: (Expect to queue!)
Thursday: 11am - 5pm
Friday: 11am - 6pm
Saturday: 11am - 6pm
WAGs Boutique can be seen every Tuesday night at 9pm on ITV2
{{#comments_count}} Show Commnents ({{comments_count}}) {{/comments_count}}