I literally let out a squeal when I saw Meryl Streep on the cover of Vogue's January 2012 issue. She is afterall a phenomenon, a force, a true master of her art and it wouldn't be an exaggeration to call her one of the greatest actors of all time. She just gets more and more beautiful every passing year and that mischievous twinkle in her eyes just melts my heart.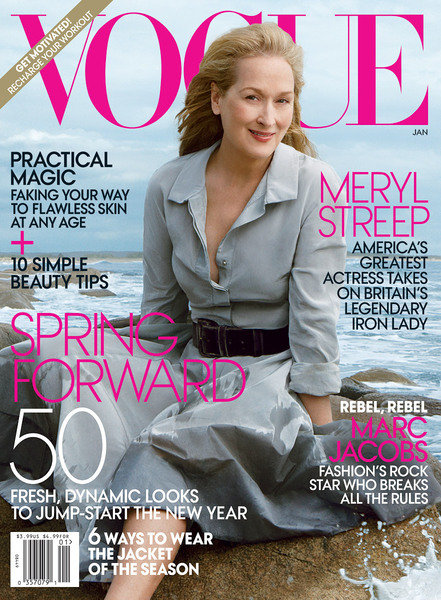 Shot by Annie Leibovitz, Meryl Streep looks absolutely radiant and that divine setting just adds to her quiet classiness. Meryl apparently joked that she's probably the "oldest person" to cover Vogue. Possible but I don't think anyone's complaining. I did read some comments about the cover being too similar to the December issue with Charlize Theron but hey, Meryl is Meryl. There is no competition. I can't think of one bad thing to say about the entire shoot. It is refreshingly natural. It is happy. It is beautiful!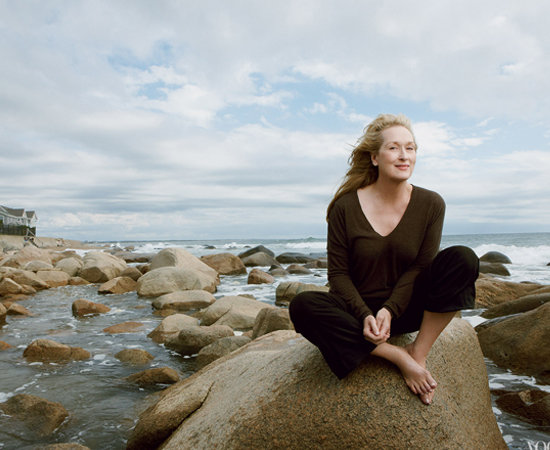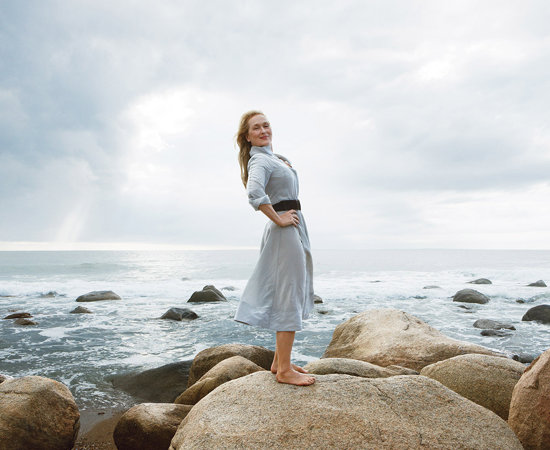 It's always a treat to watch Meryl Streep transform on screen and I am super excited about The Iron Lady where she takes on the role of the iconic Margaret Thatcher. Here's what she had to say about the role: "With any character I play, where she is me is where I meet her. It's very easy to set people at arm's length and judge them. Yes, you can judge the policies and the actions and the shortcomings - but to live inside that body is another thing entirely. And it's humbling on a certain level and infuriating, just like it is to live in your own body. Because you recognize your own failings, and I have no doubt that she recognized hers." I watched the trailer and she gave me goosebumps!
youtube.com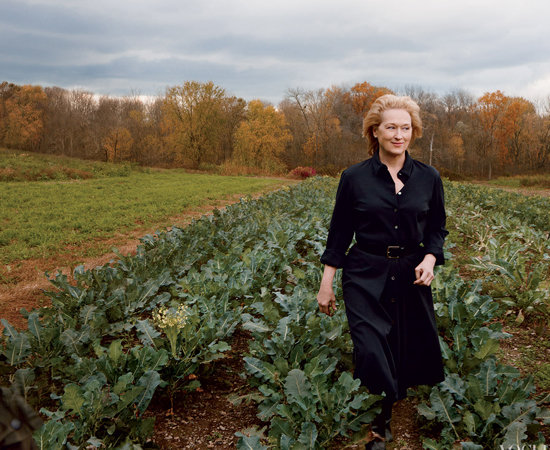 62 and fabulous, that's Meryl Streep for you. What a great start to the year Vogue! The issue will be available on newsstands starting December 20th. Can you believe that this is her first cover for American Vogue? Well, better late than never, right? What do you think about Meryl Streep for Vogue Jan 2012?
[polldaddy poll=5760863]