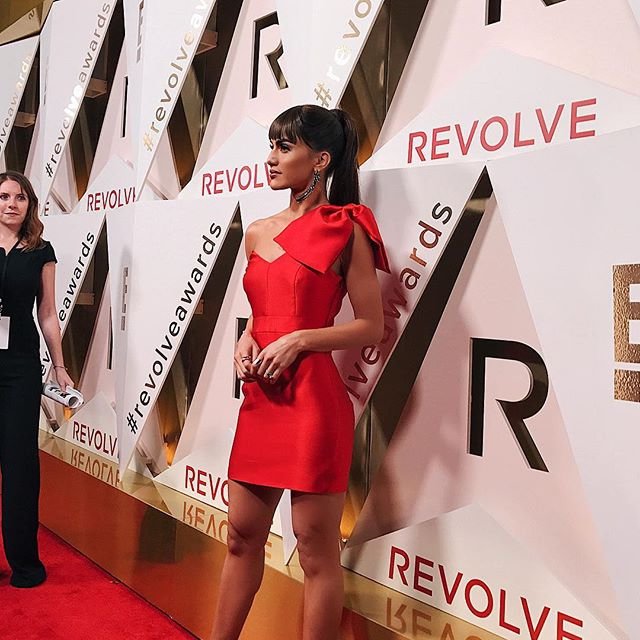 Looking lovely in a lacey little number by Oscar de la Renta, Penelope Cruz floated down the red carpet at the National Board of Review of Motion Pictures Gala. Her adorable demeanor and pixie-like appearance had us immediately enamored. And with all the accolades she's received for her performance in Volver, the exotic actress looks pretty content with life. A great bod, a beautiful face; who could ask for anything more? Well, award season is around the corner, and we're sure Penelope is crossing her manicured fingers that she'll soon be a couple of golden statues richer. We caught up with the charming belle and asked her some quickie questions about her quest for kudos!
How do you feel about the acclaim you're getting for Volver?
Penelope Cruz: It's very exciting because I love this movie so much, and my relationship with Pedro Almodovar is very special and I love that all of this is happening with this movie.
Do you want to do more movies in Europe?
Penelope Cruz: I always make movies there. I'm always back and forth. I want to keep working in both places.
How are you feeling going into Award season?
Penelope Cruz: Well, this is the first time for me being involved in all of this – getting the nomination. So, it's very exciting. I've been working since I was sixteen. And it's very exciting that it's happening in a movie with him.
Are there any other movies that you're rooting for this award season?
Penelope Cruz: I saw Half Nelson yesterday and that was a very spiritual movie – amazing… I haven't seen all of them yet. I haven't seen The Queen yet. I can't wait to see it. I heard she's (Helen Mirren) so amazing in it... So all the ones I haven't seen yet, I want to see in these next three days. I have to go! I have to see everything!
What's your all-time favorite comedy?
Penelope Cruz: The Apartment or Some like it Hot. I love Billy Wilder - the master of comedy.
What are you wearing tonight?
Penelope Cruz: Oscar de la Renta.
It's beautiful. What made you choose this dress?
Penelope Cruz: I just… I saw it today and I chose it. I just came back yesterday from holiday and I didn't look at anything before. And today, in five minutes, I chose it.
[...]
{{#comments_count}} Show Commnents ({{comments_count}}) {{/comments_count}}