Is Geri Halliwell's New Romance the Real Thing?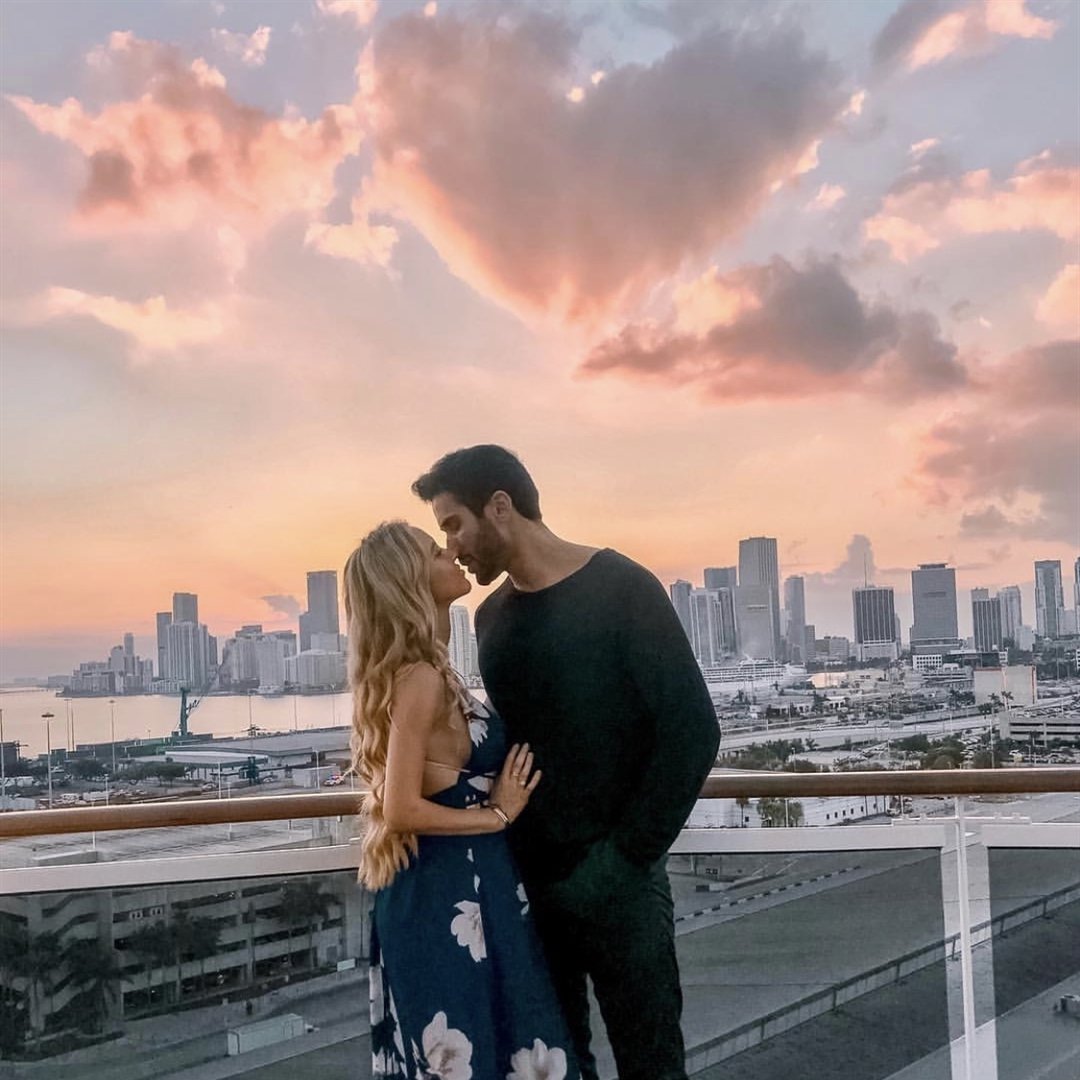 He's the son of a KGB spy, heir to a billion-pound fortune, friend of Elton John…and sure-fire source of publicity. So what DOES Geri Halliwell see in her new toyboy?
One warm summer evening in St Tropez, a gaggle of red-wigged models in matching Union Jack outfits are belting out a deafening and tuneless medley of Geri Halliwell's hits.
Their performance has all the marks of a spoof of the unique vocal style of the former Spice Girl.
And there, beaming in the front row, is Miss Halliwell herself, apparently enjoying this musical homage.
Seated next to her is the man responsible for the night's festivities, the 26-year-old Russian heir to a billion-pound fortune who is being described as Geri's toyboy lover.
Dark-haired Evgeny Lebedev, voted London's third most eligible bachelor in a recent poll by Tatler magazine, has taken charge of the singer's surprise 35th birthday party.
As well as paying for this sumptuous event, he has, say friends, been bestowing breathtakingly expensive gifts on a delighted Geri. No wonder she's smiling.
The couple, who were introduced by Chelsea FC owner Roman Abramovich, have been keen to put their burgeoning romance on display.
Meanwhile, Geri has been only too happy to show off her slimmed down figure by wearing skimpy bikinis. (Her yo-yoing figure is now a tiny size six; she has lost two-and-a-half stone since becoming a mother 14 months ago.)
At the same time, her "friends" have been telling anyone who will listen that Geri is desperate for a sister or brother for her baby daughter Bluebell Madonna.
Such fevered speculation, and those daily photo opportunities, have put Geri back in the spotlight.
The publicity of being linked to the famous Miss Halliwell has not exactly done any harm to the previously little-known but assiduously self-promoting Lebedev, either. (He is the son of former KGB spy Alexander Lebedev, one of the world's richest businessmen.)
Witness their overly amorous display a month ago at a party at the Serpentine Gallery in Hyde Park.
The other guests were treated to Lebedev groping his laughing date's bottom on the dance floor, before blurting out: "Are you wearing a thong, darling?"
The high-living Lebedev Junior, who is launching his own London restaurant and clothing firm with his father's money, seems determined to place himself firmly on the capital's social map.
In June, he and his father hosted a £1.3 million charity party at Hampton Court Palace, attended by Mikhail Gorbachev and Baroness Thatcher.
Guests were entertained by Elton John and the outrageous camp band the Scissor Sisters, whom Lebedev regards as personal friends.
And yet the flamboyant Evgeny does not seem typical husband and father material.
With a dandy-like taste in clothes, and a love of art and diamond jewellery, he persuaded his father, who is worth an estimated £1.75 billion, to buy him a stake in trendy British-based fashion house Wintle.
Friends say he is known for his generosity and can regularly be seen paying the bills of virtual strangers at Volstead, the 1920s-inspired hedonistic private members' club just off Regent Street.
Leaving a London club on a date with Geri recently, he cut a colourful figure.
Wearing large sunglasses (although it was dark at the time), he sported two-day stubble and a shiny designer suit - the likes of which were last seen on TV series Miami Vice.
Lededev is not known to have had any long-term relationships. Given Geri's inability to hold down one serious relationship in her adult life, this does not auger well for a life of domestic bliss.
Her most notable boyfriend has been 41-year-old Sacha Gervasi - the British-born former public schoolboy, now a Hollywood scriptwriter, who fathered Geri's daughter Bluebell during a six-week fling in 2005.
Geri has, allegedly, stopped him seeing his child, however, and didn't invite him to the star-studded christening in London in April.
Few who know Lebedev well expect this latest fling to be more than a passing fancy.
But then, as previous objects of Geri's affections such as Robbie Williams and Chris Evans can testify, she tends to scare men off.
Friends say the woman famous for inventing Girl Power, with her Spice Girl companions, transforms from strong, demanding woman to doe-eyed doting little girl when a potential suitor appears.
"I know it sounds harsh," says one of her circle, "but around men she is attracted to, Geri gets overly clingy almost immediately and frightens them off.
"If they hang around long enough, her puppy-dog phase soon wears off and she is back to being demanding again.
"Also, with all this talk of her desperation to have another baby, every man she meets feels he is being weighed up for his suitability as a father."
Geri's plans for more children will have to go on hold anyway until after the Spice Girls' reunion tour, which starts in Canada in December.
She is said to have been the only group member to be asked to sign a contract which bans her from getting pregnant until after the 14-date, six-continent tour.
Not that she is in a position to complain, though, particularly as she was forced to go cap-in-hand to her former bandmates - most notably Victoria Beckham - as her own music career slumped.
Sources close to the five Spice Girls say Geri has been lobbying for three years to persuade them to reform.
It was only the prospect of playing to fans in the US - where Victoria is desperate to promote herself since husband David's switch to LA Galaxy - that made Posh relent.
But despite the girls' staged show of togetherness, insiders say the bitter rivalries that saw Geri leave the group in 1998 are as evident as ever, with Halliwell the focus of much of the feuding.
Sources say the towering egos of the former members - Geri, Victoria, Melanie Brown, Emma Bunton and Melanie Chisholm - were in evidence when they made their announcement of the reunion in Greenwich at the end of June.
Each travelled separately to the event in their own limousines, with a retinue of up to 12 of their own PAs, press agents, make-up artists and hair stylists.
Meanwhile, Geri is said to be angry that, despite talk of a £10million payday for each girl, she will earn much less from a Greatest Hits album due out at Christmas than the other four, because she will not be entitled to royalties for songs the group recorded after she walked out.
Yet she is said to have signed up respected singing coach Zoe Tyler to make sure her much-derided singing voice is up to live performances.
The team surrounding the reformed pop group is also buzzing with rumours of tension between Geri and Victoria over Halliwell's attempts to resume her position as unofficial band leader.
Even so, the reunion could not have come at a better moment for Geri, given the uncertain state of her career in recent times.
Her once successful solo career (she had four Number Ones of her own after quitting the Spice Girls) crashed with the release of her last album, Passion, in 2005.
The record was branded "embarrassing" by critics and sold fewer than 10,000 copies; while a single, Desire, reached only Number 18.
In desperation, she has recently written a children's book, and done some television presenting.
She has been trying to remodel herself as a new Cilla Black, fronting a Saturday evening show where celebrities help members of the public who lack confidence.
Last week, though, ITV insiders revealed the idea had been quietly dropped.
In October, Geri closed her company, Waterfall Productions, after giving herself a final payment of £250,000 - a fraction of the £6.2 million-ayear she was earning with the Spice Girls.
Until recently, she has been staying rent-free in a house owned by her close friend George Michael in Primrose Hill, North-West London.
In the meantime, of course, as she waits for those millions to roll in, she can rely on the generosity of the big-spending Lebedev.
A friend of the Russian told the Mail: "I get the impression that they are both getting something out of it.
"They are equally keen to see their pictures in the papers, and Evgeny is generous to a fault with his friends."
Given Miss Halliwell's famous love of attention (not to mention all those expensive gifts), it sounds like a perfect match.
(Via dailymail.co.uk)
{{#comments_count}} Show Commnents ({{comments_count}}) {{/comments_count}}