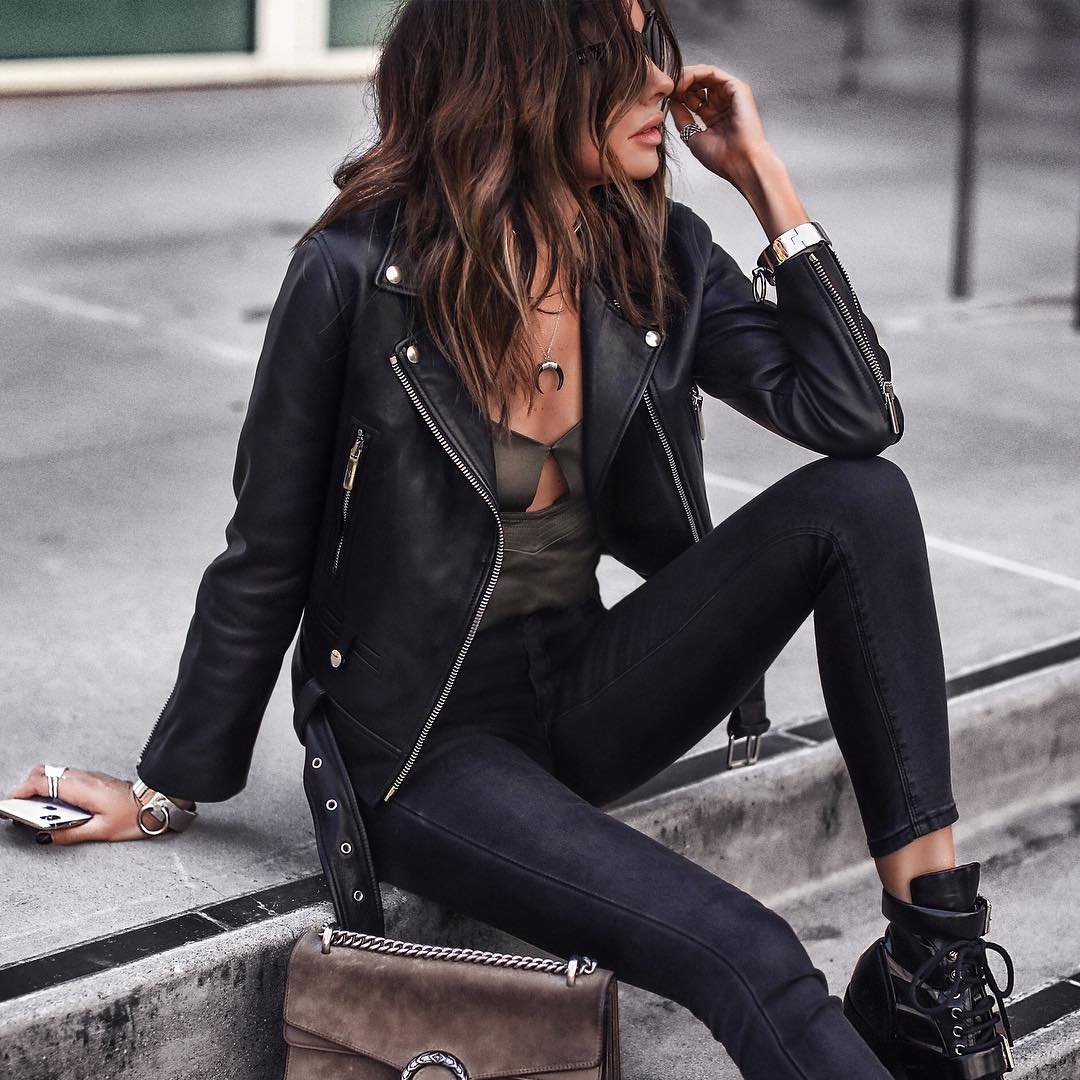 It's a company I usually associate with staid, boring, handbags and small leather goods, so I was pleasantly surprised to come across the Barrington collection from Perlina.
While not exactly trend setting, the group does cover a few very popular styles without looking like total knock-offs, and at a pretty decent price point to boot.
All three bags have a nice belted detail around the middle of the bag, but on the hobo
looks a bit more current to me (compared to the tote), with it's triangle shape, and oval arm opening. It's pretty large and roomy, has a top zip, an inside pocket, and is crafted from pretty durable looking leather.
Barrington Hobo
The tote, also has brass rivet detailing, but I can't decide if it looks retro, or just old...it definitely reminds me of the bucket bag I carried in high school. I do like the belt, but on a tote, it's a detail which can crush papers and files if it's used for work.
Barrington Tote
The last, and best of the lot is the satchel. This could be a great bag for someone who wants a Balenciaga, or Chloe Paddington inspired bag, but not a direct copy. It's got the same shape as those elongated satchels, and is made of a leather that will probably look better knocked up a bit. The belt really works well on this bag, and the rivets, while sparse, make sense in their placement, and don't seem like an afterthought, which they do on the tote, or like they were placed in the most conventional spot, as on the hobo. This is the clear winner of the 3 styles, in my book.
Barrington Satchel
The bags are, in order, $255, $245, and $265, very good prices for what is a decently made bag, probably better made than some trendier company's bags in the same price range. All 3 can be seen and purchased from Perlina directly, or at several bigger department stores like Lord and Taylor, Nordstrom, and Marshall Fields.
{{#comments_count}} Show Commnents ({{comments_count}}) {{/comments_count}}